Many years ago during one of my mid-life crisis periods (I have a fair few of them!!) I decide to learn to play the drums….
The wife wasn't too keen of course so to appease her (and the neighbours) I got myself an electronic kit… The best stuff out there was Roland V-Drums but I didn't have a spare £2k to spend on something I couldn't actually play so I bought a kit without the drum module from Traps Drums (http://www.trapsdrums.co.uk/) and found a great condition Roland TD8 module on eBay… I then set about modding the kit to work properly with the TD8…
The original Traps triggers were a little basic to say the least…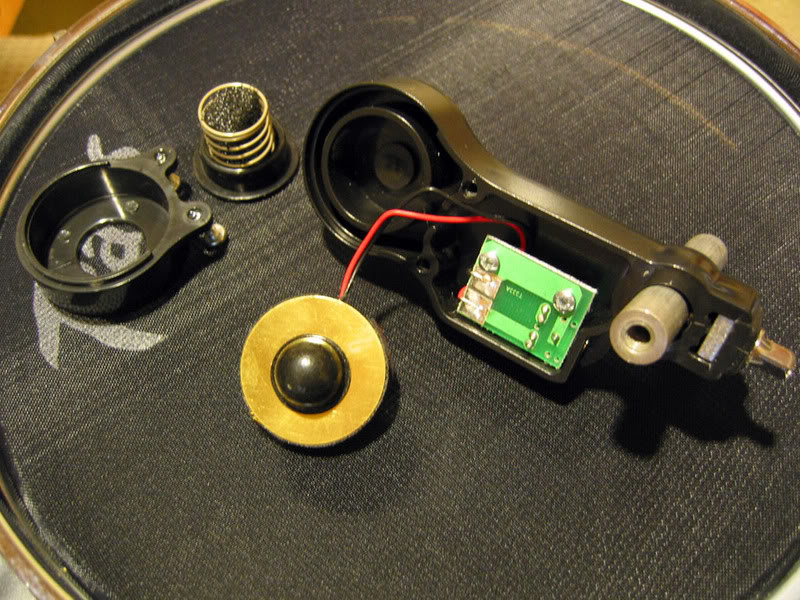 I tried a few variations including using a cone like the Roland pads do…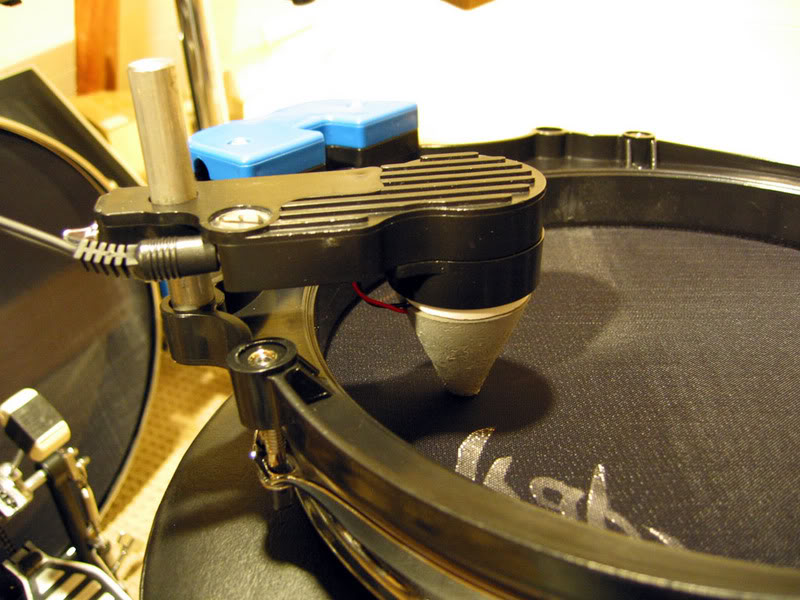 This worked better but wasn't triggering accurately (I still couldn't actually play that well at this point either lol)… next thing to try was to place the trigger in the centre of the drum (like Roland)… so I modded the snare initially by fabricating a cradle out of MDF, painted it black…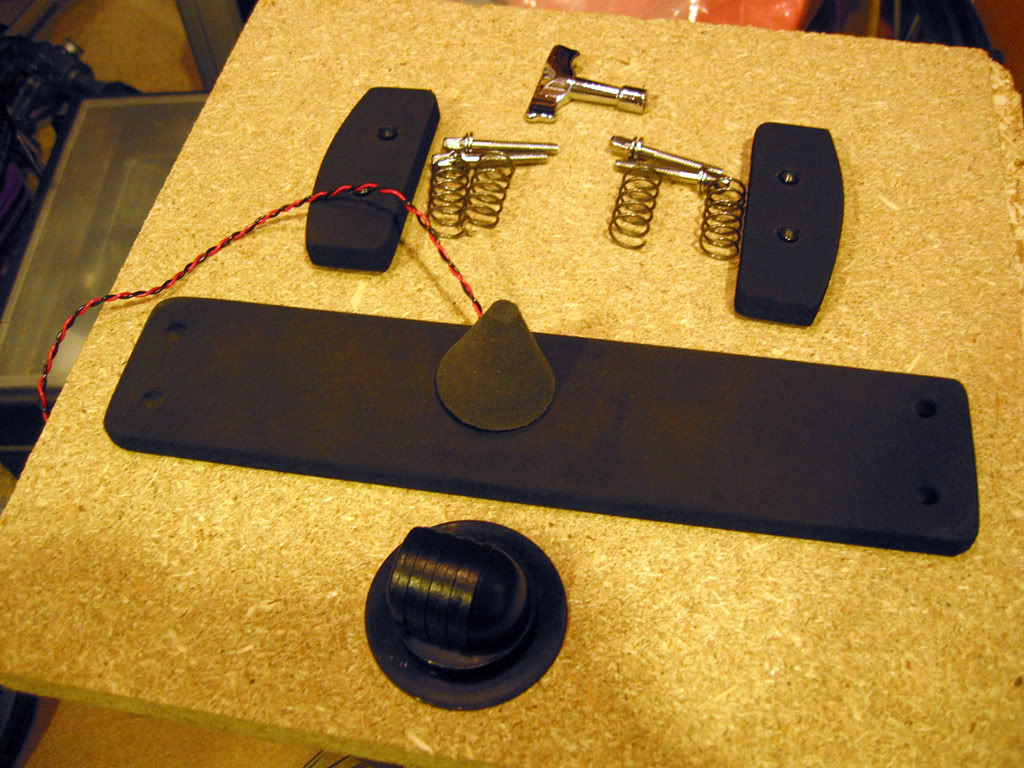 …and fixed it into the snare shell… I added a second sensor for rimshot and dual zone capabilities too.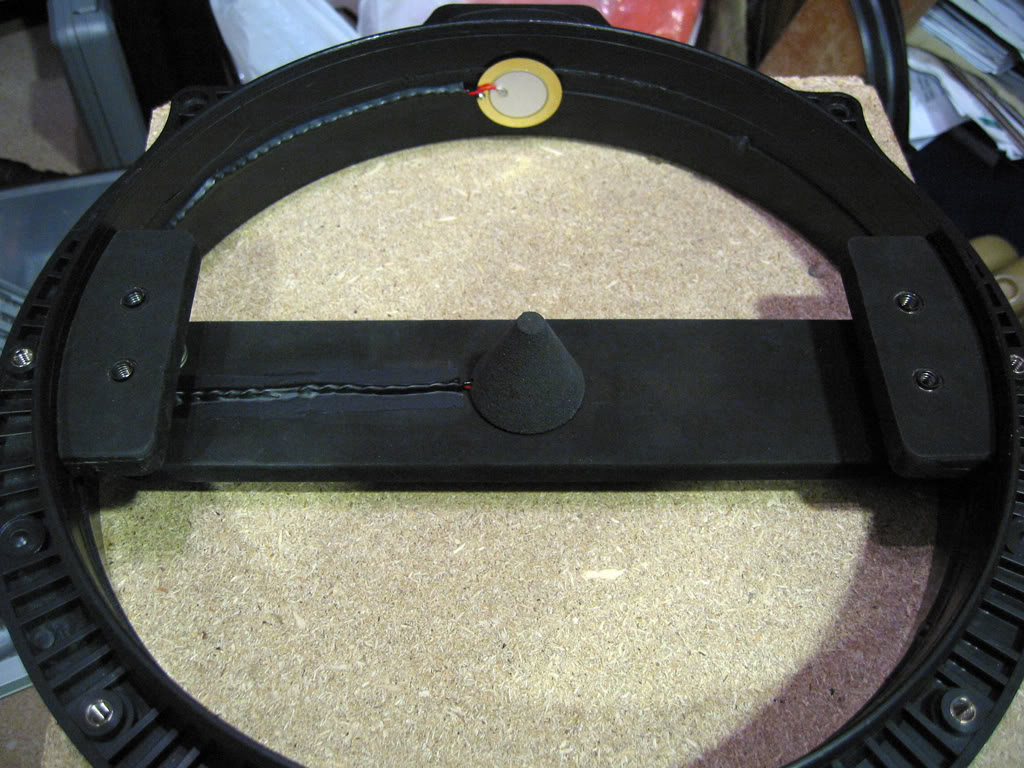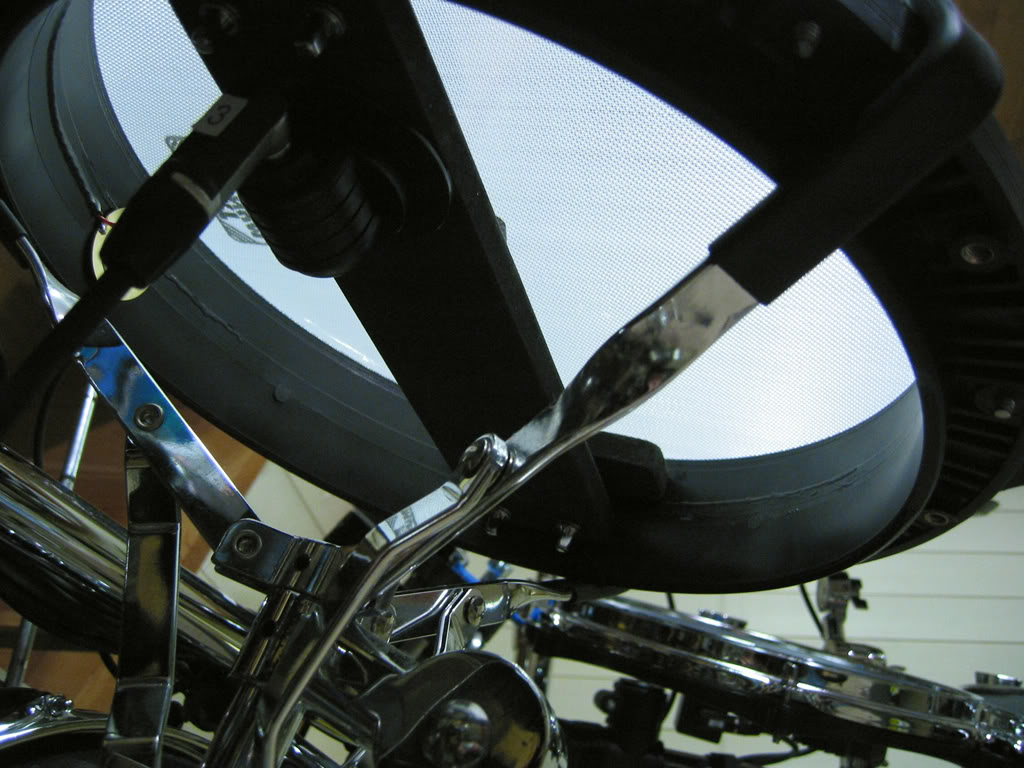 This worked perfectly!… positional sensing and rim shot all worked great!… pity I still couldn't really play well enough to use it 😀
I then used this design on the toms…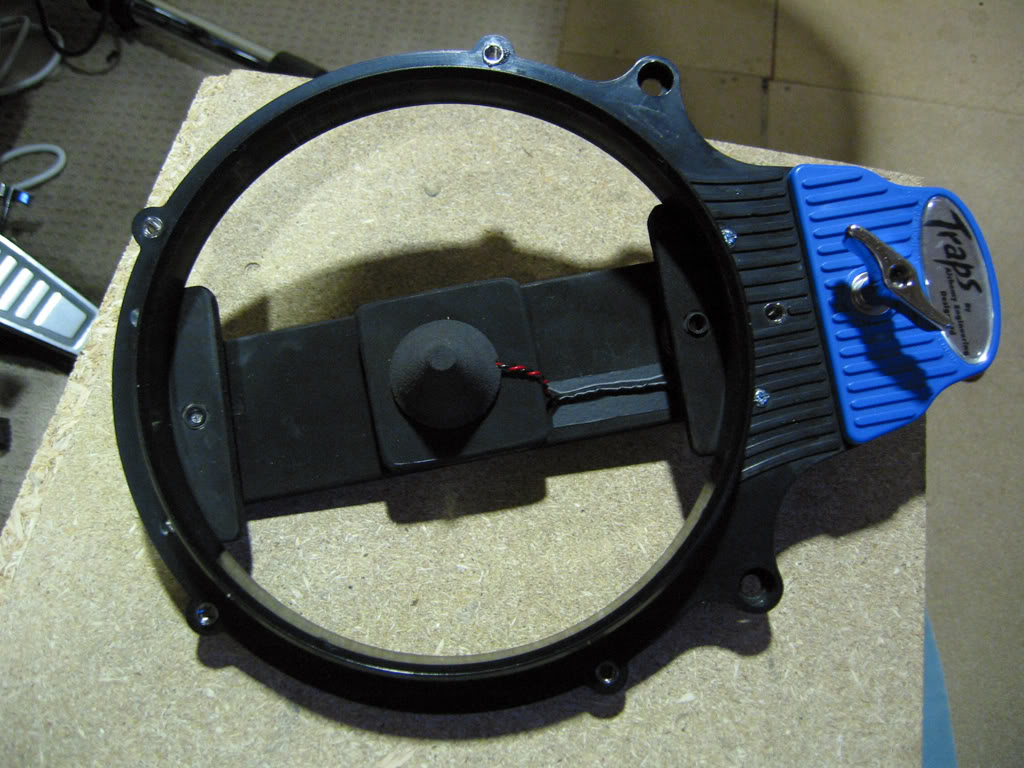 …and the kick drum…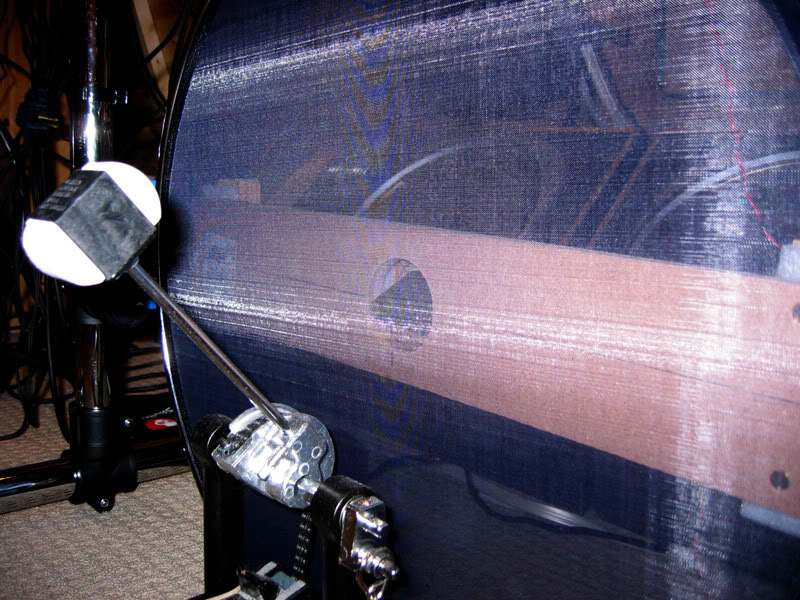 I also had to modify the cymbal pads to trigger correctly…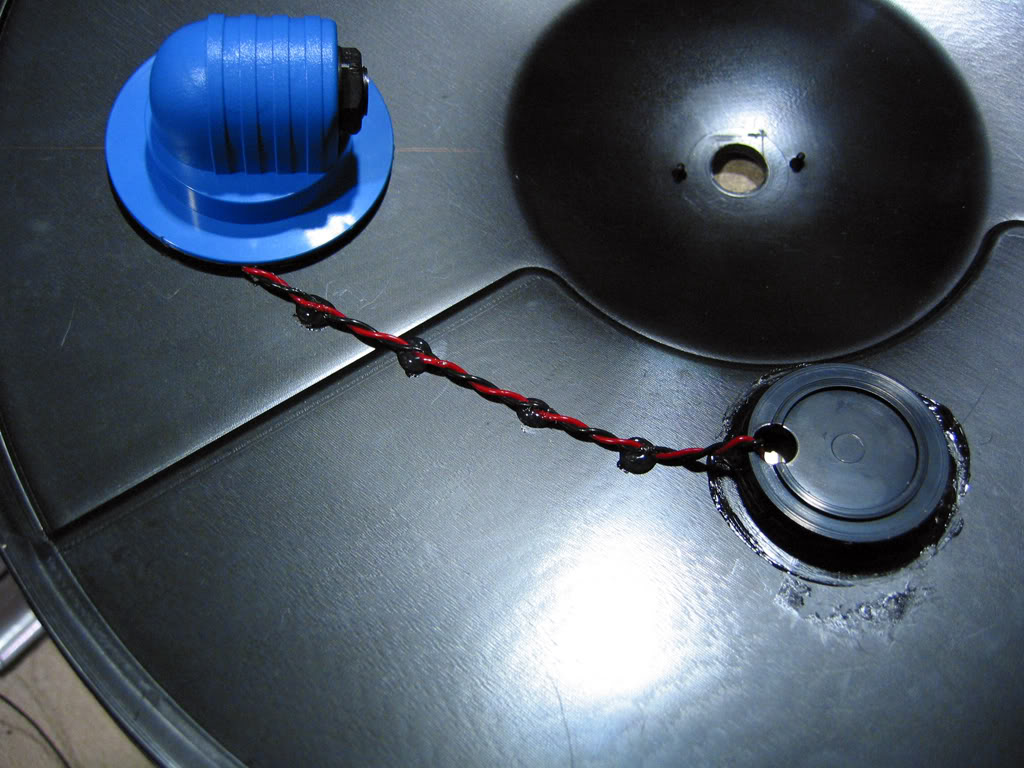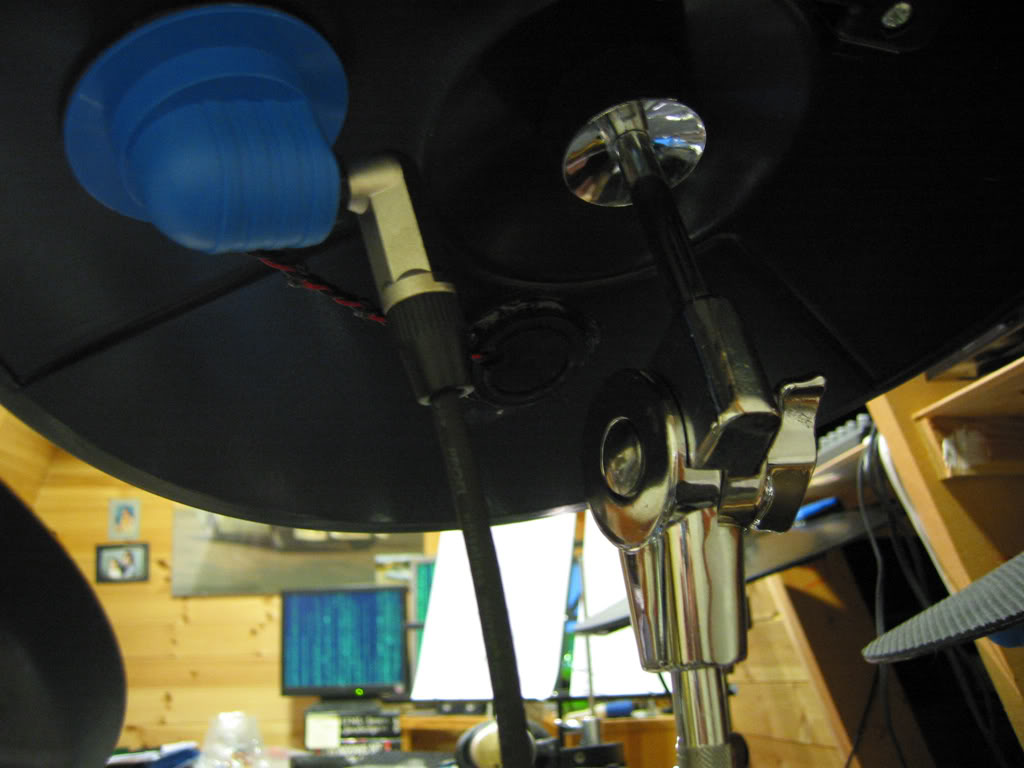 Once I had finished modding the kit it looked like this…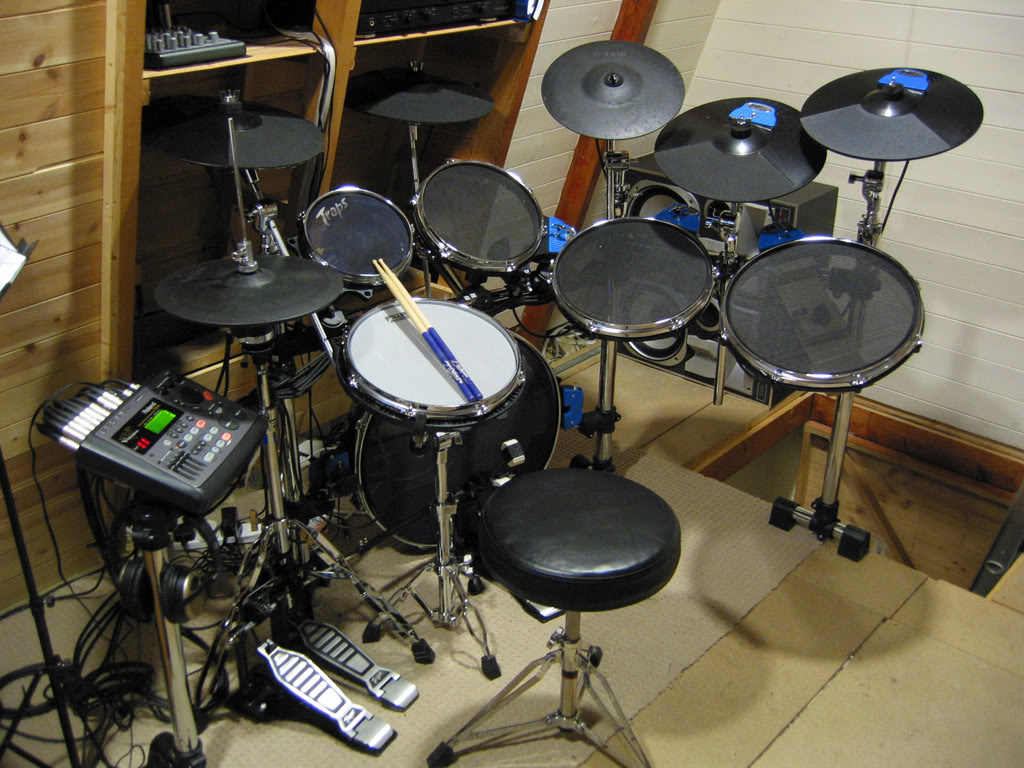 I then sold my TD8 and a few other bits to fund the work I was doing on my S3 so the drum kit took a back seat for a few years… but I recently got hold of a TD10 with TDW-1 expansion and have revised the kit a bit to be more practical and easier for me to carry on learning…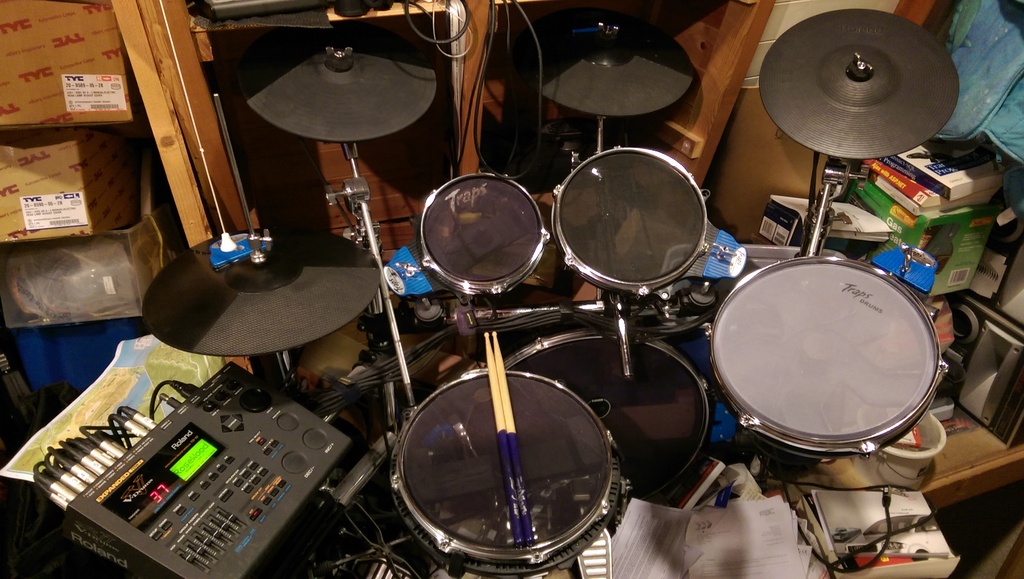 I need to rejig a couple of triggers as the kick drum double triggers and I have not been able to tune it out as yet plus I replaced the 12″ tom with one of Traps Drums new versions which was actually inspired by my trigger mods (true story)… Nigel from Traps Drums was that impressed that I went to meet him and I also met the drummer Bob Henrit (https://en.wikipedia.org/wiki/Bob_Henrit) who was working for them at the time…
I also need to clean my office up a bit as its got very messy over the past few years LOL…. oh and still learn to play the drums 😉
<tuffty/>