The sun is out today… I plan to venture out and have a go at a sunset pic later (will post if I do) but decided to put my sun filter together for an actual shot of the sun.
I had bought a spare lens hood for my 100-400 just in case I needed to mod it at all and bought a sheet of Thousand Oaks sun filter material. I marked up a piece of double thickness cardboard to act as a filter holder and cut it out with a craft knife.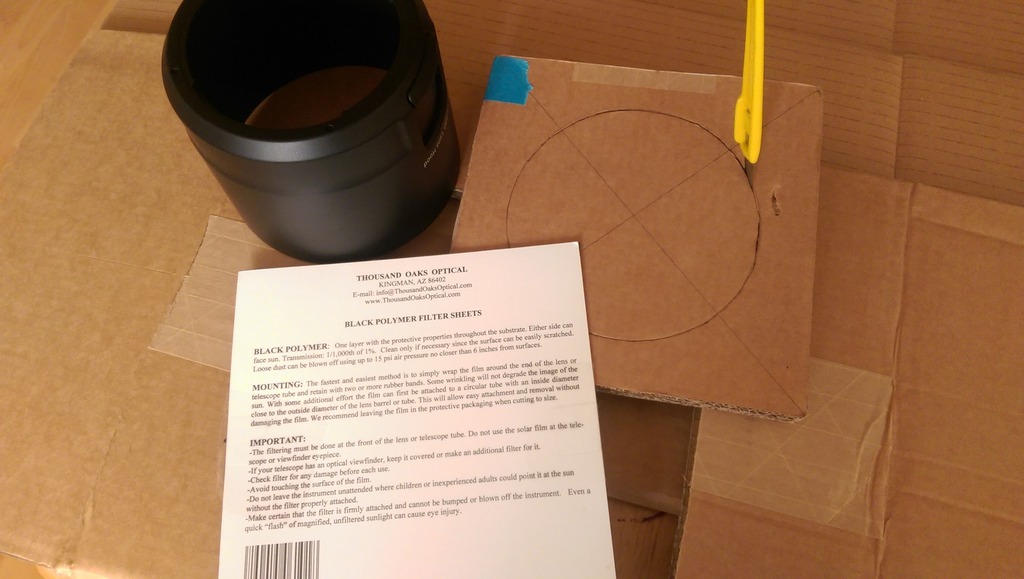 Sandwiched the filter material between the pieces…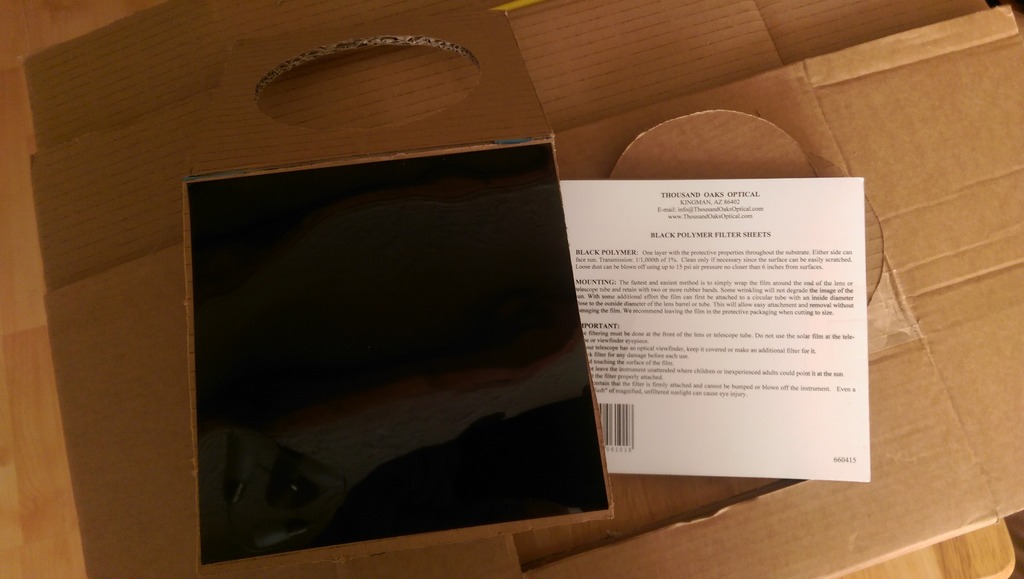 And taped it shut…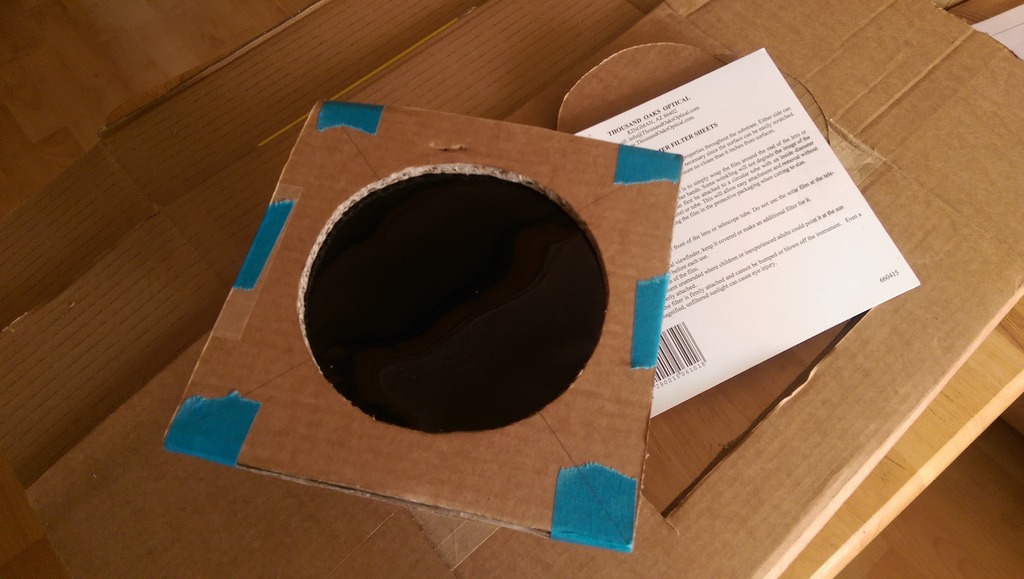 The filter holder just push fits over the end of the lens hood…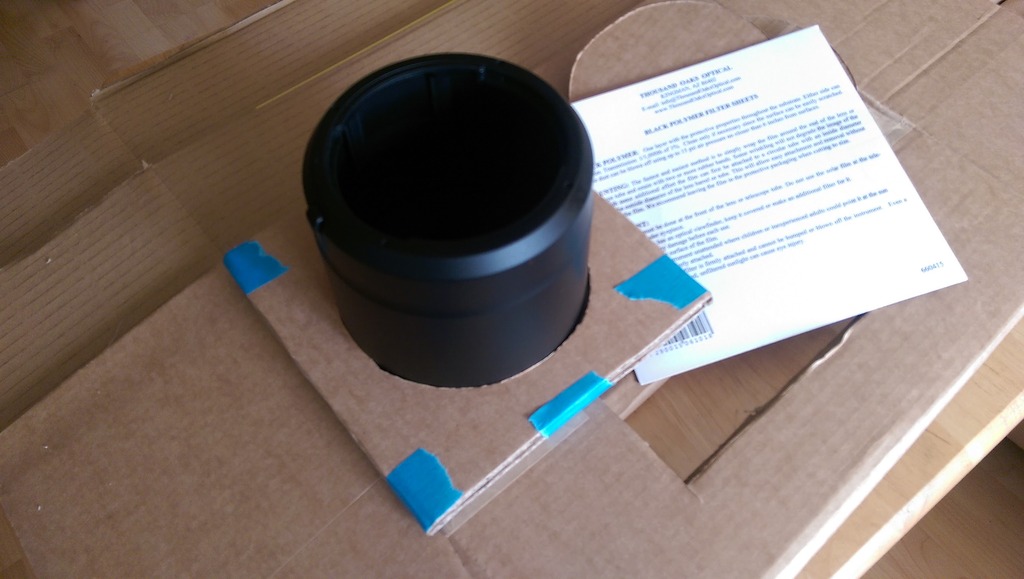 I set up just outside the front of the house for a test shot…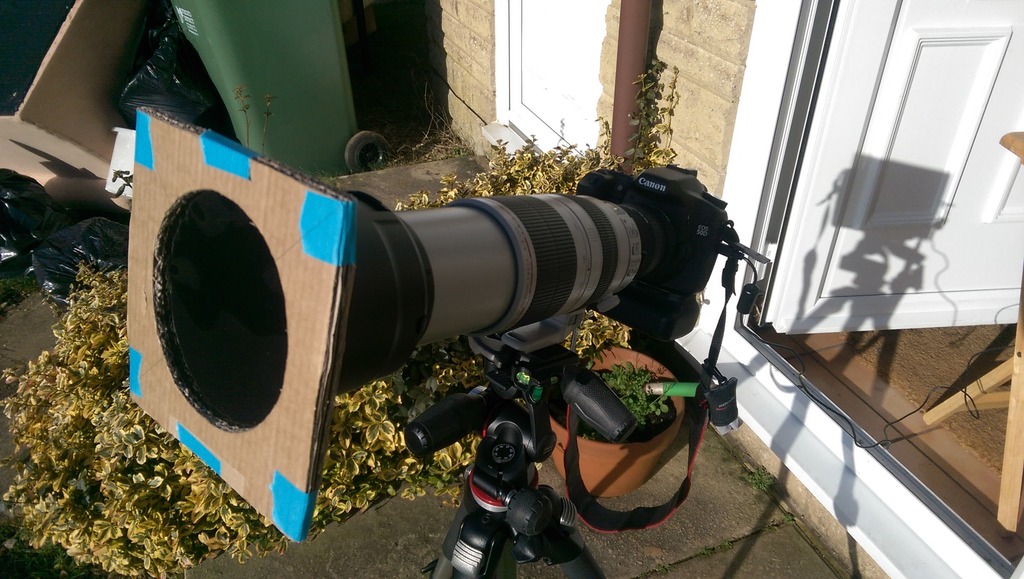 …and used EOS Utility to remotely operate the camera…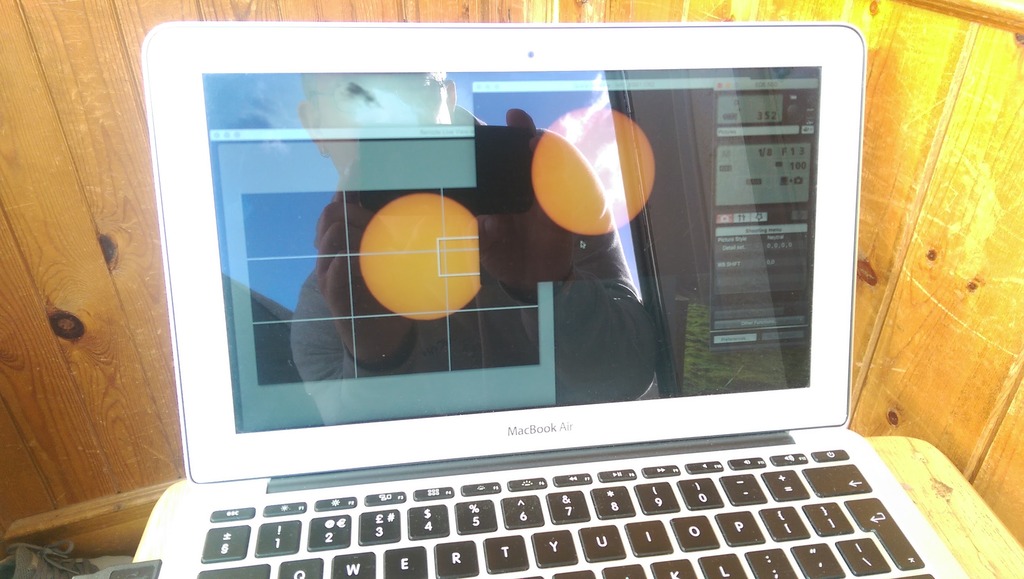 The result was…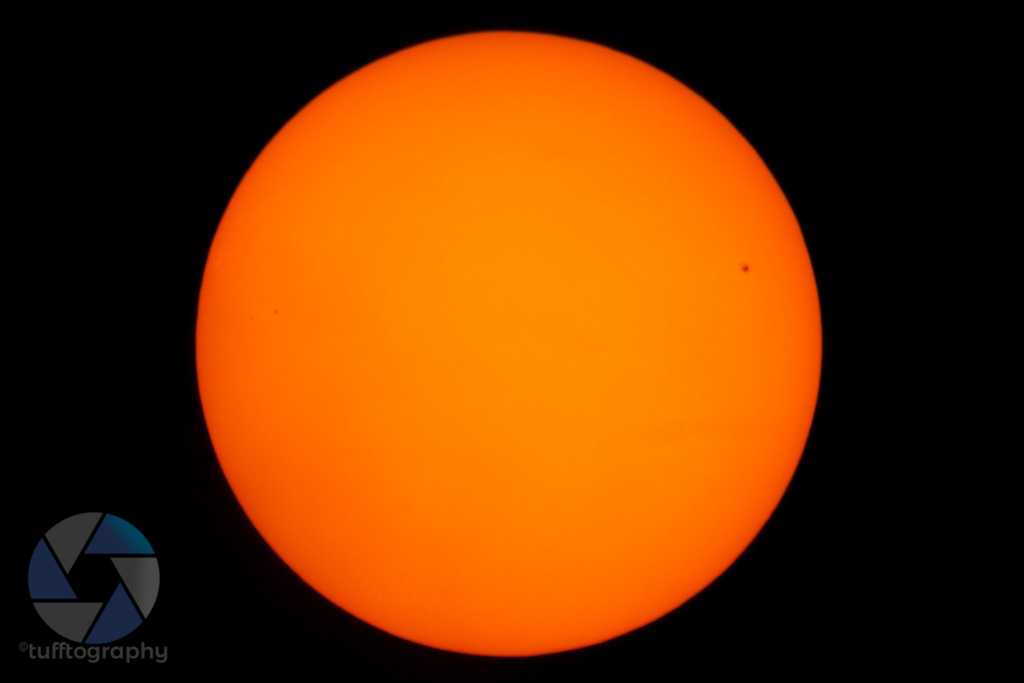 Not too shabby… Not sure if I will still have to seal the filter to the lens hood somehow to prevent light bleeding in… it wasn't noticeable in use this time so maybe I won't need to but will keep an eye on it for next time I use it.
Useful links…
Solar Filter material from Amazon
http://www.school-of-digital-photography.com/2013/10/how-to-photograph-sun.html
http://photographyblogger.net/how-to-take-photos-of-the-sun-with-your-dslr/
<tuffty/>