Here we have the Samyang 24mm f/1.4 ED AS UMC lens… Canon fit obviously as I have Canon bodies… after a fair bit of research this lens seems to be the one most loved by astrophotographers for nightscapes, milkyway shots and the like…
Two things you kinda need for decent starry pics is a very dark sky (difficult to find in the UK as it turns out) and a very fast lens… this is a very fast lens, f1.4 which is two stops faster than the pancake lens I used to have for my crop sensor body… this is quite significant and the following image shows how much more light f1.4 lets through over f2.8.
The lens itself is very different to my Canon ones in so much that its fully manual… no AF (autofocus), no IS (image stabalising) and the camera has no control on aperture… all of this is fine, the controls are all on the lens… the only down side is that there is not reporting back to the body what lens is attached or what aperture is set so this gets missed off the exif data… not a biggy really and Lightroom CC has a lens profile for it too so all good. Not having AF is not a problem as the way this lens gets used its manually focused anyway.
So a few pictures of the lens…
Aperture ring and focus ring…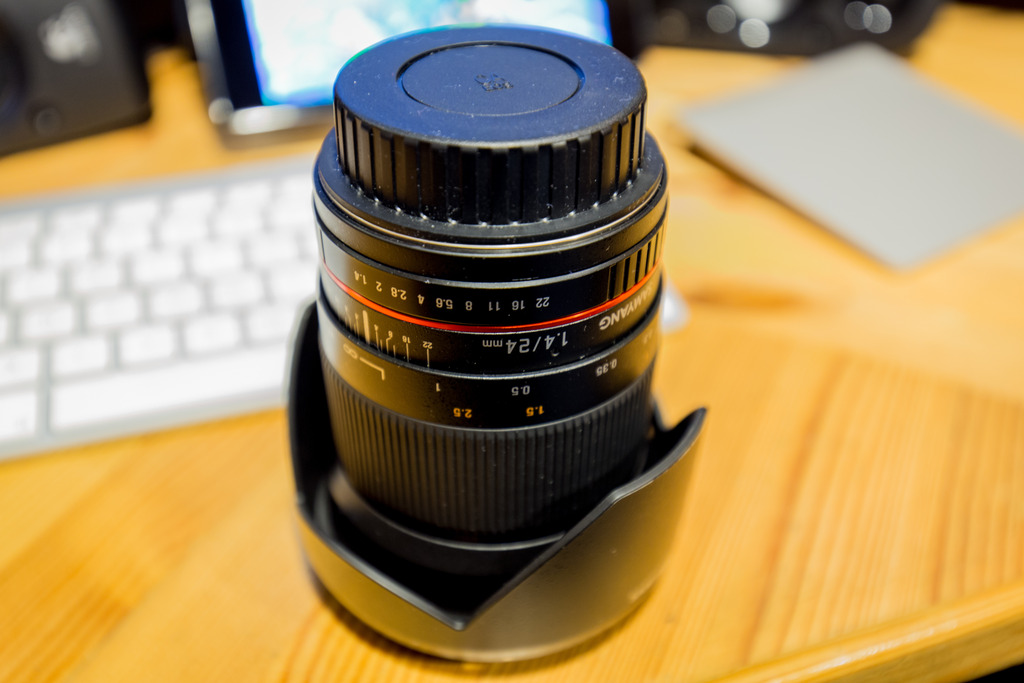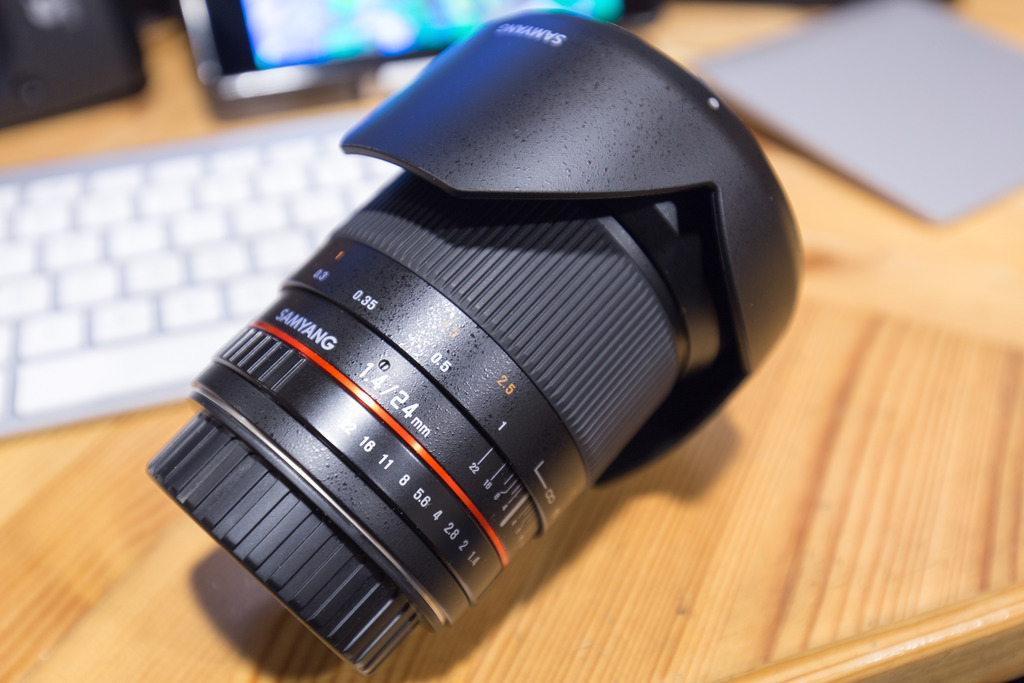 As you can see it has all the glass in the world lol…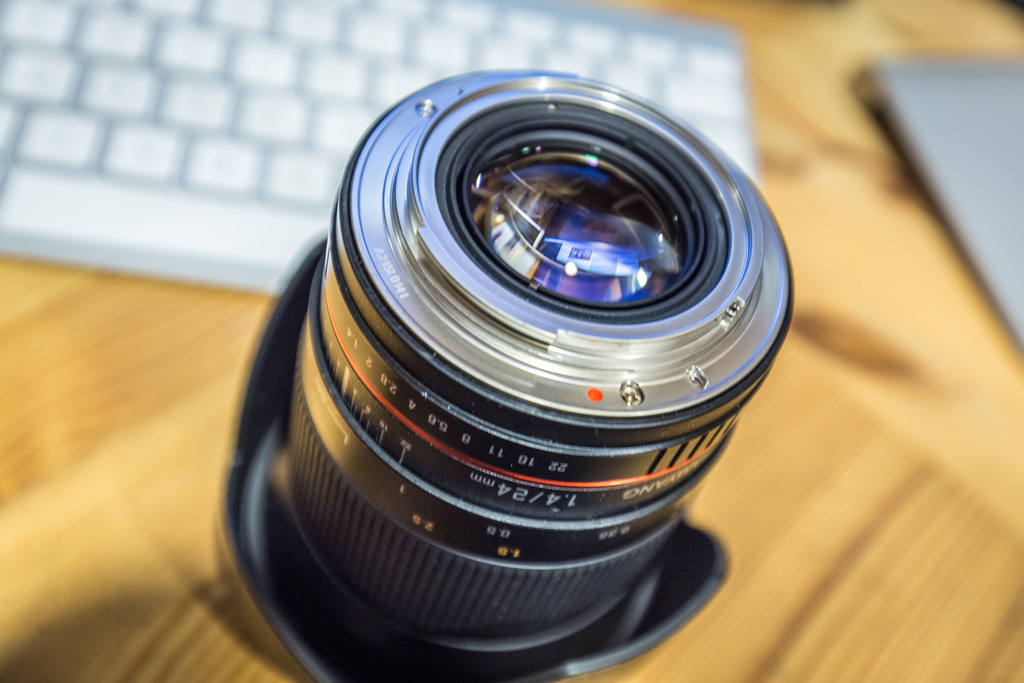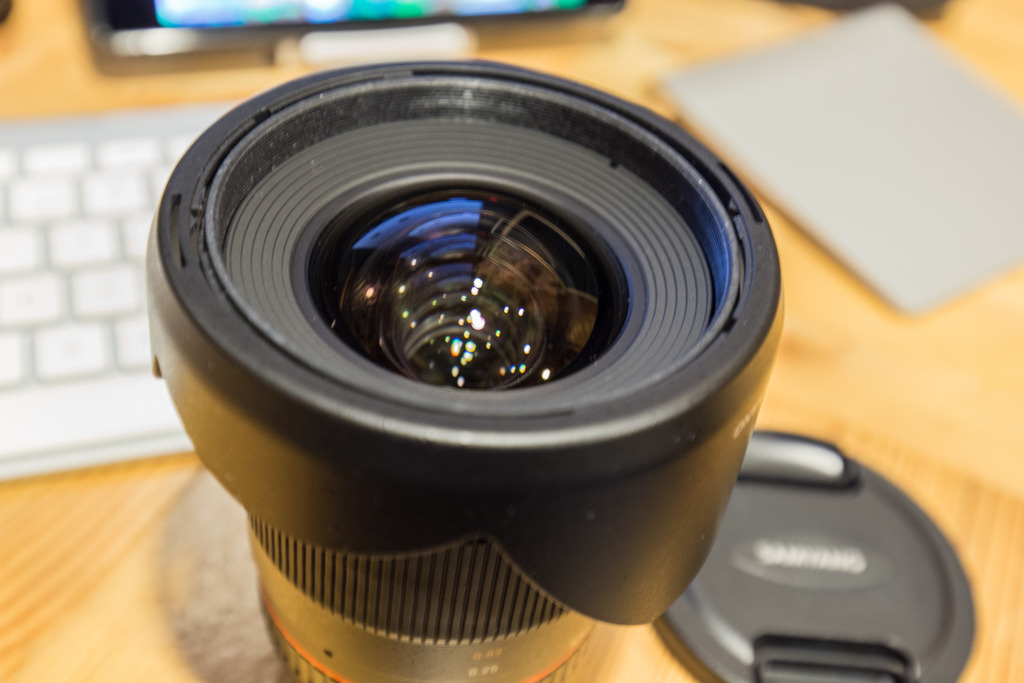 Very solidly built, came with a hood (that I don't use at night) and takes 77mm filters like the rest of my Canon L lenses… if I have a niggle with it then I'd have to say I am not a fan of the lens cap… it 'looks' like any other pinch type cap as you would find on newer Canon or Sigma lenses (makes it easier to remove/replace the cap with a hood on) but the bits you 'pinch' lack a lip on them to get a grip on with your fingers like the other manufacturers and as a result I find my fingers slip off making it easy to drop the cap if you are not careful.
On to a few shots…
Having an aperture of f1.4 can give a very shallow depth of field and allows you to take some very interesting shots… here are a few test shots I have done so far…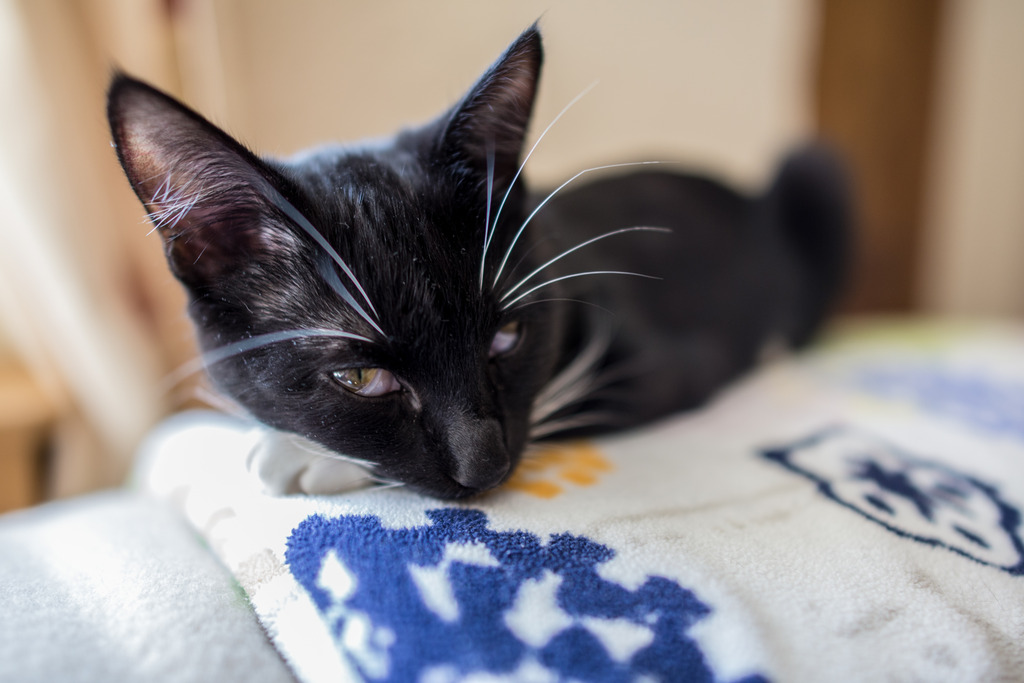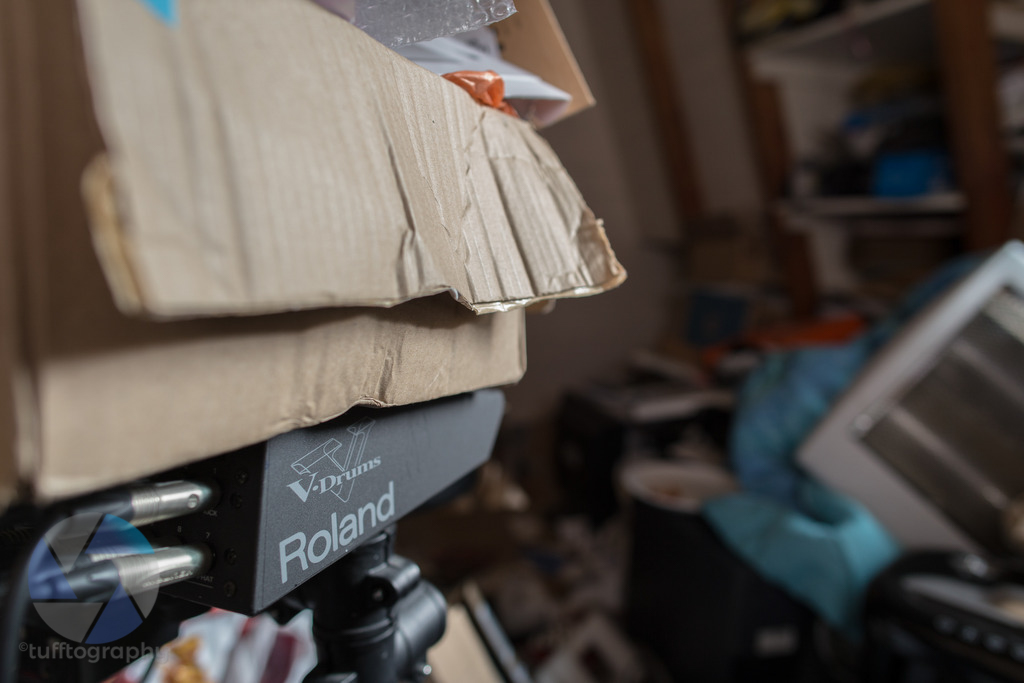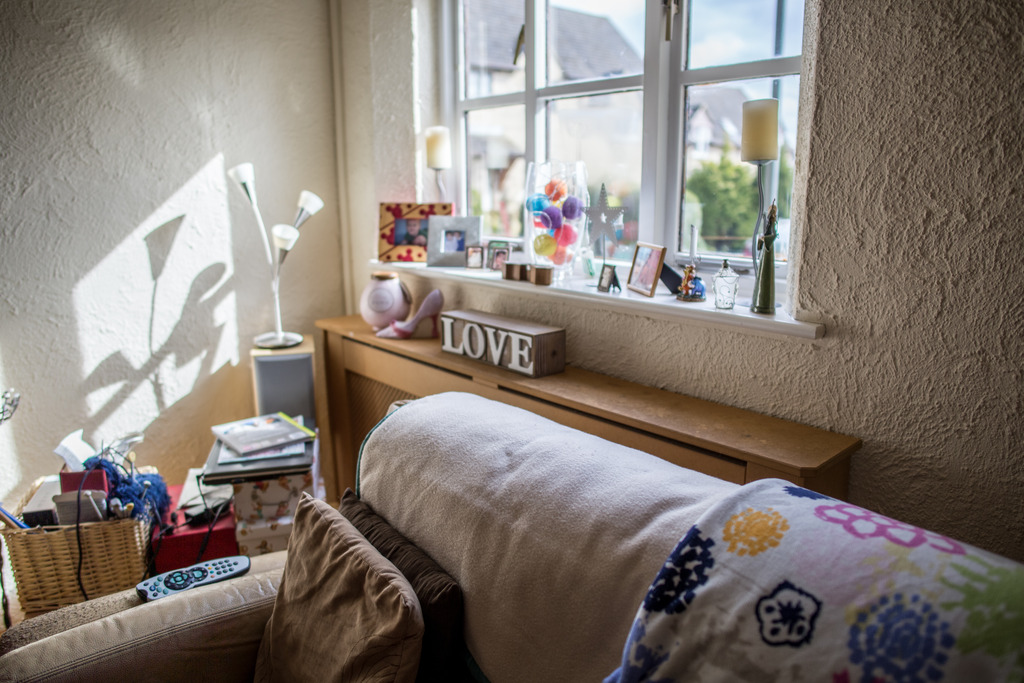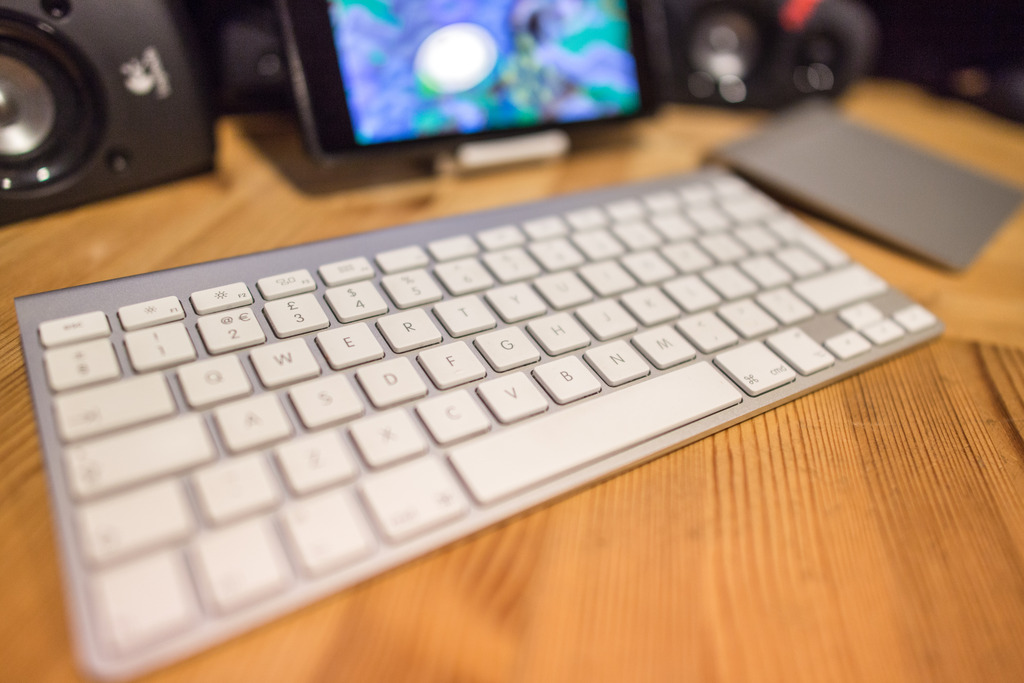 All very nice but its quite tricky getting sharp focus with a combination of manual focus and a very small DOF…
As last night was very clear and the moon wasn't showing its face until the early hours I set off to take some starry shots seeing as thats the main reason I got the lens… I have to say it was a disappointing night… it didn't get properly dark until nearly 10pm (astronomical end… the time of night that it doesn't get any darker) and the light pollution even in some real secluded parts of the cotswolds is immense!… I was shooting at f1.4 and the results quite frankly were rubbish… if I had actually thought about it at the time I'd have been better off stopping the lens back down to f2.8 and shooting at that as the results were fairly dire… I am almost ashamed to post the two pics of the evenings (2hrs of it..) shoot… but I will as it will hopefully show any improvements I make as I get a bit better at taking shots like this… bare in mind there was no real subject matter, it was more a technical exercise so I apologise for the lack of excitement in these images but you have to start somewhere 🙂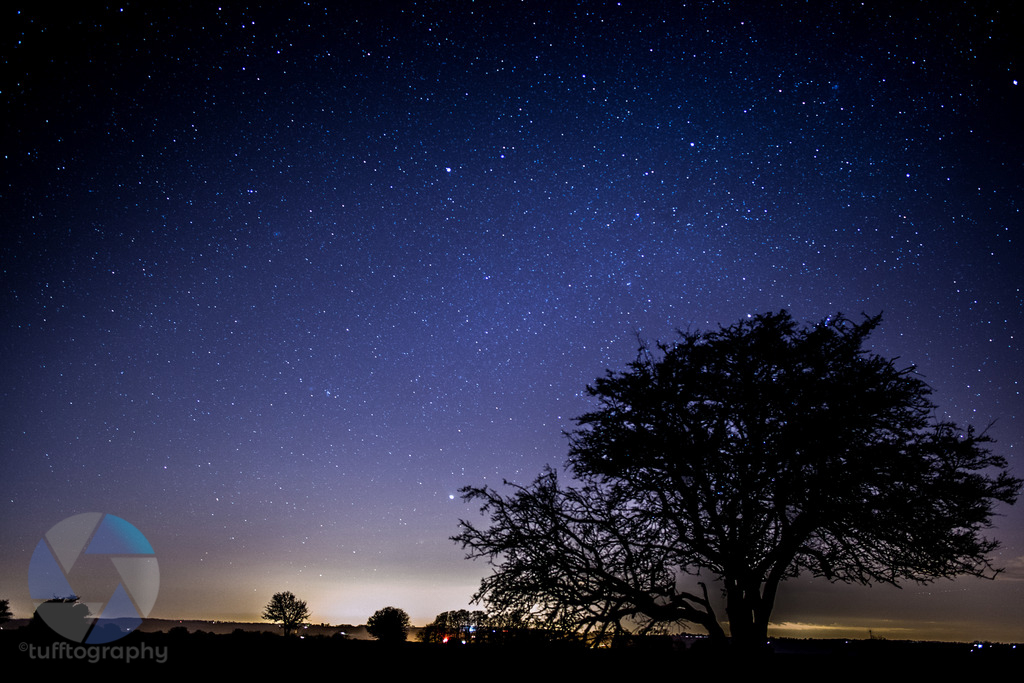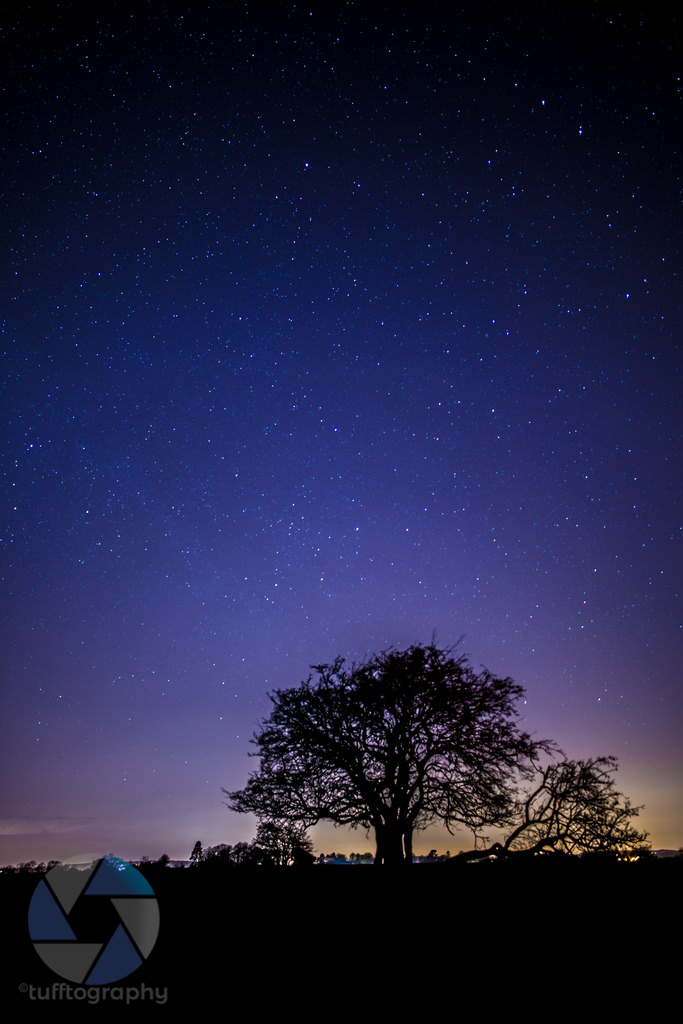 As I said… too much light pollution to warrant use of f1.4, focus was out and composure was a bit pants but as always I learnt from the experience.
This has not put me off and I am as excited as ever about my goals with this lens and to finally capture some good nightscapes… I have the kit, just got to find a decent location and a bucket load of talent LOL…
Time for a few resources…
Darksite finder… uses an overlay on Google maps to depict light pollution using the Bortle Scale..
http://darksitefinder.com/maps/world.html
…this functionality can also be found in the Android app Planit! for Photographers
https://play.google.com/store/apps/details?id=com.yingwen.photographertoolspro
I believe there is a version for iDevices as well as the IOS app PhotoPills
Happy snapping 😀
<tuffty/>