For some reason I appear to have missed an update for the Combe race season but in fairness it wasn't the best race day ever with both Bill's Ibiza and Tony's TT having major issues on the day…
As random as it may appear the picture of the moon at the top of this post was taken at Combe on Sunday…
Bill's engine suffered from a failure due to incorrectly supplied parts (the difference wasn't an obvious one and had no reason to believe they weren't right!) and Tony had a turbo failure and engine fire from the oil feed working loose on the turbo… cars suck sometimes 🙁
Race 4
Didn't take many pics that day but here are a couple of the keepers…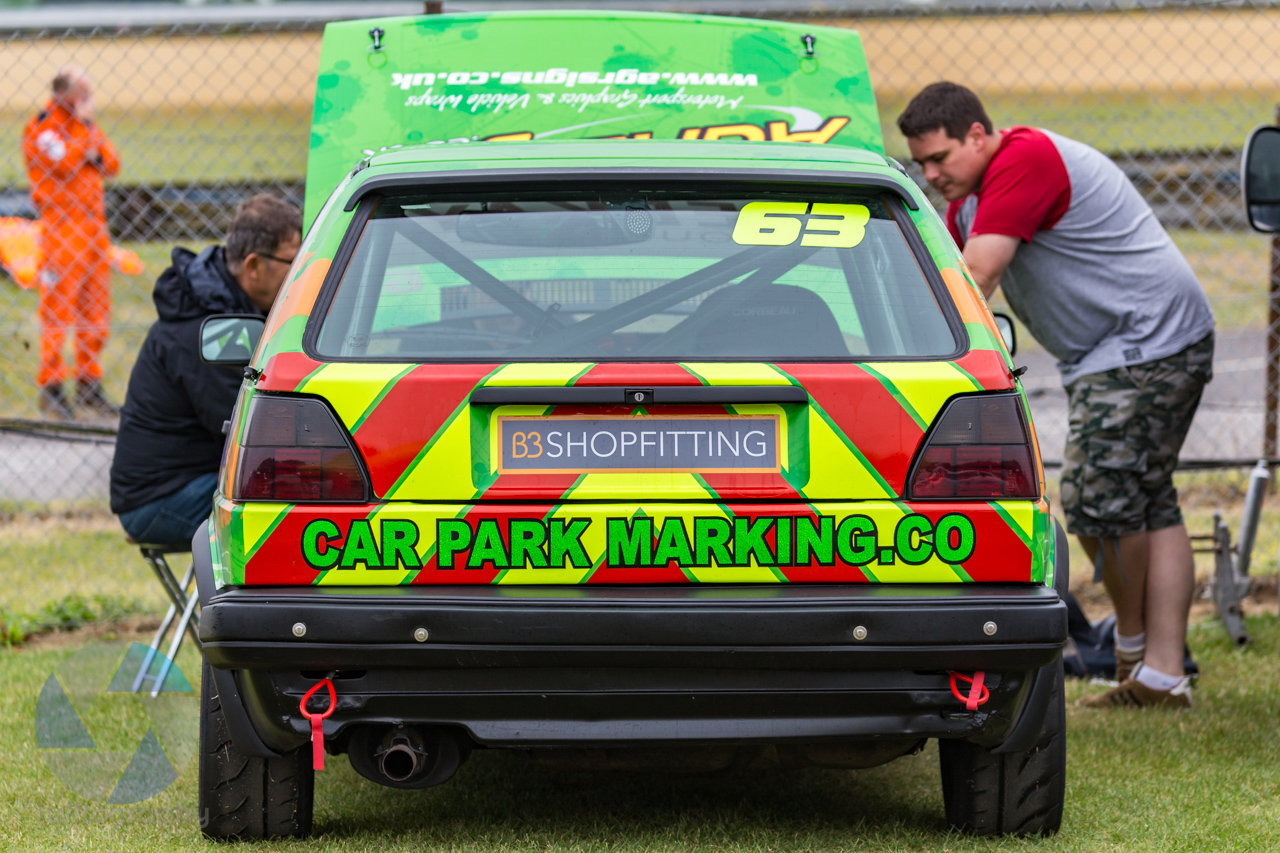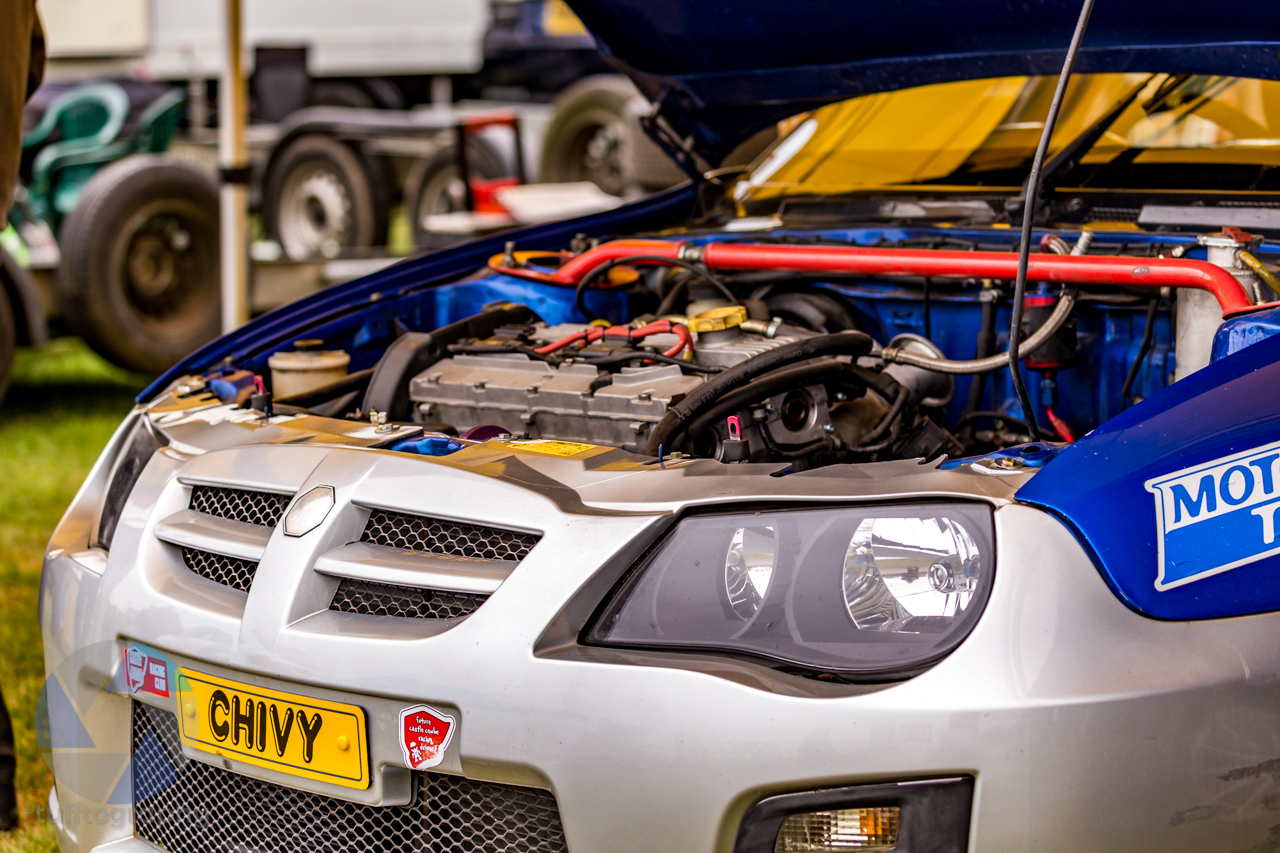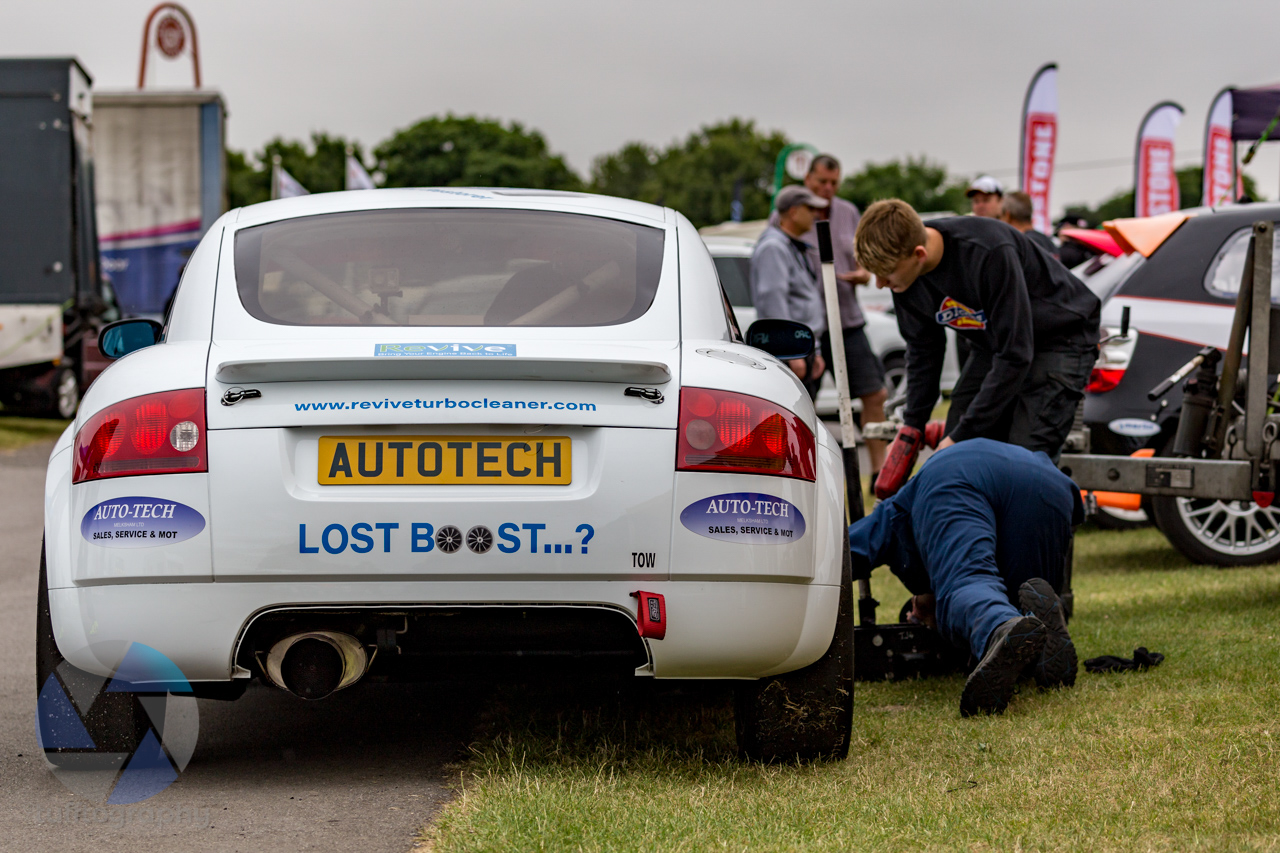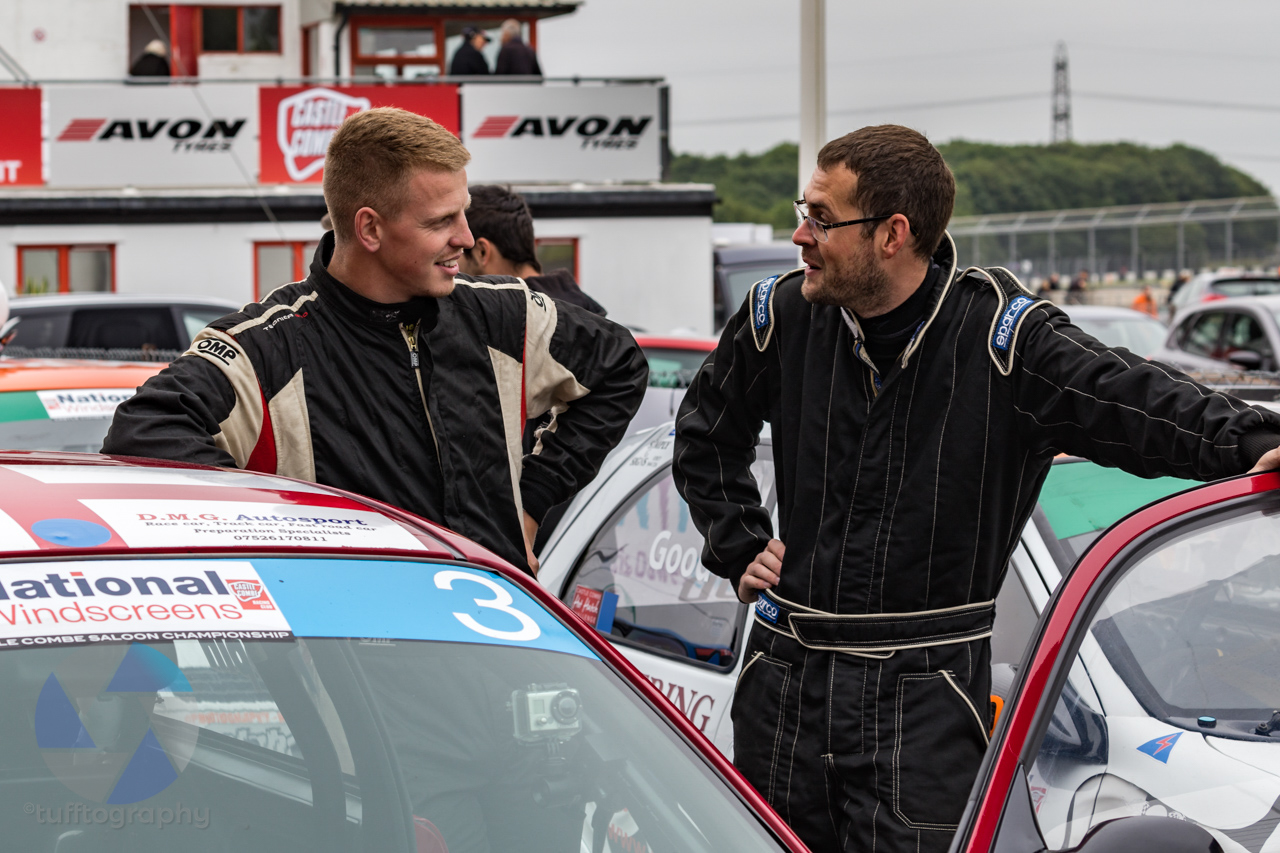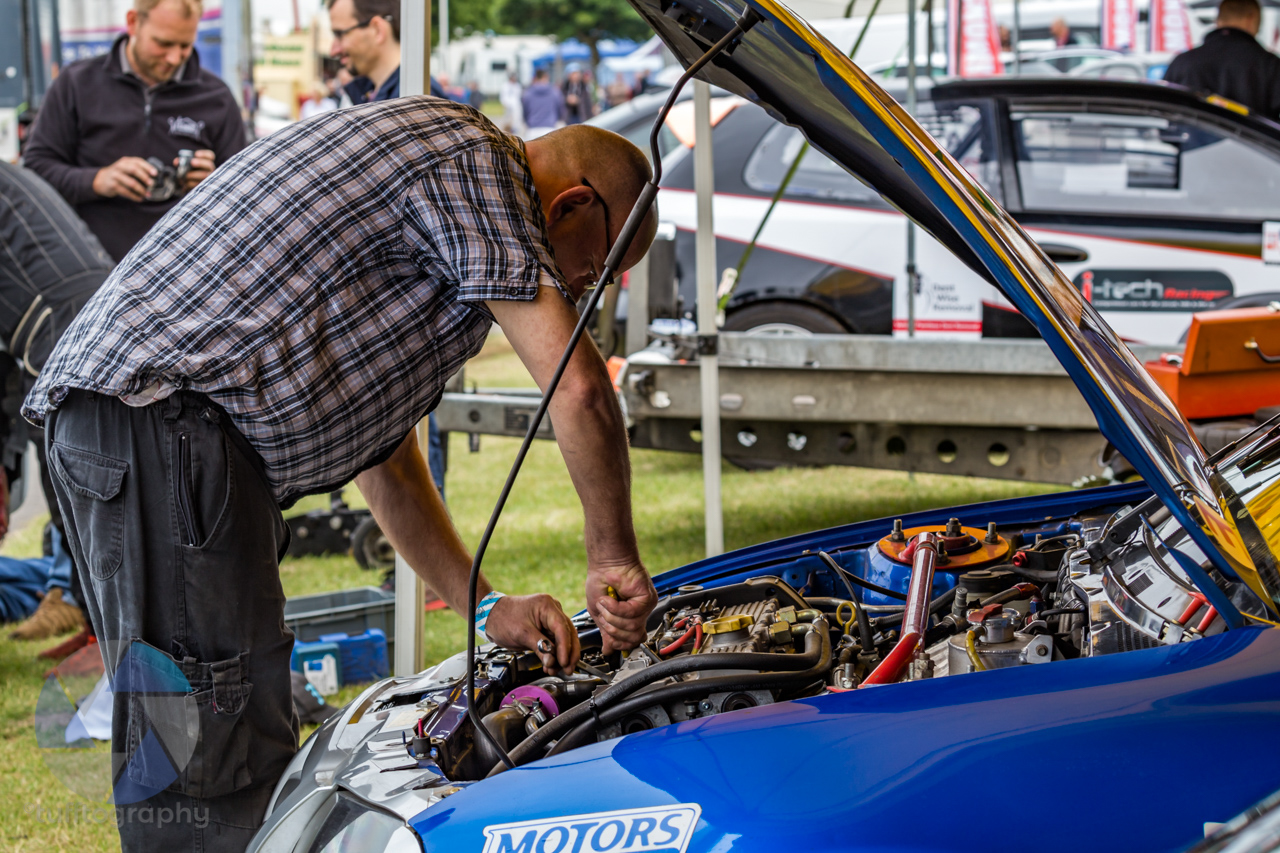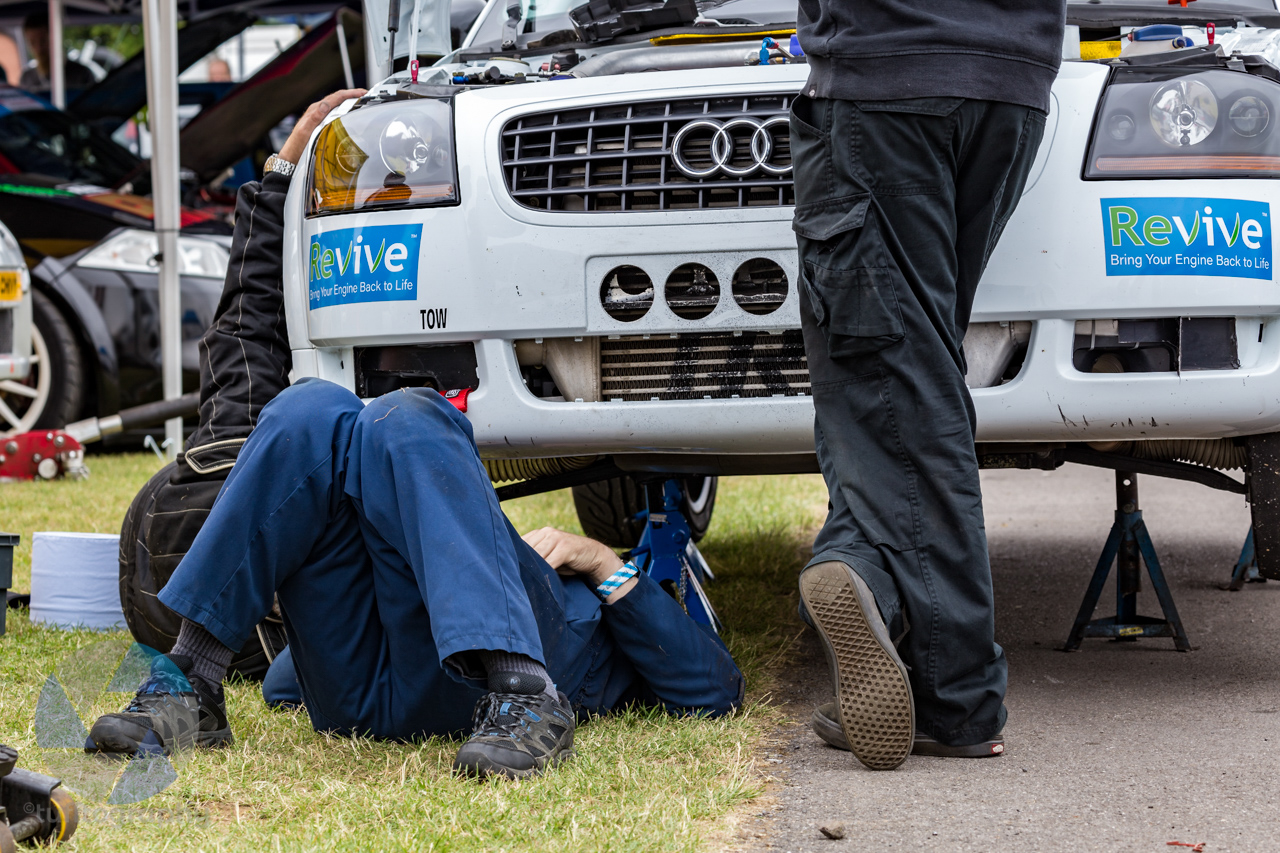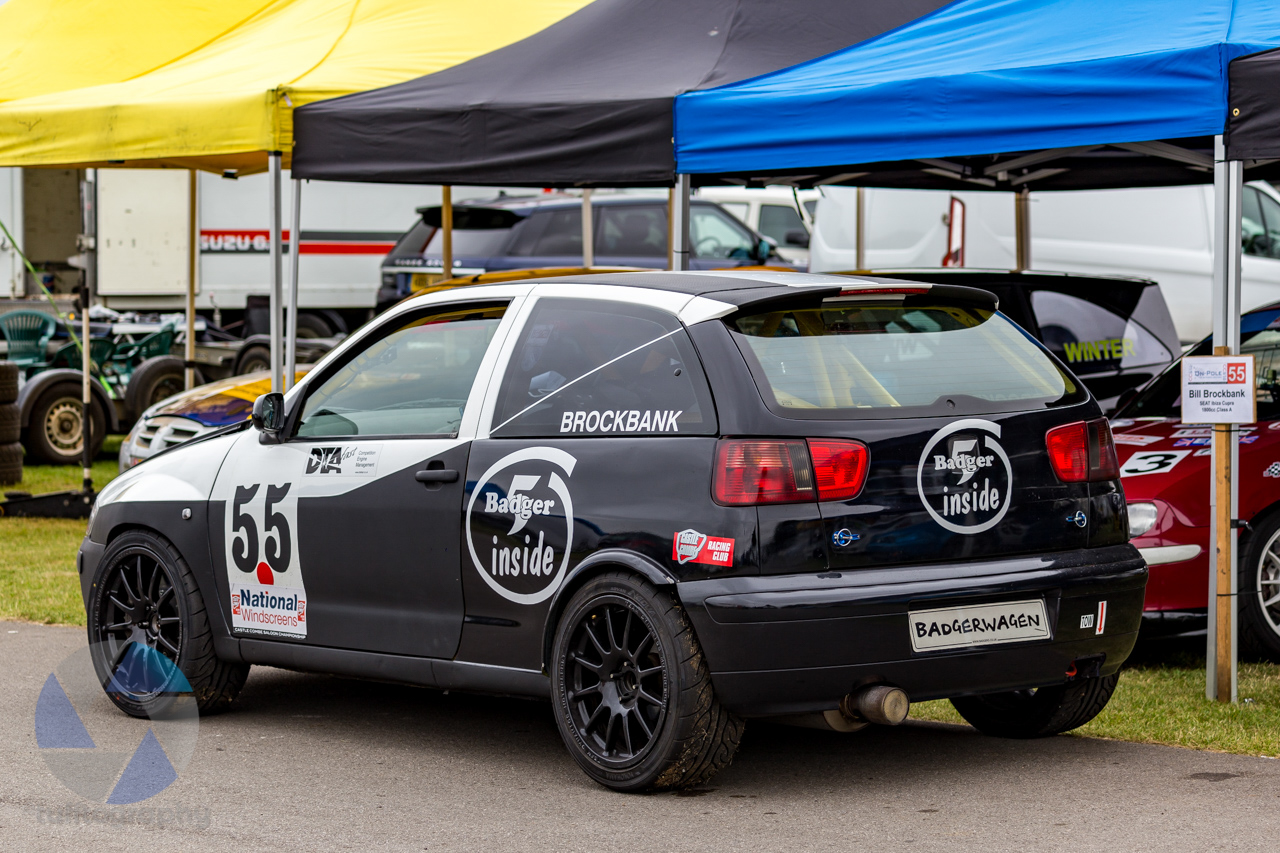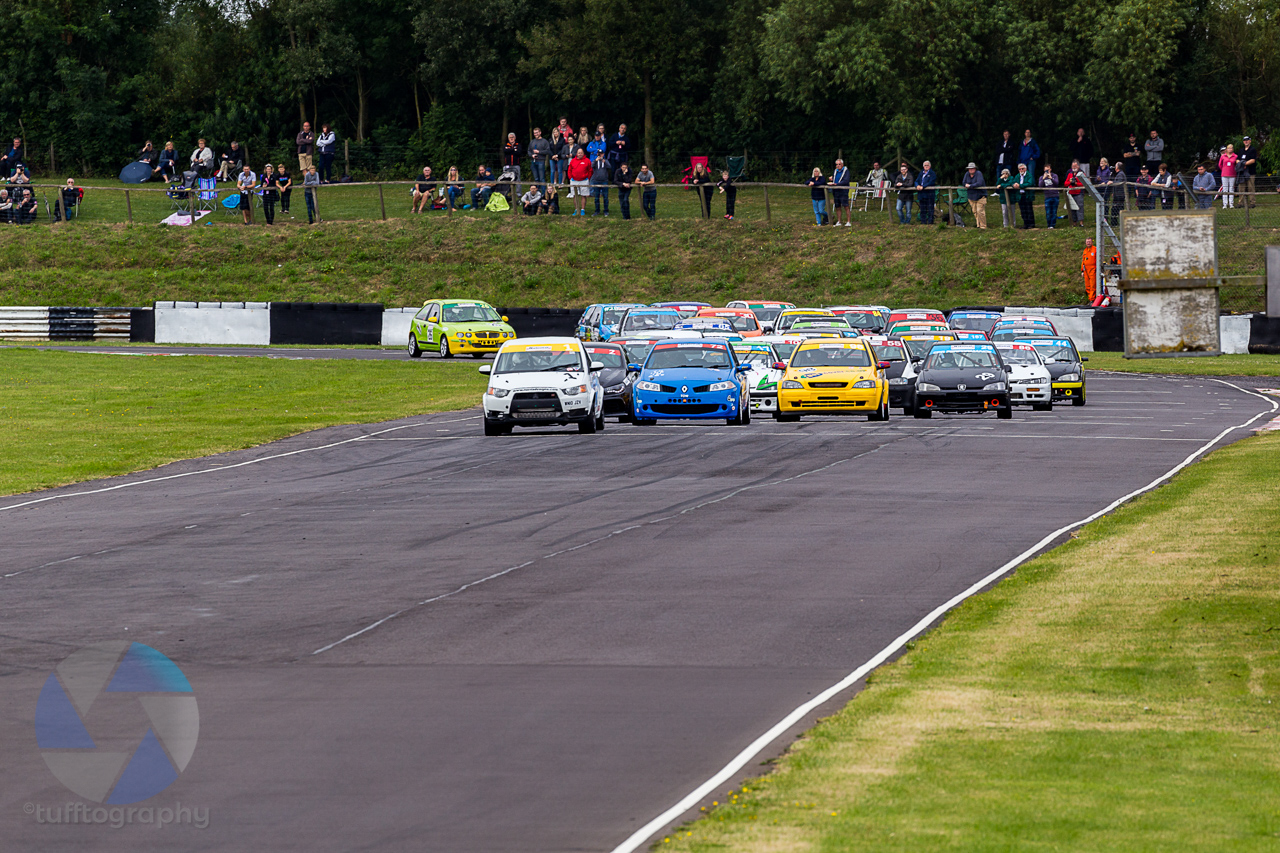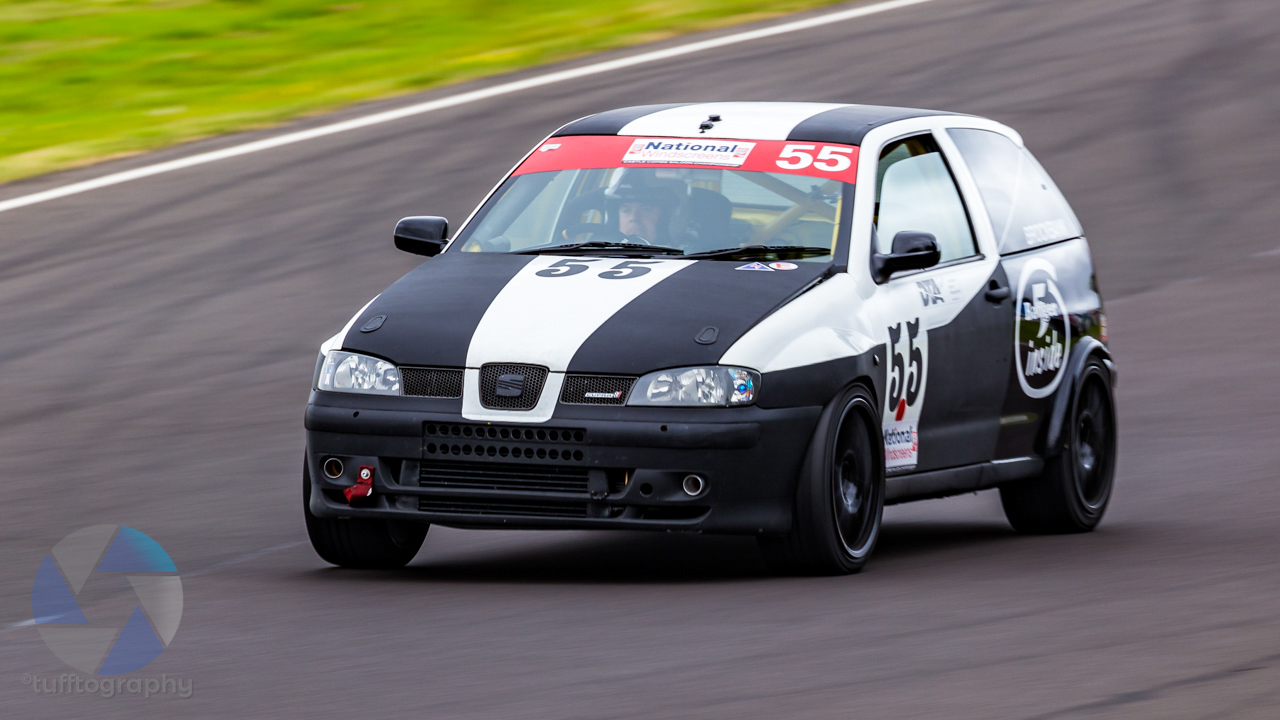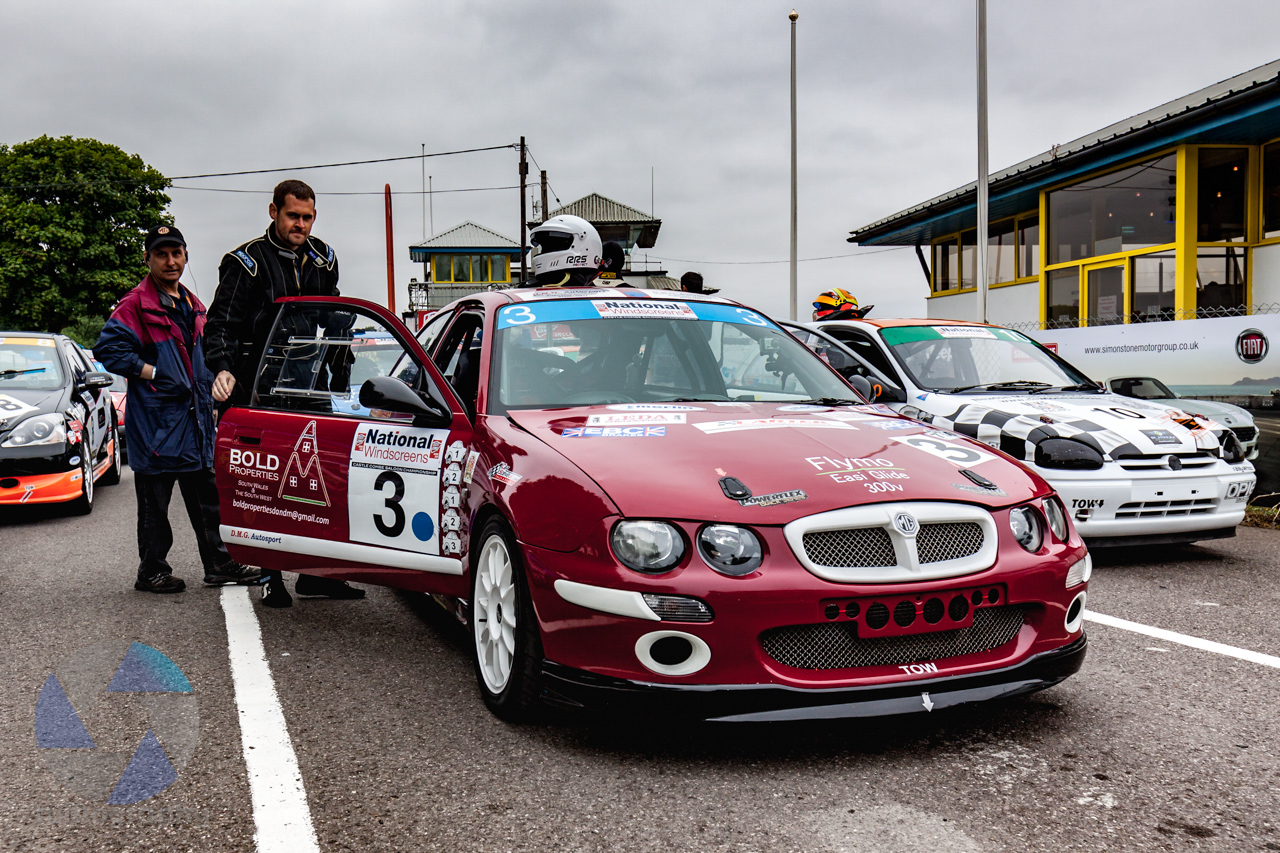 …and to finish, a little bit of irony…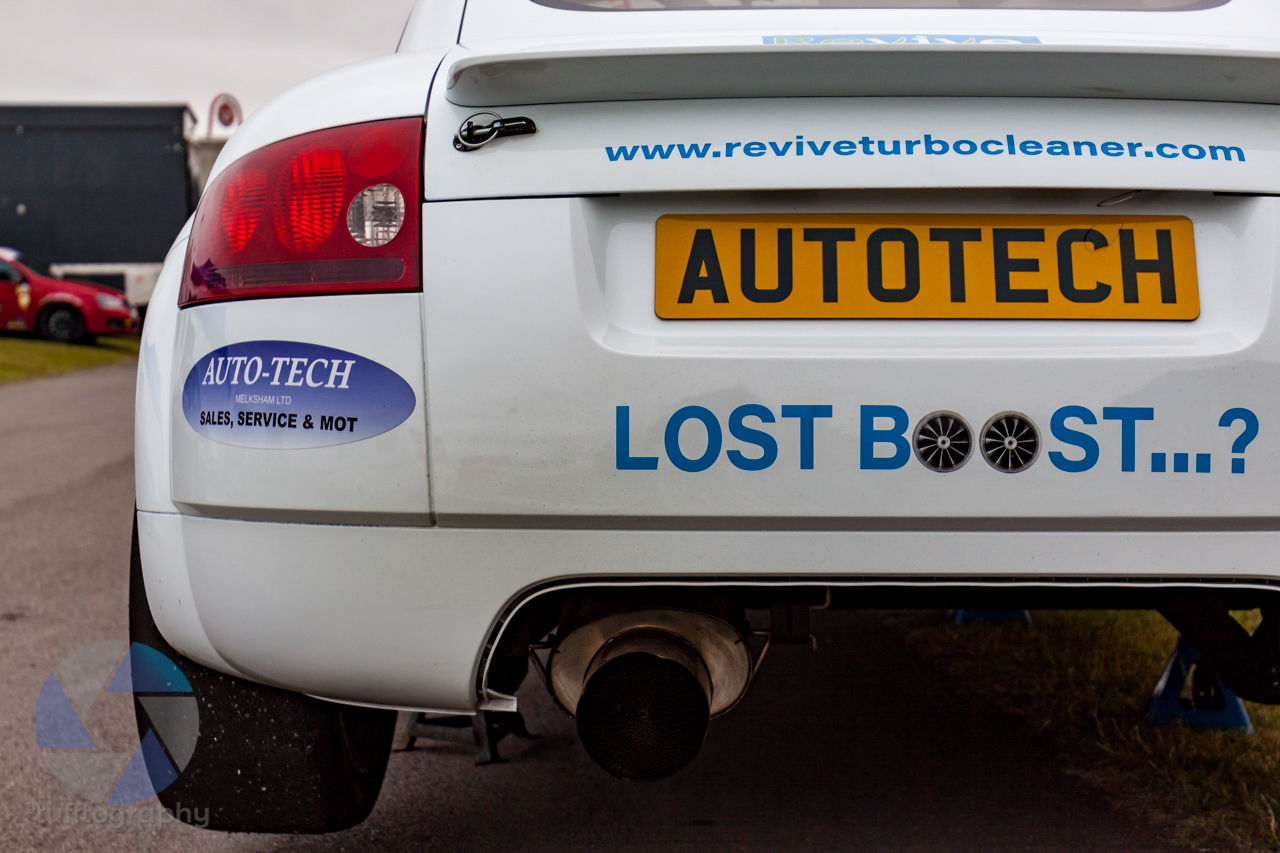 Race 5
Despite a lot of effort to try and get the car ready Bill decided not to race this time… engine has been rebuilt but oil pressure is unusually low and after just 3 hours running on the dyno an inspection of the engine showed wear on the big end shells symptomatic of low oil pressure… a quick look at the logs from the ECU and logger confirmed that oil pressure is simply not enough…
Tony's car was there though… the weather was great, nice and sunny… not too hot… it was surprisingly empty in the paddock but that could have been due to a lot of the cars being situated in the overflow area…
First issue of the day was with James Keepin's MG… the scrutineer wasn't keen that the cut off switch didn't shut things down immediately… turns out to have been a wiring issue thats always been there so this was sorted and Keepo was back out in time for qualy…
Sadly though Tony only managed 3 laps before having to pull over in a trail of white smoke… turbo had gone!!! as it turns out it went big time… turbine had destroyed itself and it along with the blades was later found in the back box (stopped by the CAT of all things!)… not a good start to the day…
As I knew I was going to be taking pictures this time round I thought I would try and use the 70-200 instead of the 100-400 to see if a faster lens would give anything to the day… I also took the AE-1 fitted with a 70-210mm f4 FD lens… in the 80's it won awards for being a 'sports' camera so in the words of Barney (How I met your Mother), 'challenge accepted!'… obviously I will have to wait a few weeks before I can post the results up as… well… its film… its needs developing… and the place I use has a two week turnaround…
Anyhoo… notable pics from the day… first of all the walk around the paddock…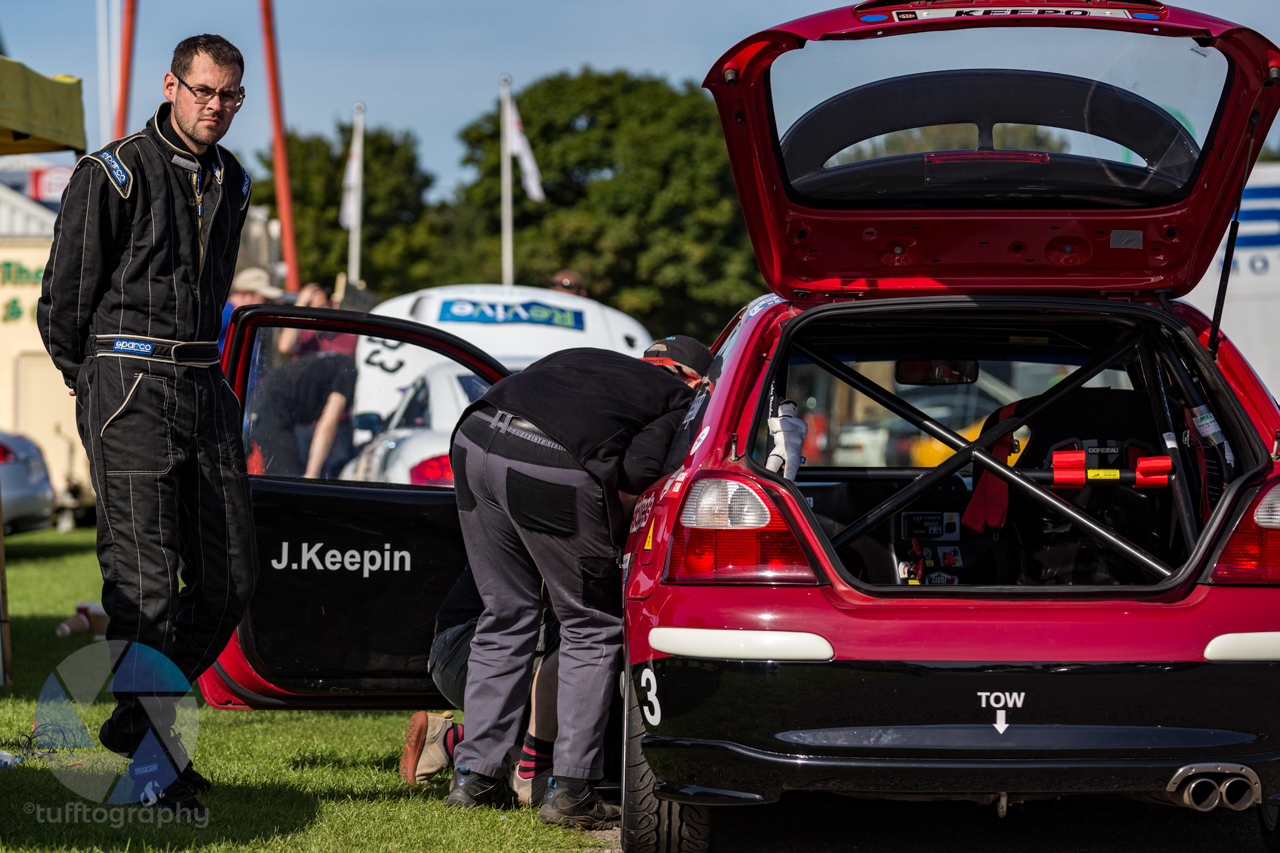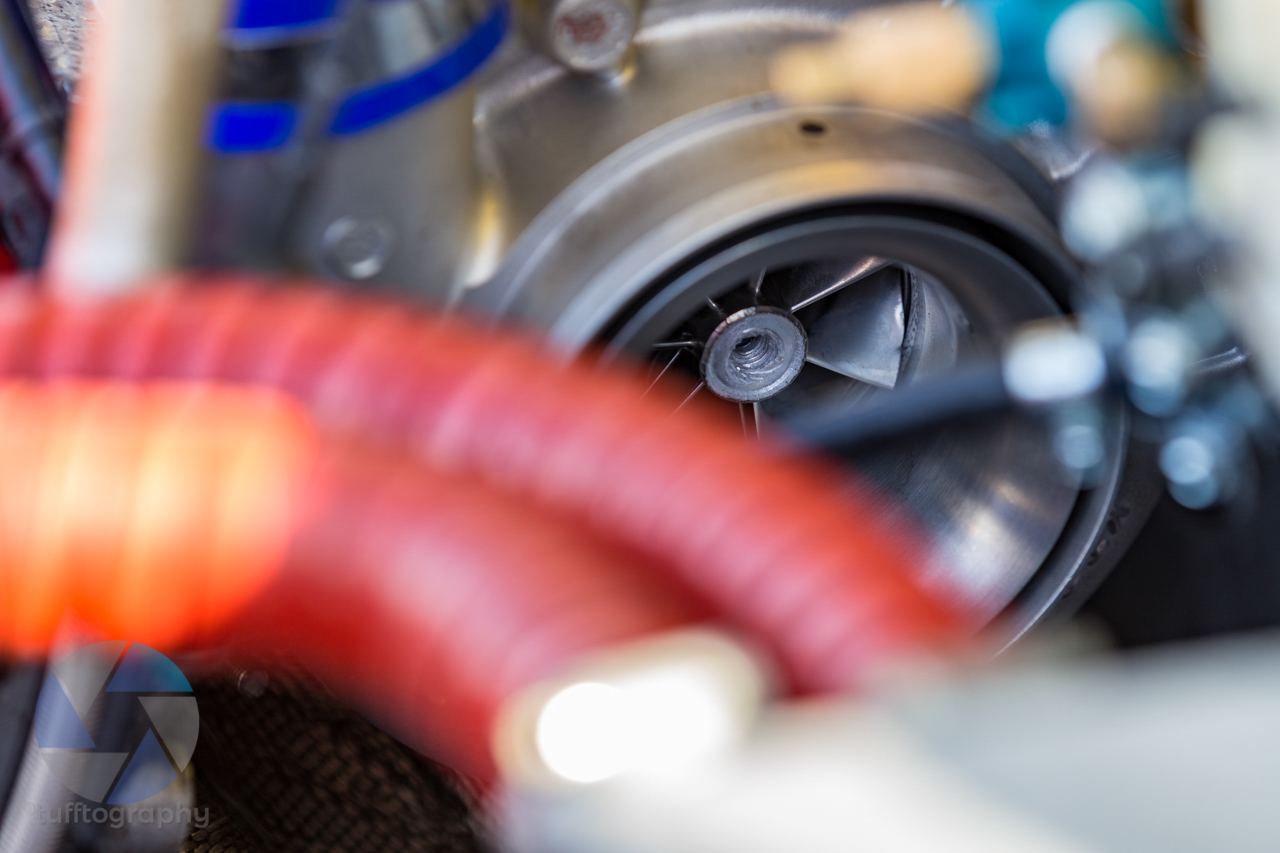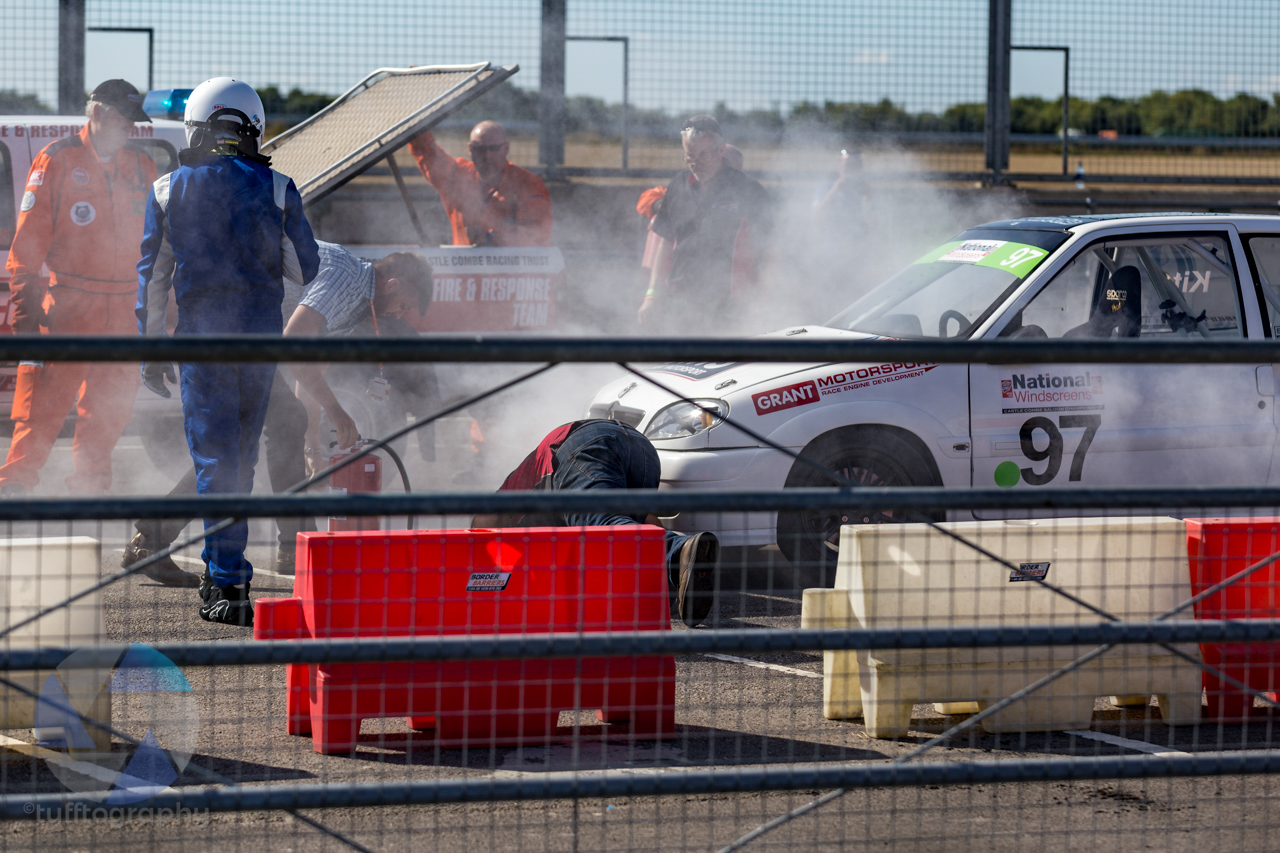 I am not a massive Porsche fan but finding myself warming to them a bit… especially this one (which features quite a bit in my images from the day lol)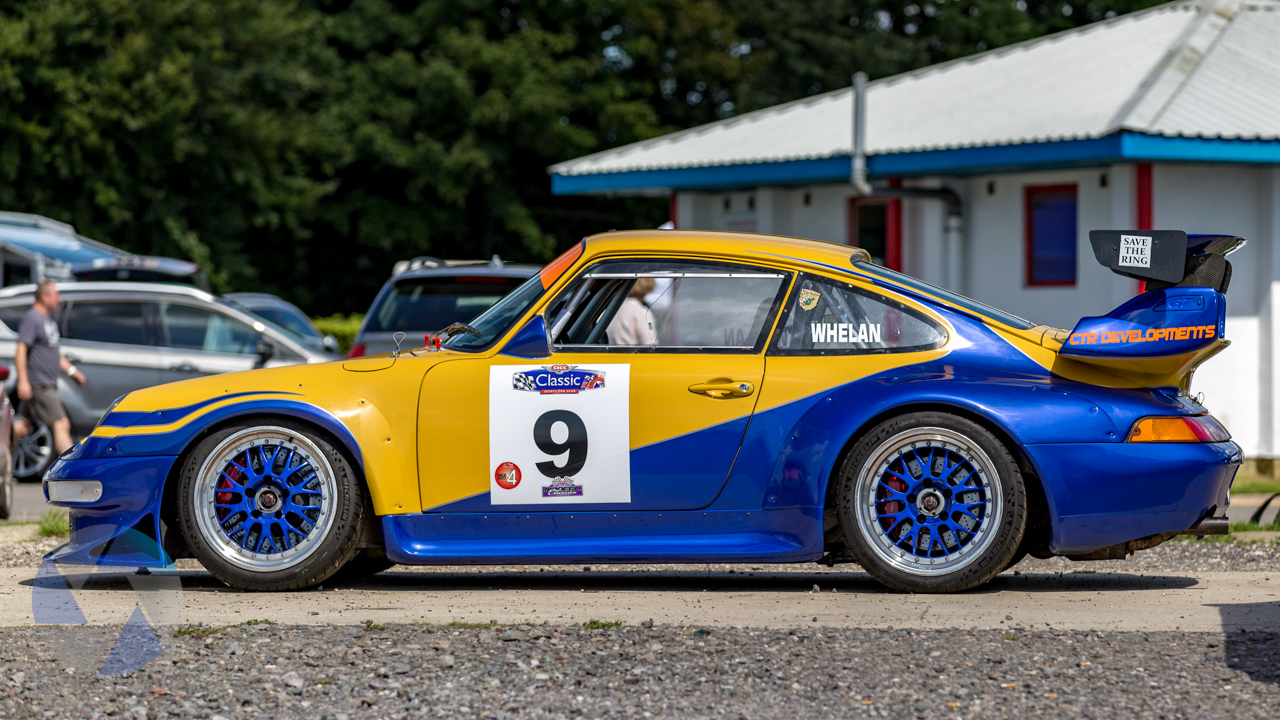 …Tony really needs to remove that sticker!!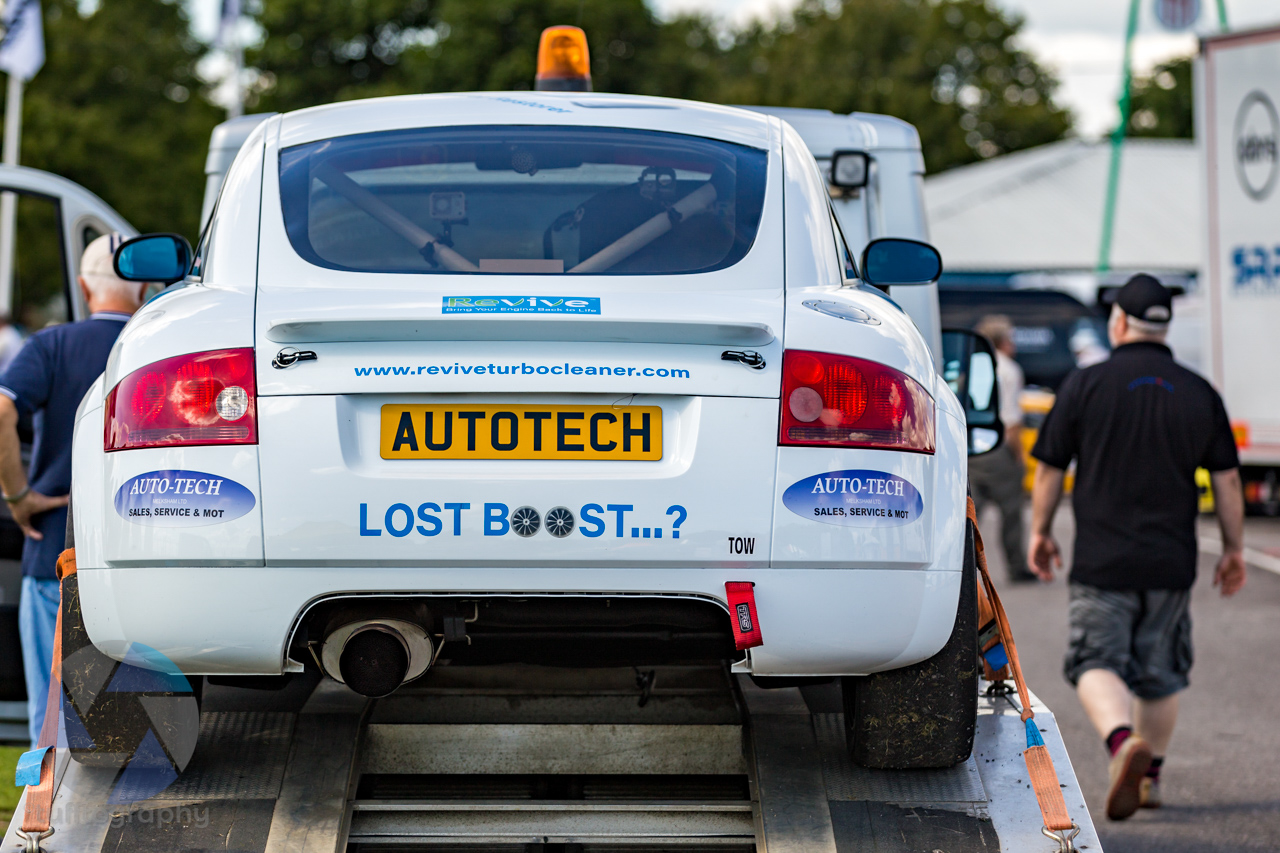 ….that RSR again 🙂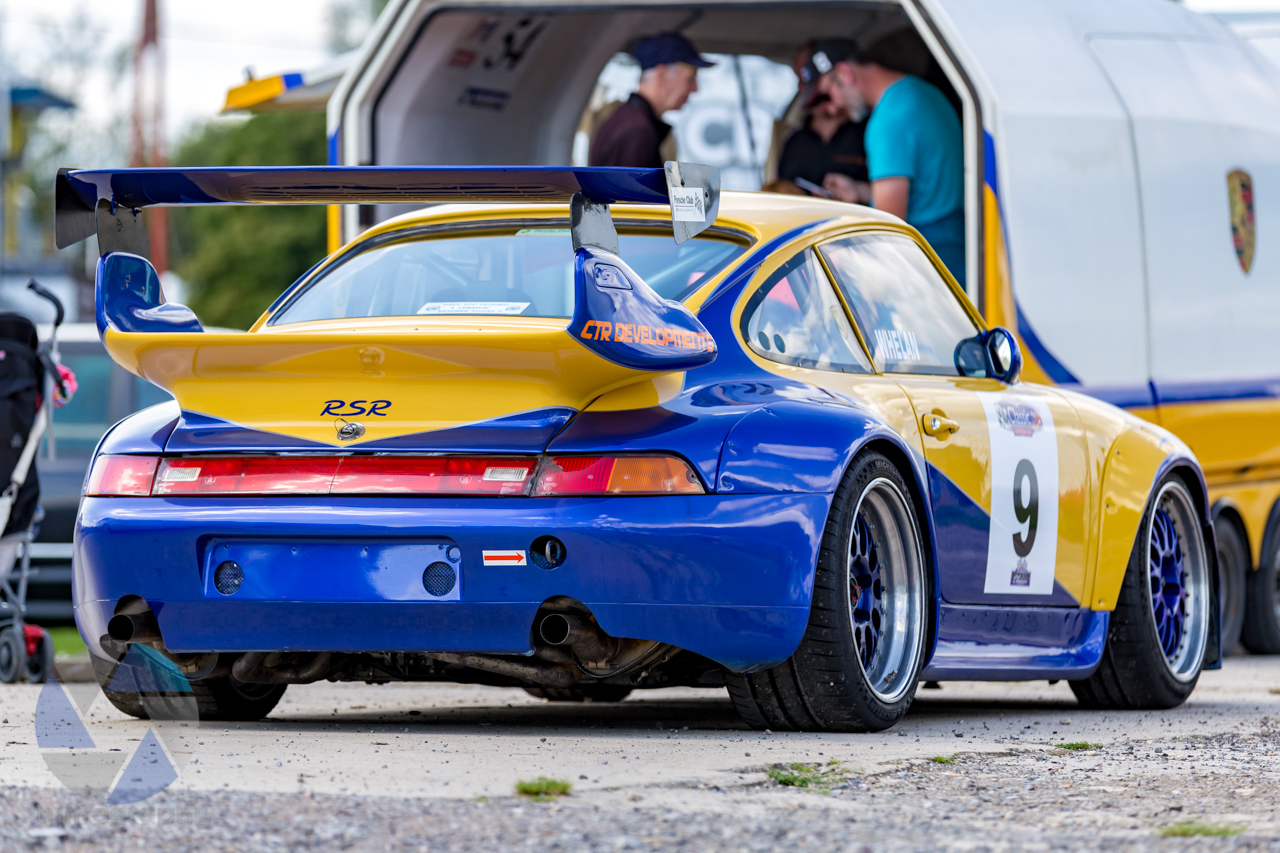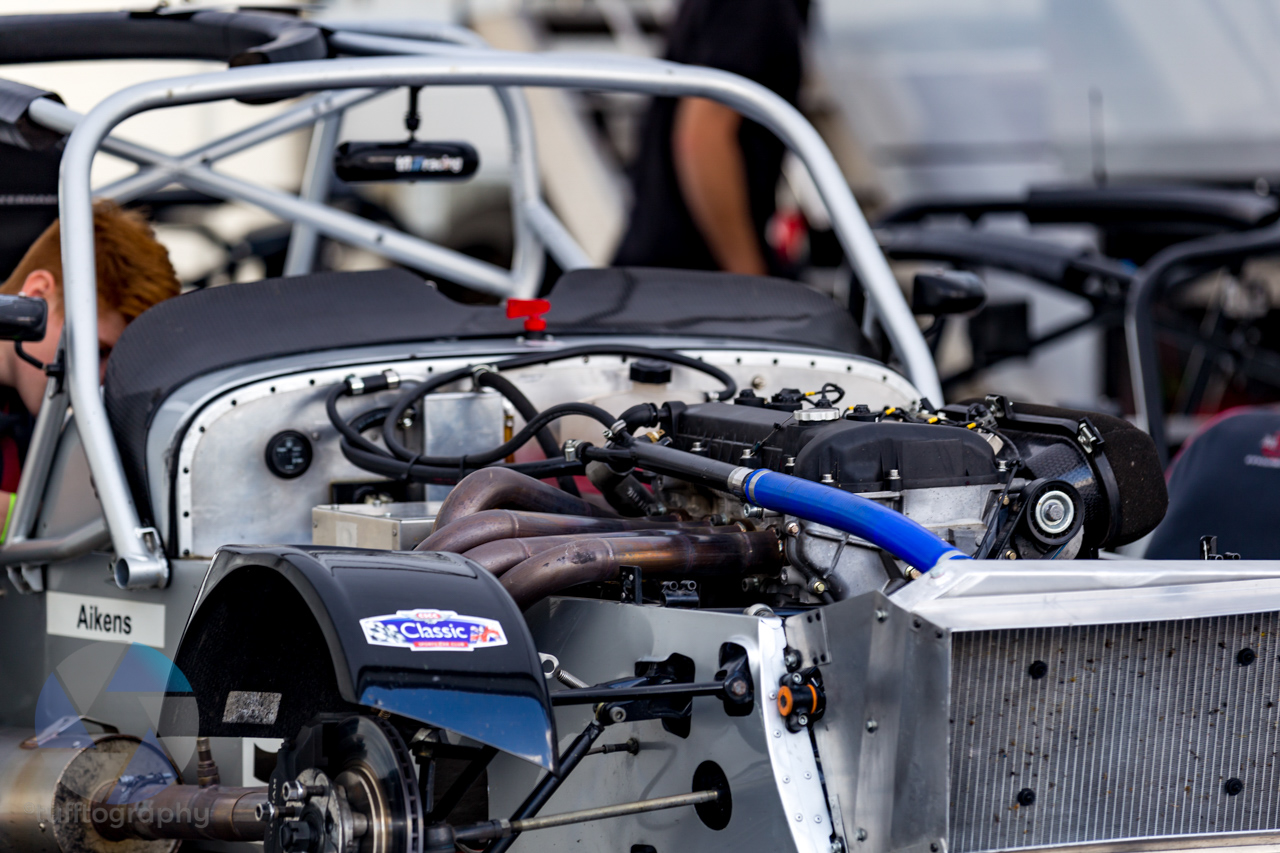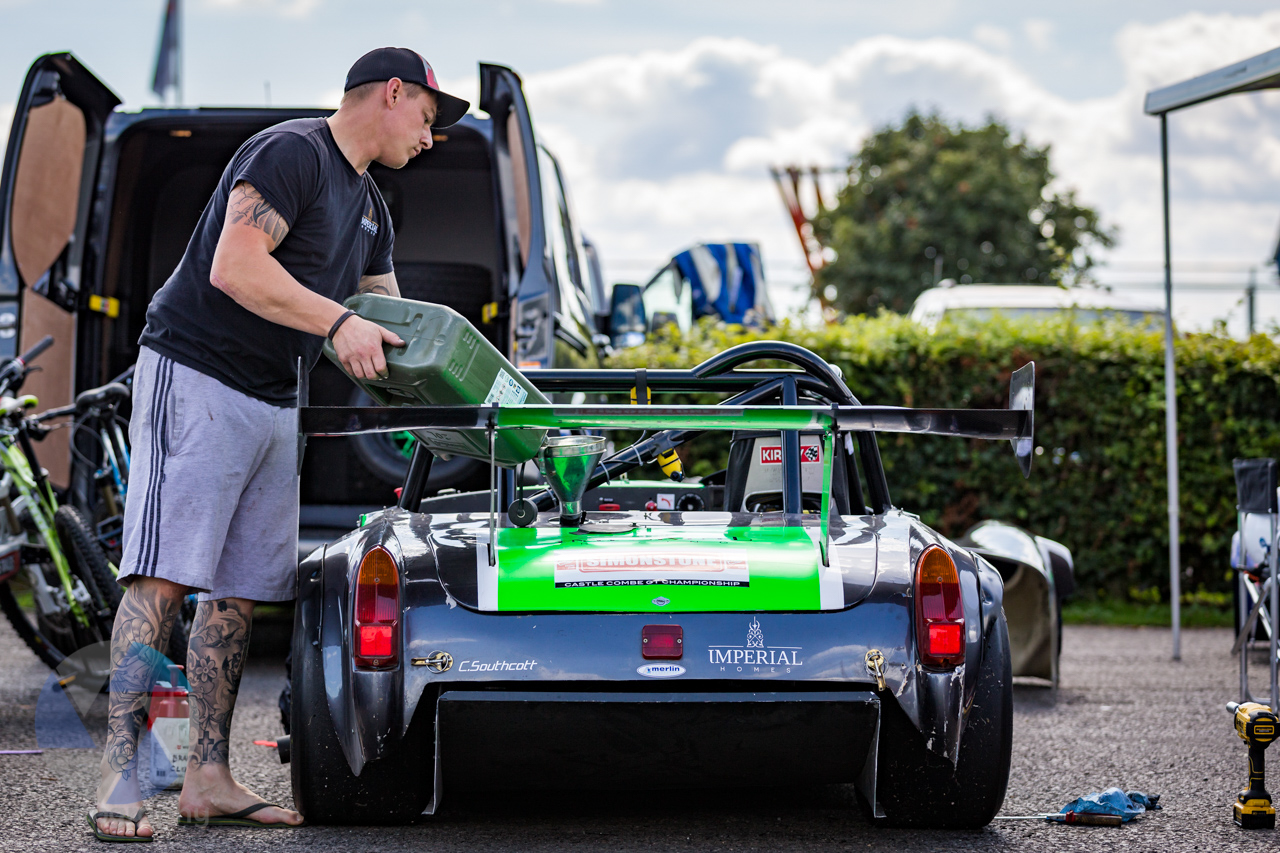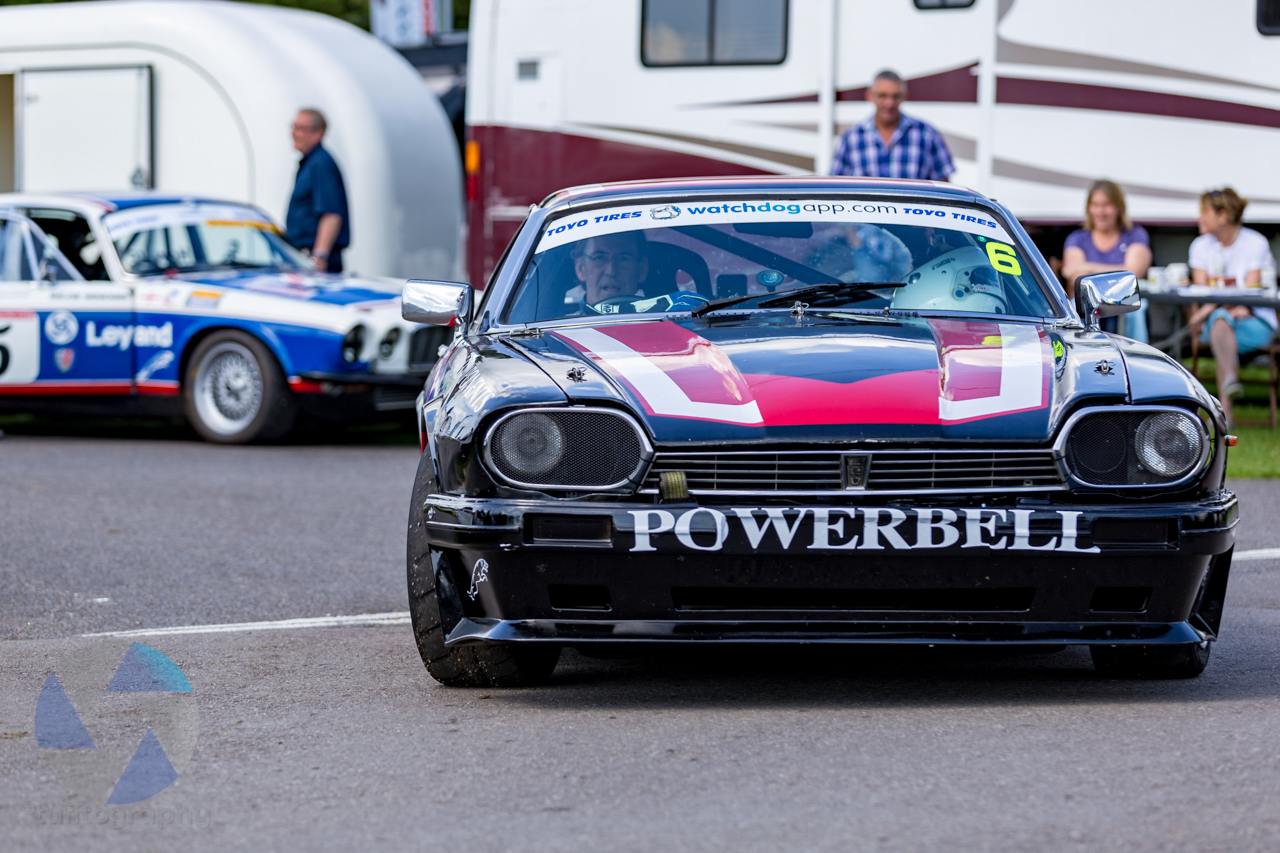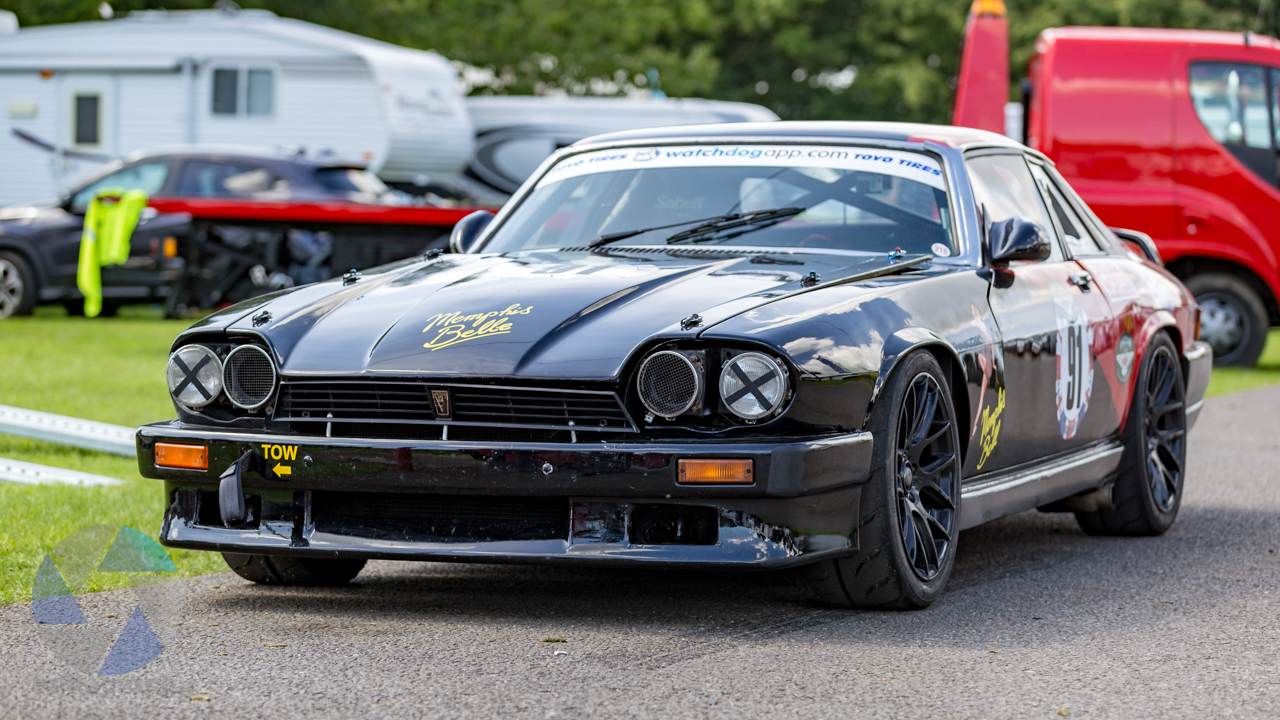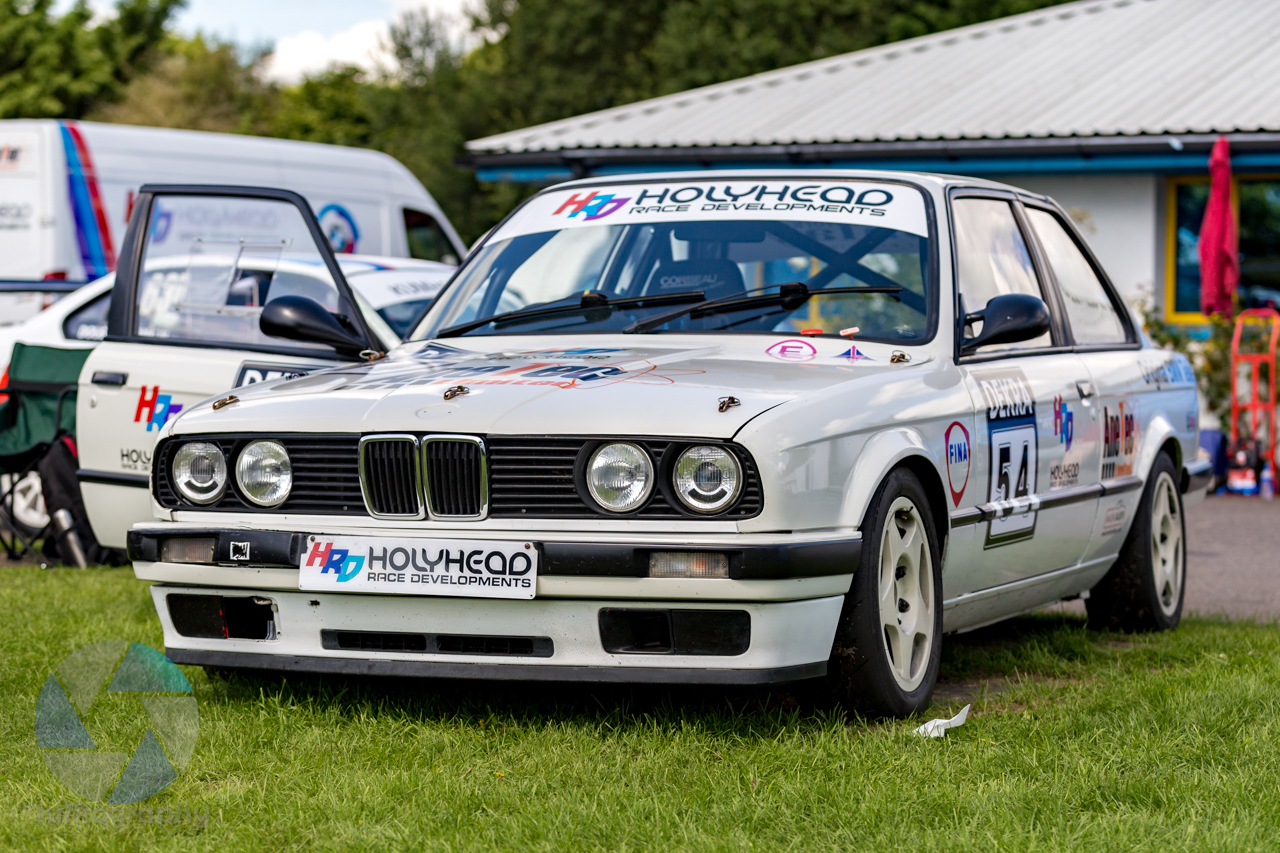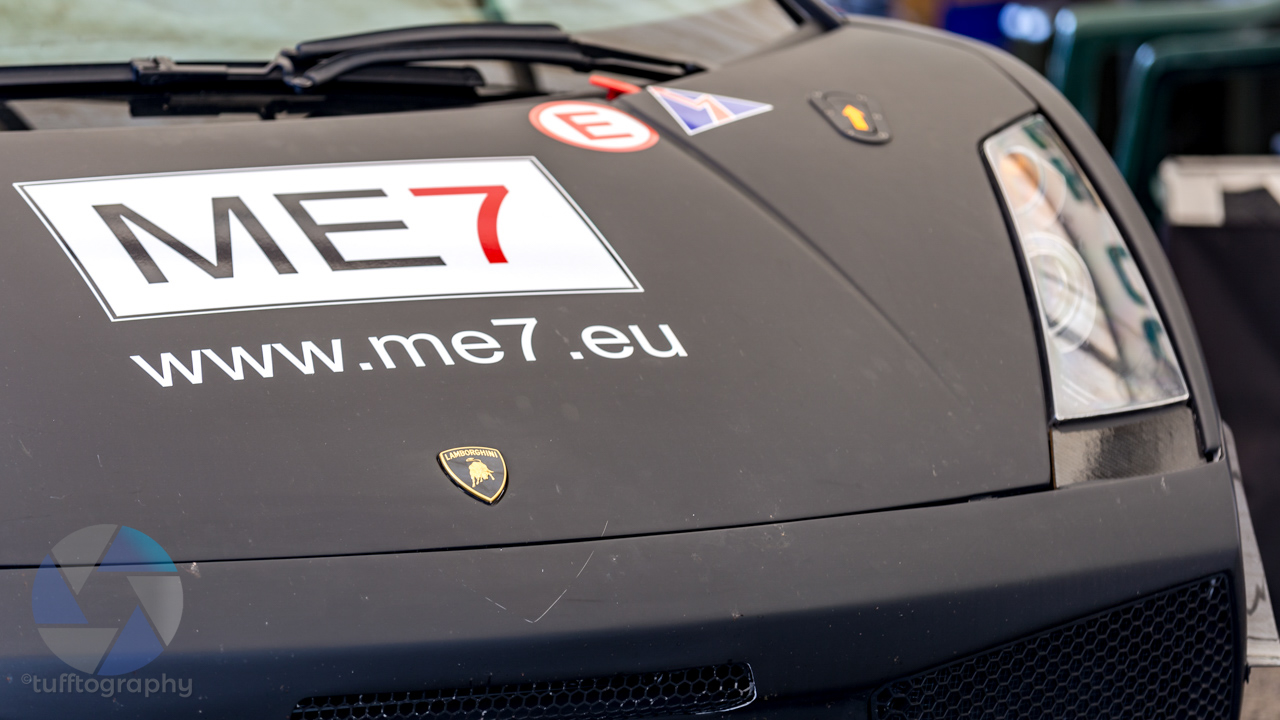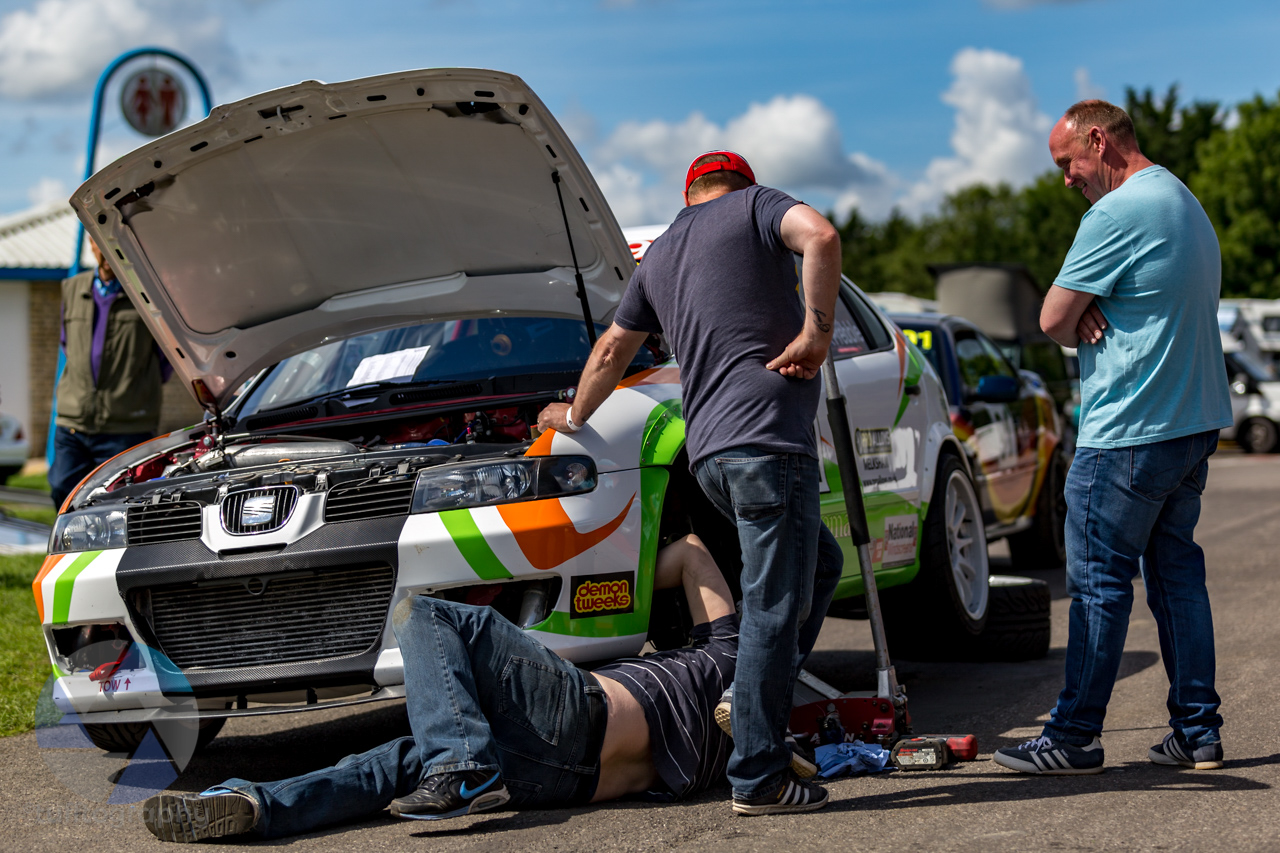 Quite possibly my favourite images of the day…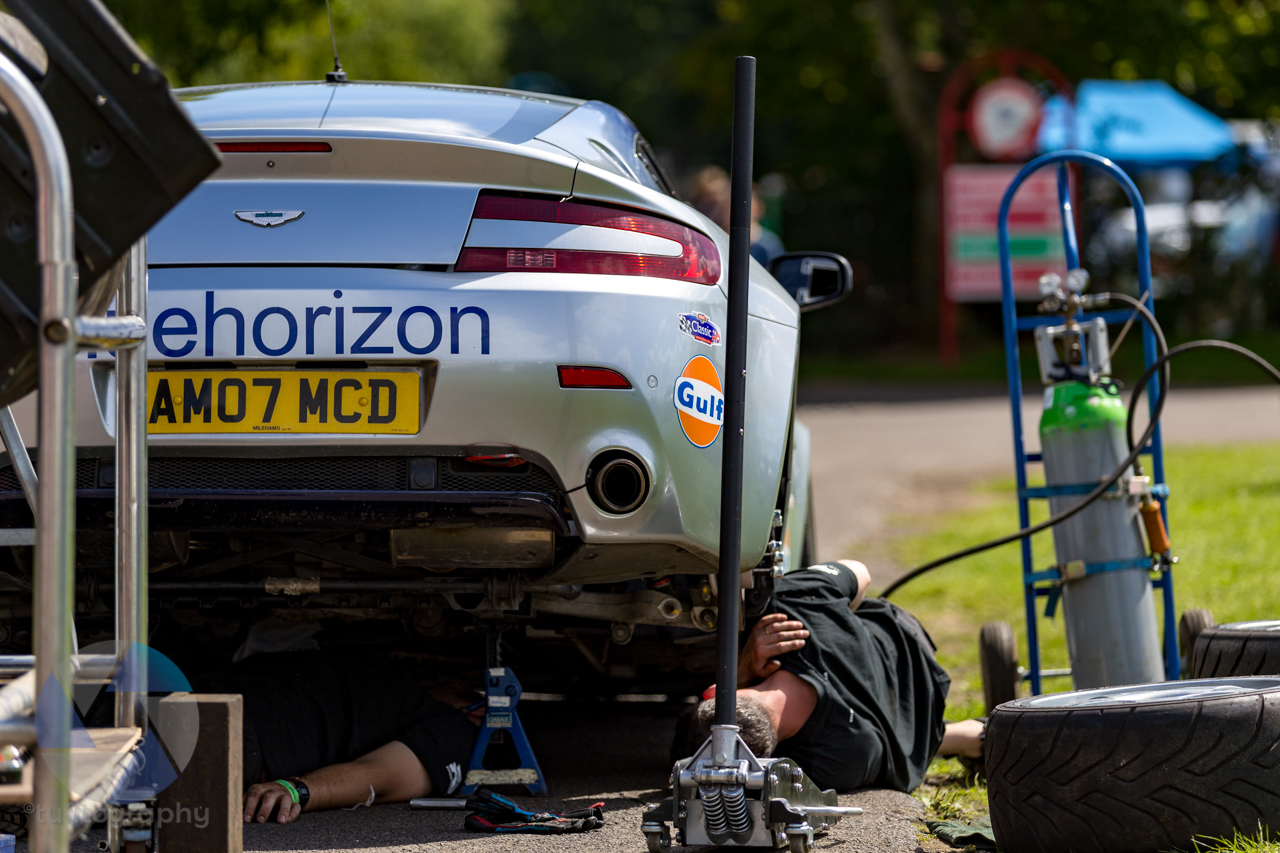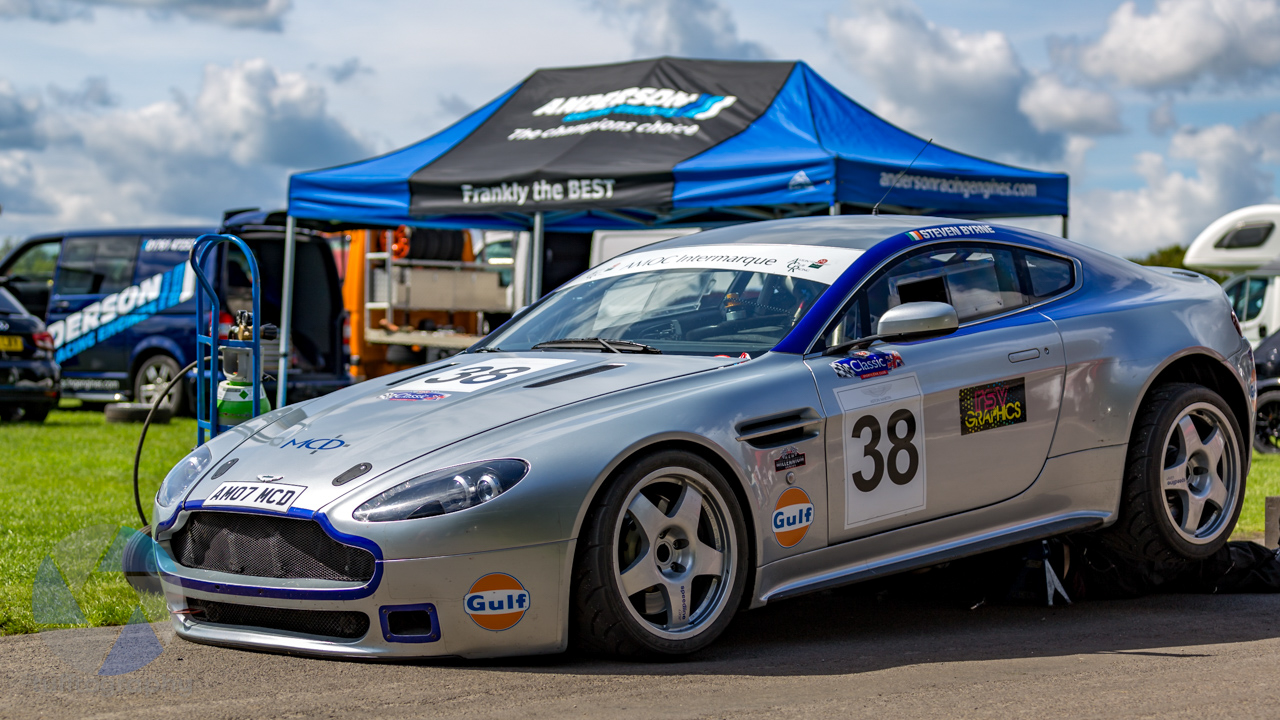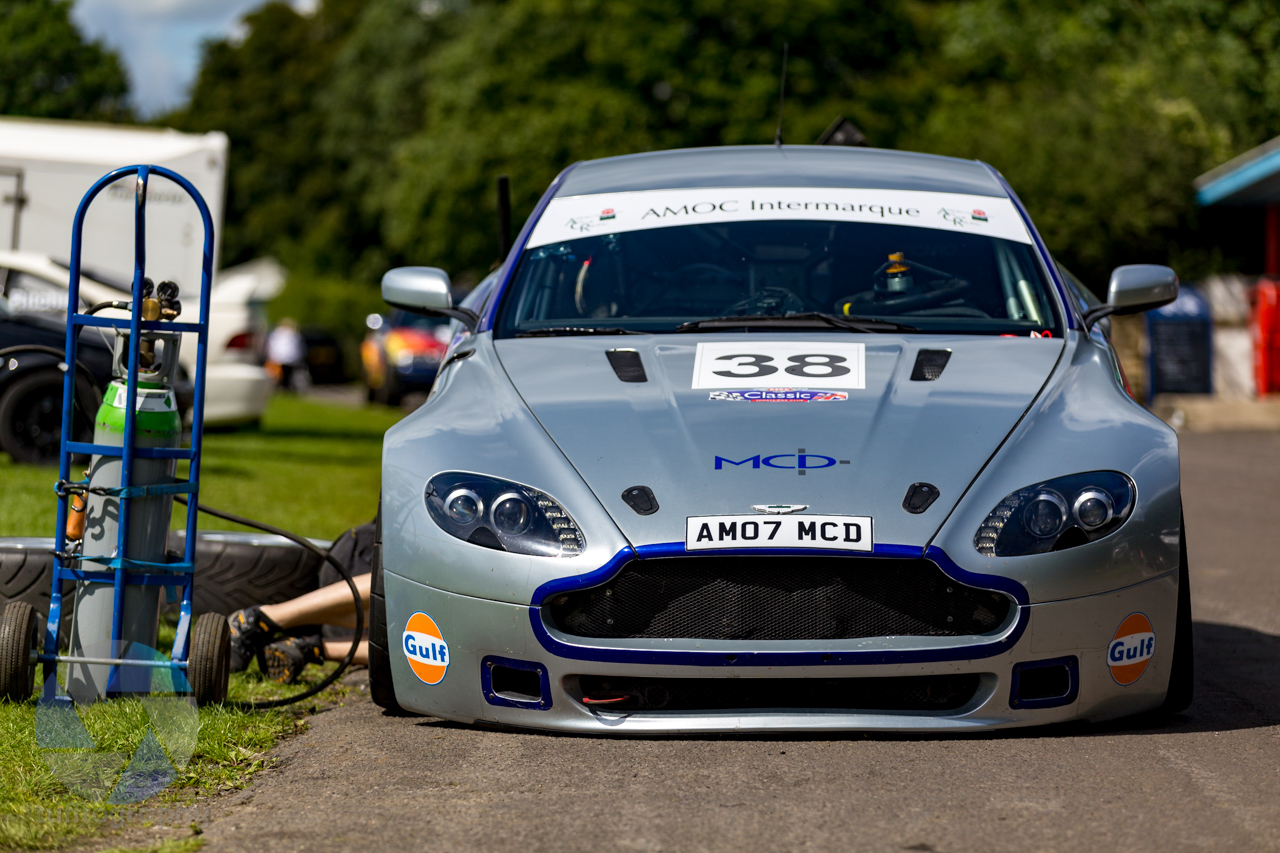 Keepo…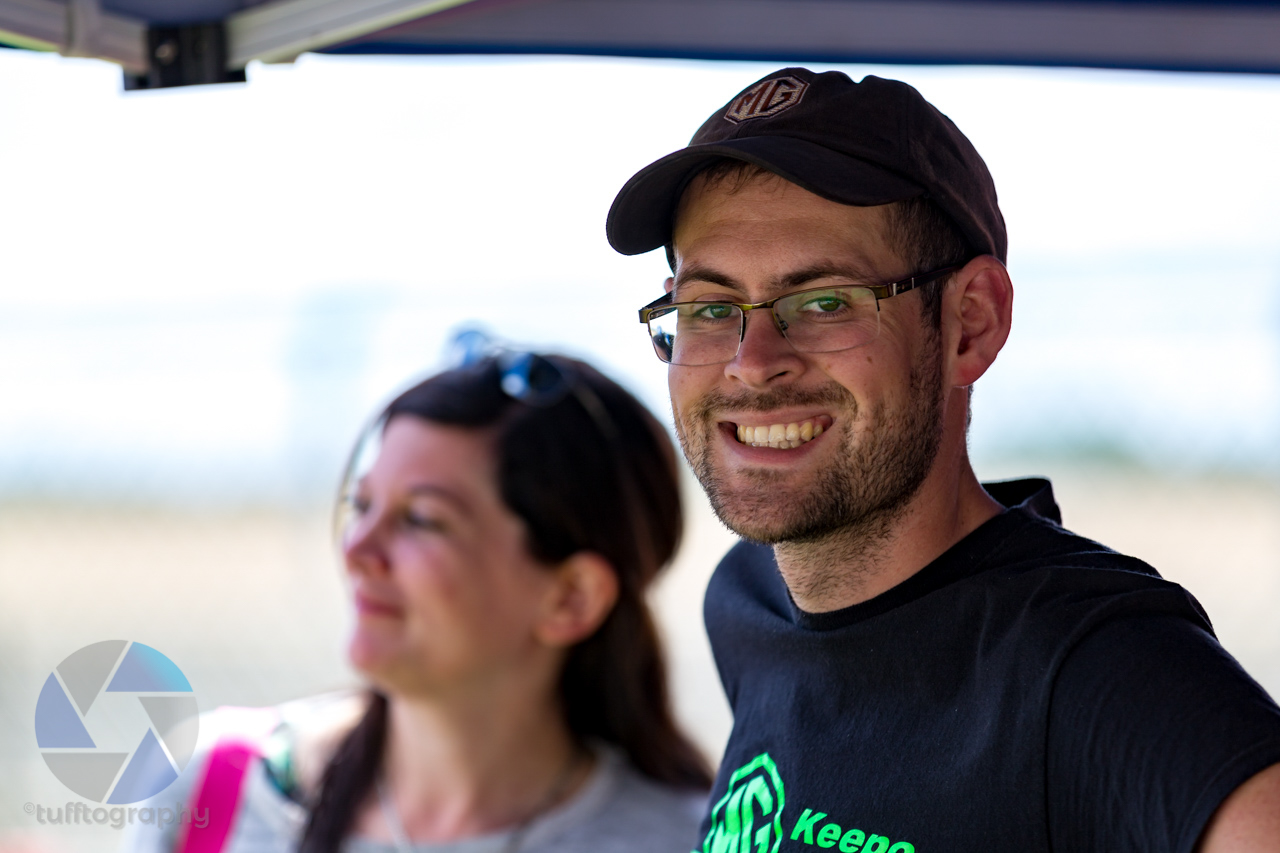 Some teenager…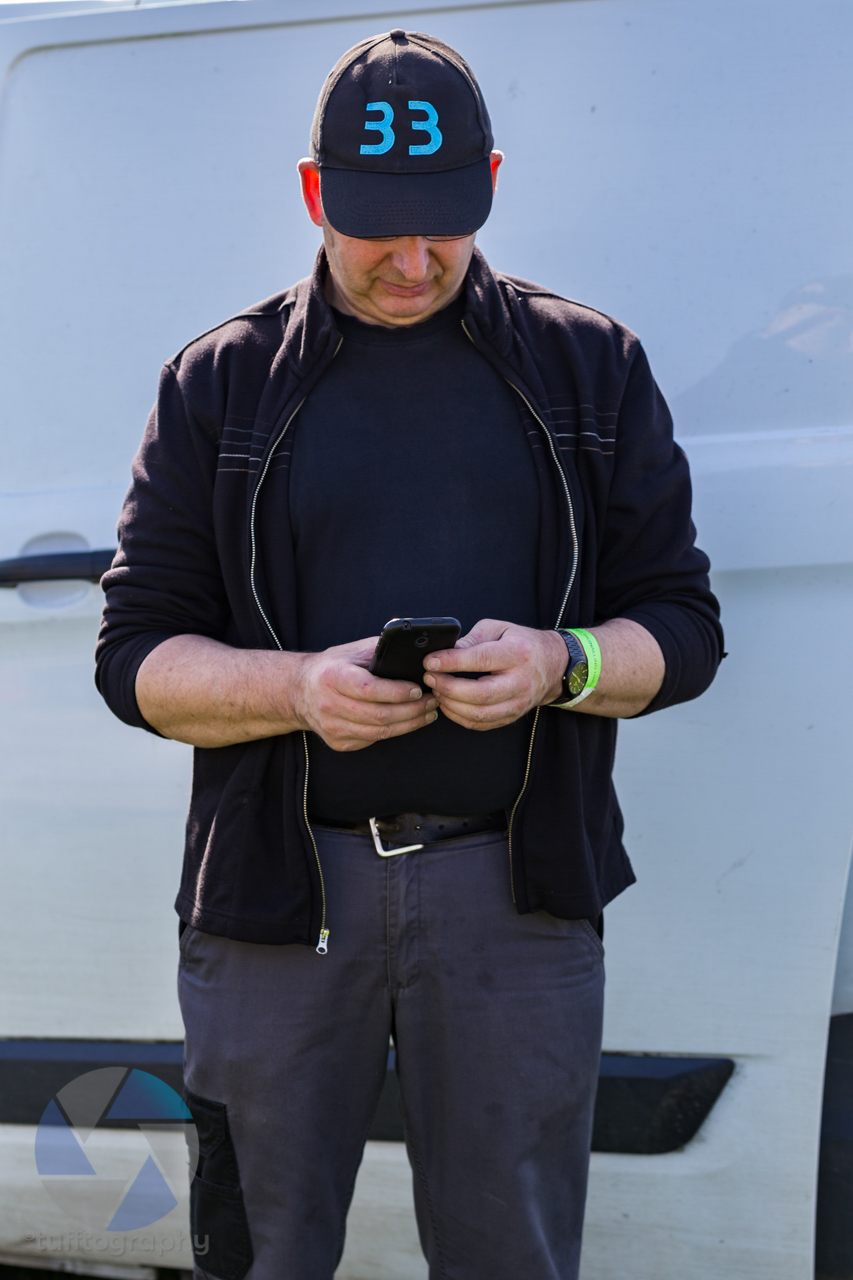 Tony with the teenager who clearly wasn't allowed money for an icecream…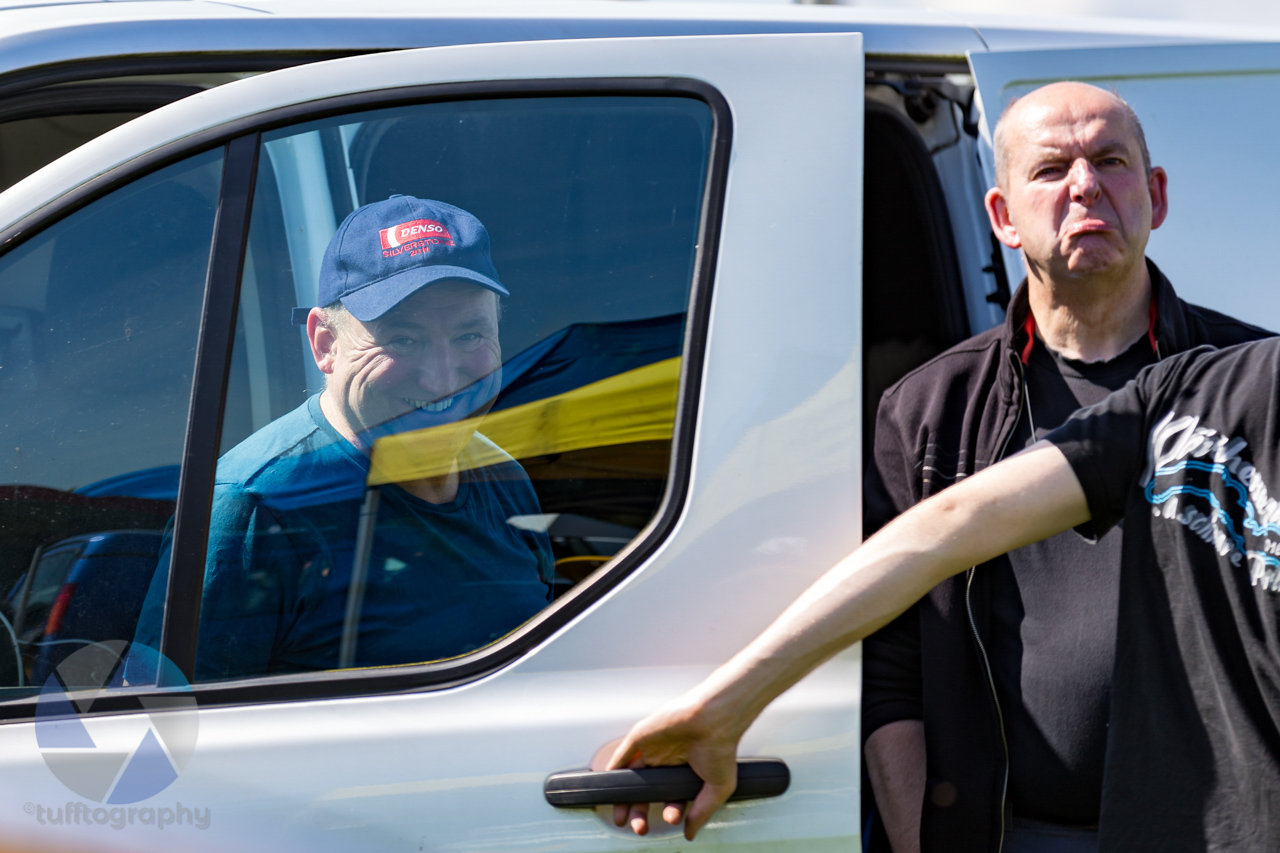 Chivy…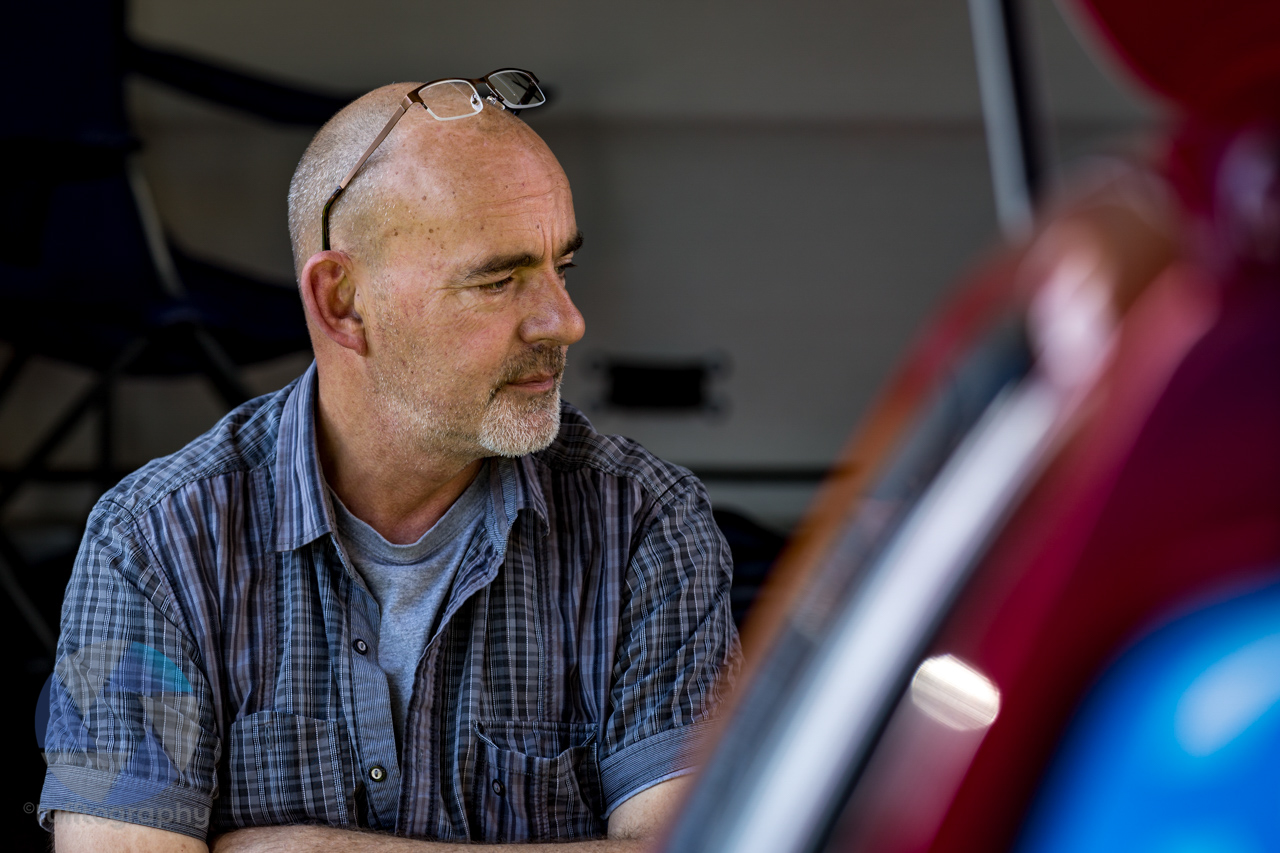 The son of the stroppy teenager who is clearly trying to look like a man with his attempt at a man beard…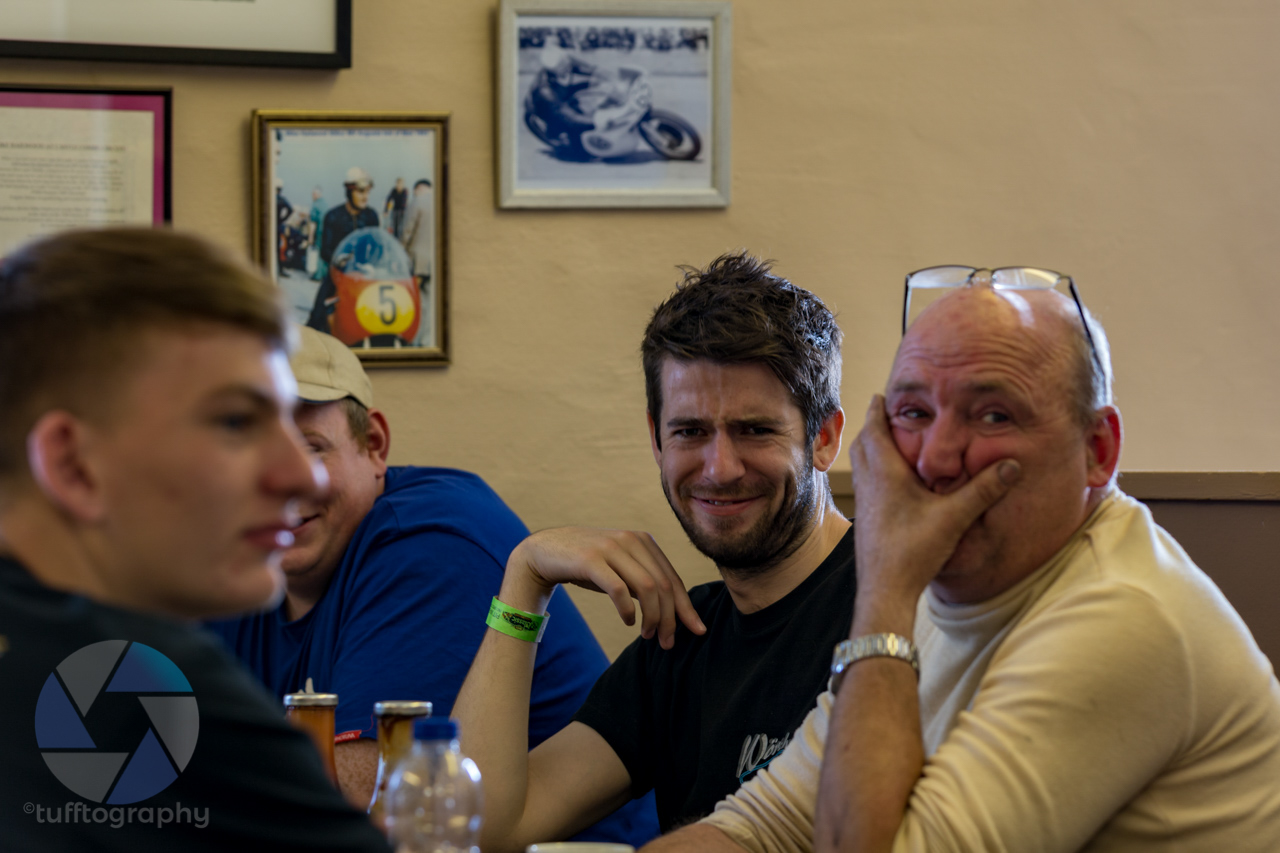 After a walk round the paddock and a bit of breakfast at the Tavern I set off round the track taking pictures at various places as I went round… which wasn't because I was knackered and had to rest for a bit 🙂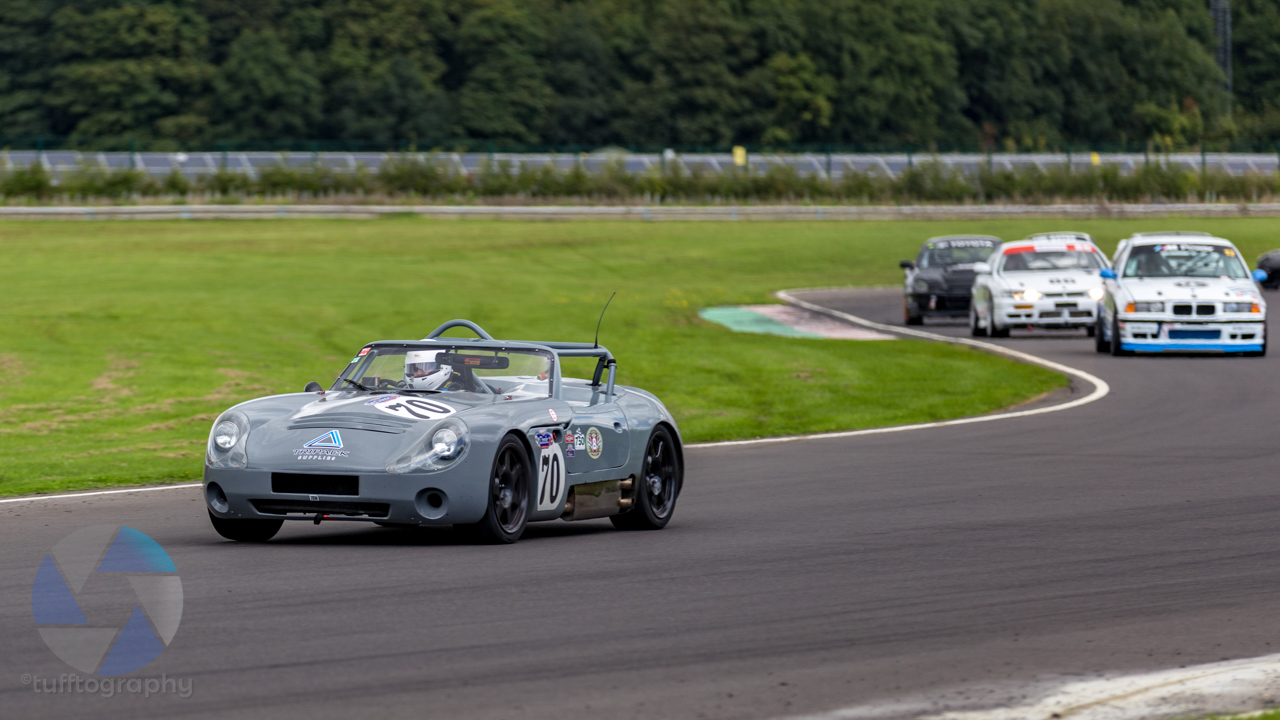 That Porsche again 🙂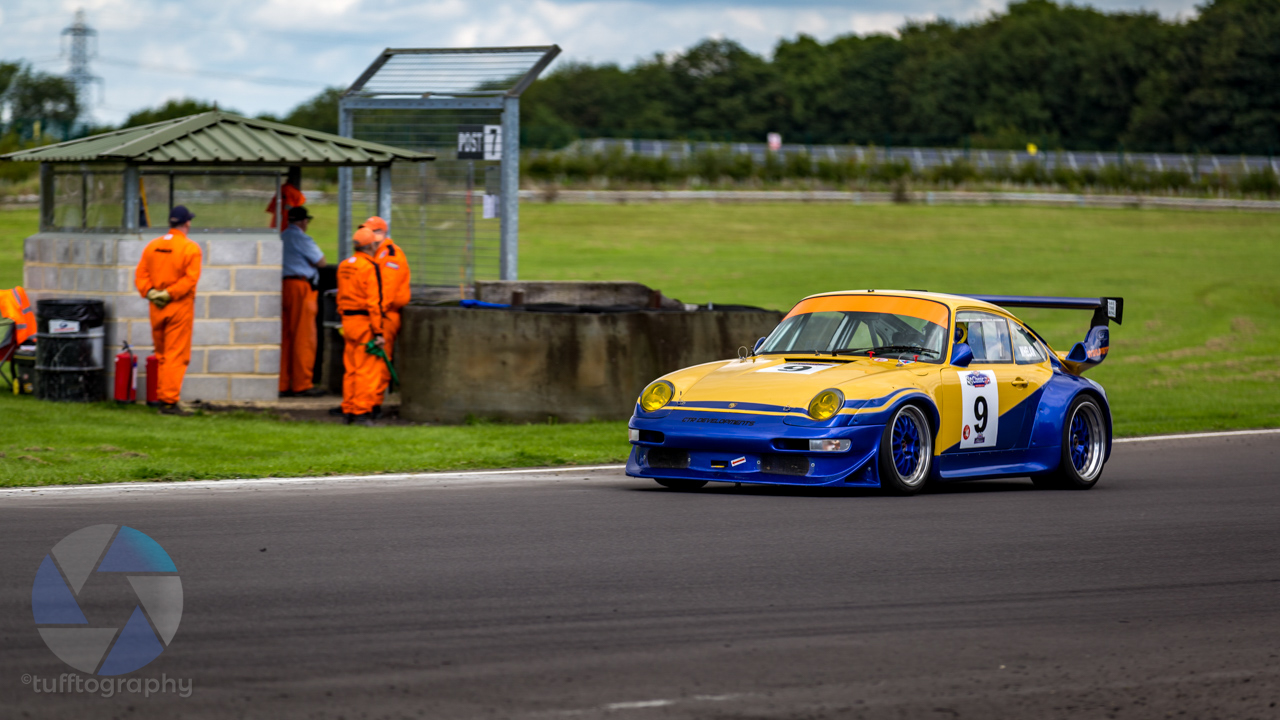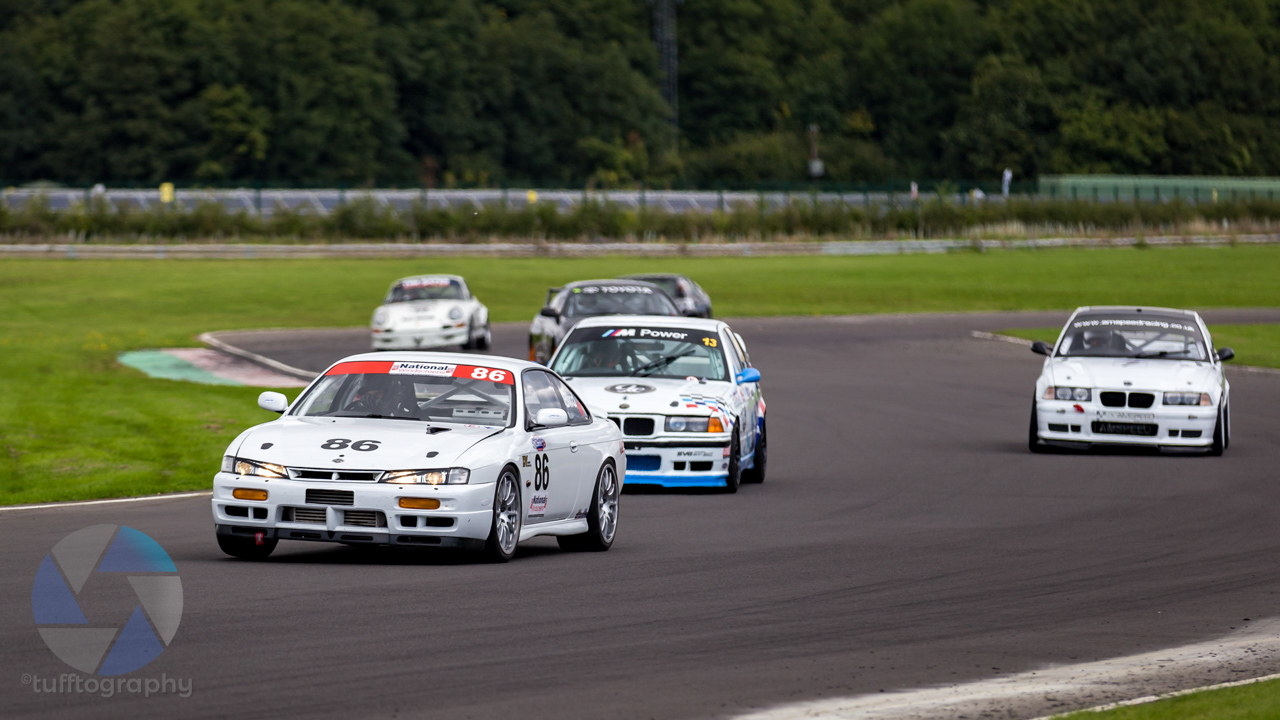 Some RSR…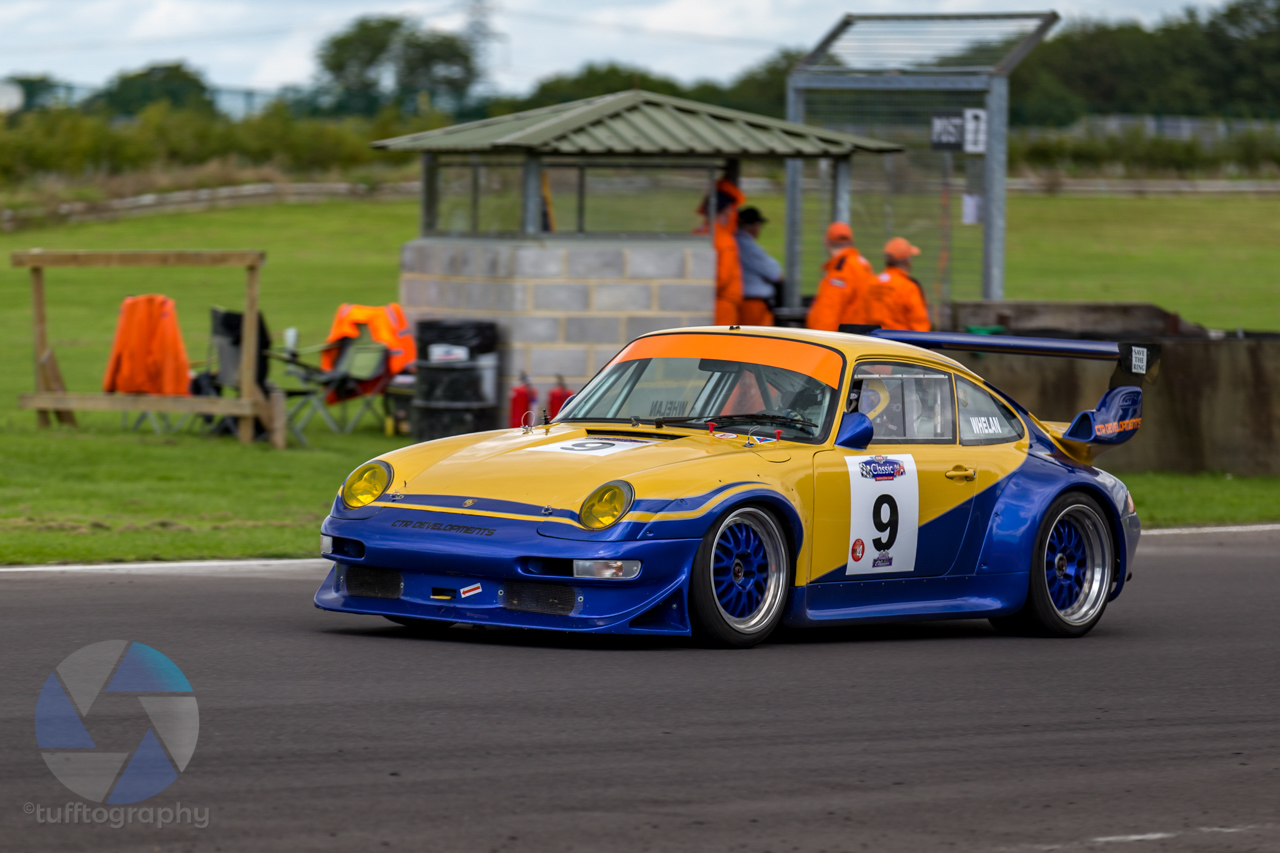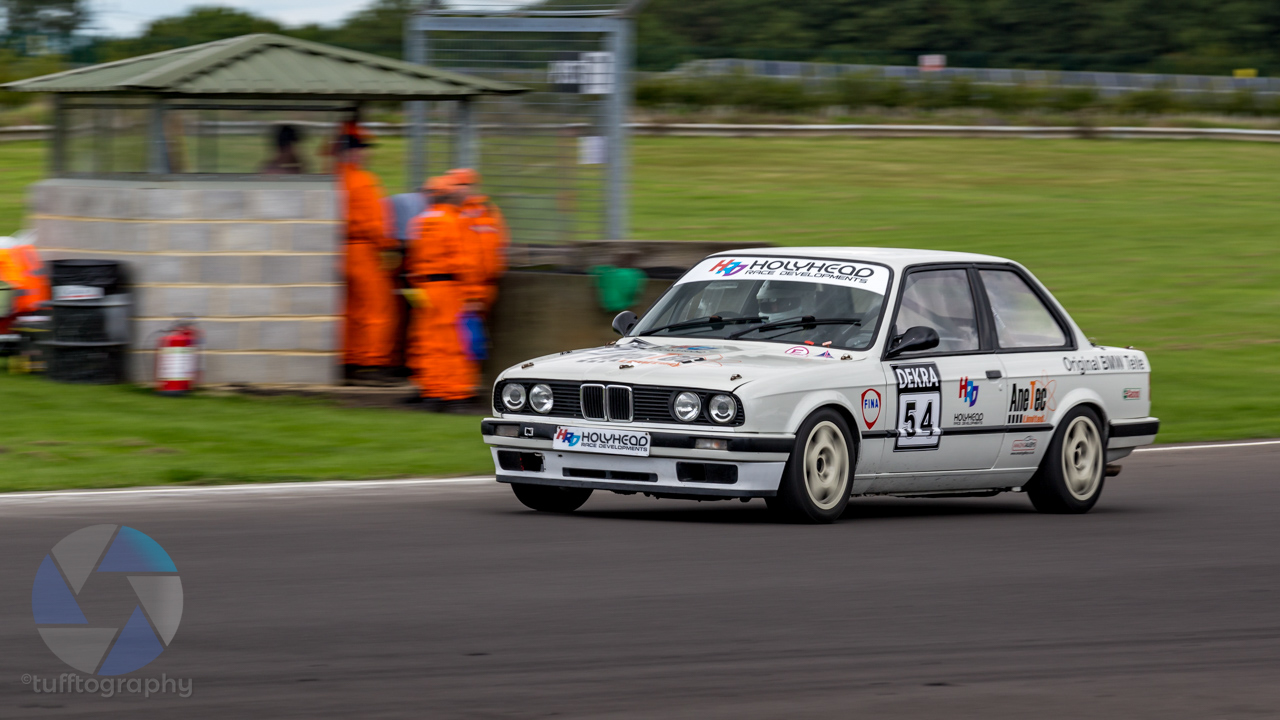 A lovely Lotus Esprit 😀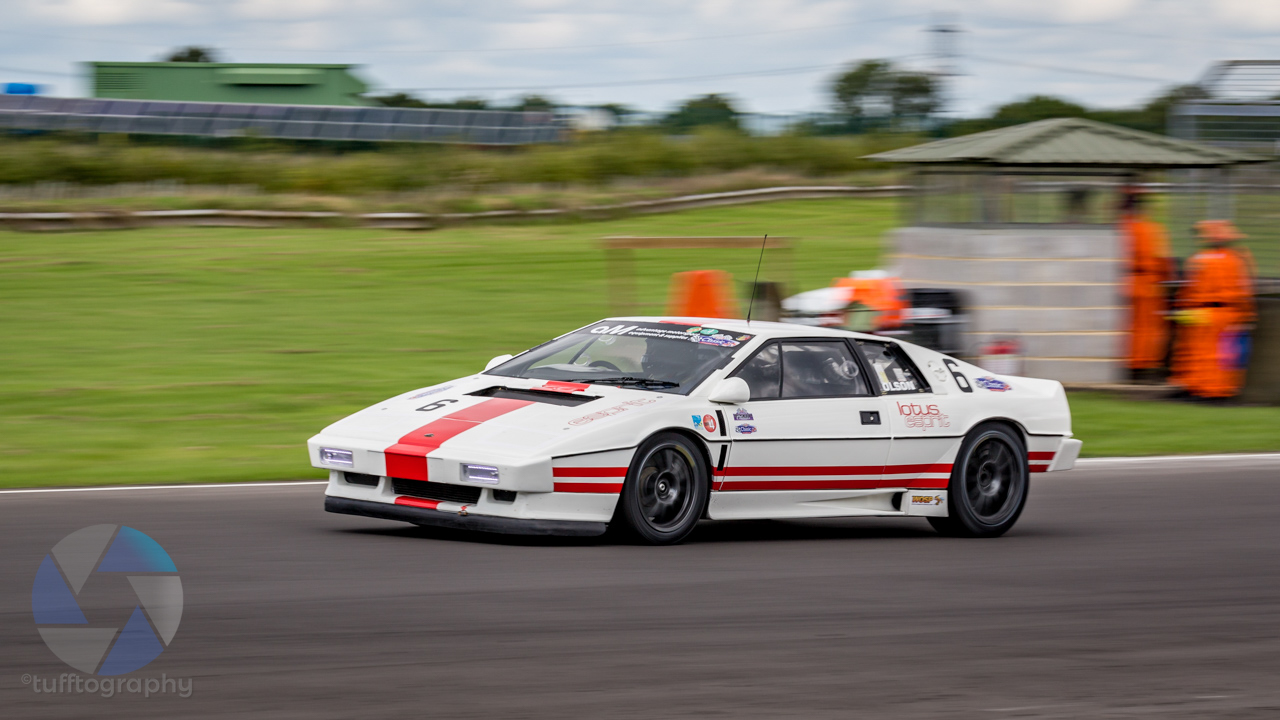 Last one of this Porsche!!!…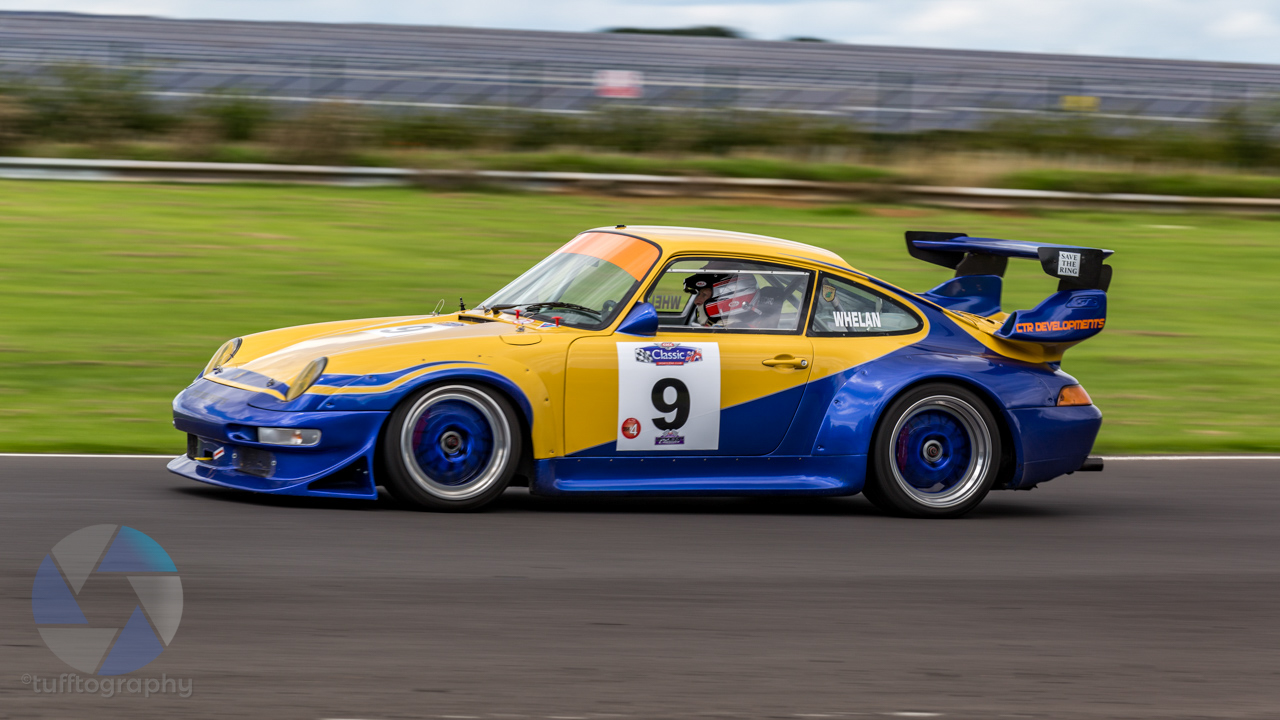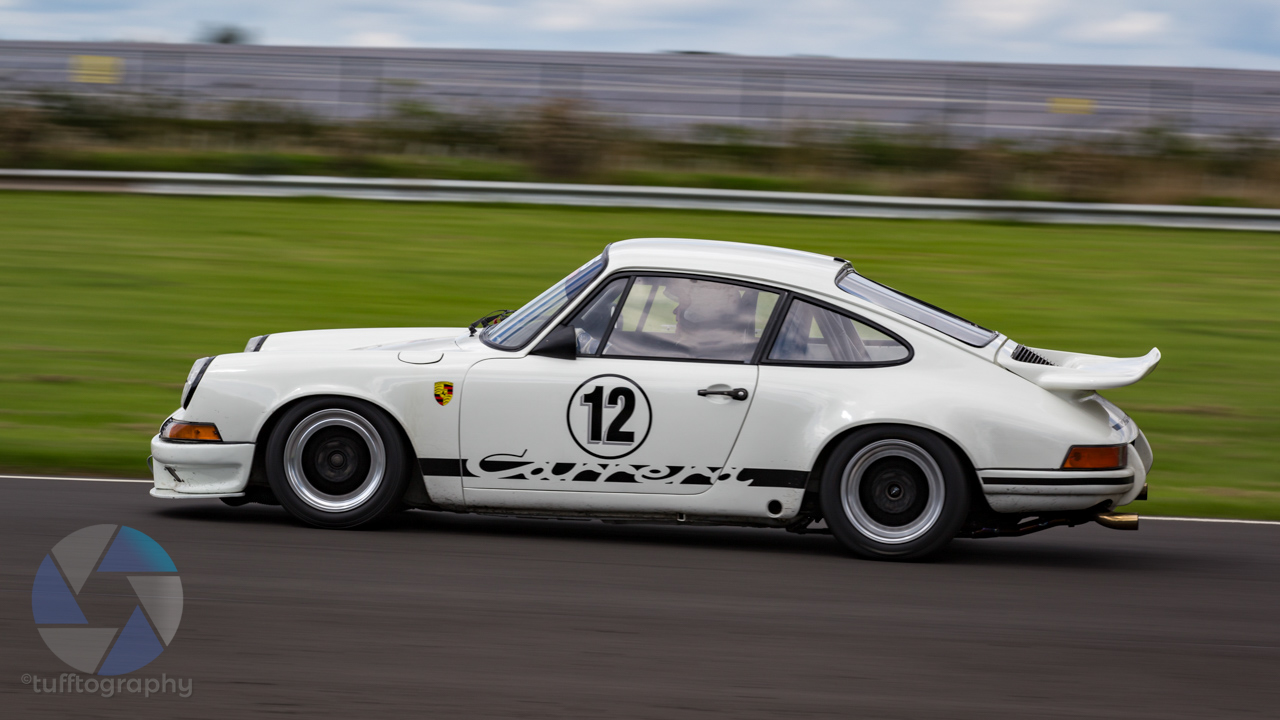 …ok… just one more but I reeeealy like this shot (and the porker was quite nice too 😀 )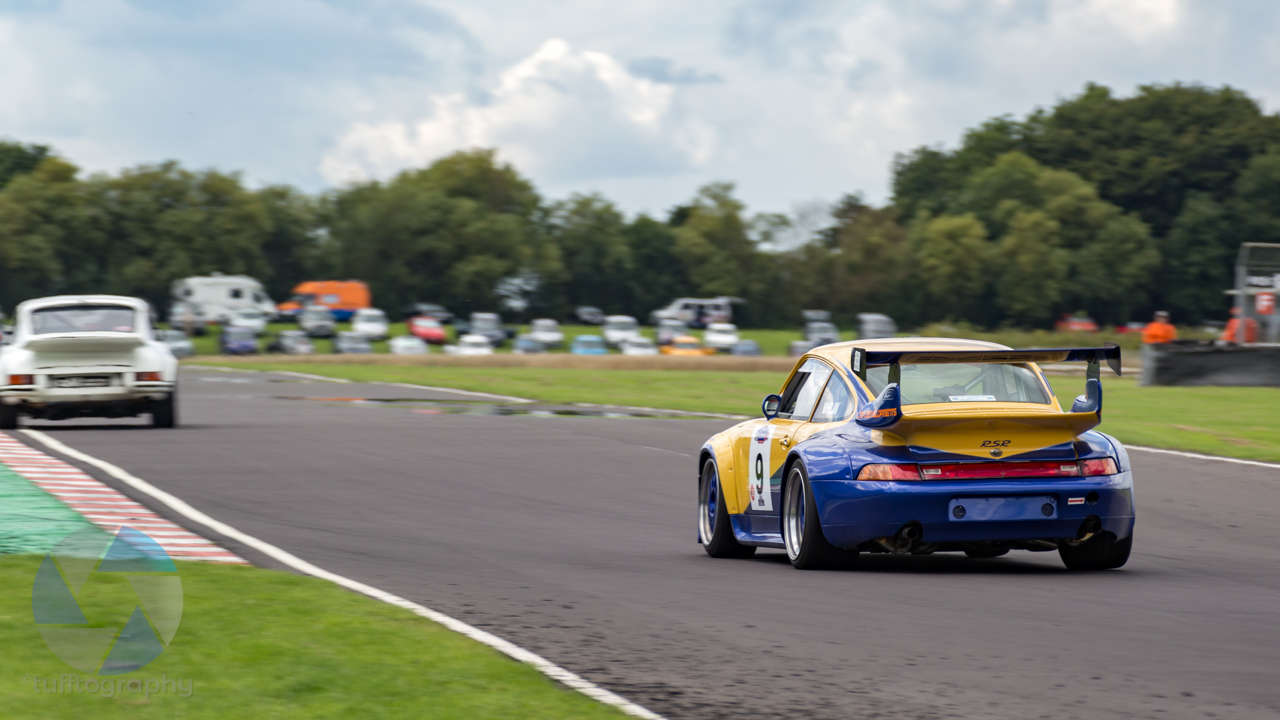 GT's and Saloons this time shot from Bobbies…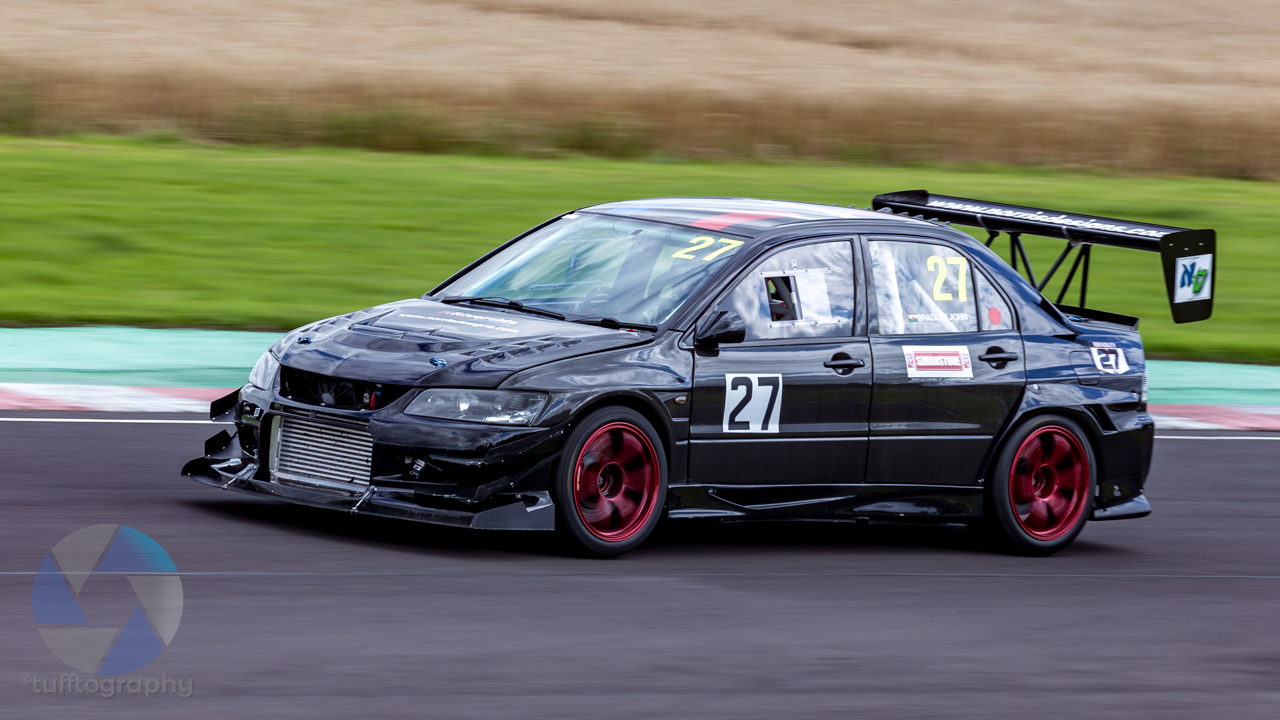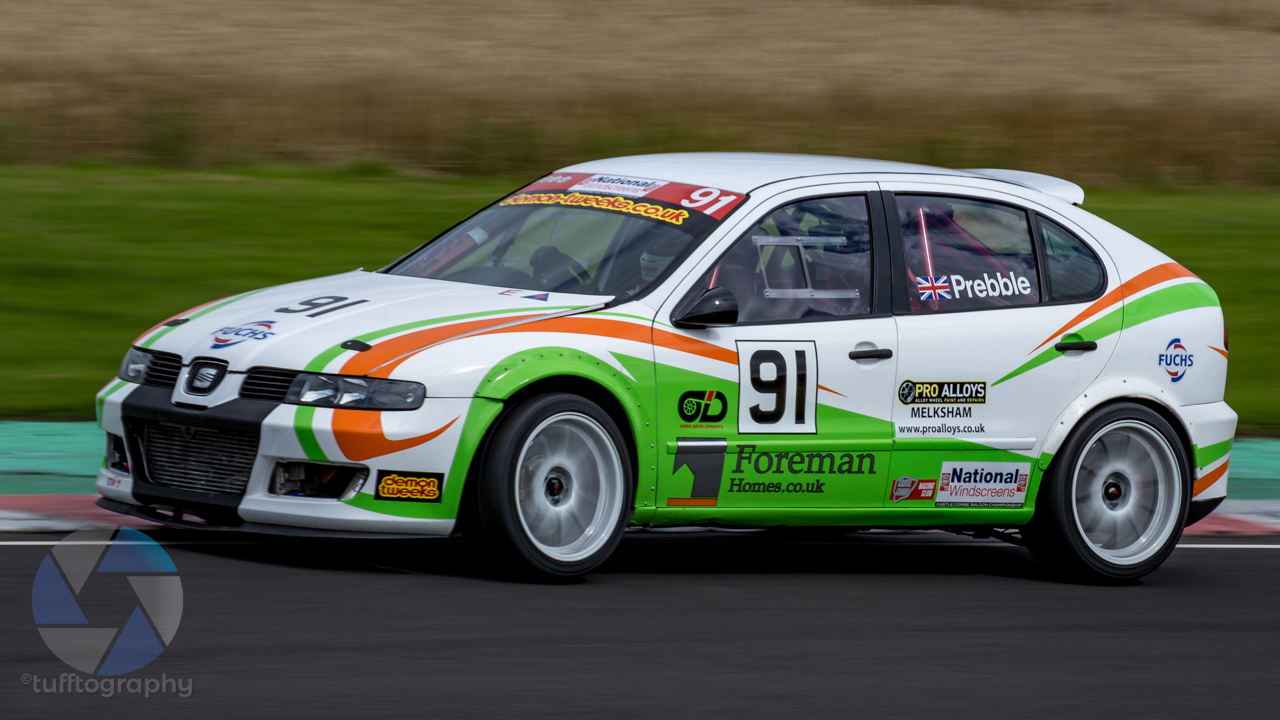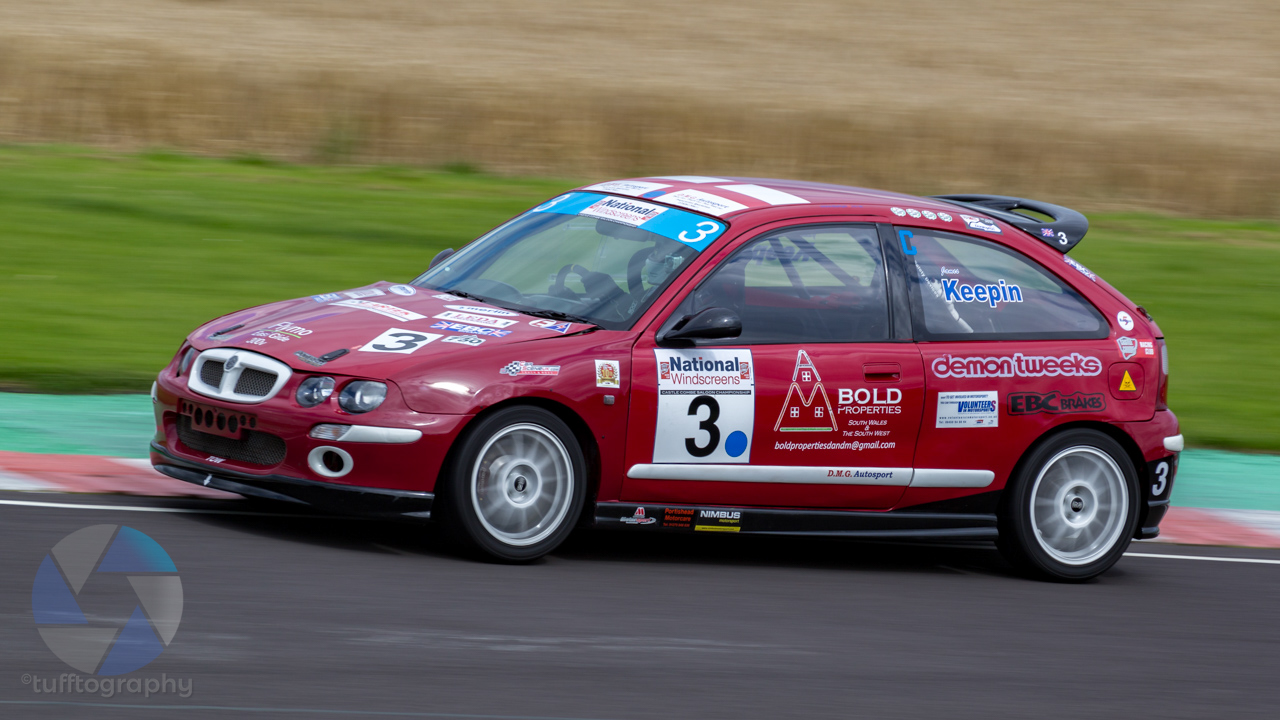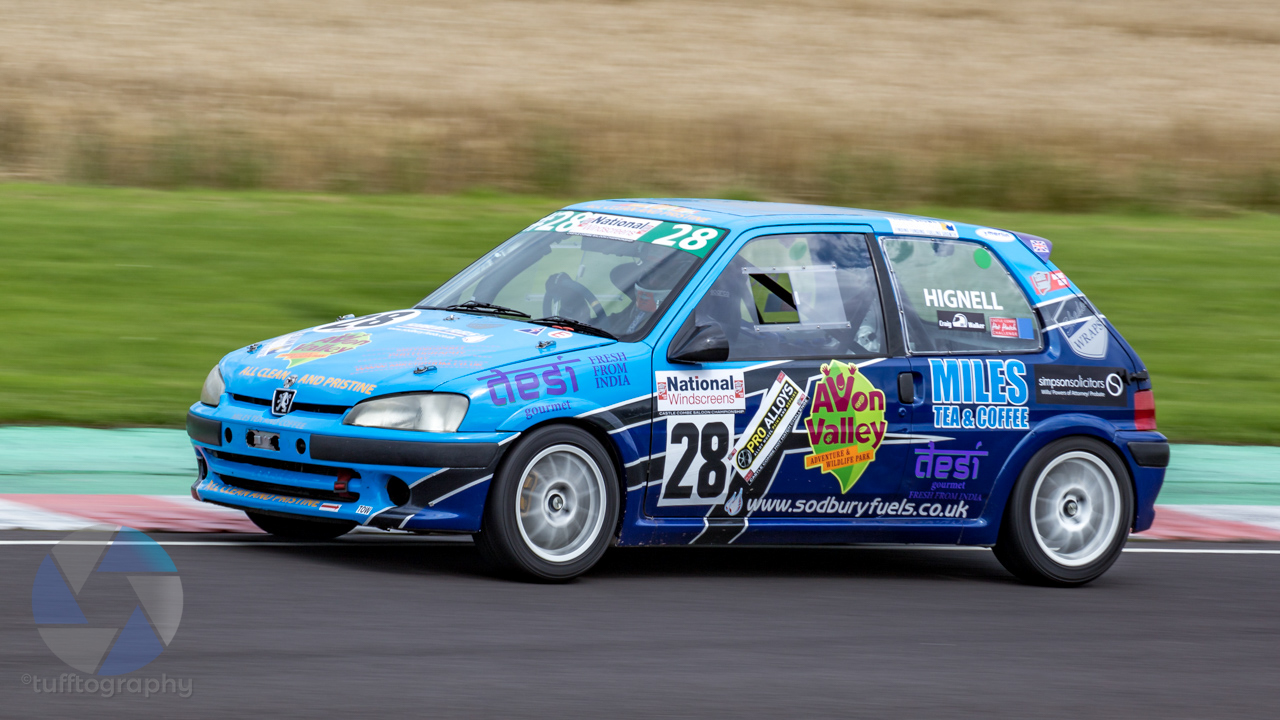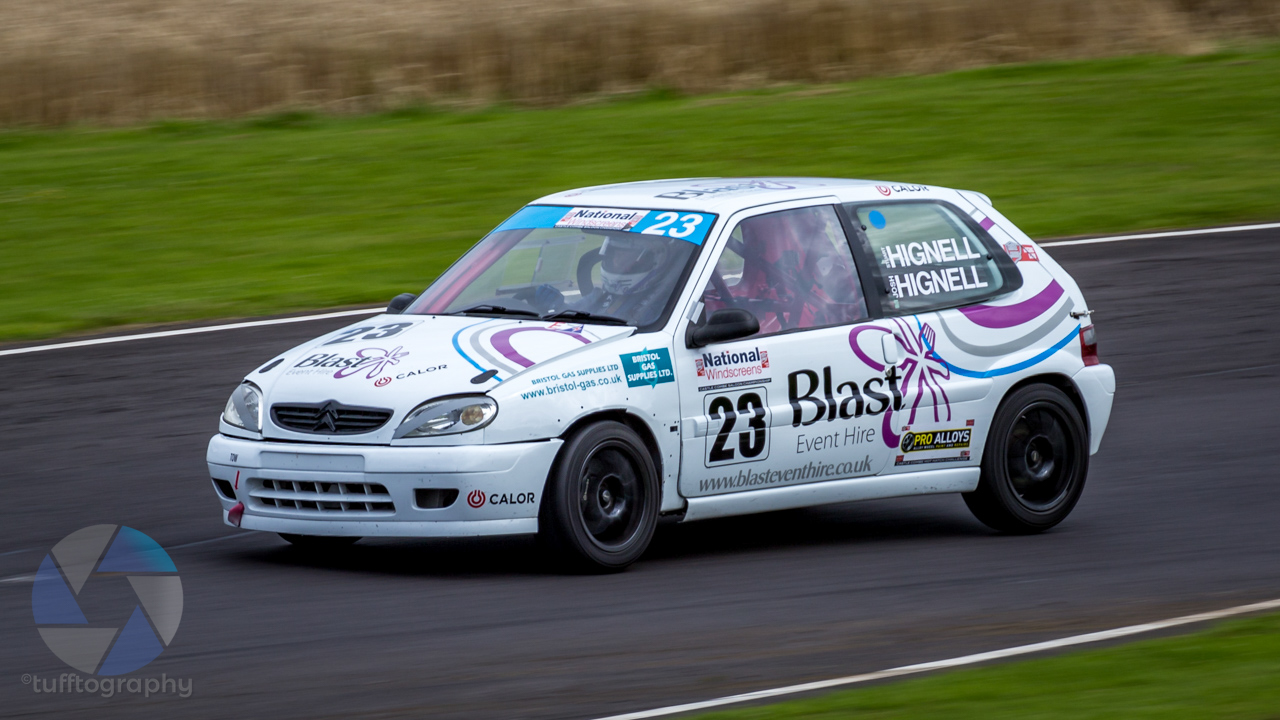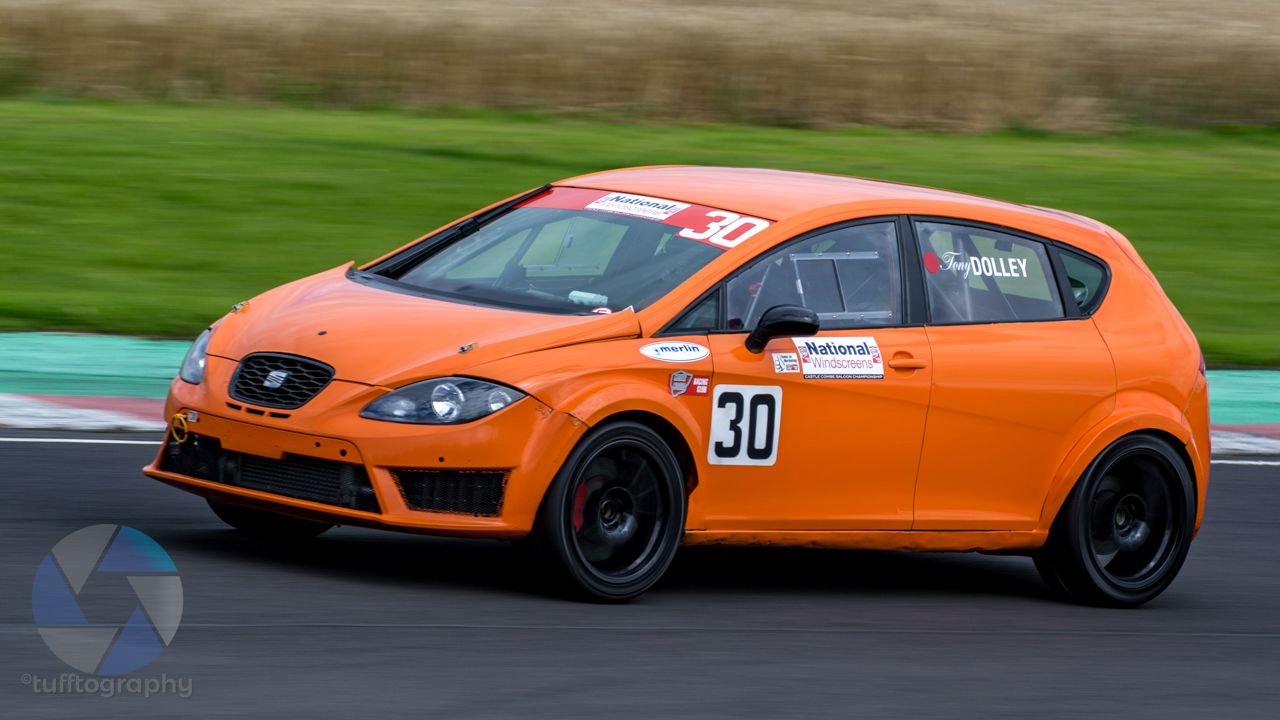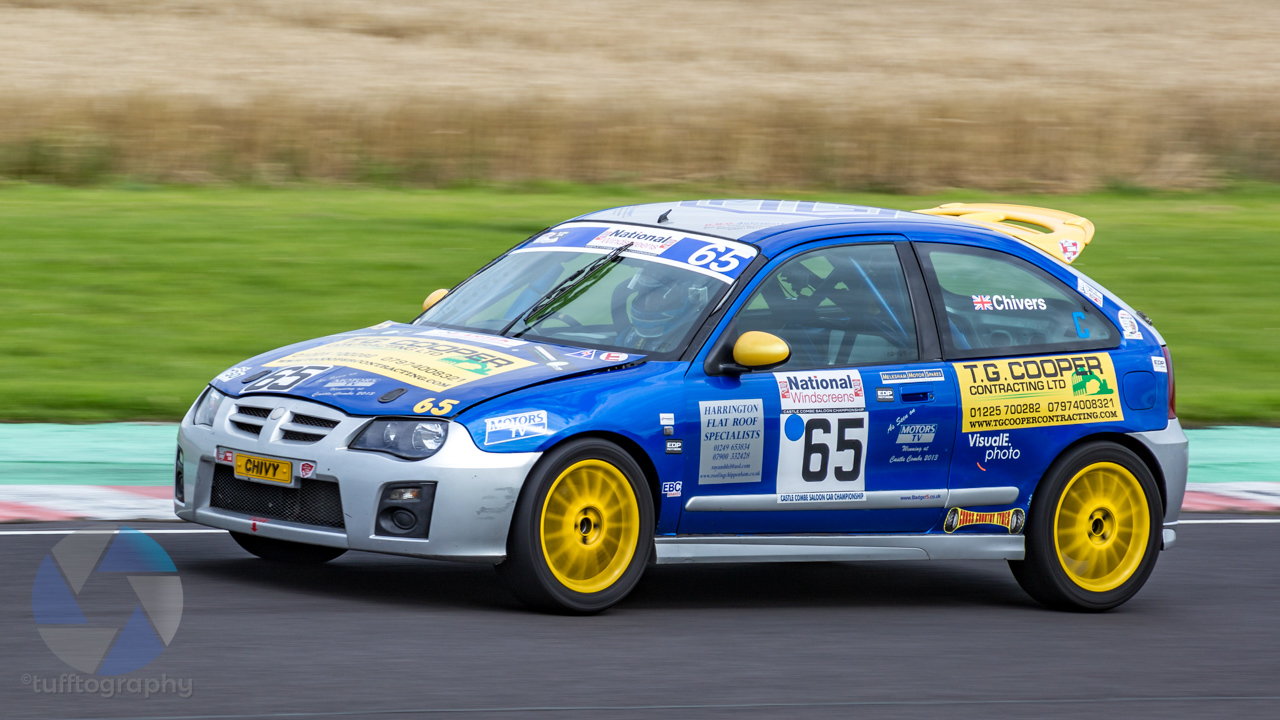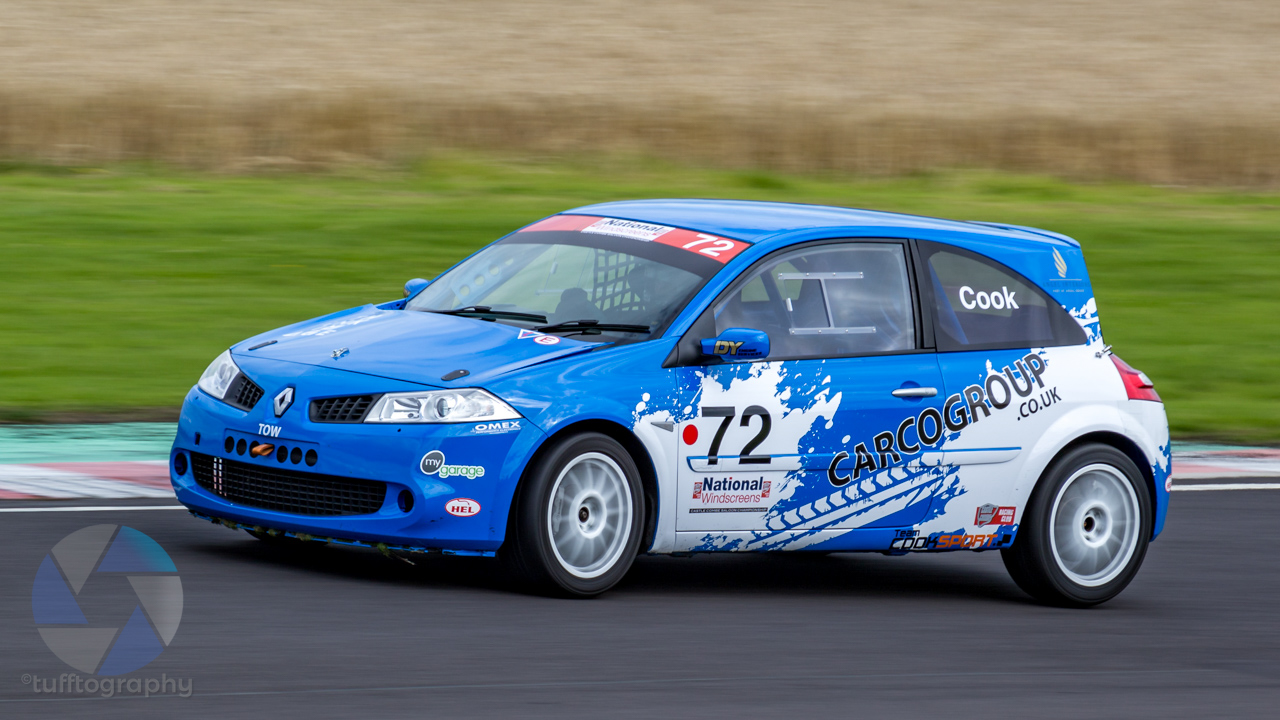 Bit of a crash at Avon Rise so super Dave got a chance to flash his blues and race round in the medical car…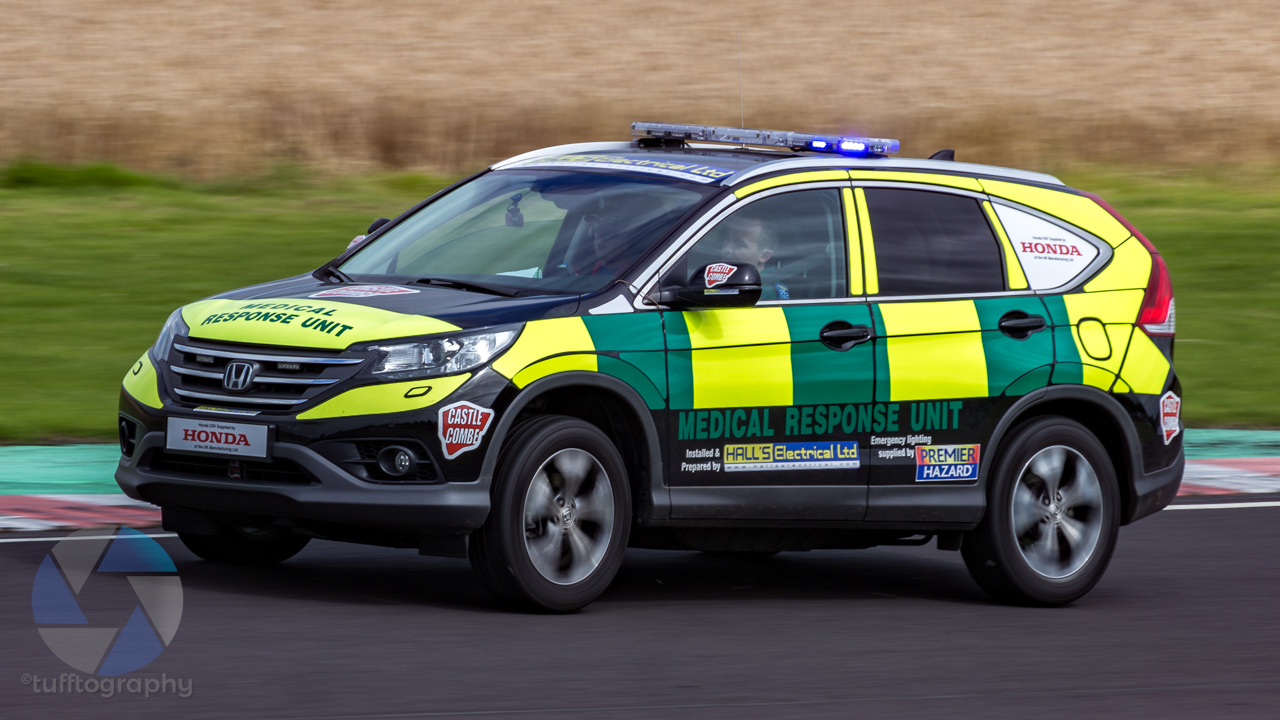 Thankfully nobody was hurt so wandered back to the paddock and grabbed a couple of final shots…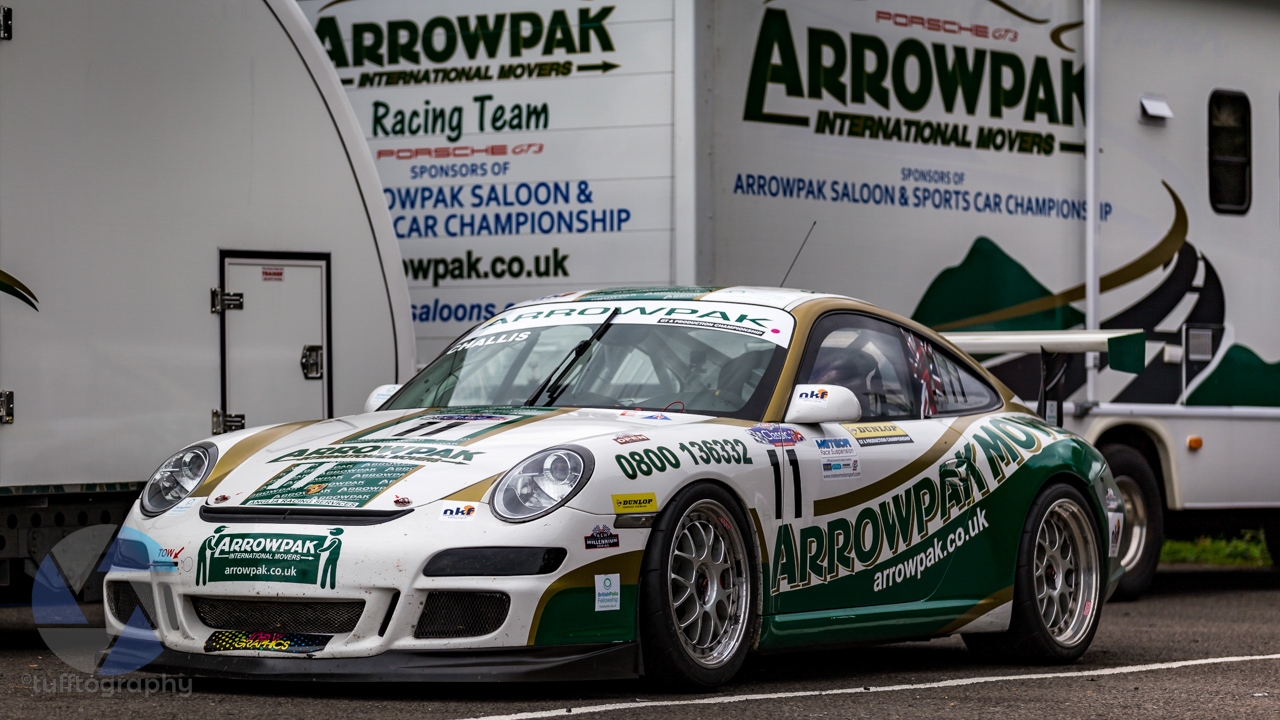 And possibly one of the only Ferrari's I would actually consider owning… (would obvs have to grow a mahoosive moustache if I did)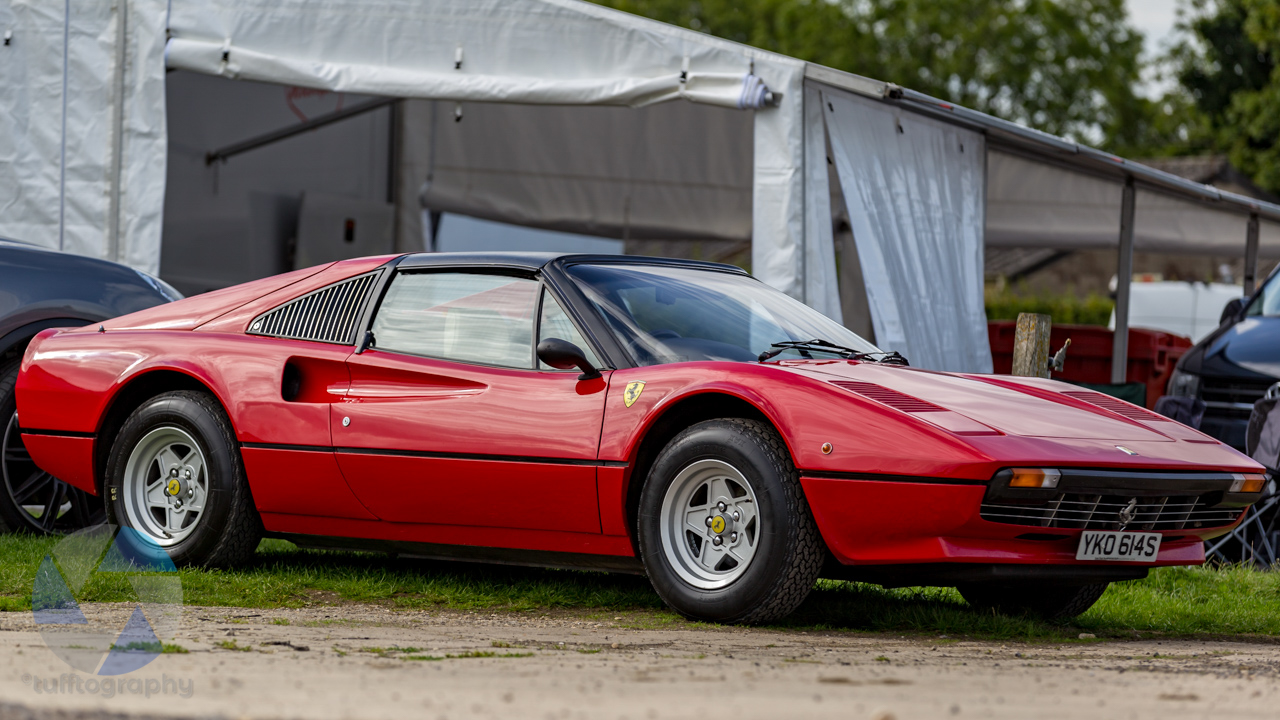 All in all a great day… came home rather achy, very tired and sporting a nice shade of red! 🙂
The day was a bit of a try out for my photography… I used lens combos I had not tried before and was the first time I used a Black Rapid harness over the normal neck straps… I typically take two camera bodies to Combe… my 50D with the 16-35f4 on it for wide paddock shots and the 6D with the 100-400 on it for track and paddock…
I found myself using the 70-200/6D more for the paddock this time and shot in Av at f3.5… its the first time I have used this lens for anything more than the 'odd shot' despite it being permanently on my 6D… I absolutely love the subject isolation using a fast lens gives… I wasn't sure if it would do much more over either the 24-105 f4 or 16-35 f4 but the 70-200 f2.8 is much better… possibly due to the affect zoom has on DOF…
On track though its a different story… Combe is quite a close track for spectators… checking the my previous shots I felt 200mm on a full frame body 'should' be ok but took my Kenko 1.4x teleconverter as well just in case…
Positioned at the exit of the Esses it had enough reach for panning past my position but some of the shots I took of cars exiting the chicane needed a fair bit of cropping to get a decent composure…
I tried the 1.4x TC on too… was a little concerned about its affect on image quality but unless you are a pixel peeper I was very pleased with the results…
On round to Bobbies and panning was much easier due to the slower exit speeds out after the first part of the chicane but still found I had to crop the pics quite a bit.
The Black Rapid hybrid strap was impeccable… didn't suffer from the normal neck ache of hanging two heavy DSLR's round my neck… I also had a medium back pack but just had my pepsi max and little fold up chair in it so that wasn't heavy..
I used the AE-1 at the Esses exit spot as this was close enough to get a decent frame filling shot… I used it in Tv mode so 1/200th and set the lens to 'A' so the camera will work out the aperture…
Pre-focused as best I could and started taking shots… boy that was hard work!!… the focus and zoom is a twisty push pull affair… its also very loose so I have no idea if if went out of focus at all and remembering to wind the film wasn't intuitive at first lol..
Will be sending the film off tomorrow and will post up the results (good or bad) when I get the scans back.
Next time I'll take both the 70-200 and the 100-400 and will try the Nikon next time… that has AF and a motor drive so maybe a little less stressful lol… I will have to do a lens swap but its something that will need to be done 🙂
<tuffty/>