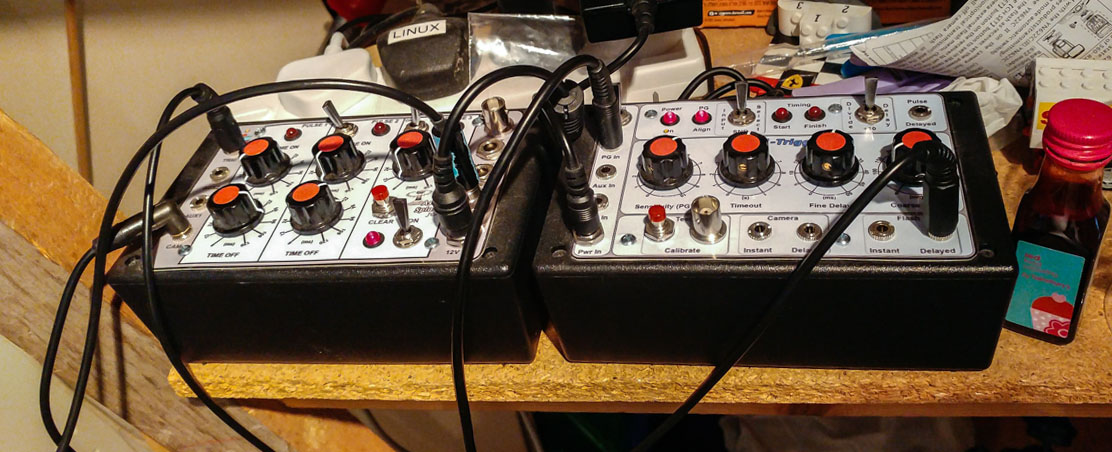 After what seems like an age I managed to grab a much needed week off work… originally I was planning to take a week off during the new moon period and hope for a clear night to have a crack at some deep sky object astrophotography… primarily the Andromeda Galaxy as it should be a relatively DSO to capture for a n00b..
But.. as is the way of things it didn't work out… just as well as the weather wasn't much use anyway… so decided to spend a bit of time with the drip rig and try and get to grips with it..
My drip rig has been evolving since I first put it together… one issue I have is space… well the lack of it… I had to make the rig fit in a tight area in my office and be able to be disassembled easily and packed away as required…
Another issue is lighting… due to the lack of space it makes it tricky to position the flashes… lighting the drips needs a degree of flexibility and much like studio lighting there are a few ways you can do it which will give various different looks to the end result.
I had already done a few series of images using just water but also wanted to play with thickening the water… the information on these mix ratios seems to be top secret… plenty of inference on what to use but not so much on mix ratios and effectiveness…
First job was to mix up some thicker water… the stuff generally used is xanthan gum or guar gum… I bought xanthan… not knowing how much I would need I bought a huge bag… turns out it was enough to last me and several others a life time lol…
After a bit of research I settled on 600ml warm/hot water (to help the gum dissolve) and 1/2 tsp of gum… I did try to stick it in a blender but that made it very thick indeed so I sprinkled it over the top whilst whisking it in… looked a little like this…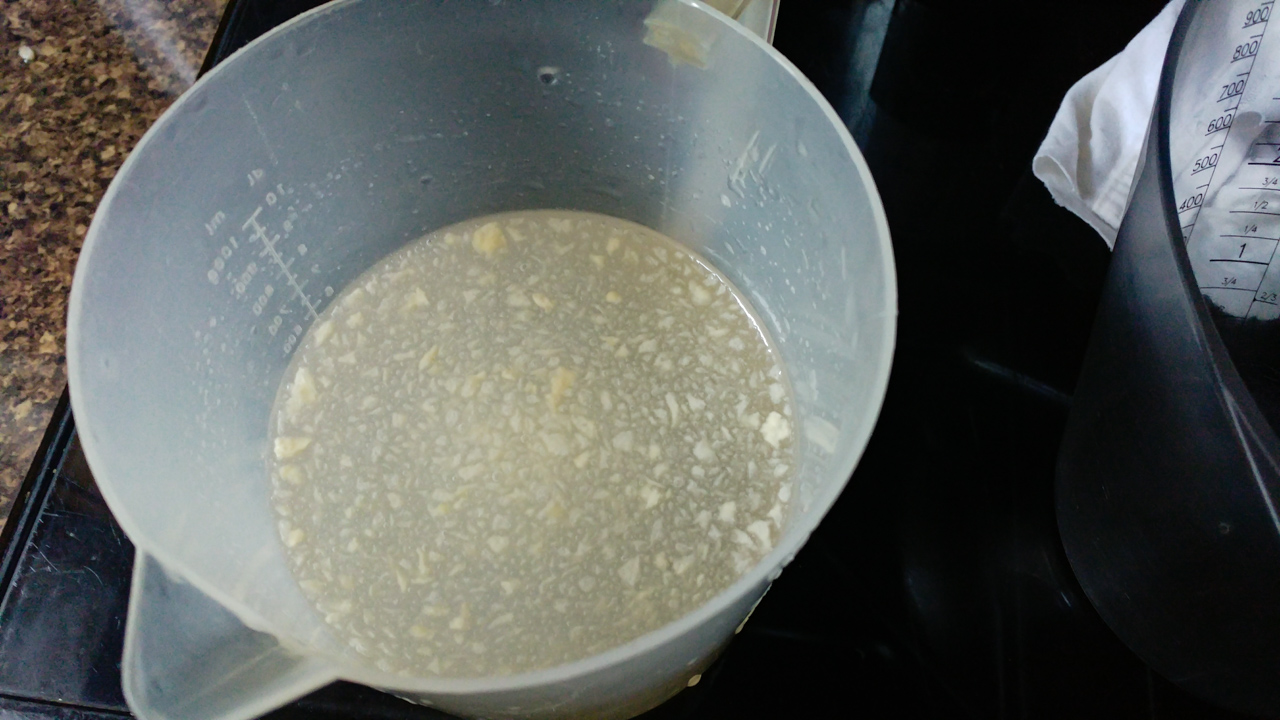 Its not going to fully dissolve so it needs straining… for that I used an old t-shirt…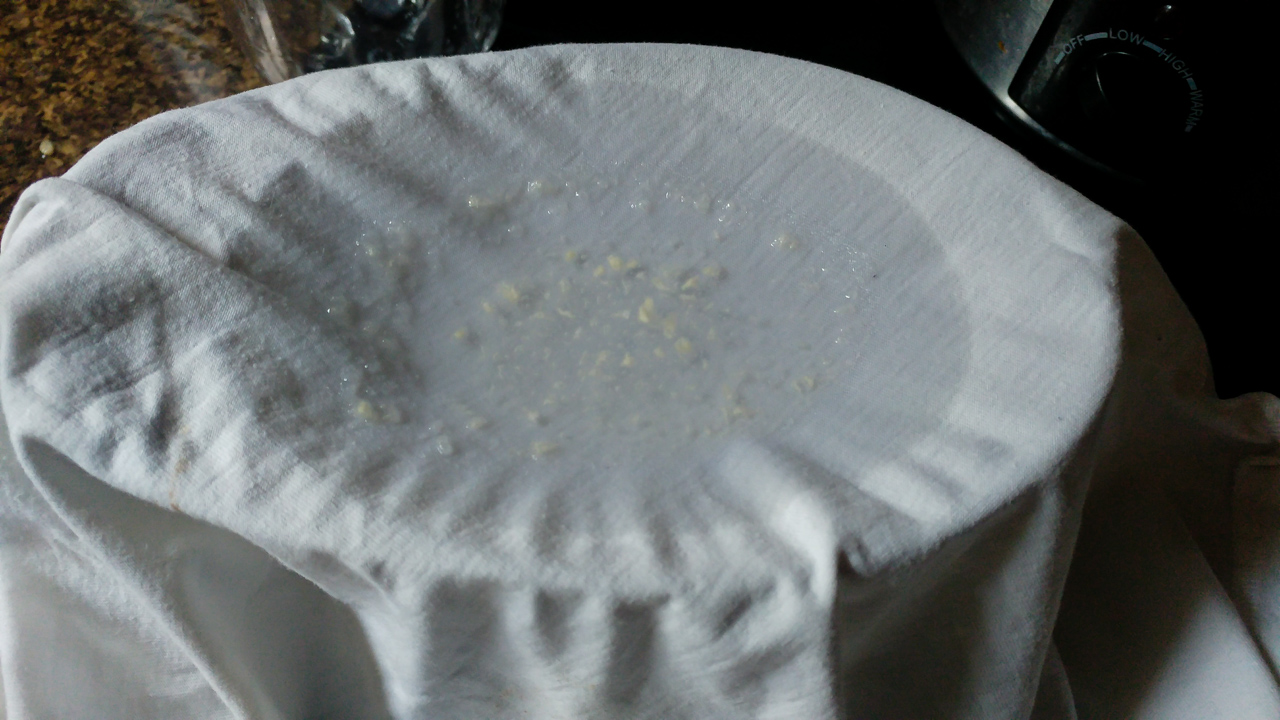 It won't pass through under its own steam (thick and disturbingly jizz like at this stage!) so you need to squeeze it through… you may need to do it a couple of times by which time you should be left with…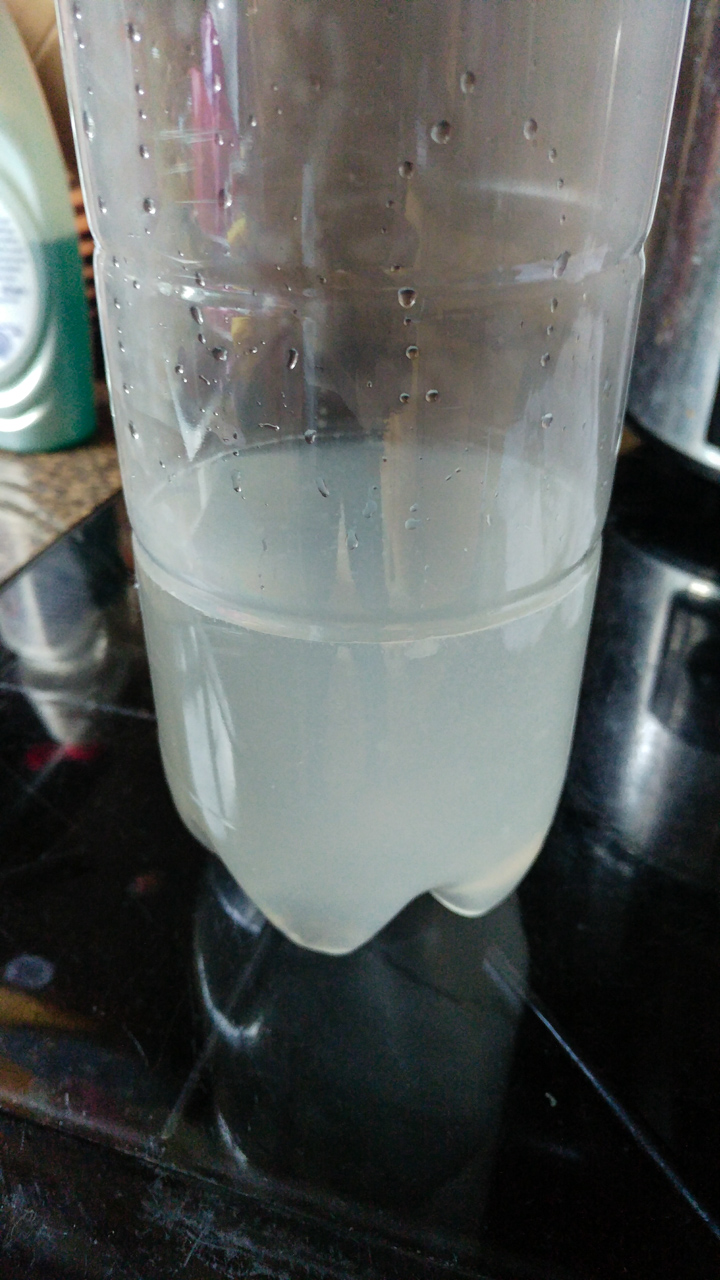 I left the water mix to settle over night then tried a few test shots to get a feel for what I would need to do to improve things…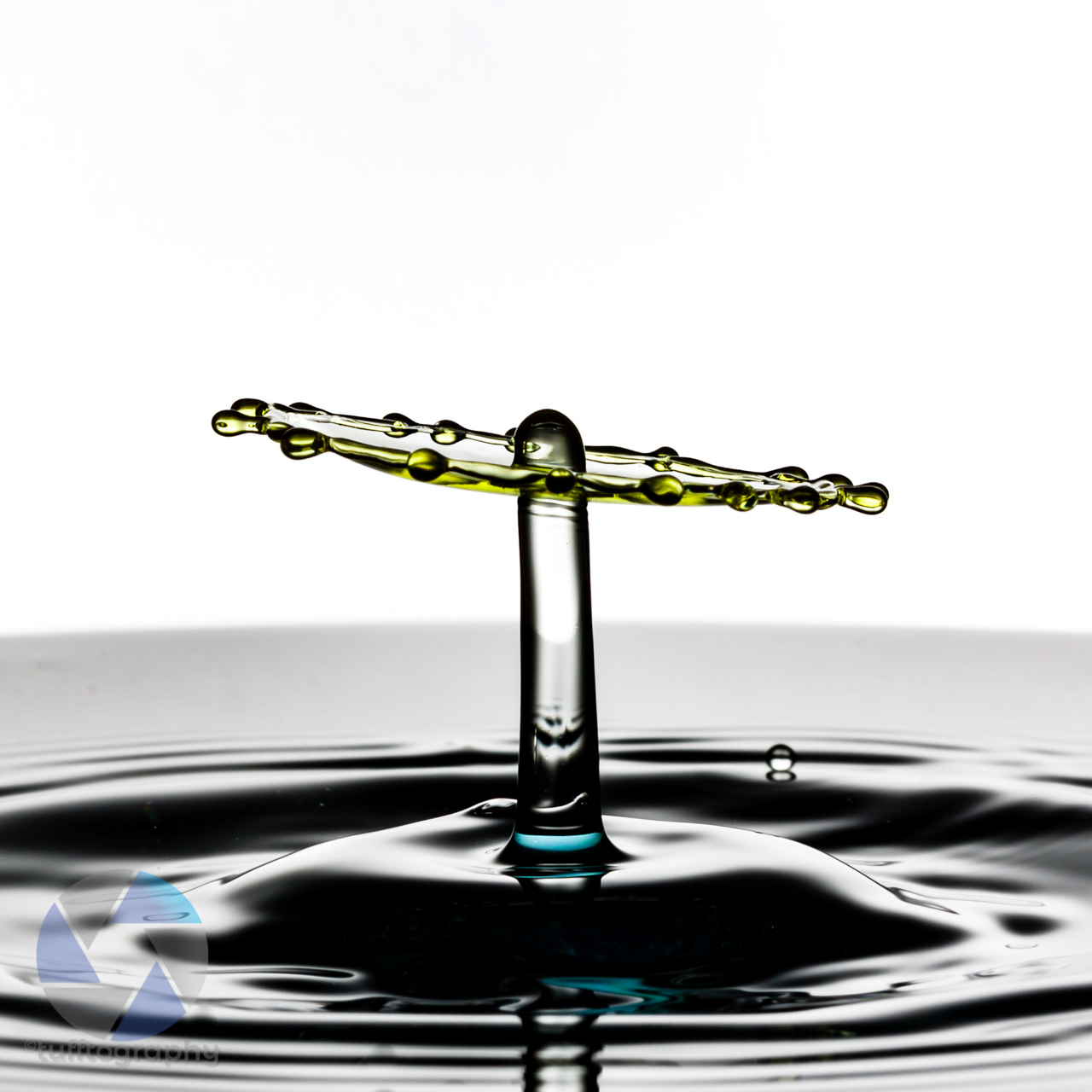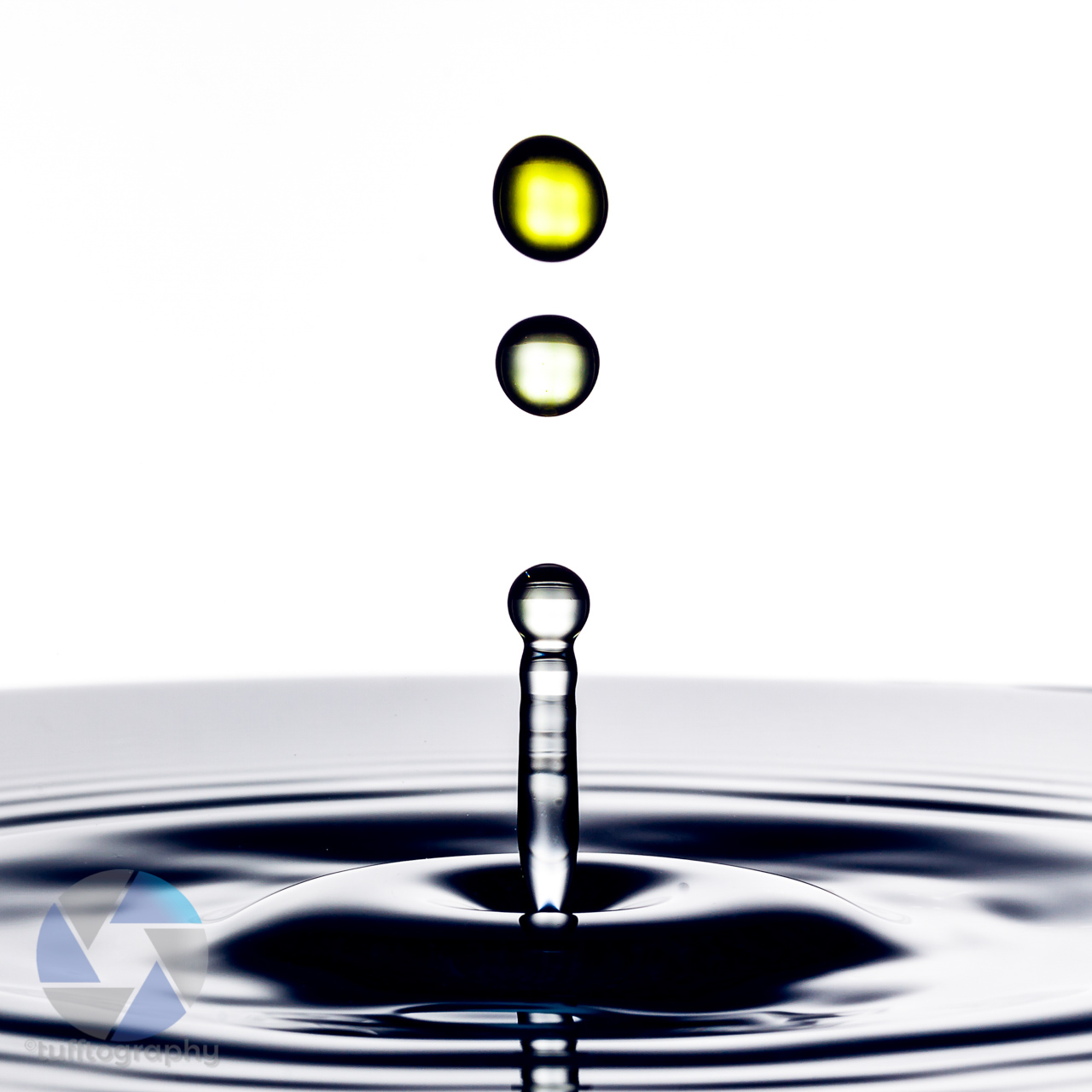 All seemed good but was obvious the rig was in need of some fettling…
First job was to upgrade the rig a bit to help make it less cumbersome to setup… I made a frame to hold the frosted acrylic sheet (to soften the flash) and stands for the flash guns…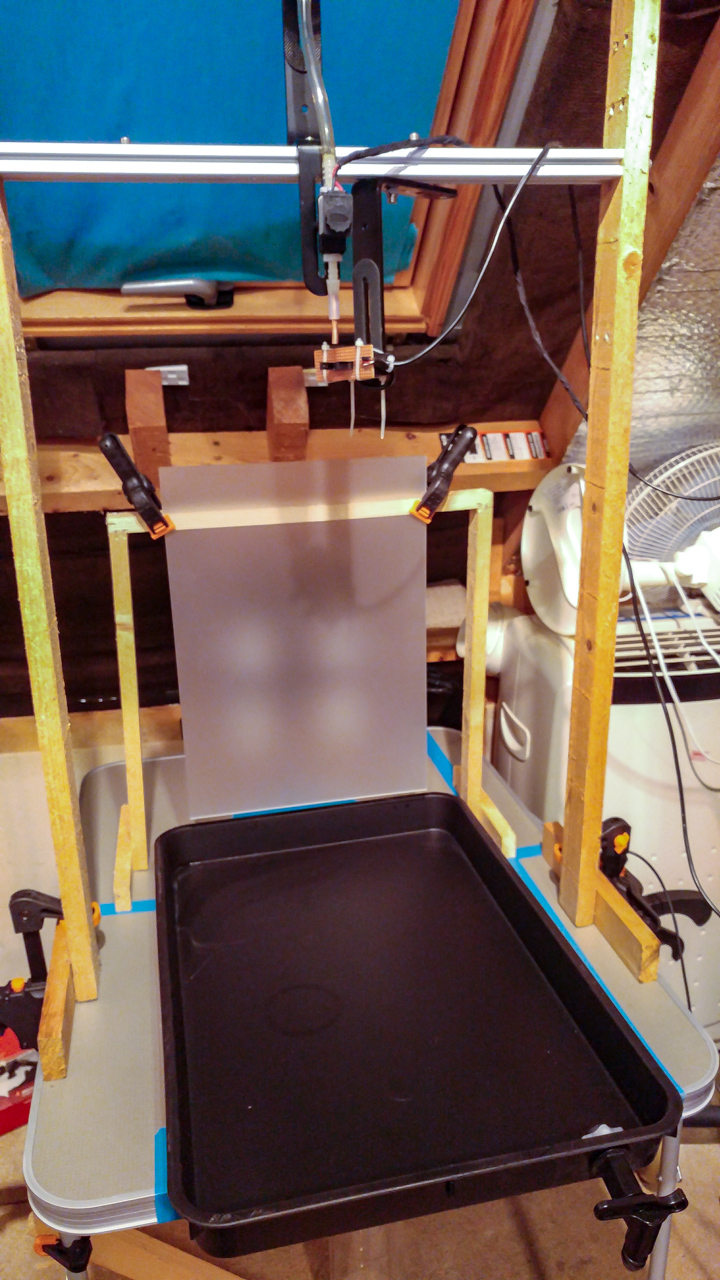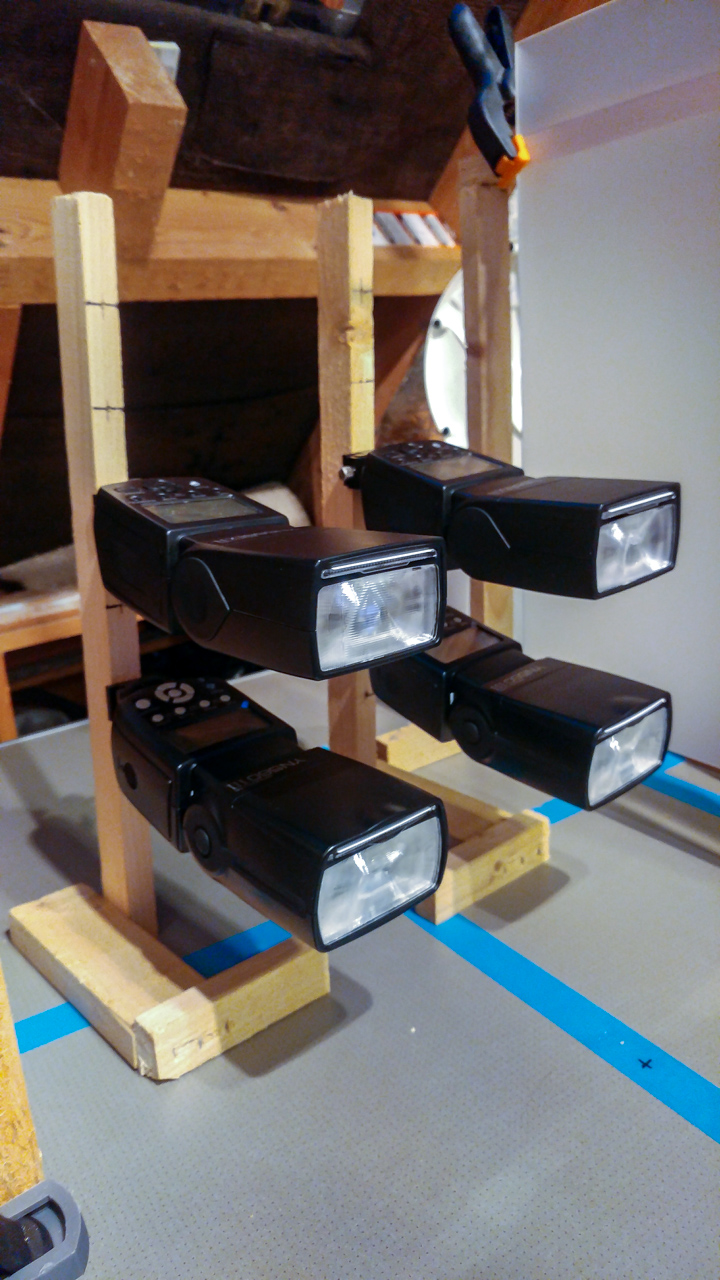 Called it a day after that…
Following day I started off using the tray… this is large enough that you can get reflection shots… you can either use a background and bounce the flash off it or as I did in these fire through the acrylic sheet… I used coloured gels on the flashes to create the colour..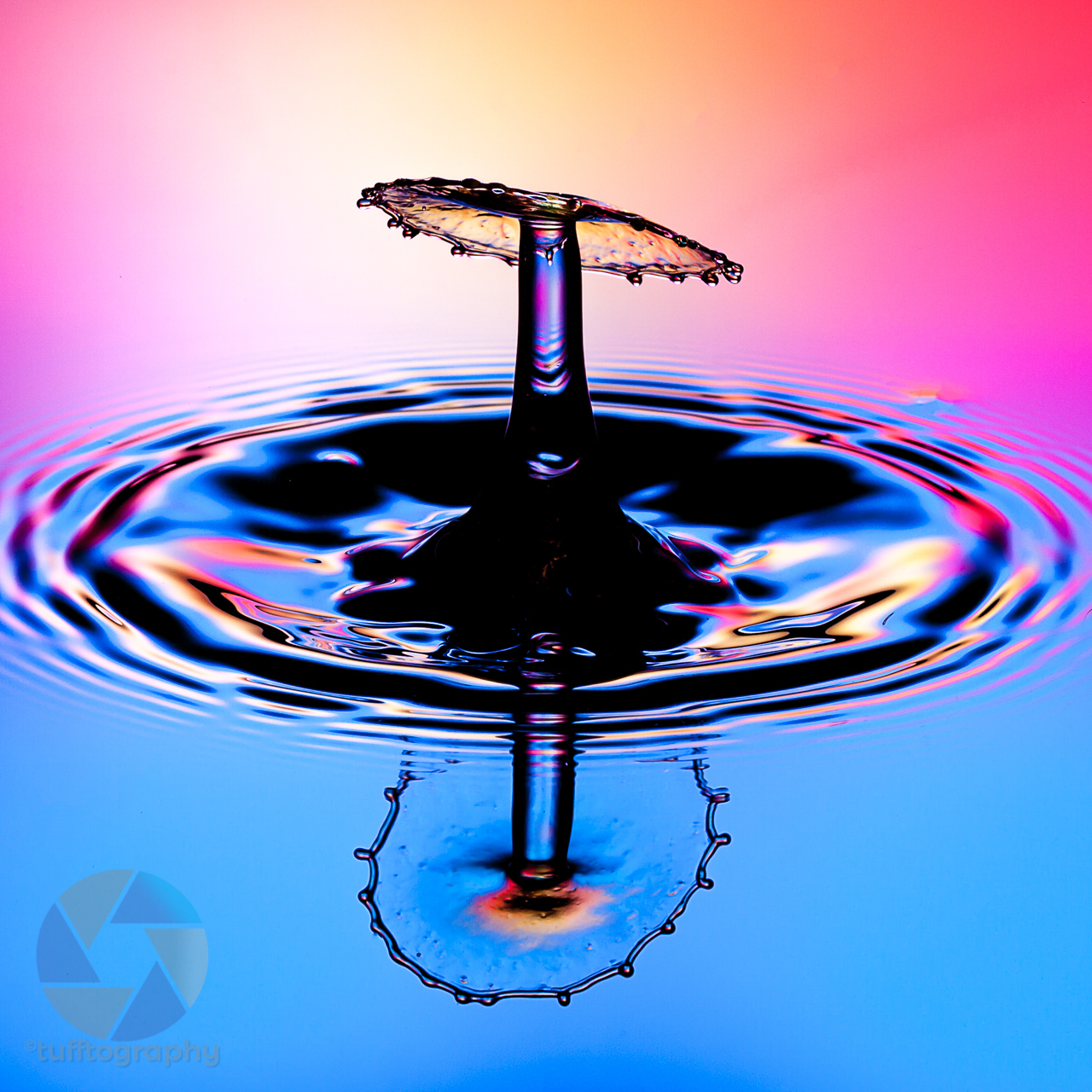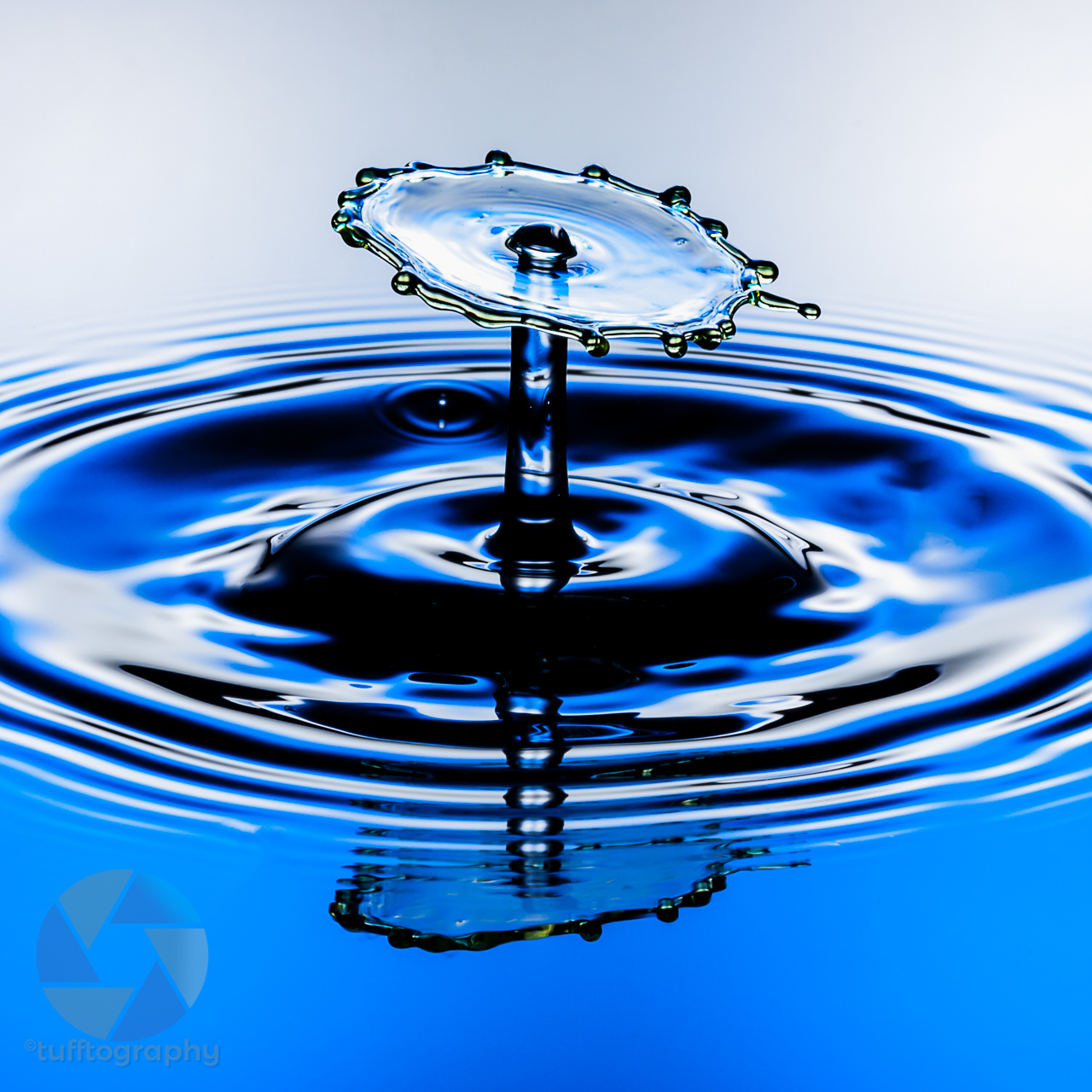 Lighting was tricky to dial in… still getting a feel for it and hindsight being what it is I think I might have approached this a little more systematically… problem is I had lots of bits to do to the setup to get it to the next level so was probably doing to much at once but hey ho..
Next thing to try was milk… I used full fat milk which has a thick viscosity… set this up a little differently for this series of shots…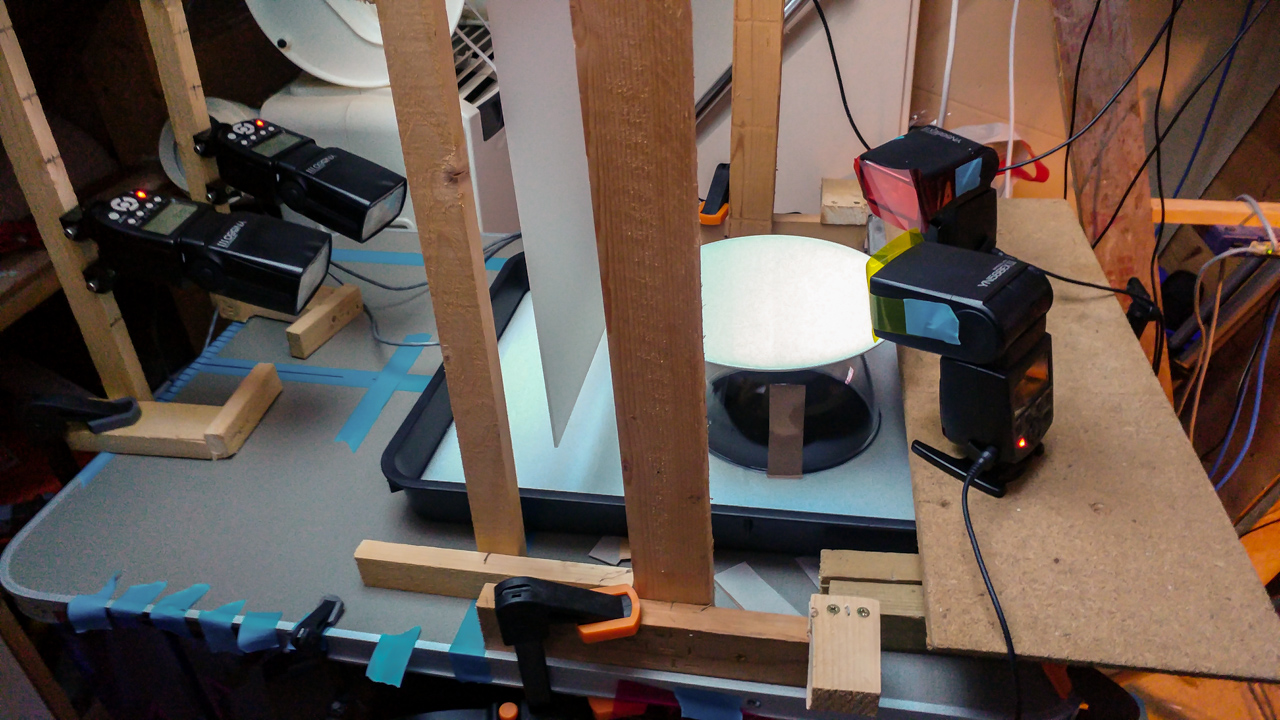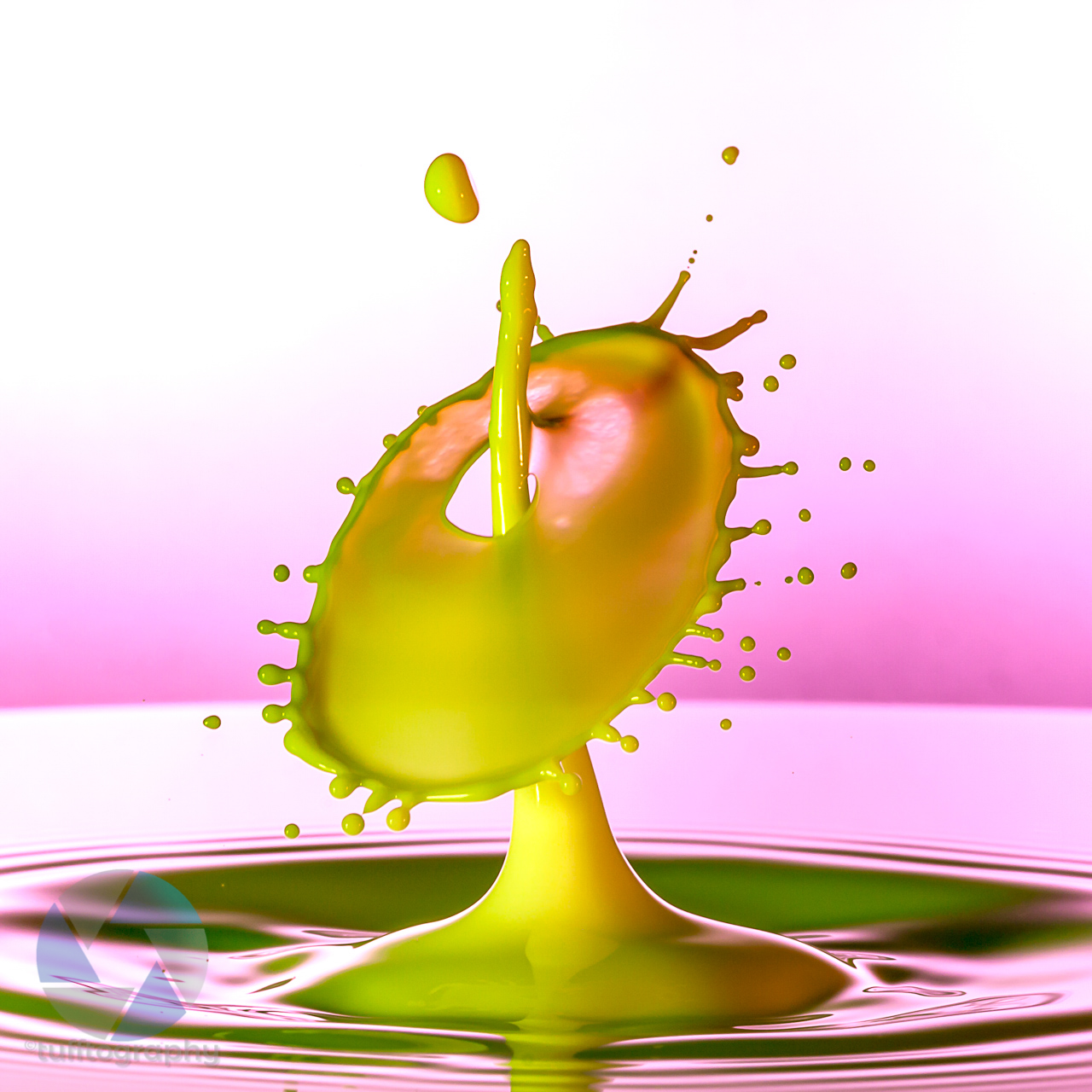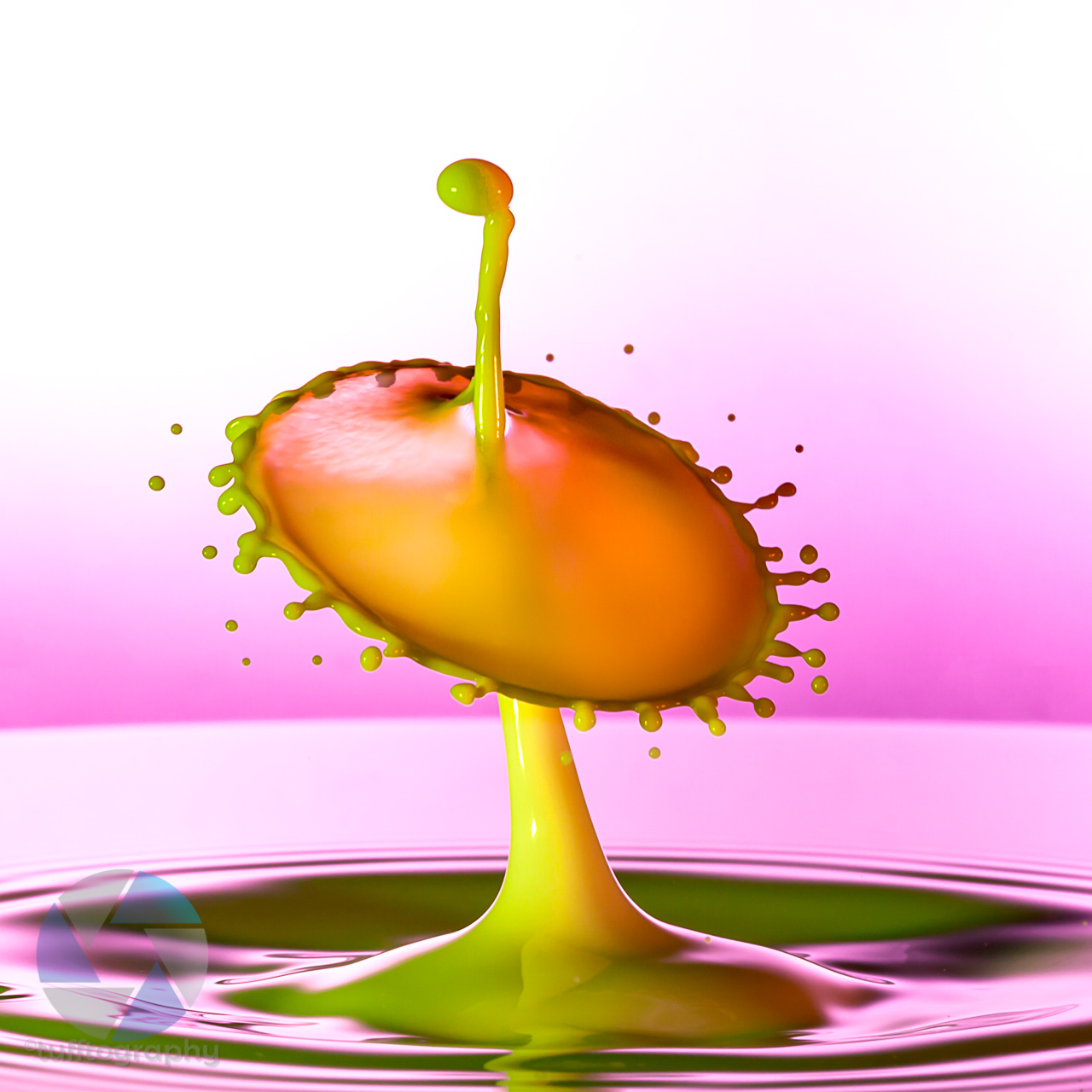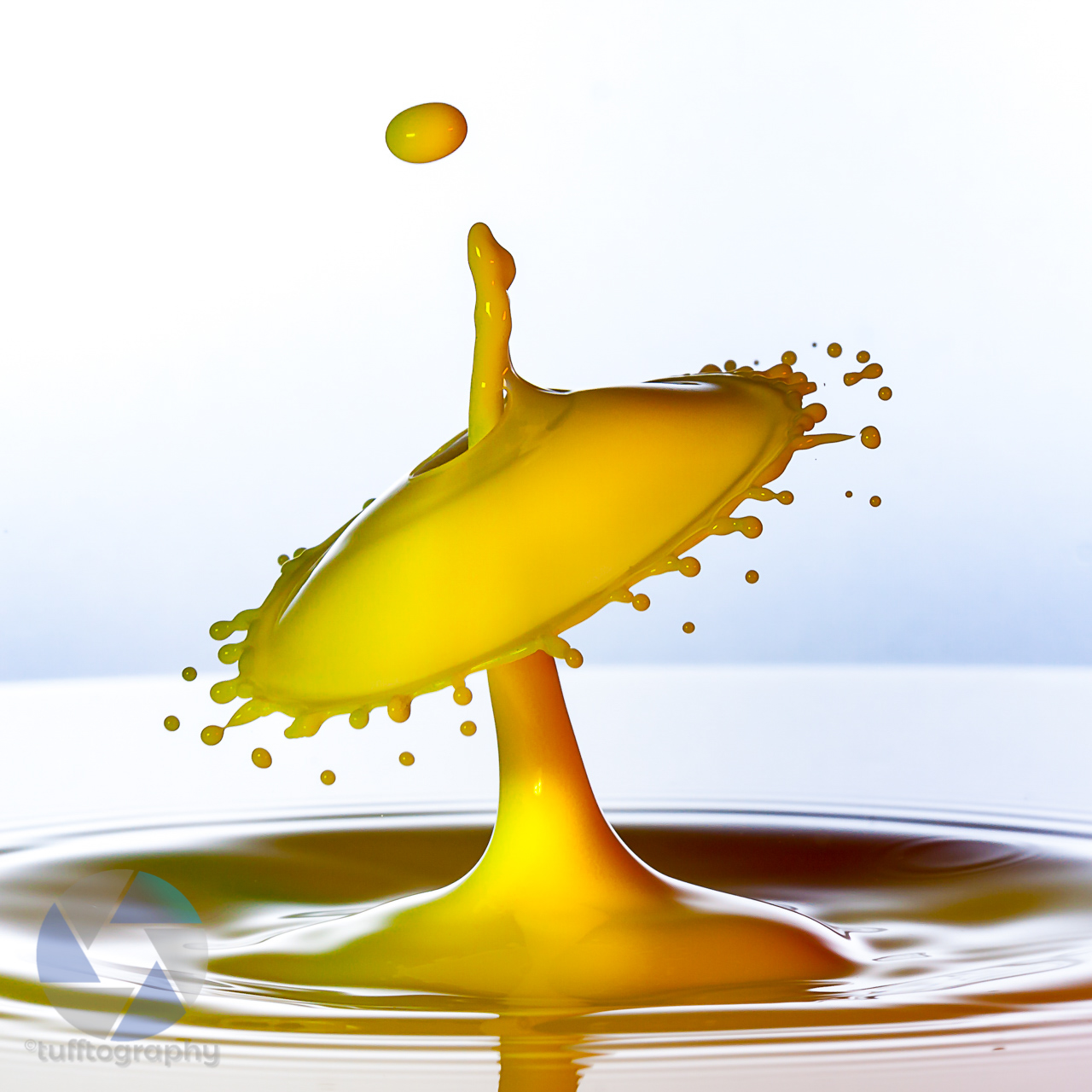 Pleased with those results and demonstrates how viscosity affects the look… gives me something to aim for with the water mix…
The following day I went back to water… this time a thicker mix in the drop reservoir and a smaller drip 'bowl'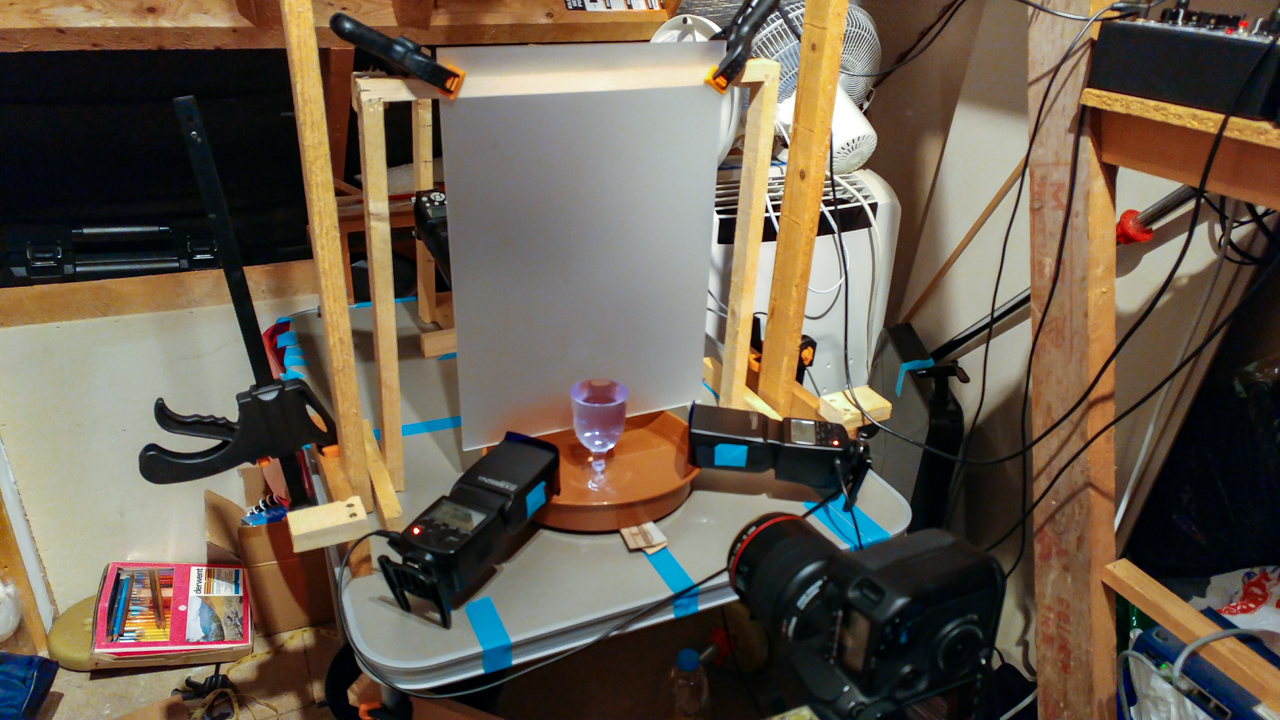 Adding a little colour to the drip reservoir fluid and composing with the camera dead on this time…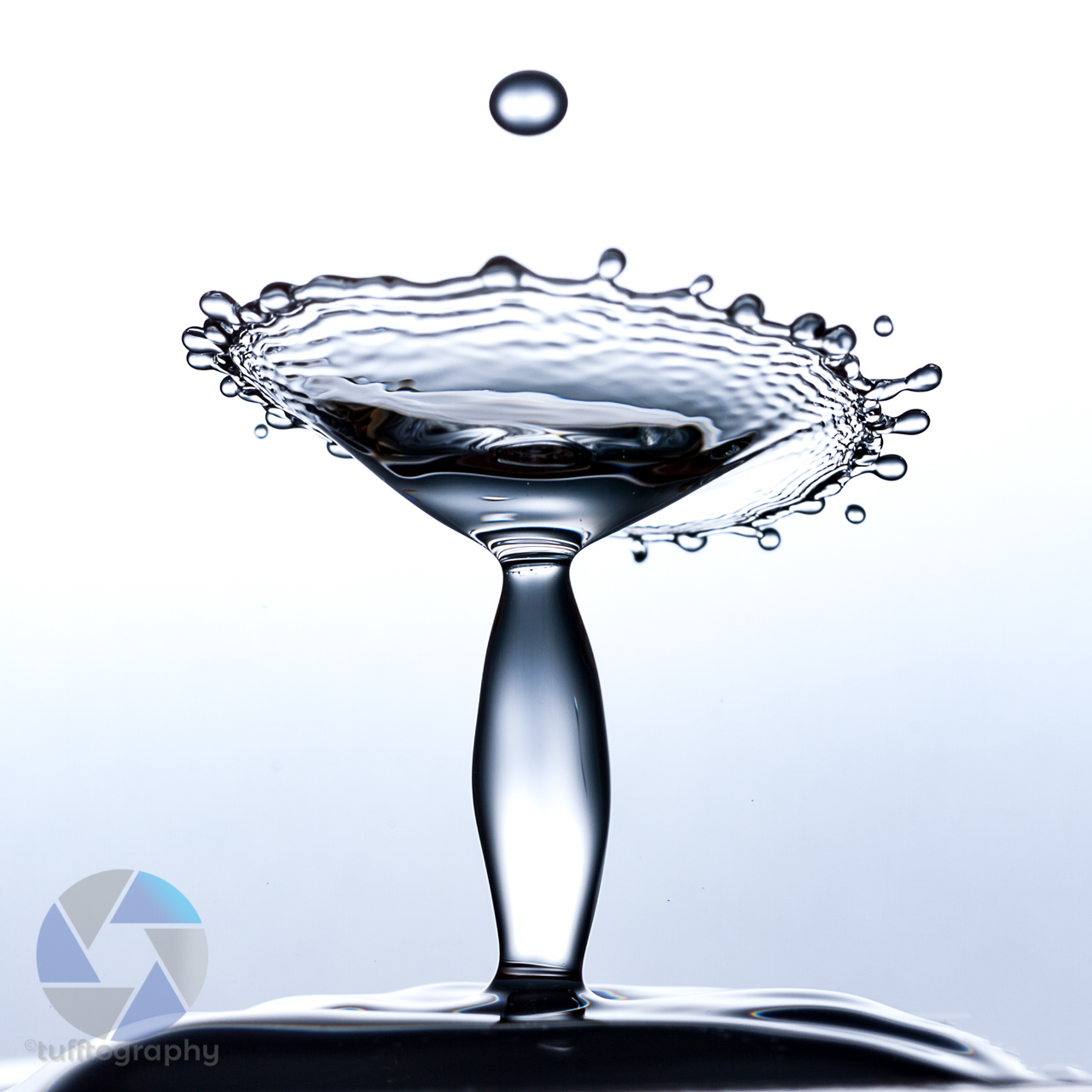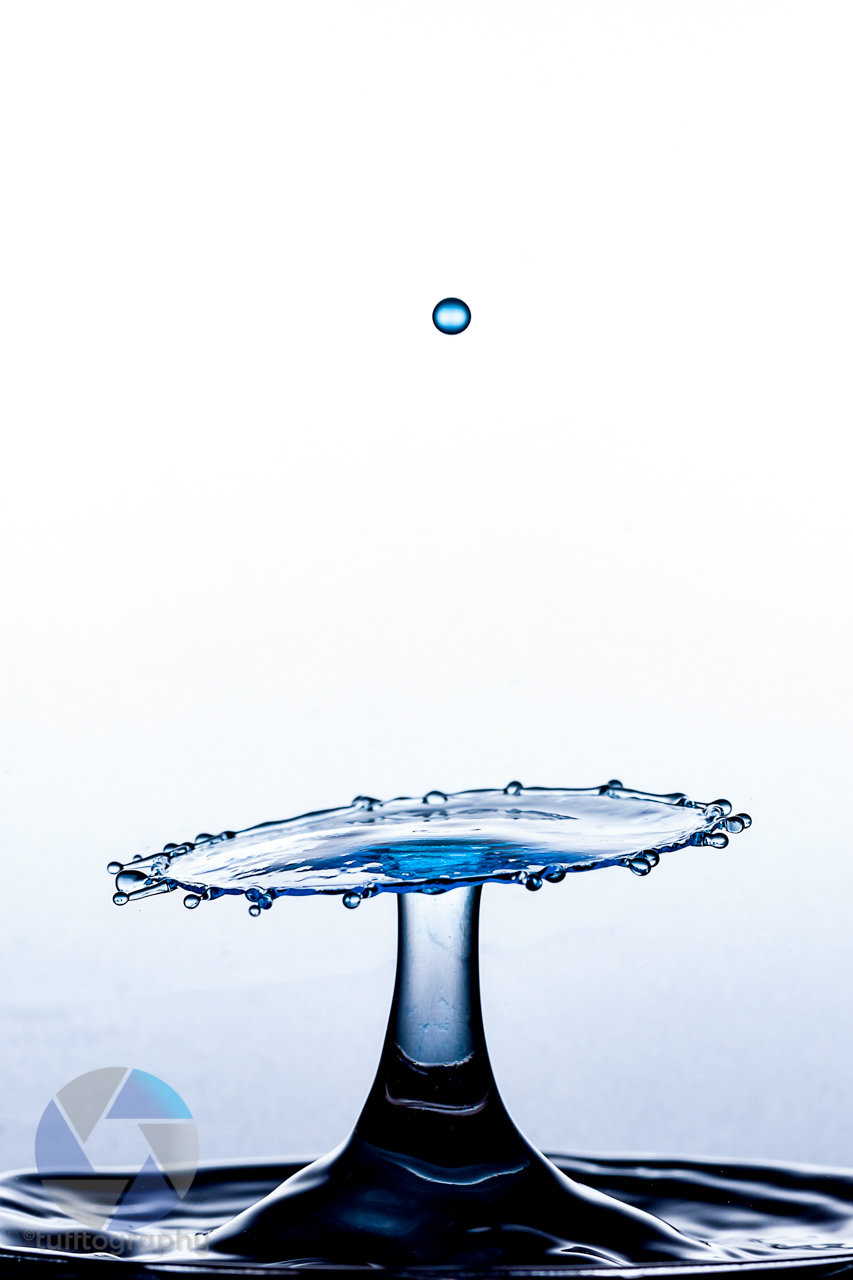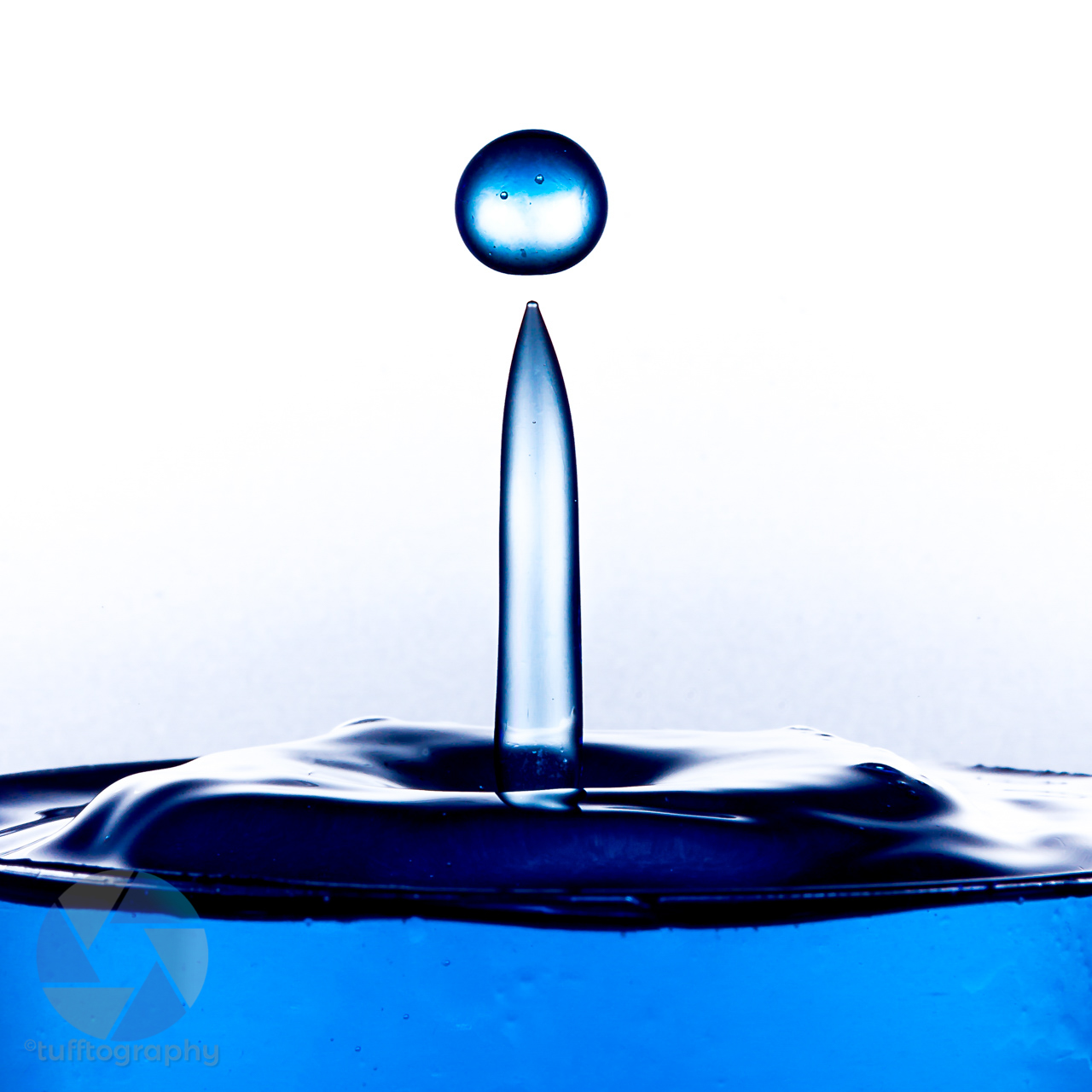 Tried a couple of 'crowns' too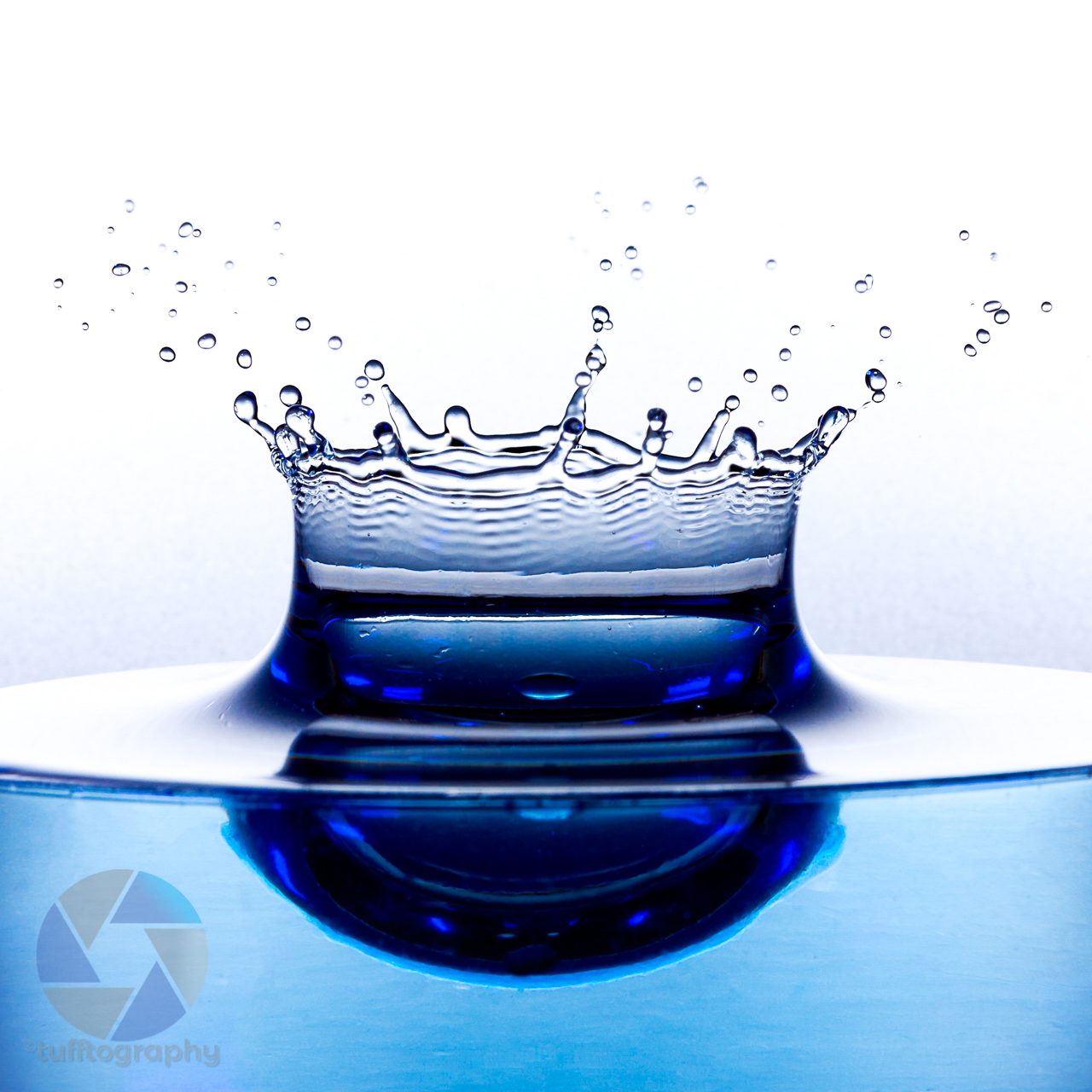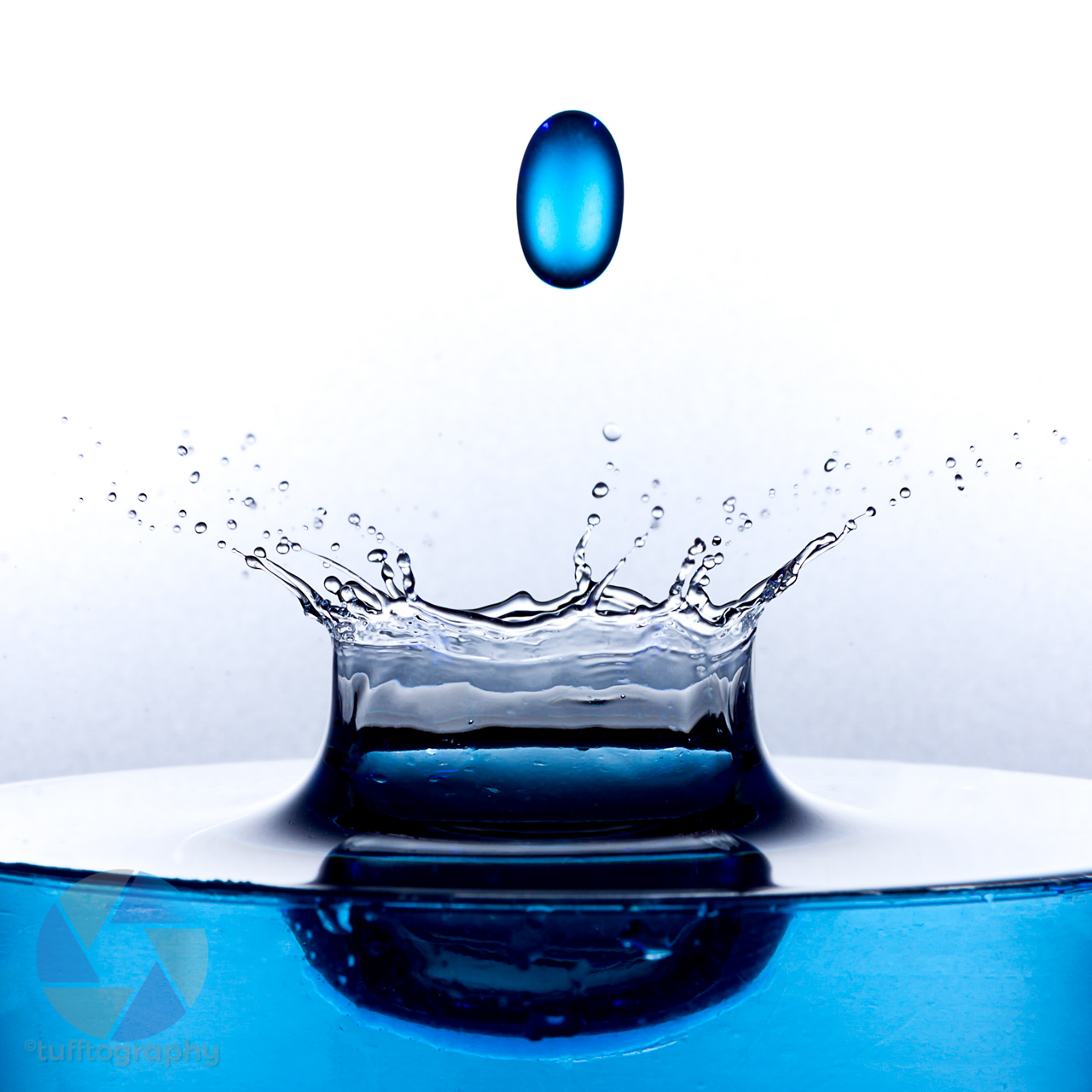 I learnt a lot from this weeks endeavours… Its been a little frustrating at times as I have been trying a little too hard to do too many things at once but my rig is a lot easier to manage now so its ready to evolve again…
The HiViz controller supports three valves but… you have no individual control over each one so you can't dial each in to account for any subtle differences in the setup… I found that initially non of the valves would drop a single 'drop' at the same time even when meticulously aligned and levelled up… you would need to physically adjust the height to 'tune' which makes the rig a lot more complex so for now I have stuck to one valve..
The controller will release up to three drops but doing this (in my experience) is simply not reliable… I spent a lot of time trying to dial it all in one drop at a time… got a perfect two drop collision but then introducing a third drop seemed to throw all that out the window (I was only trying to make the 3rd drop visible in the frame rather than try anything too fancy at this time…)
I gave up with that for now and spent more time on the mixture… there is not a lot of info about it on the web… plenty of posts eluding to the 'secret' recipe but nothing conclusive… plus actual effectiveness is also dictated by the drip hardware (gotta love physics)…
I tried a few different mixes with varying degrees of success but each mix meant I had to recalibrate as the viscosity effected the timing of the drops… I found I had to increase the size of the drops to get them to even release from the valve.. this of course altered the dynamics which meant dialling back in again…
The other issue I had was dialling the flash controller in… the HiViz multi trigger 3 has a coarse and fine adjustment dial… you need to dial in initially with the coarse dial then tweak with fine… in reality the coarse is very coarse… I literally only moved it a hair and it made a huge difference an the fine tuning didn't have enough in it to pull it back so it was quite a juggle..
I now plan to have a go at building this… http://www.dropcontroller.com/ Parts wise its quite cheap… you can control all the valves separately and accurately too
Will post about that when I get around to doing it of course 🙂
UPDATE… You can find the post on the revised drop controller here….
<tuffty/>