It was a very hot and sunny day… rather sticky too as I was plastered in factor 50…
Was looking forward to this race weekend… BTCC (of sorts) at my local track and of course the Castle Combe Saloons 🙂
We got there early but the CCS race wasn't scheduled until 5pm! so had a decent enough time round the track taking pictures… the race was to be 'televised'… in fact it was stream over Facebook which was pretty cool… we had one of the camera men opposite us at our 'paddock' area over seeing Avon Rise…
He (and us for that matter) had a bit of a shock during the MX5 qualifications…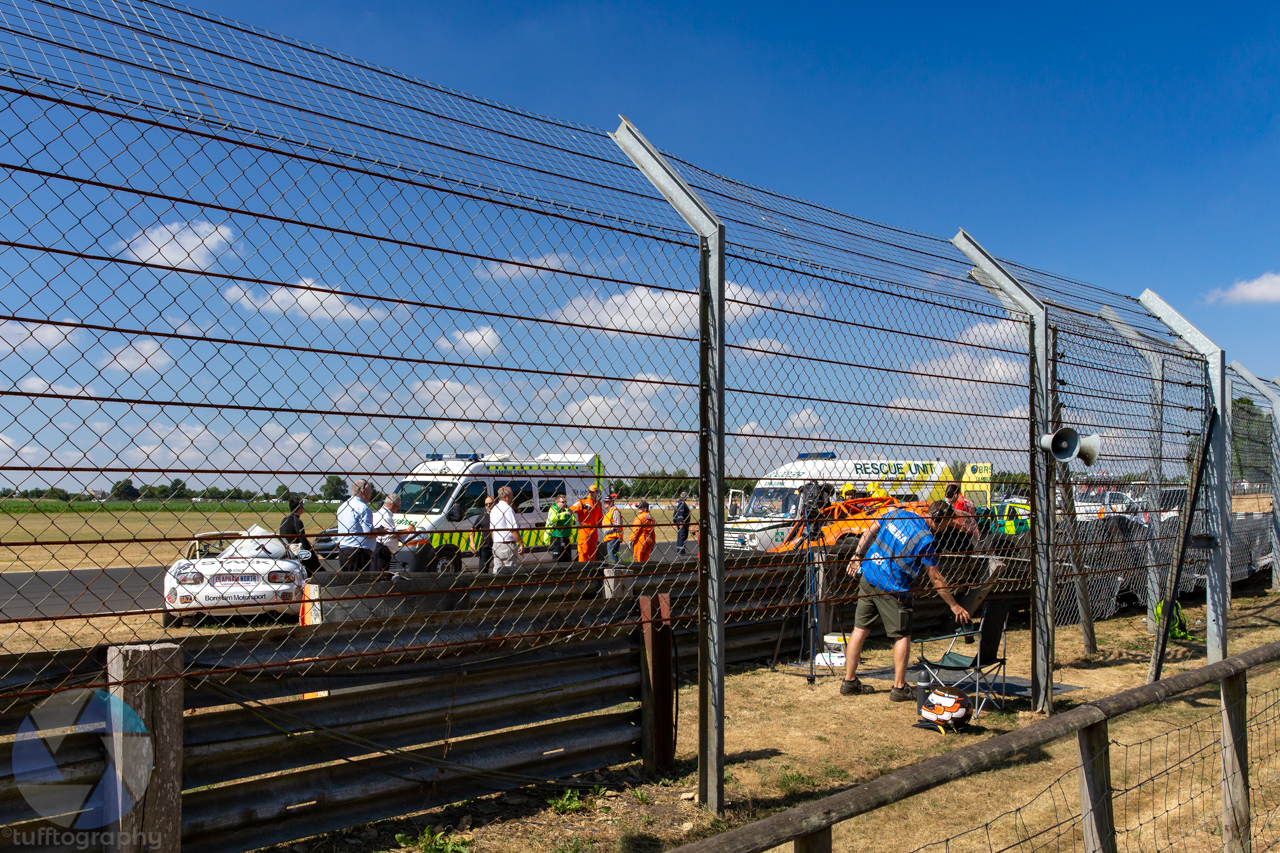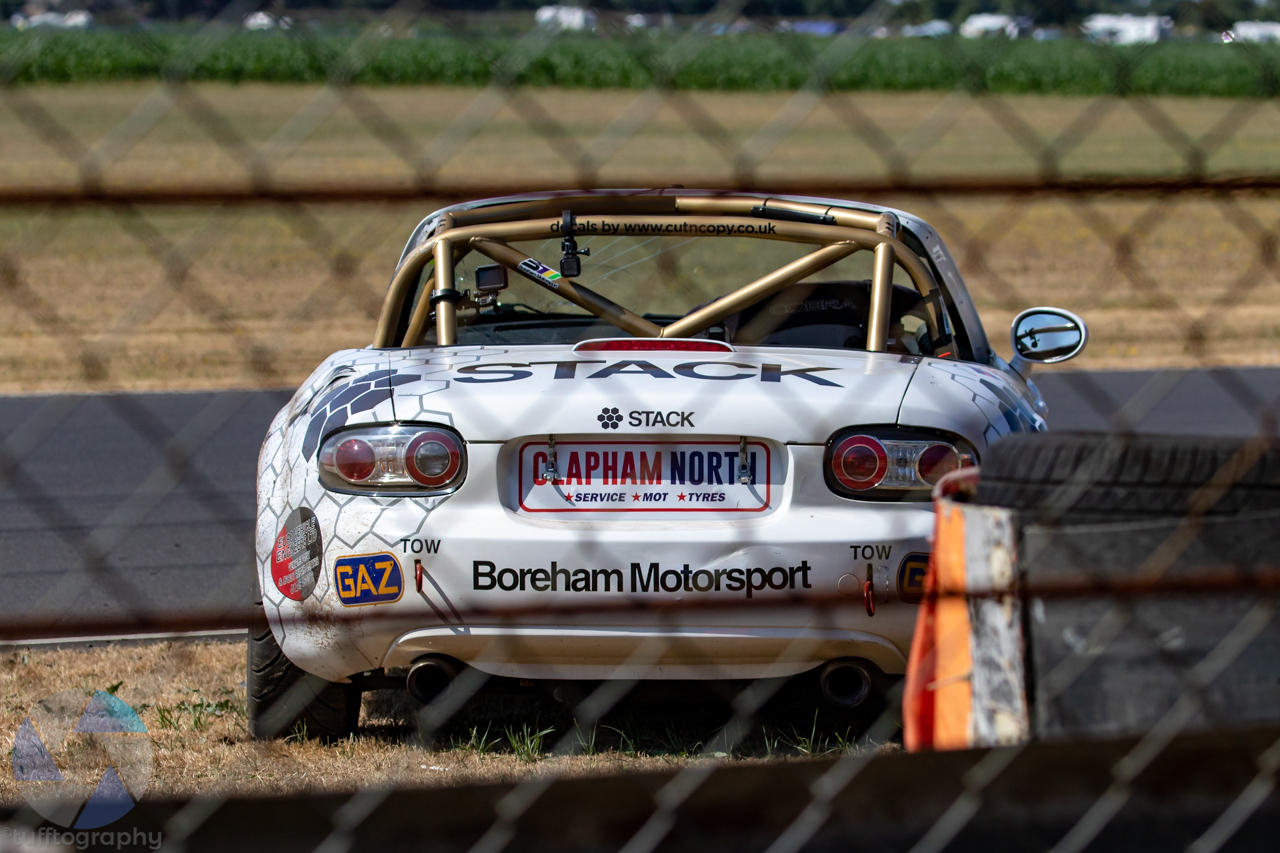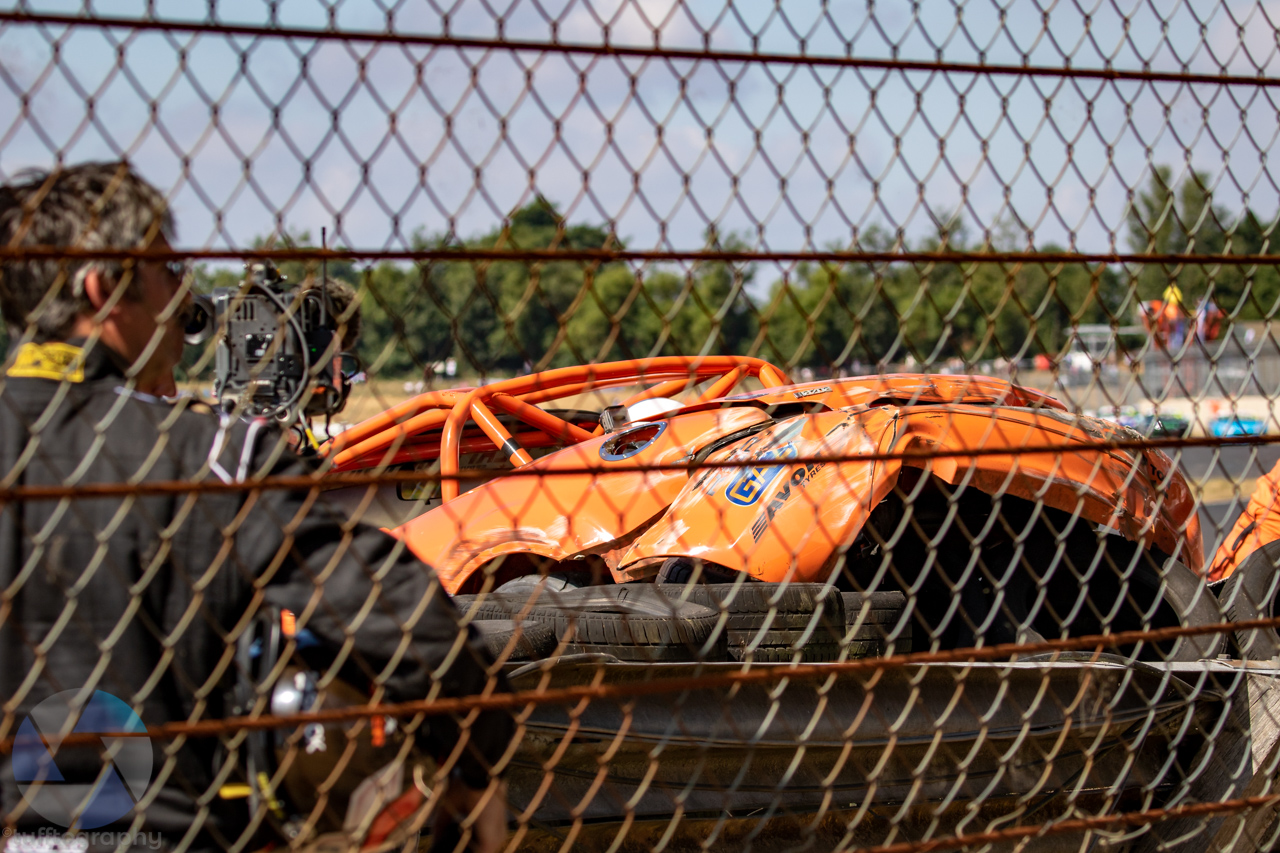 Was a bit of a brown trouser moment as these two landed pretty much on top of where we were…! the camera guy was actually pointing up towards Quarry Corner at the time of the incident and seemed unfazed by the whole thing but he did move away from there after the barrier was repaired…
After that little bit of excitement I was looking forward to the rest of the racing so here are a few select images from the day…
CCS qualification….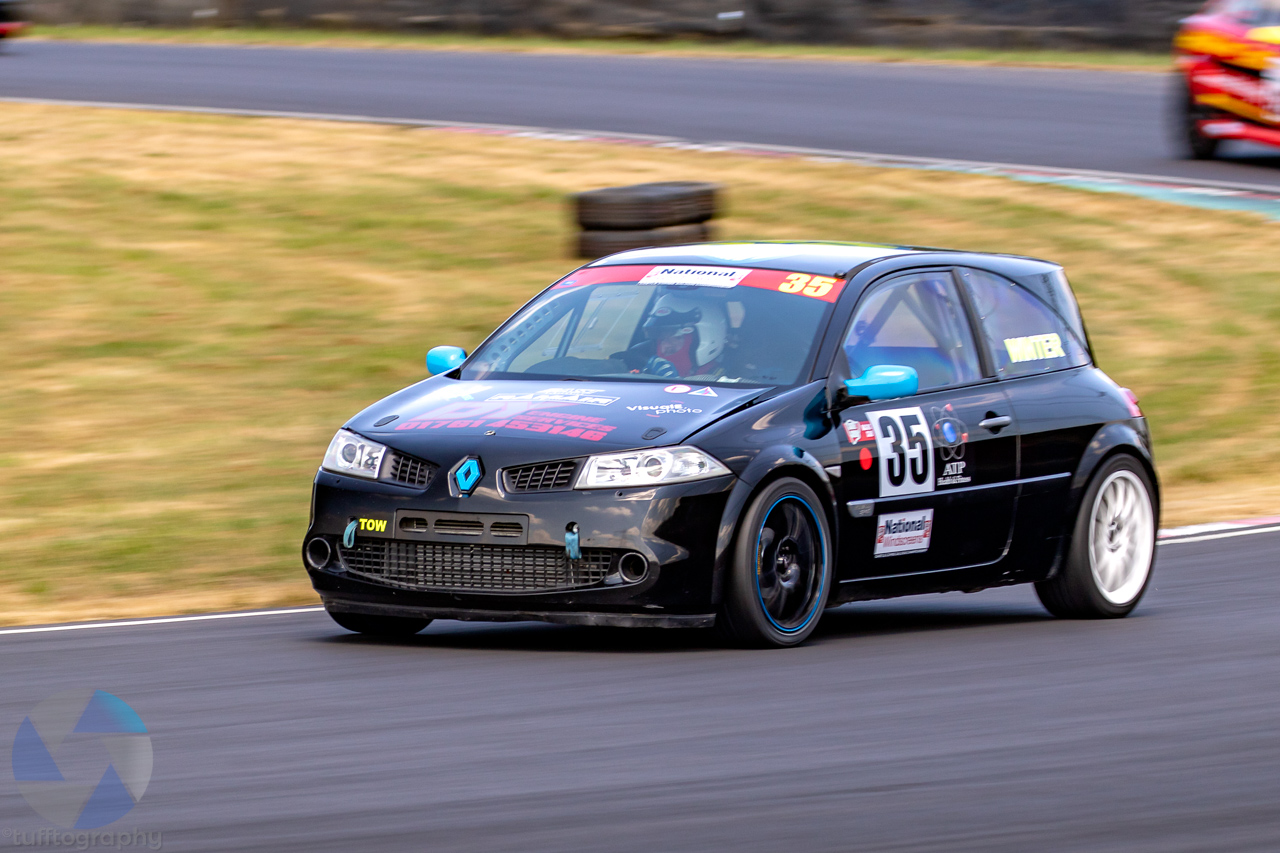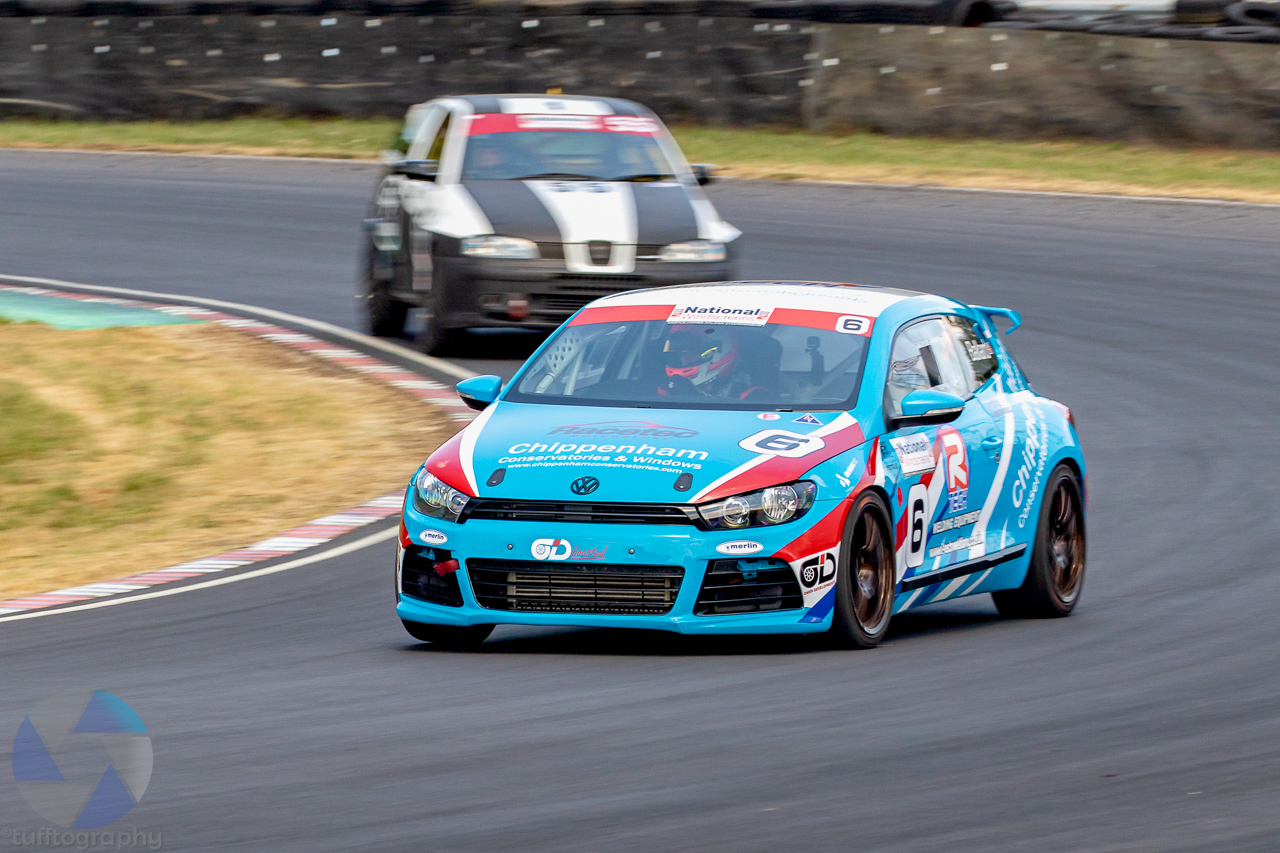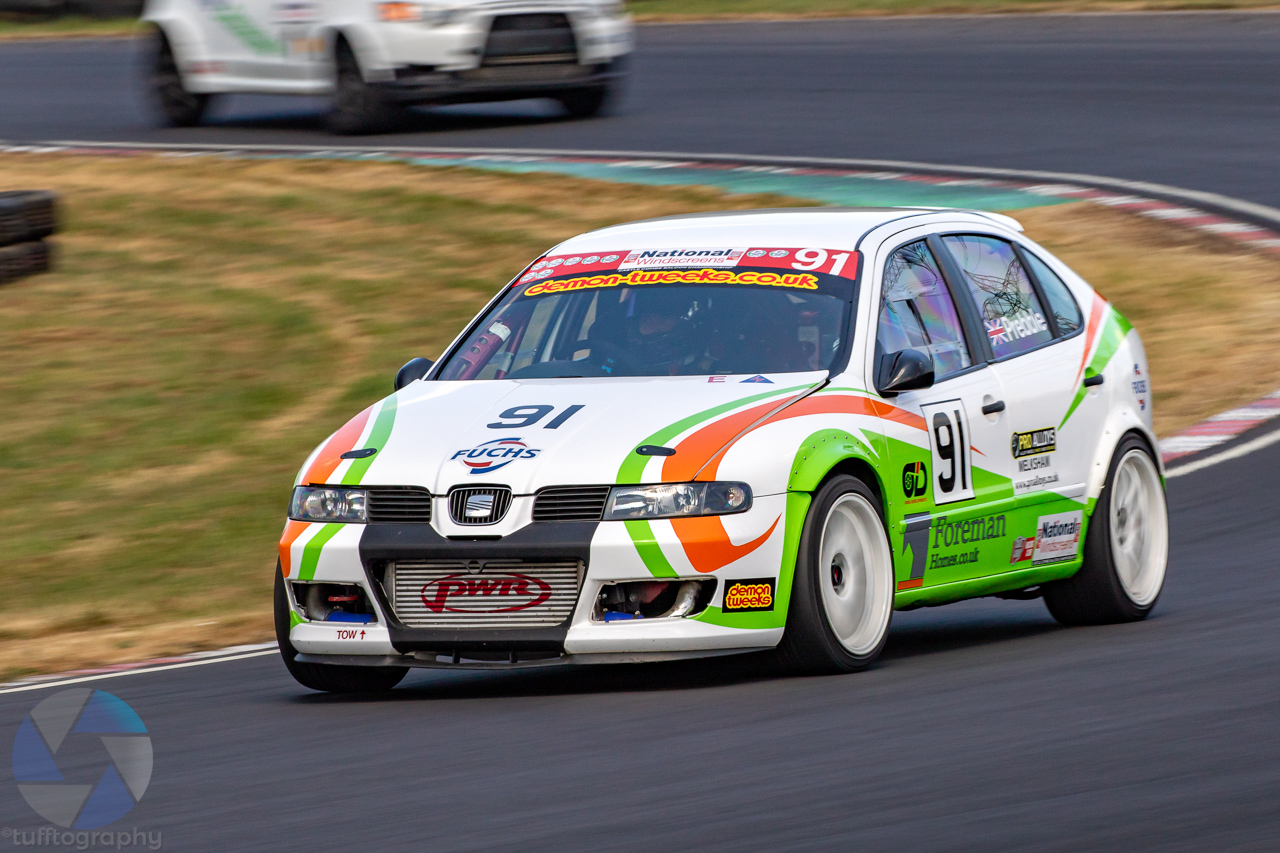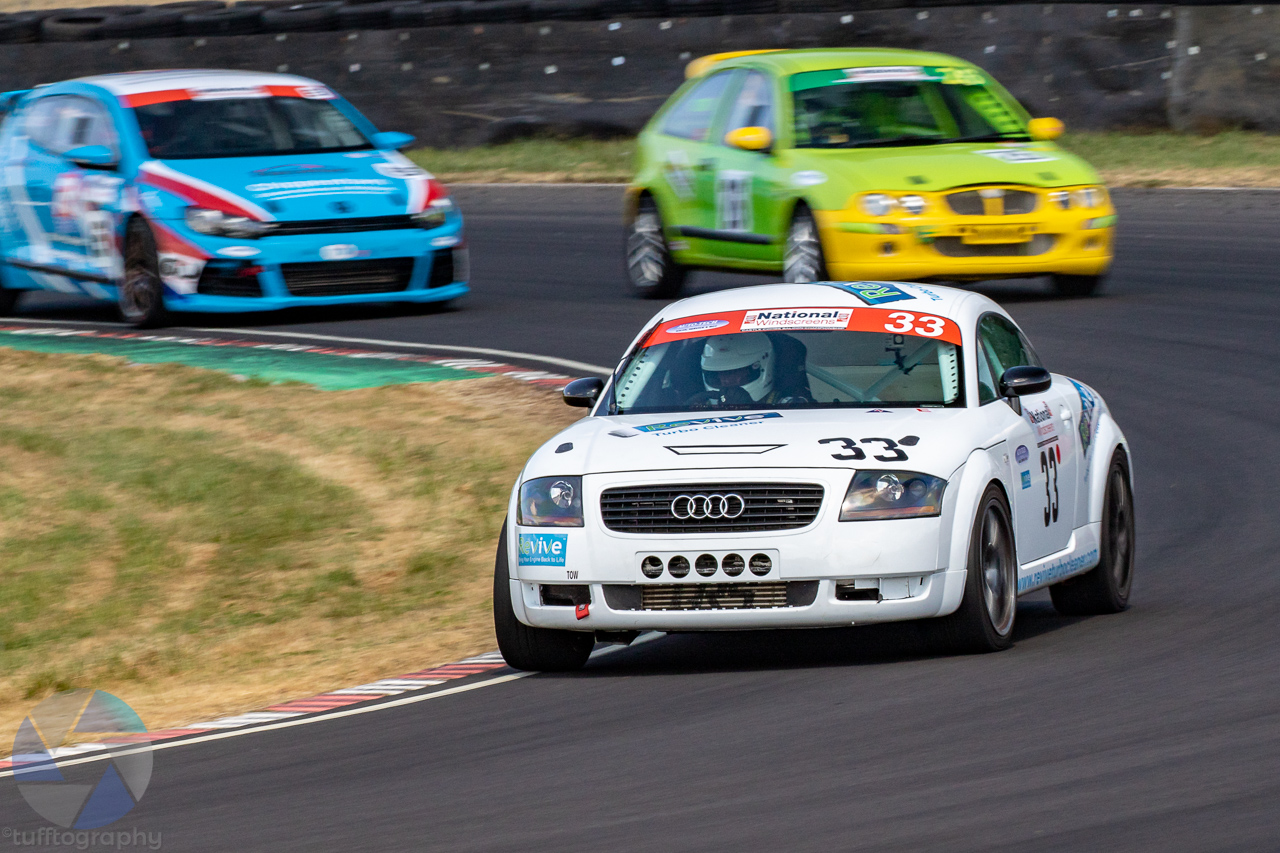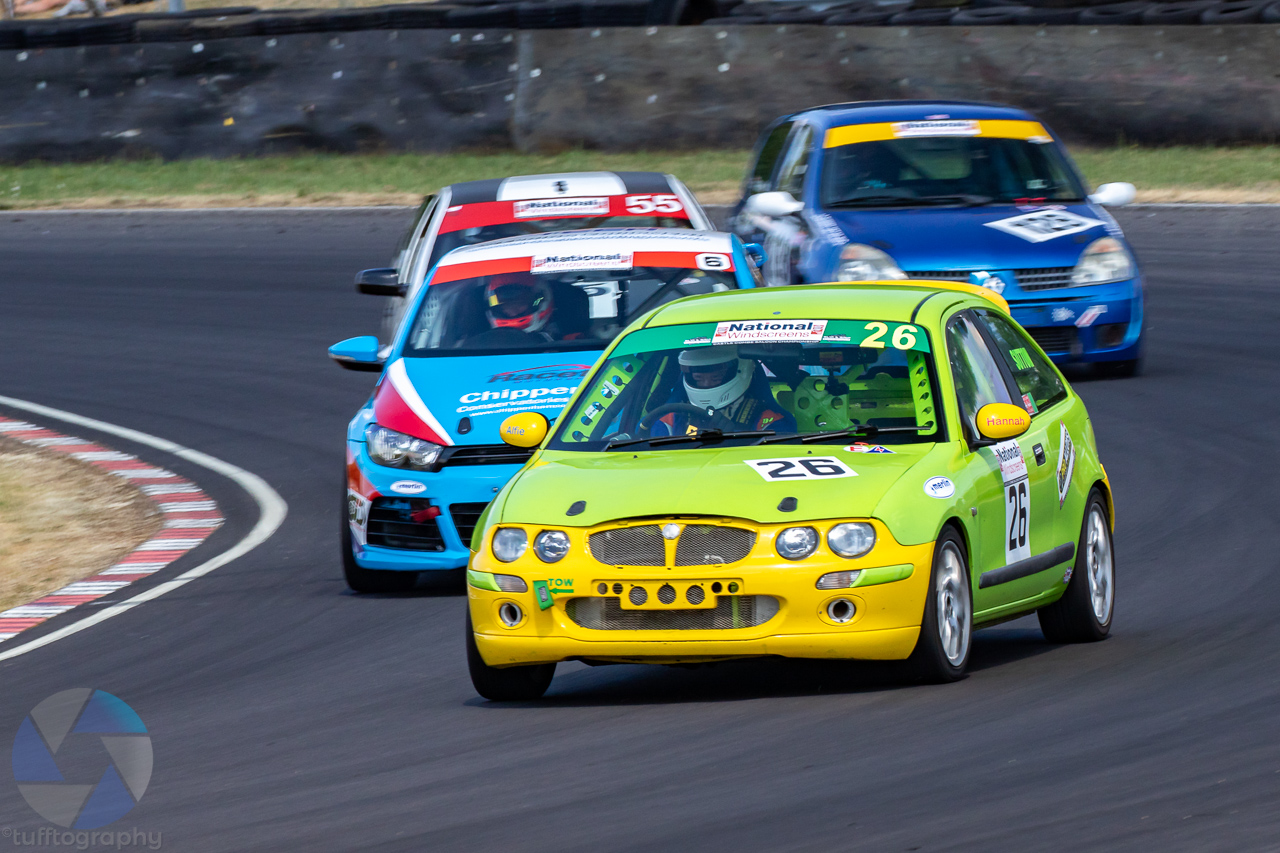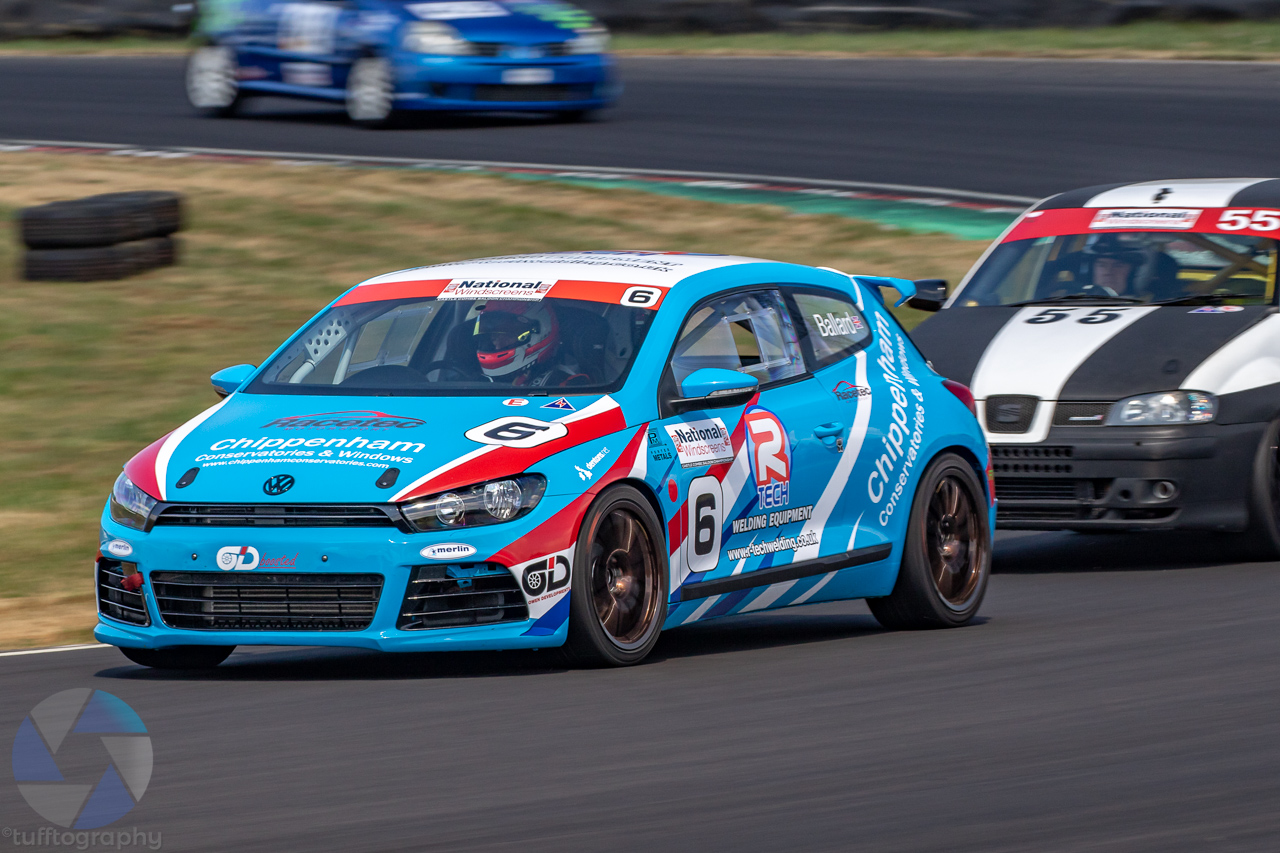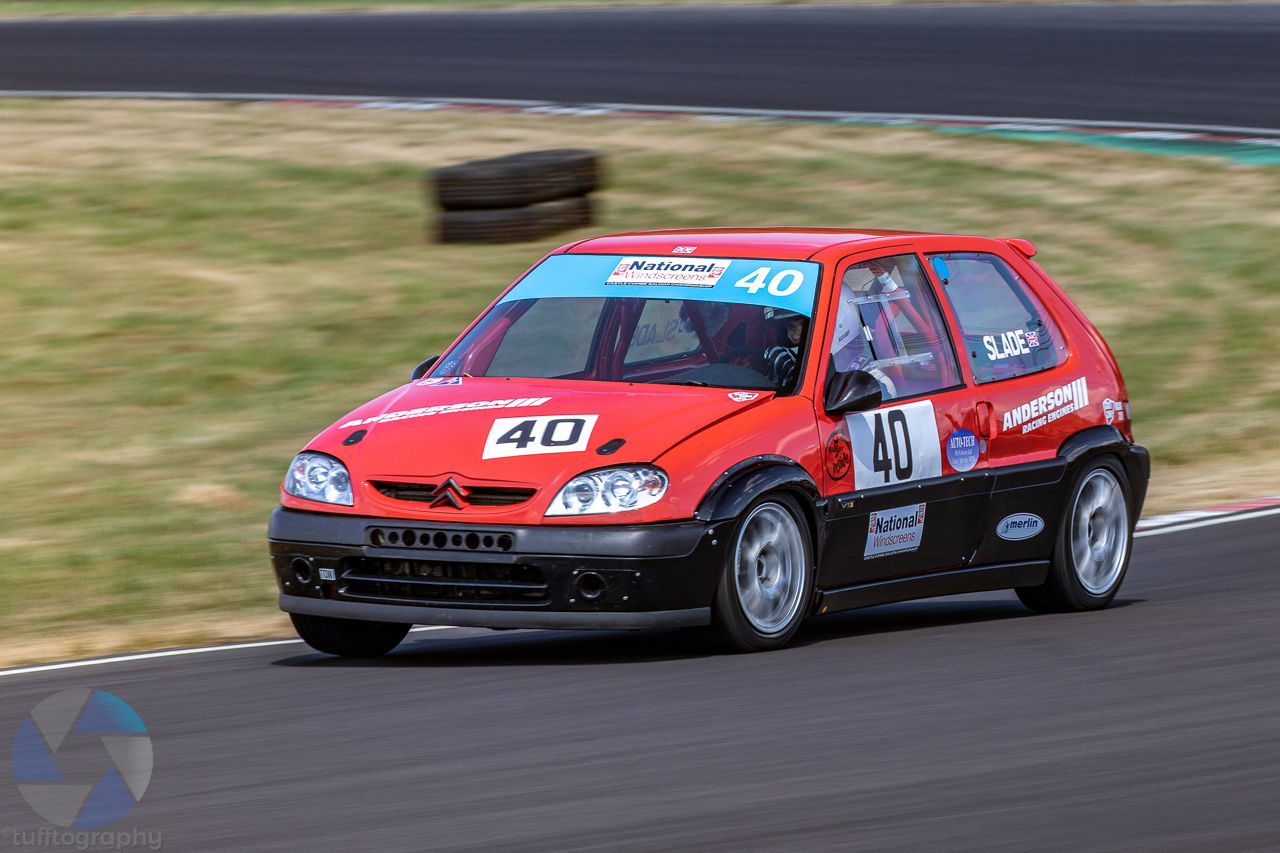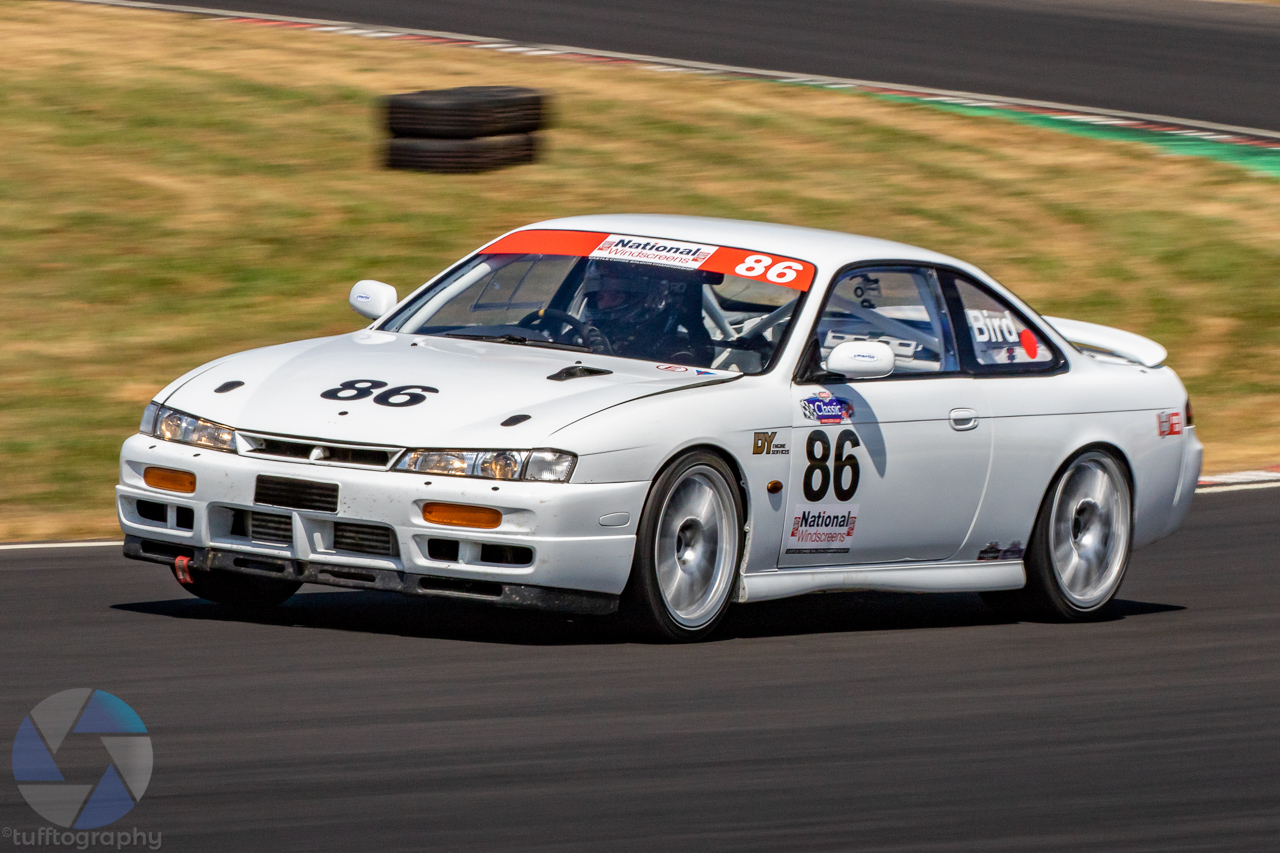 Next the Sports 2000….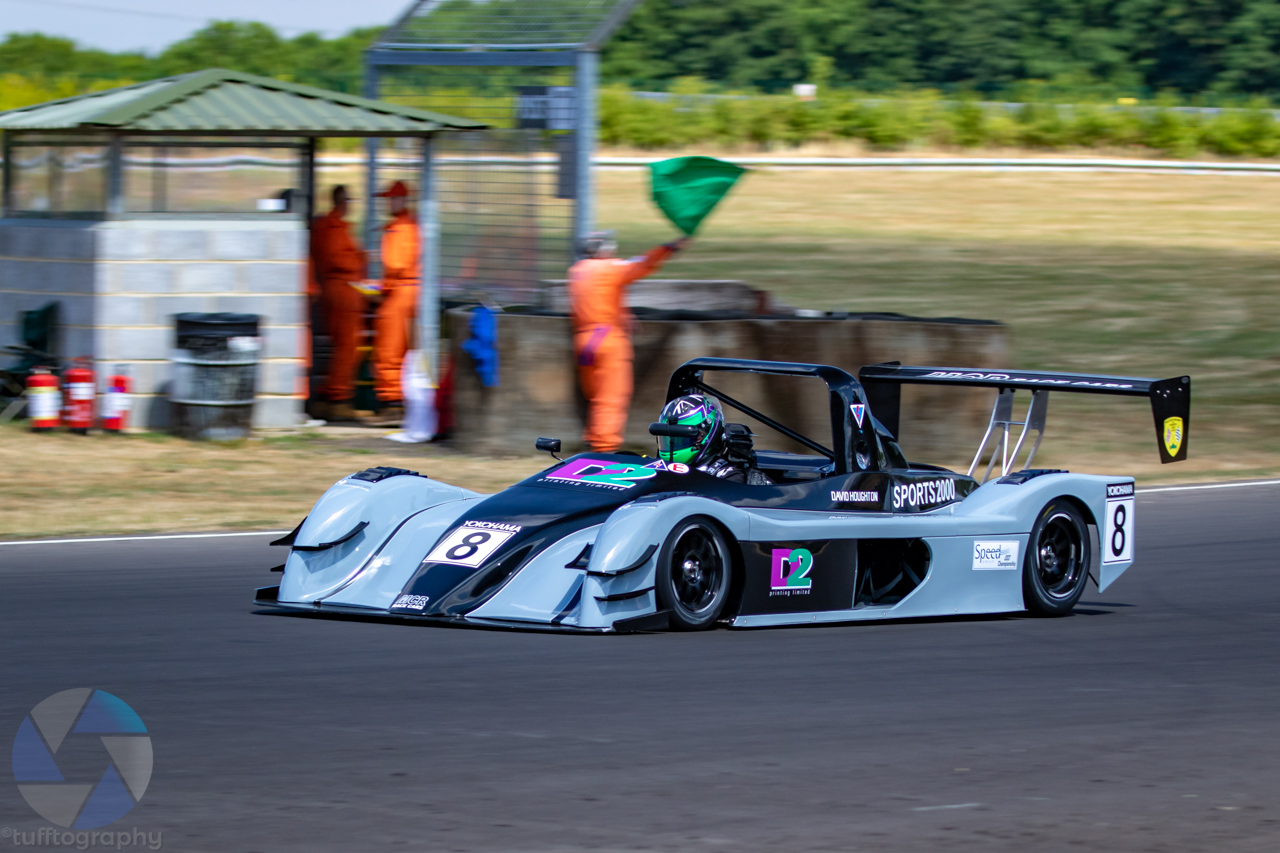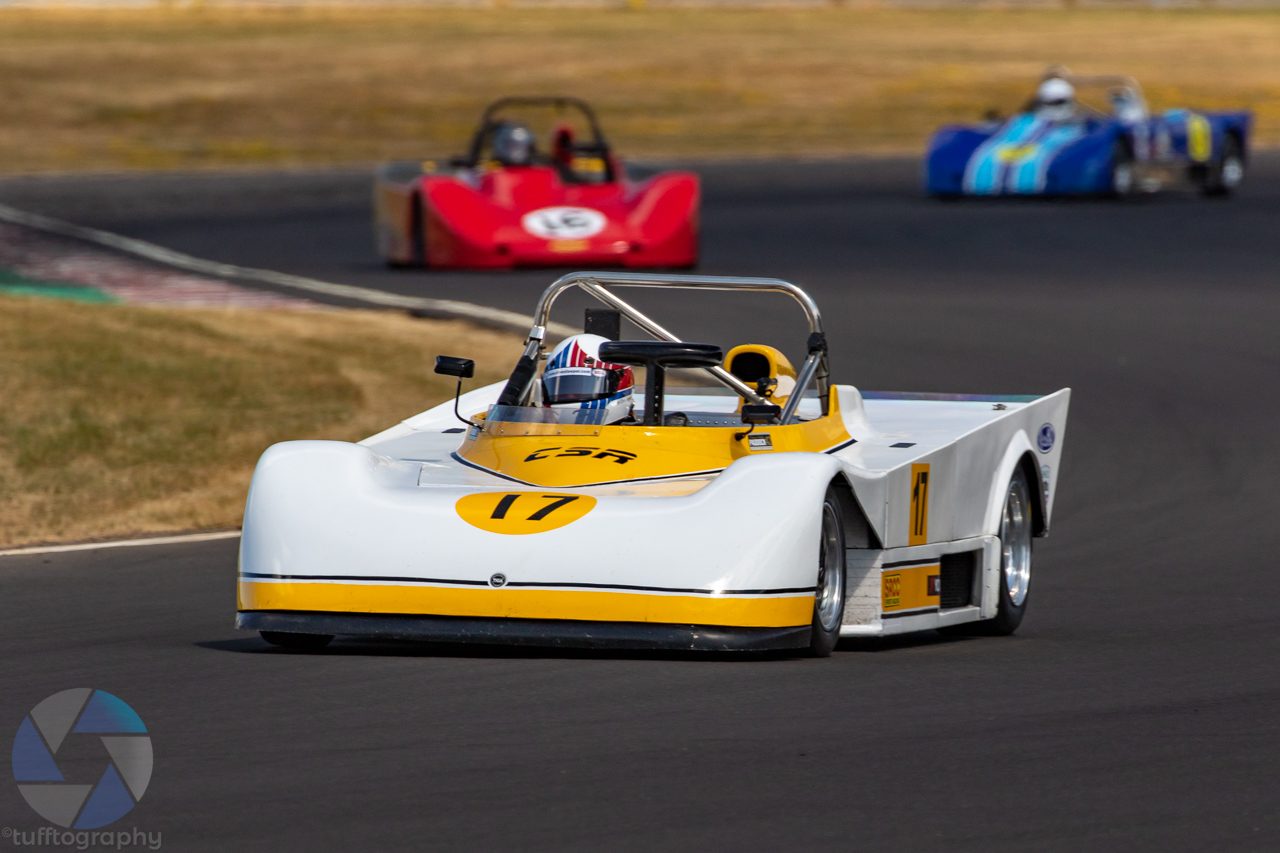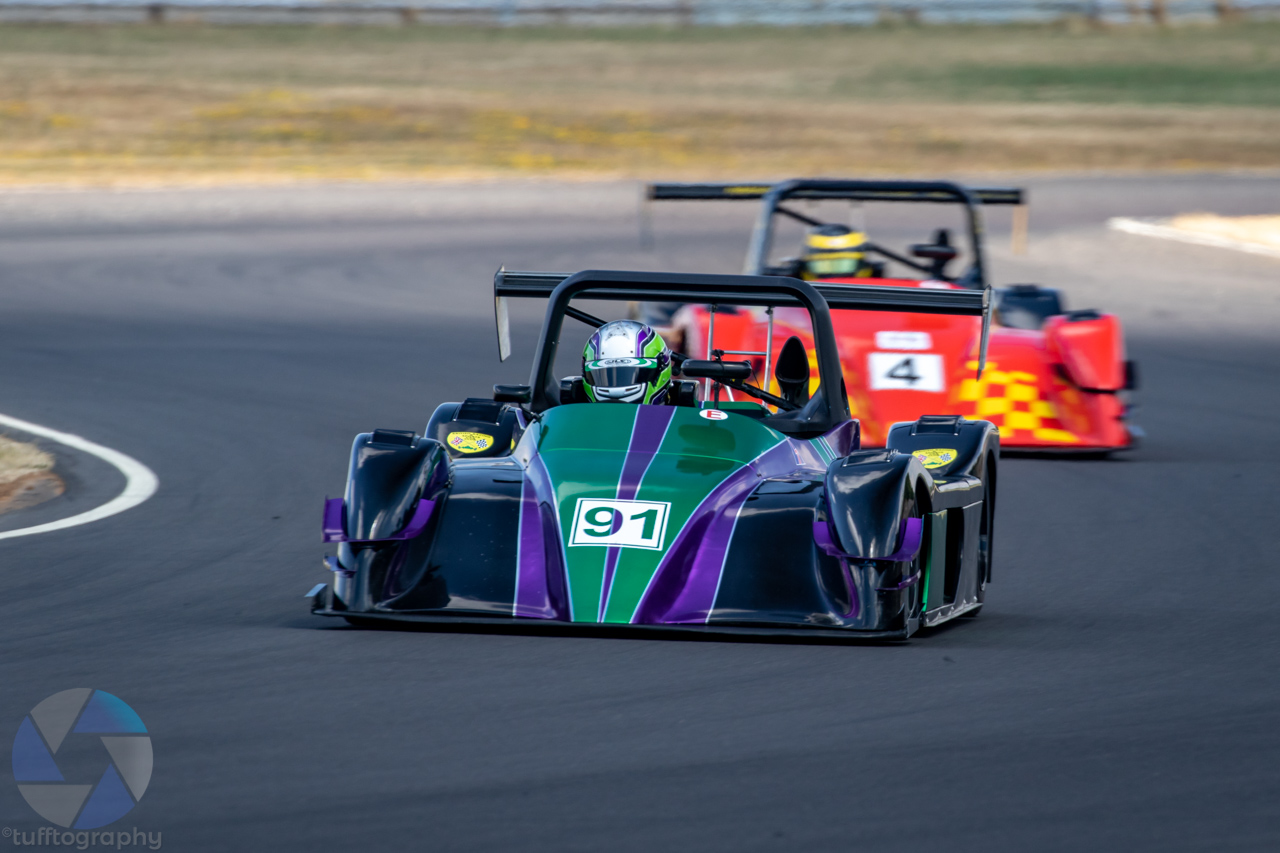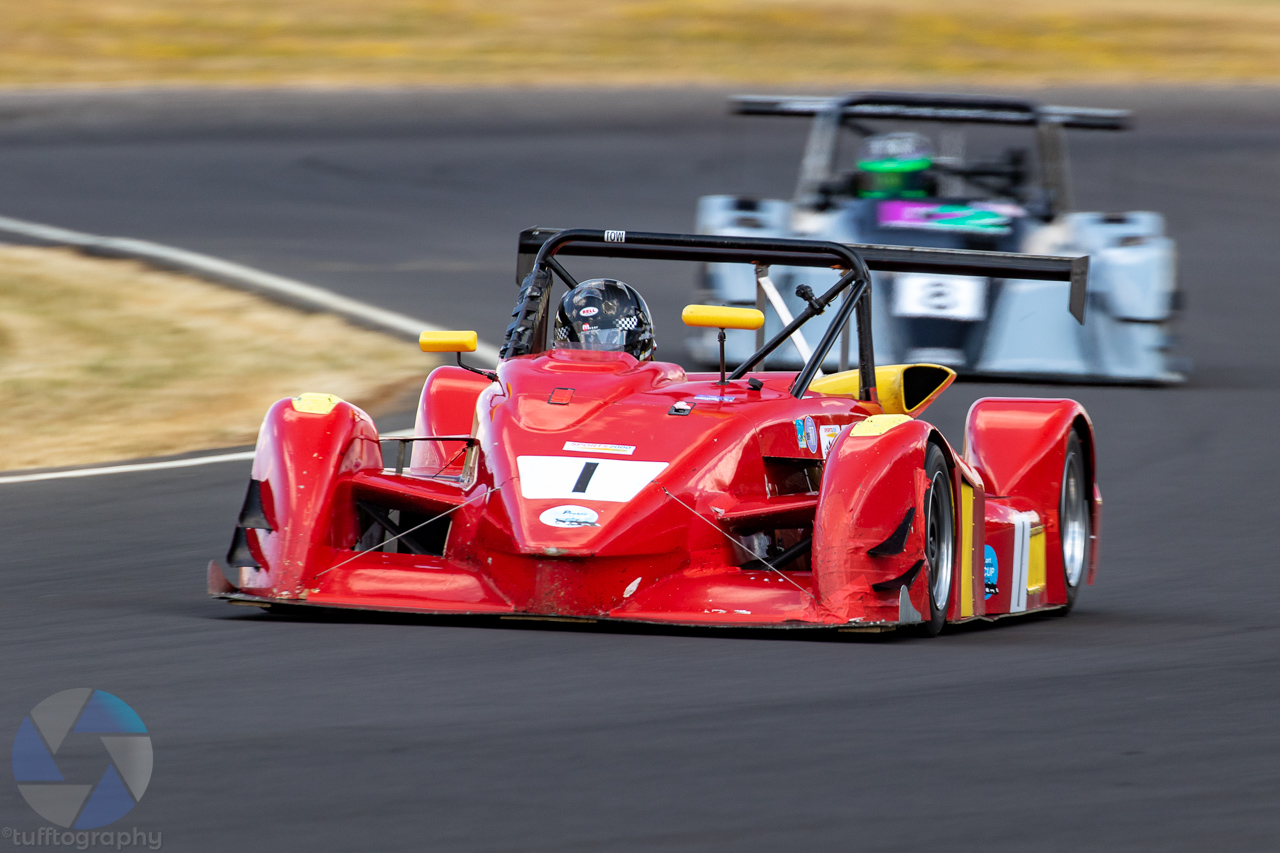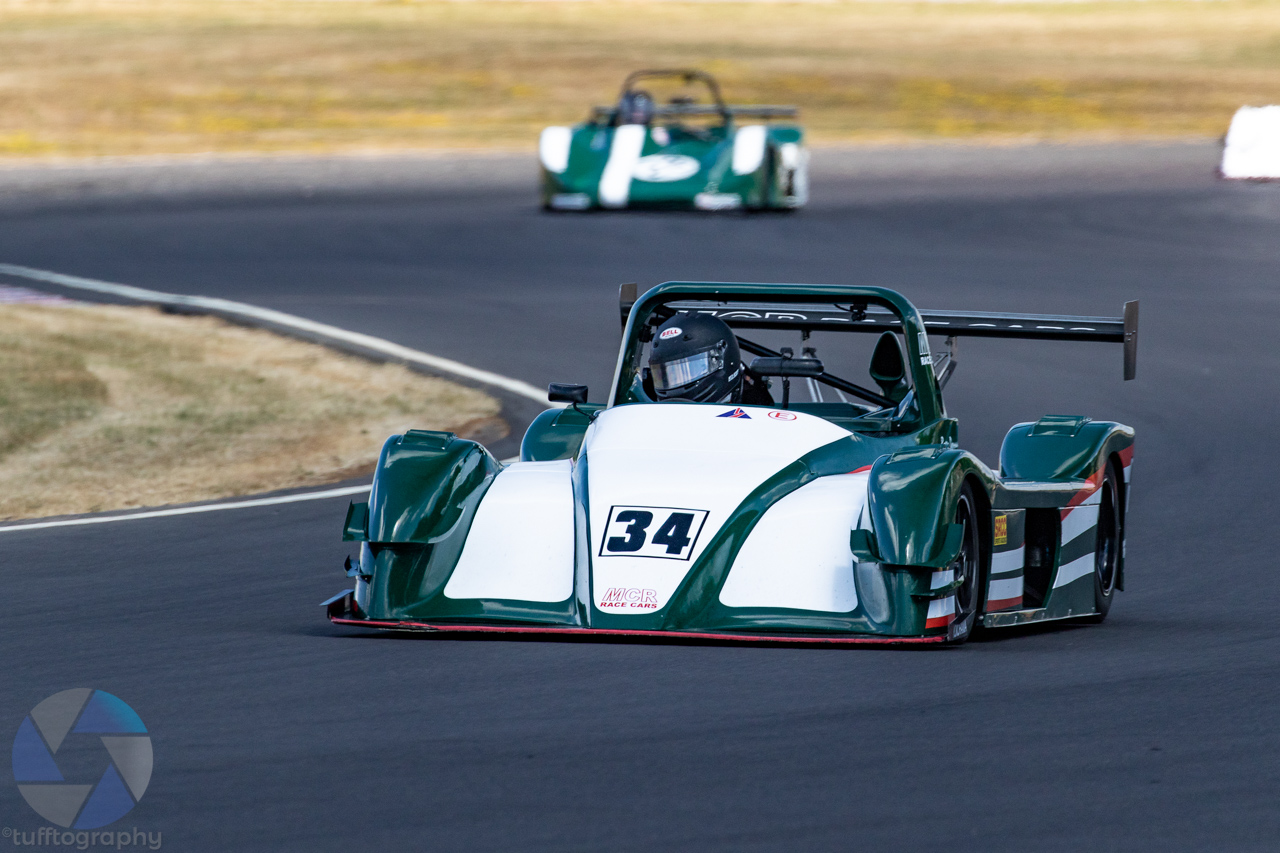 So on to the namesake of the weekend… the TCR UK racing… just a shame the grid wasn't very full…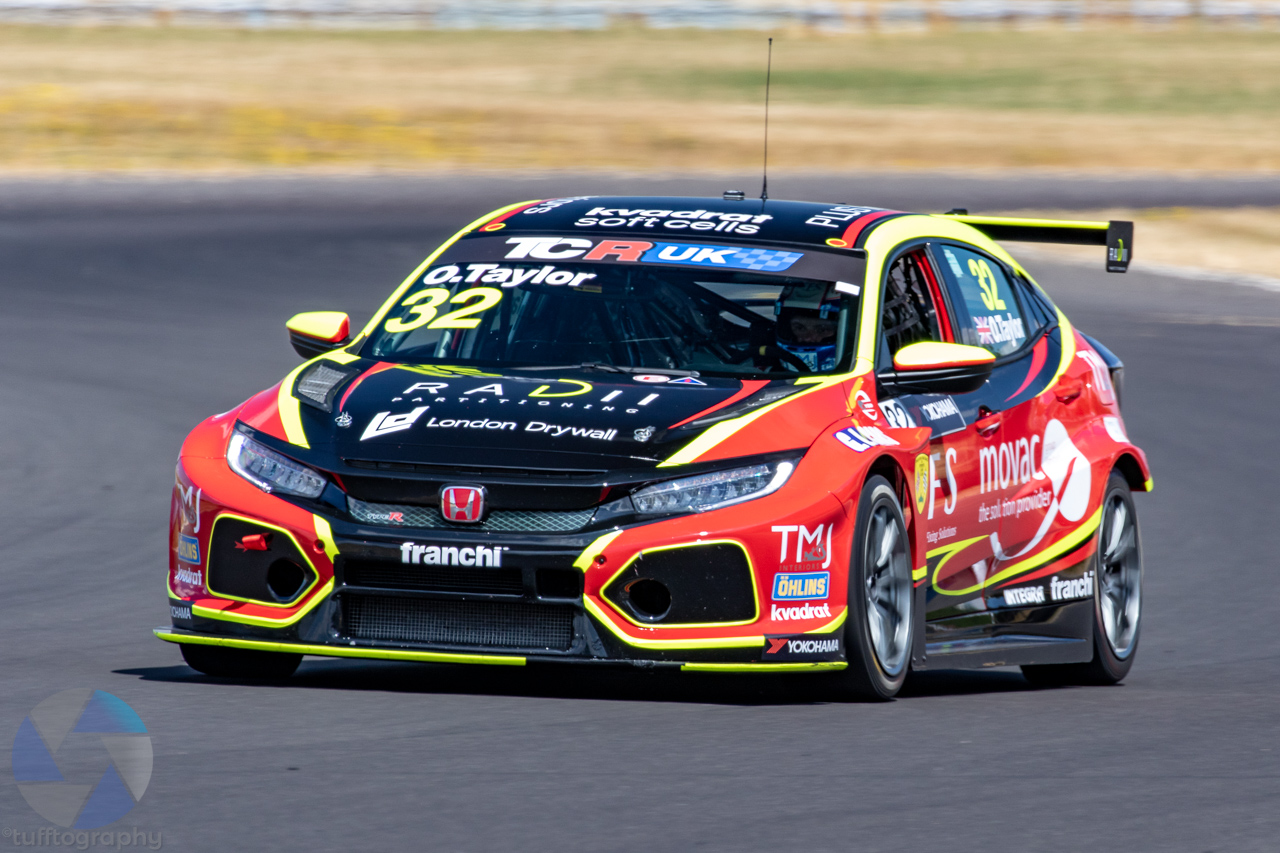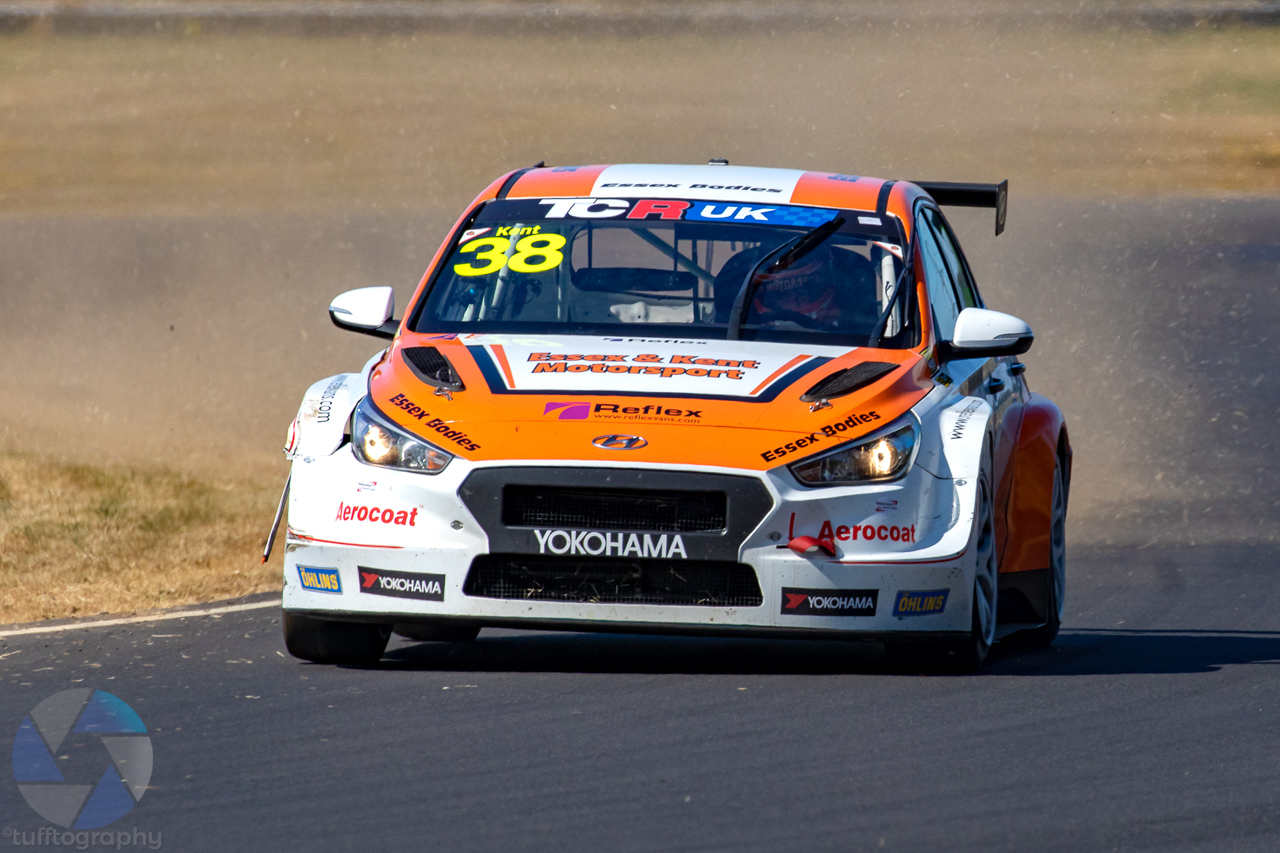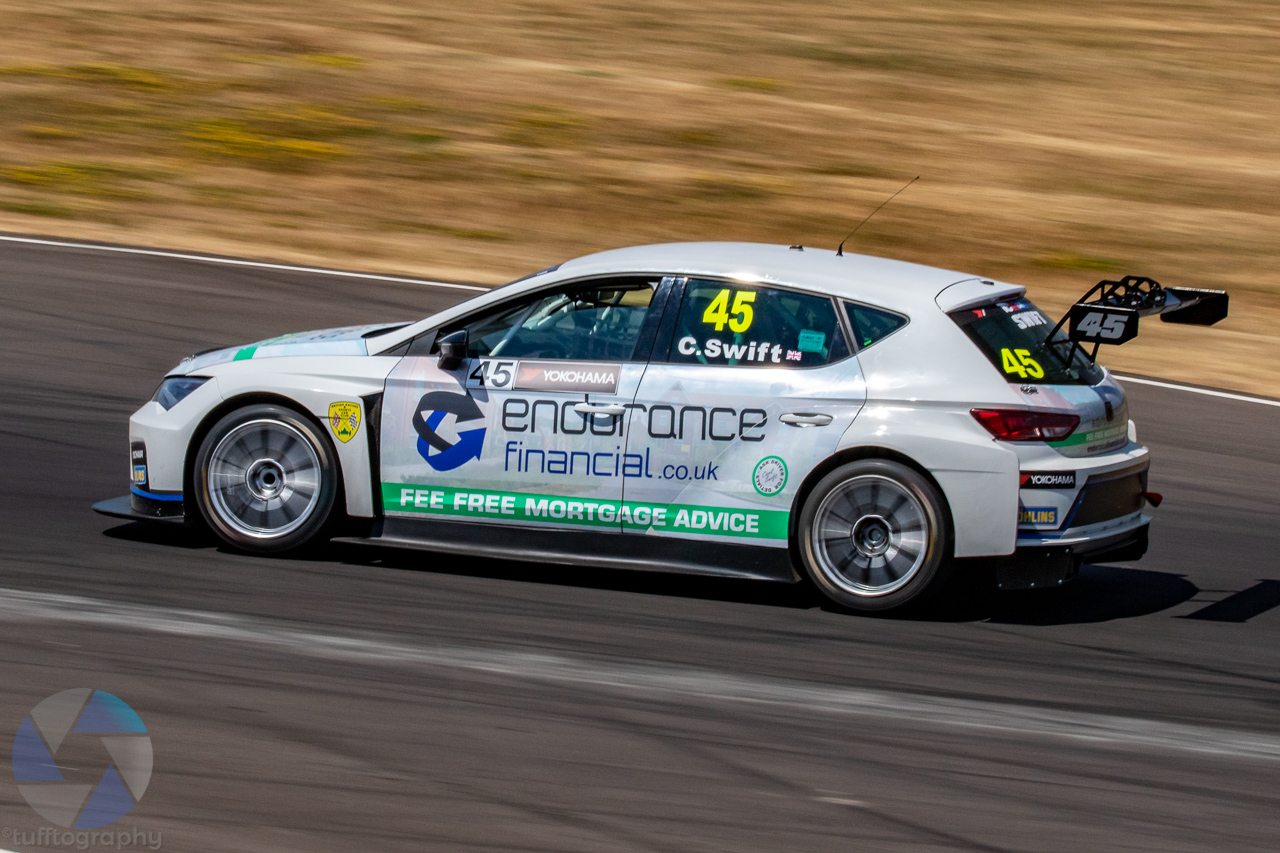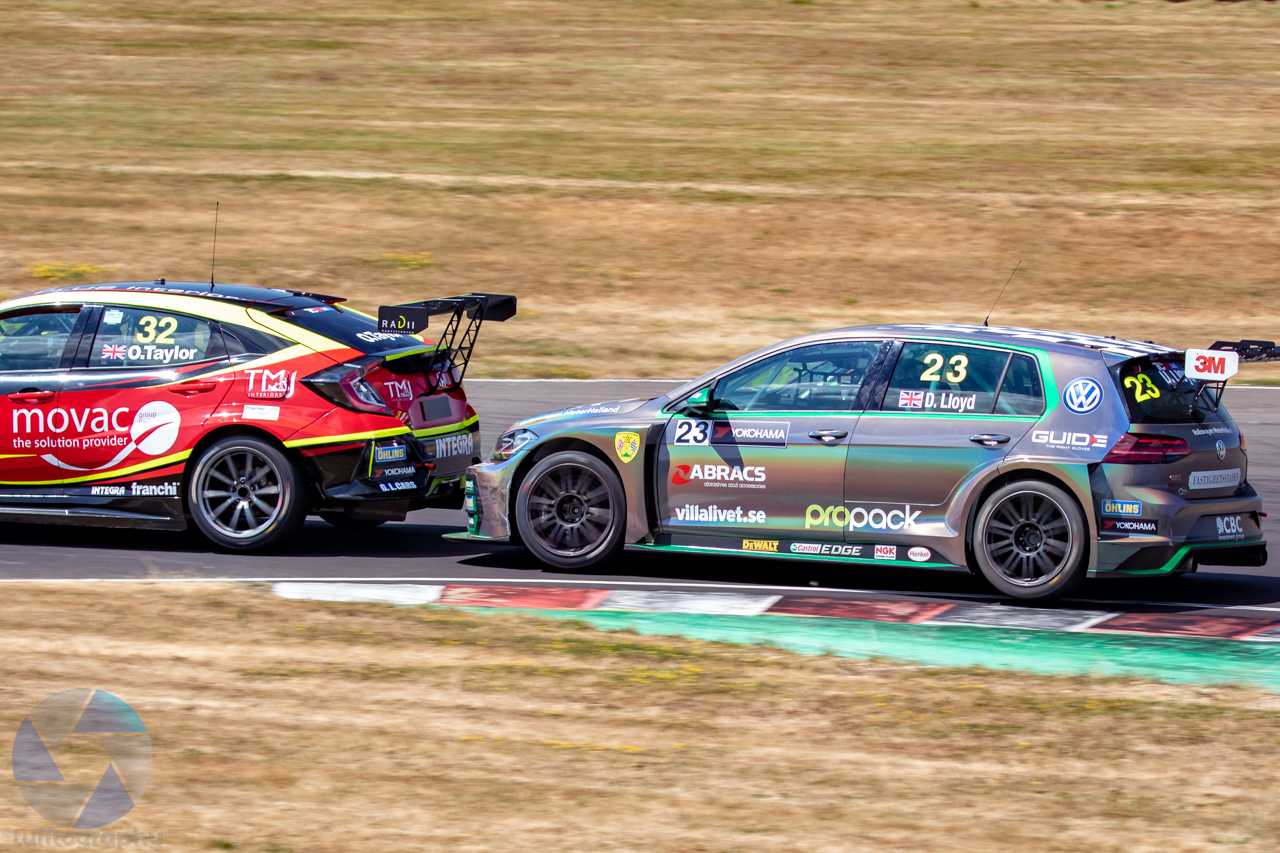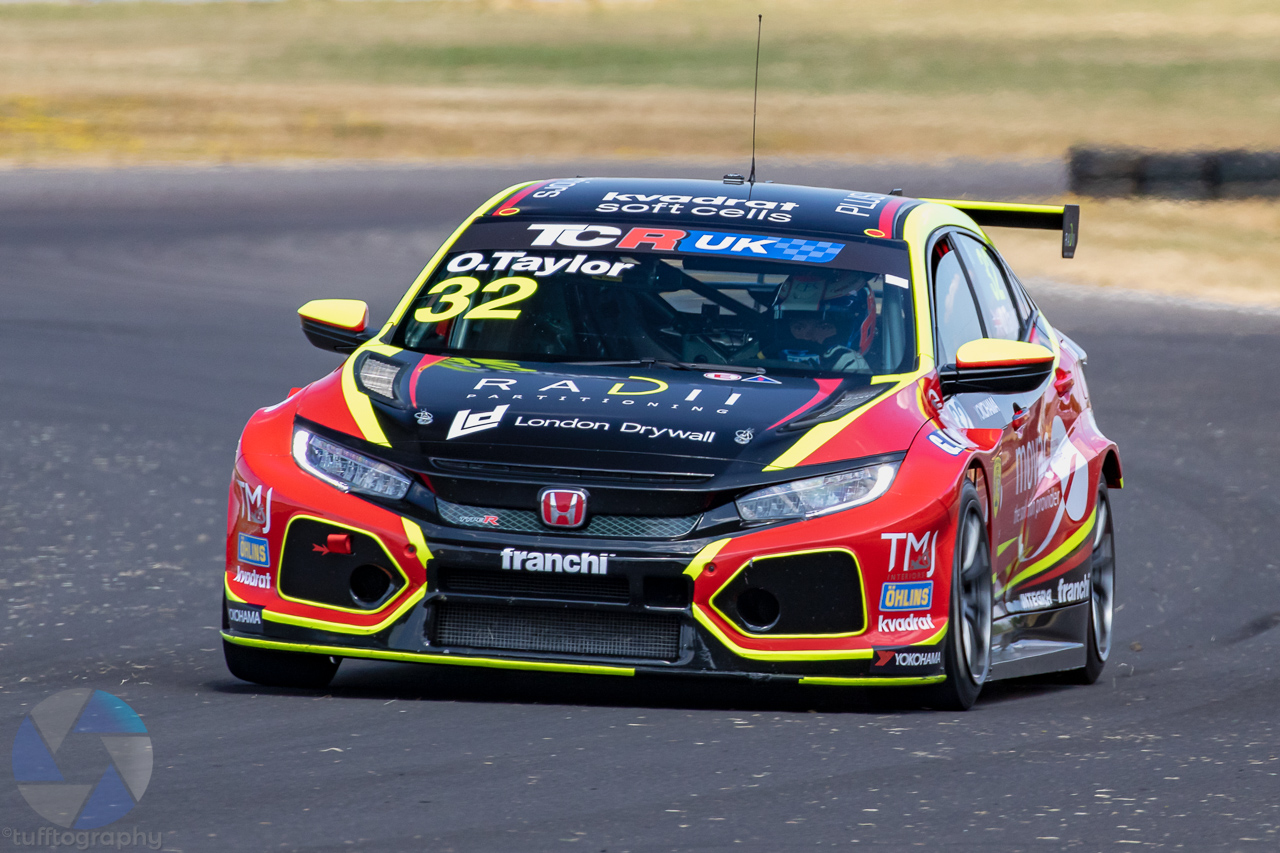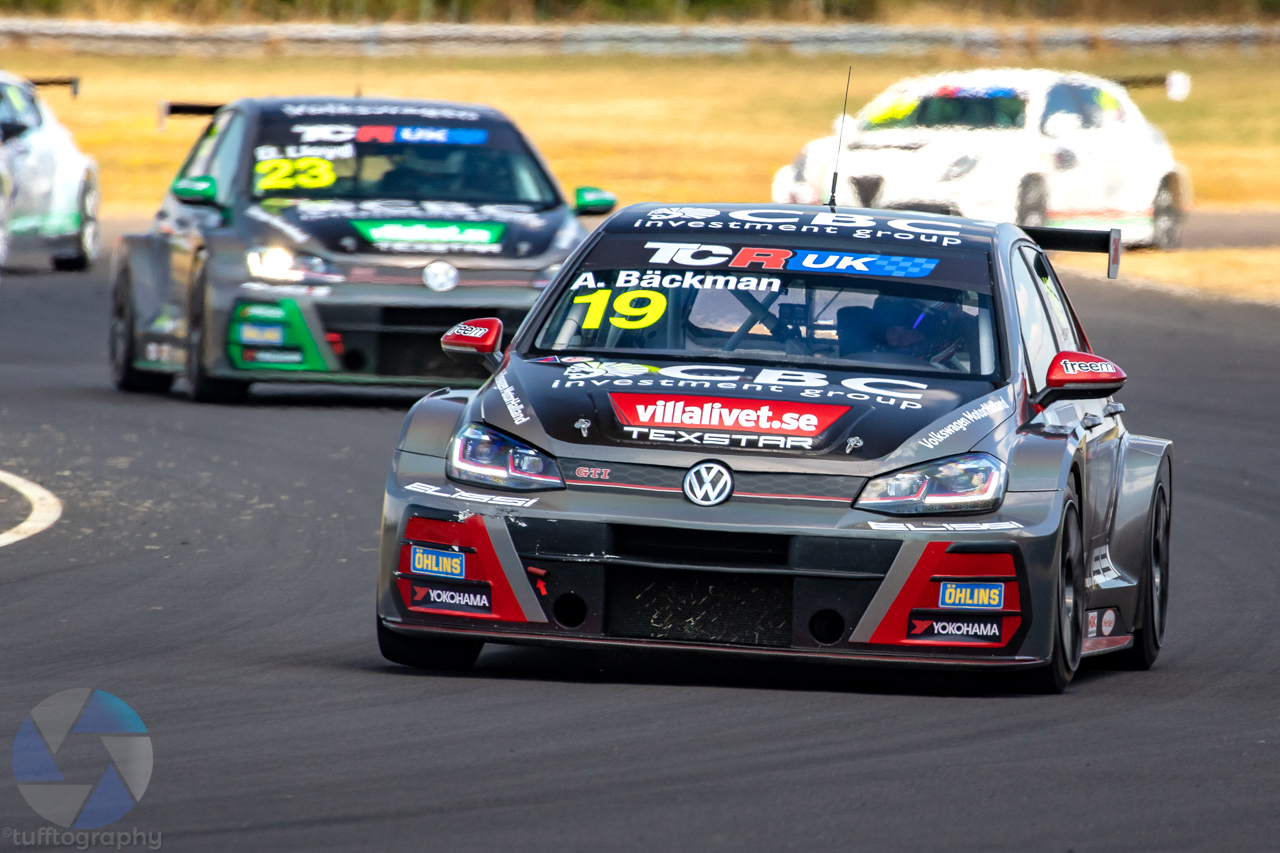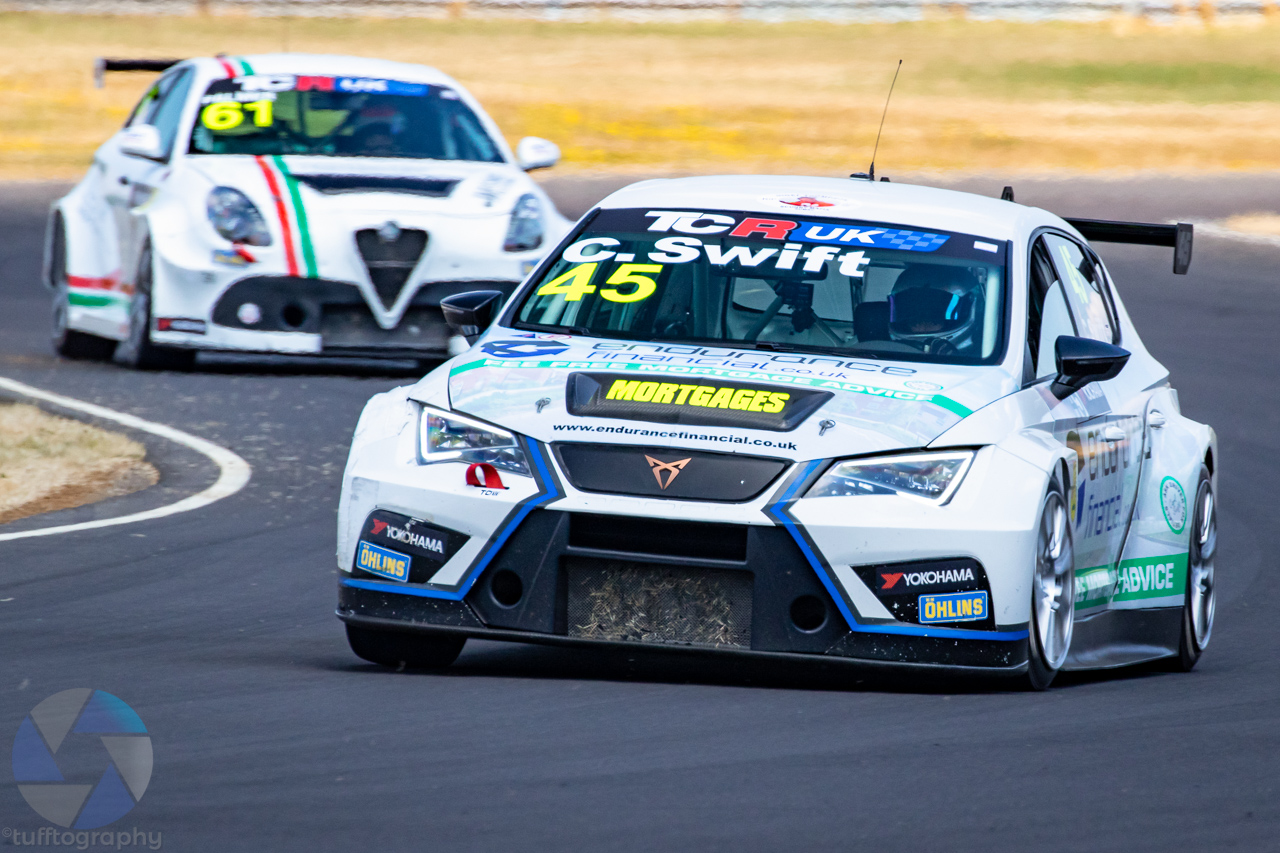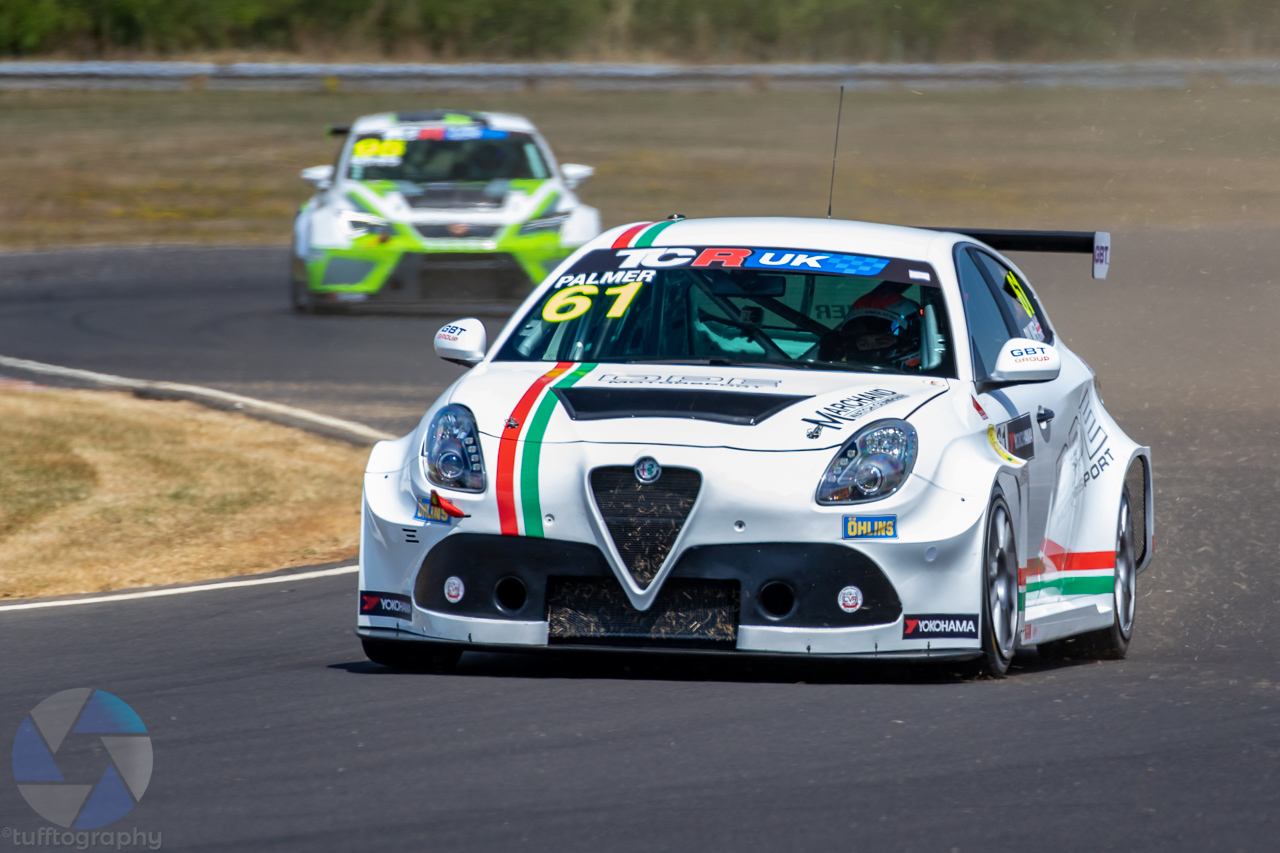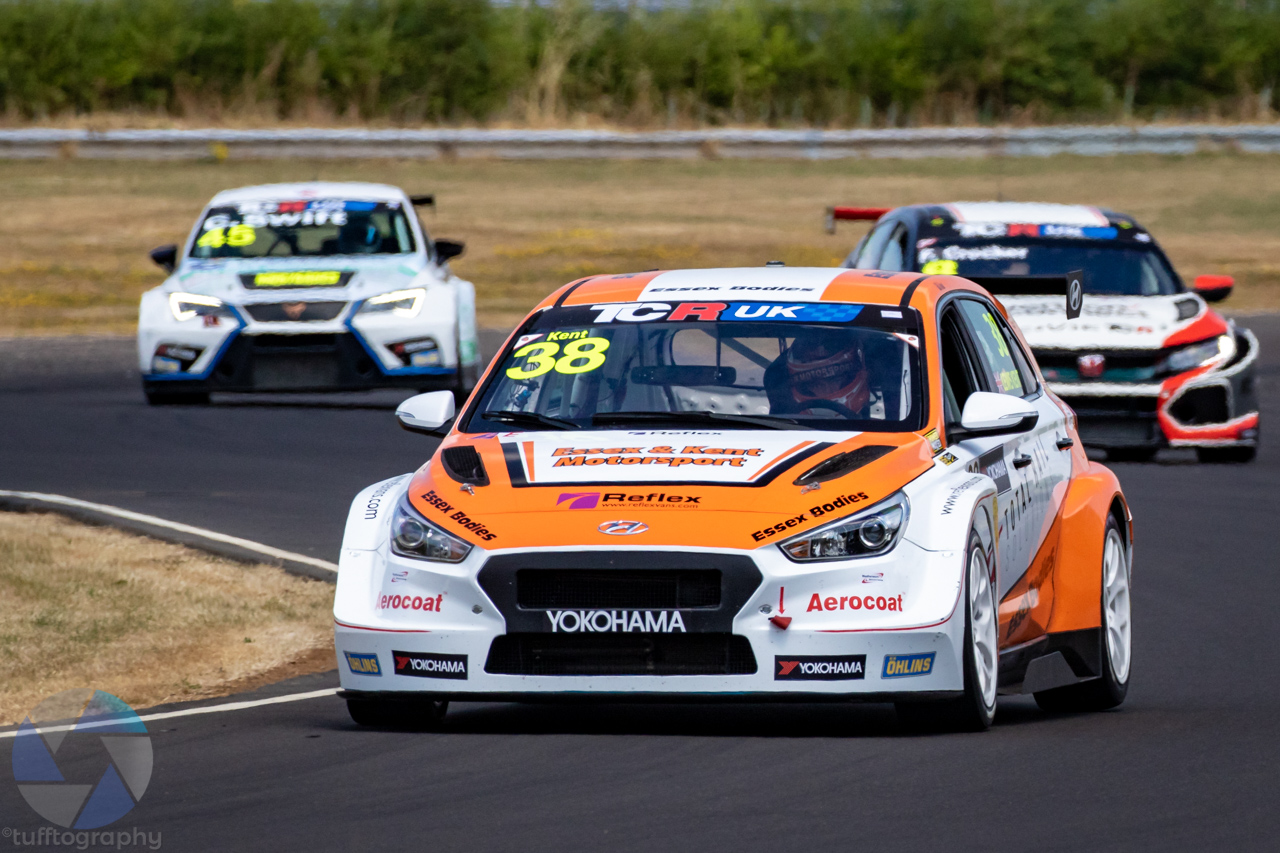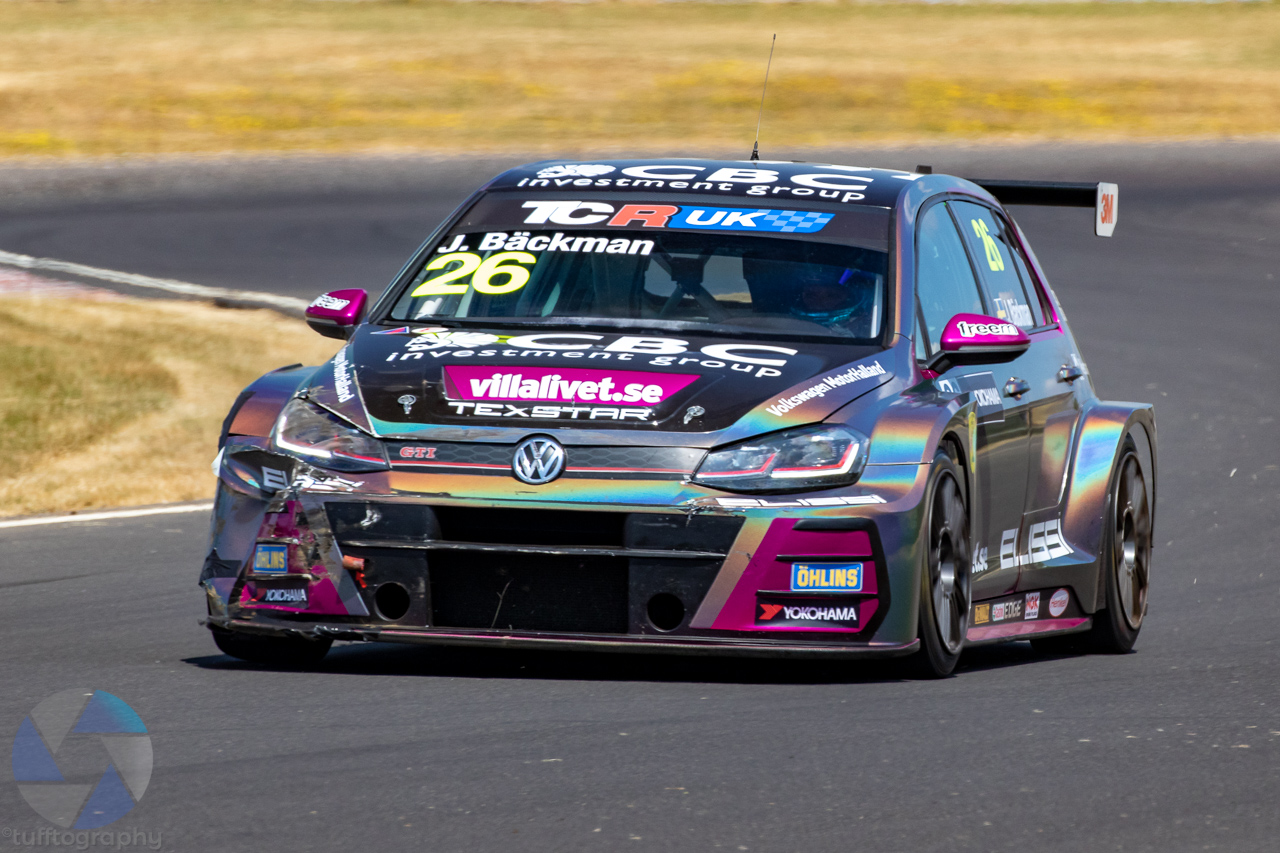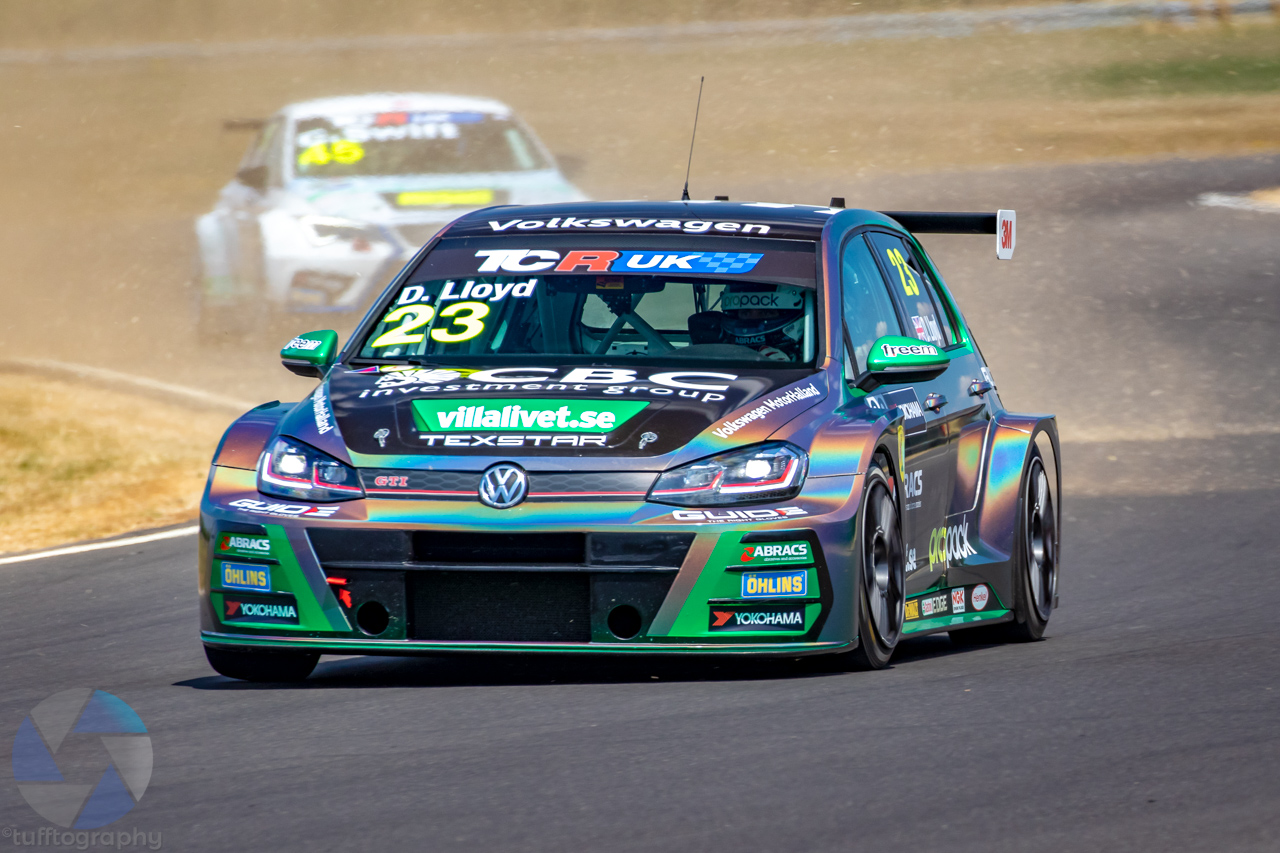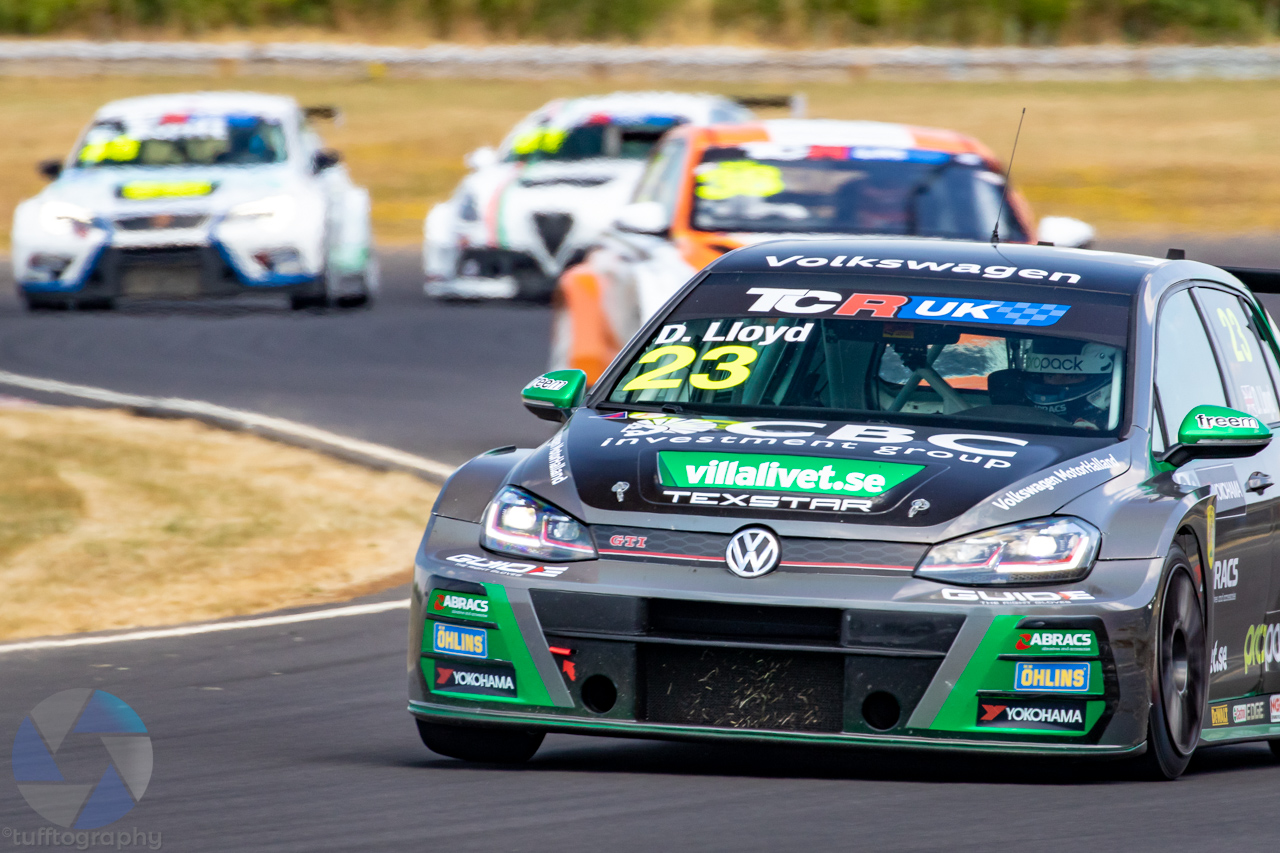 Nankang BMW Compact Championship…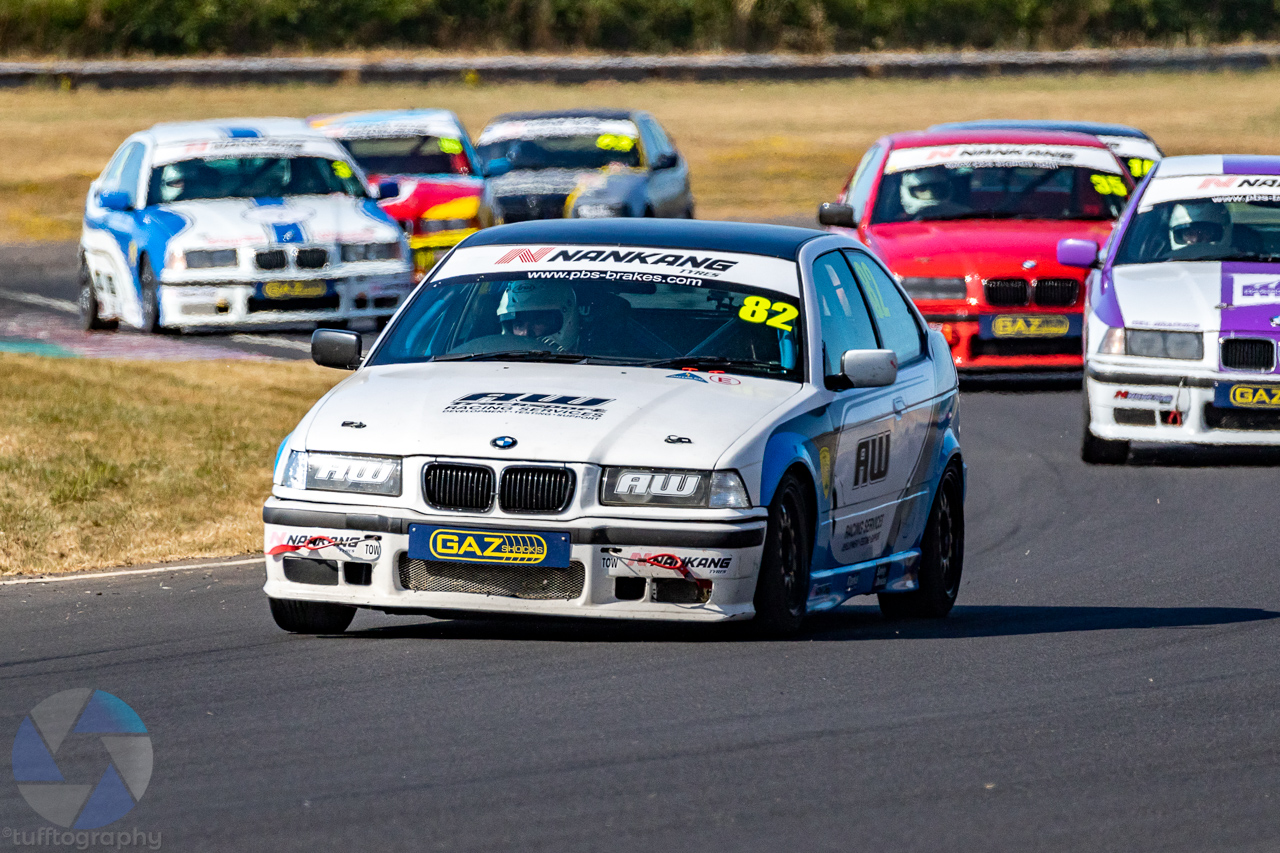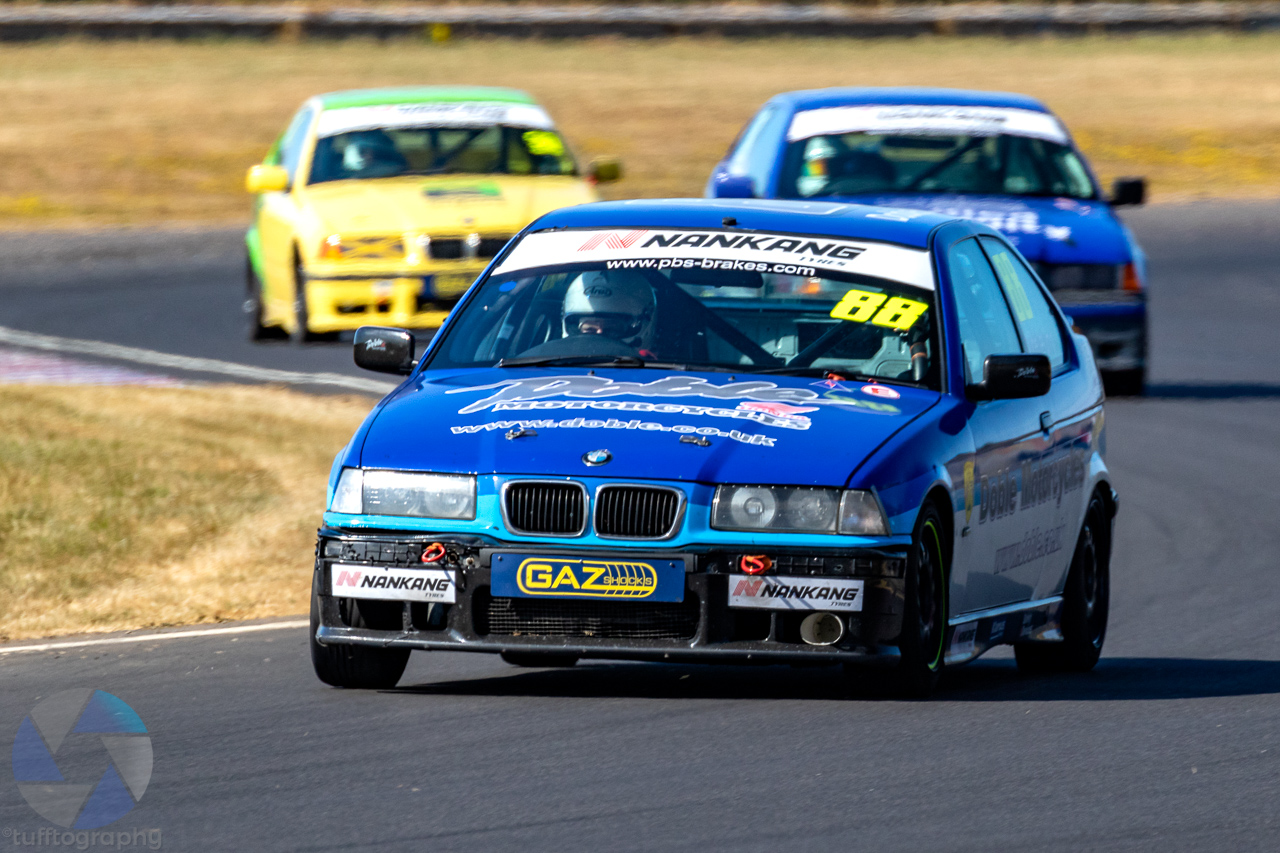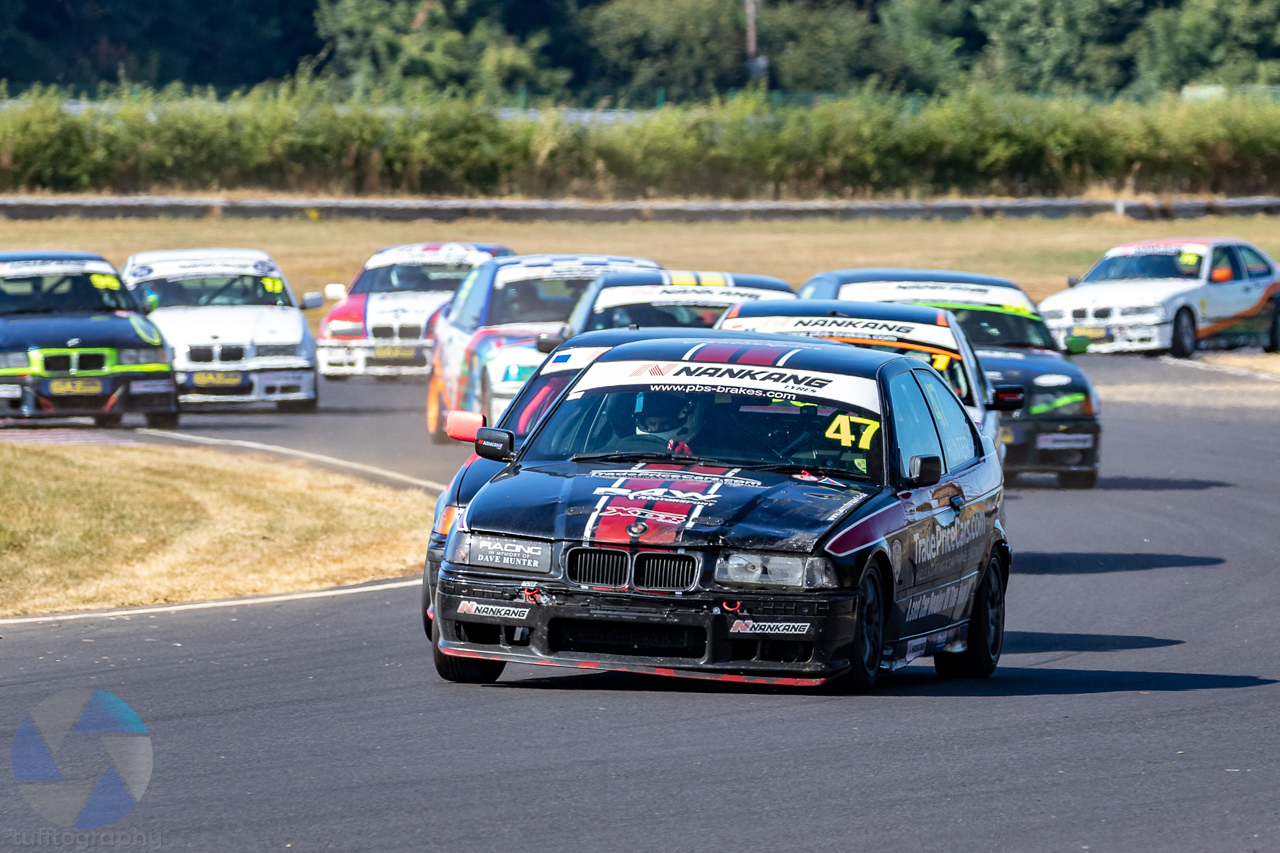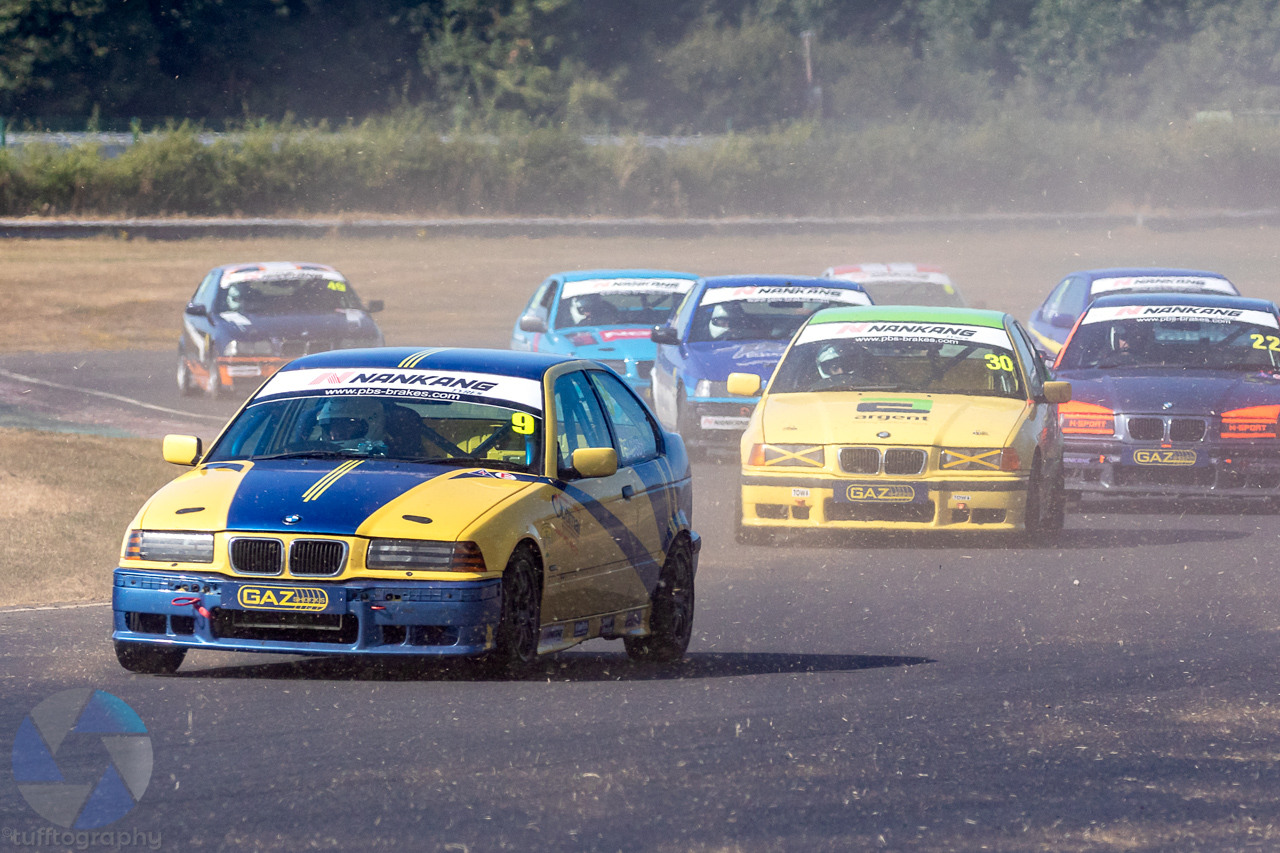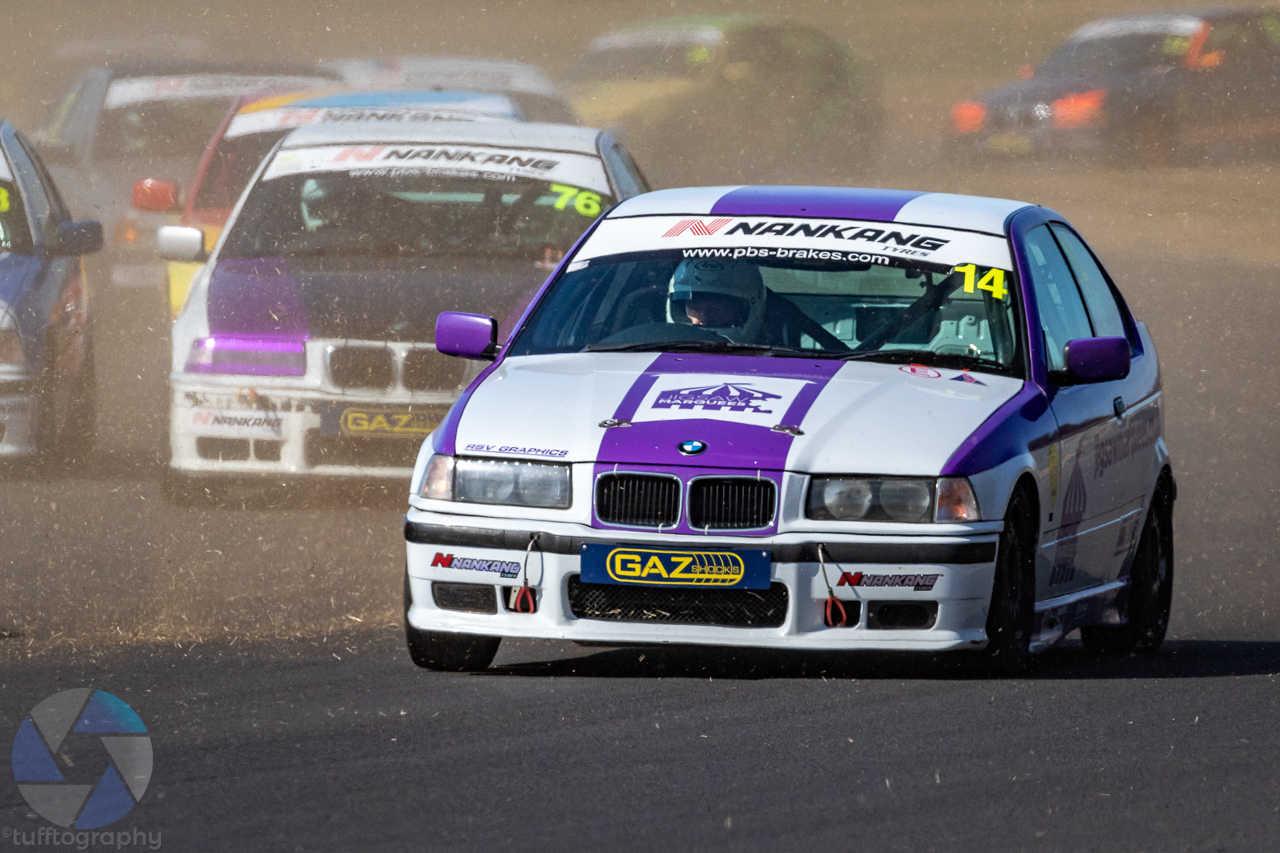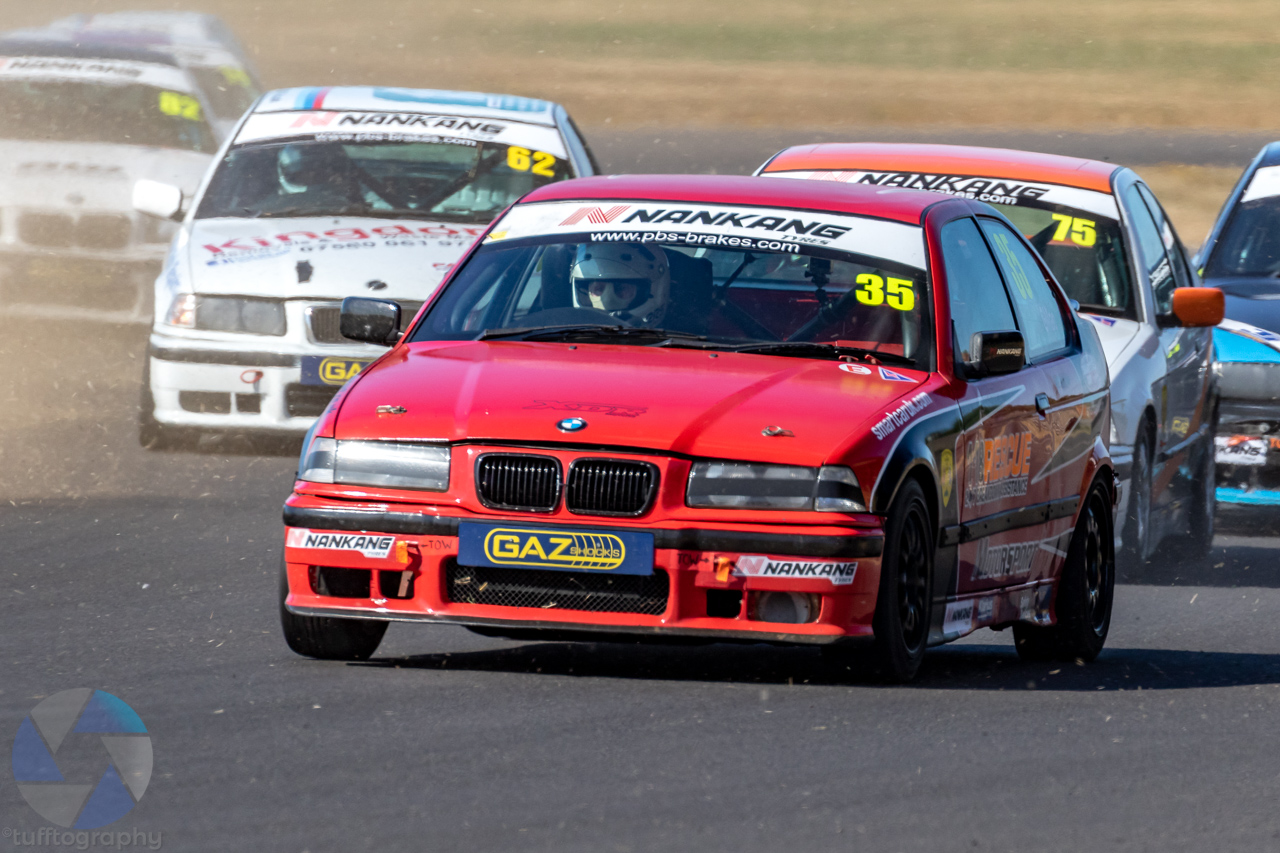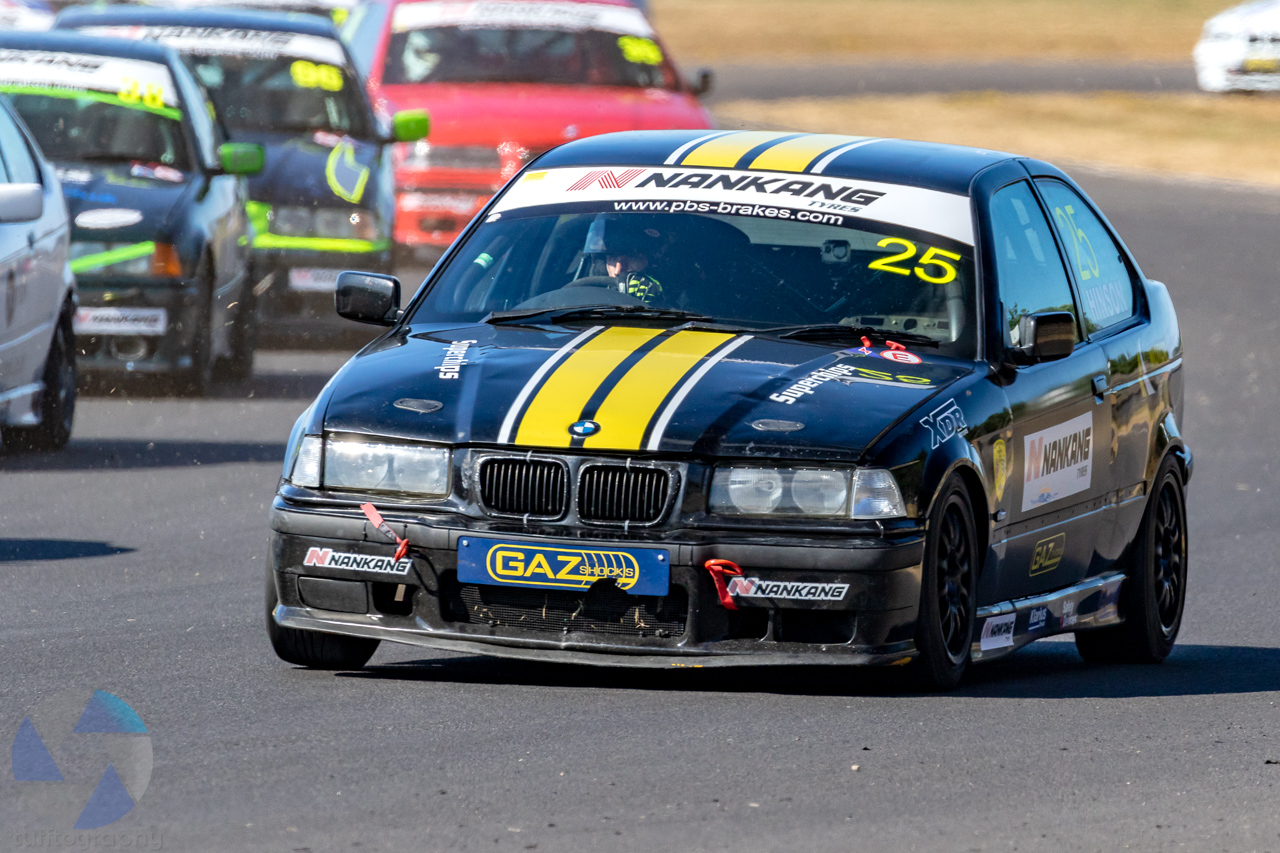 ….and lastly the CCS race…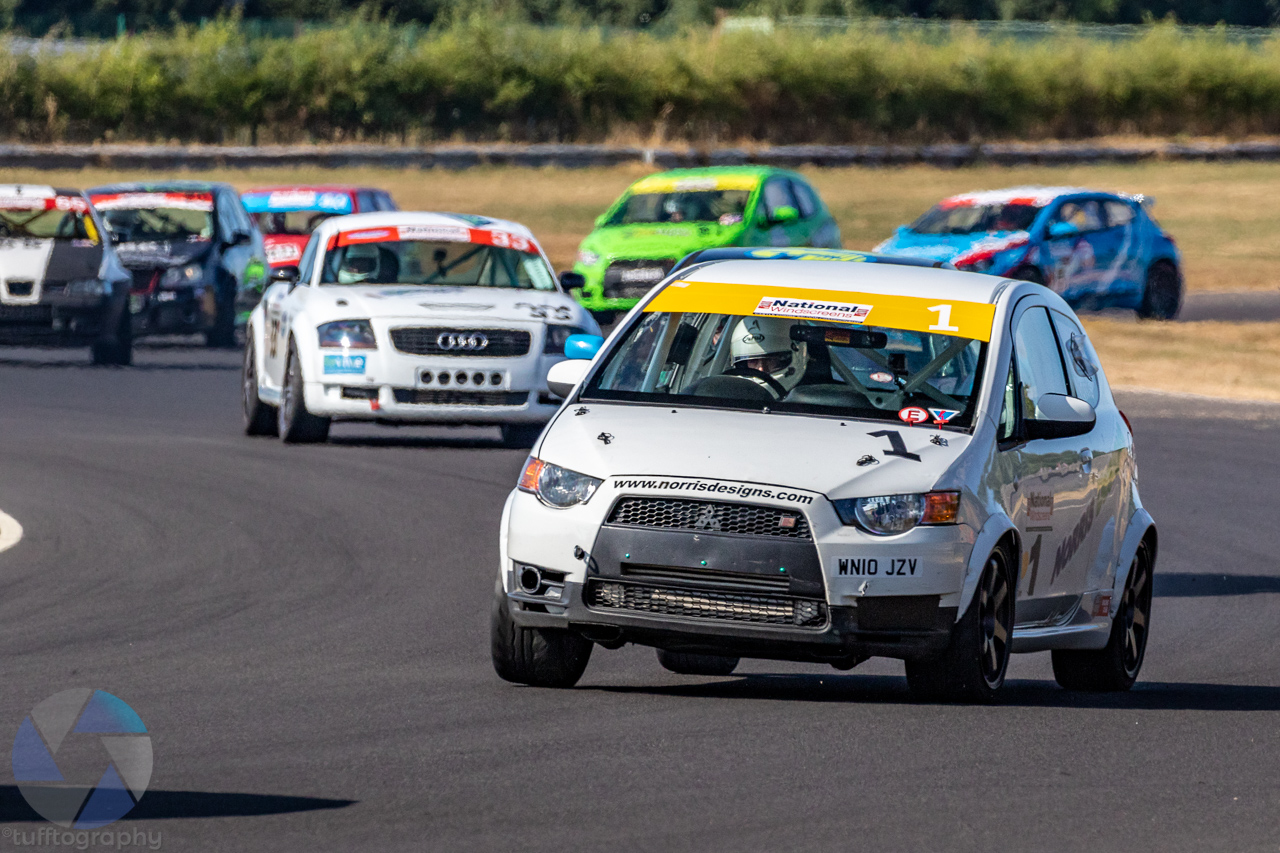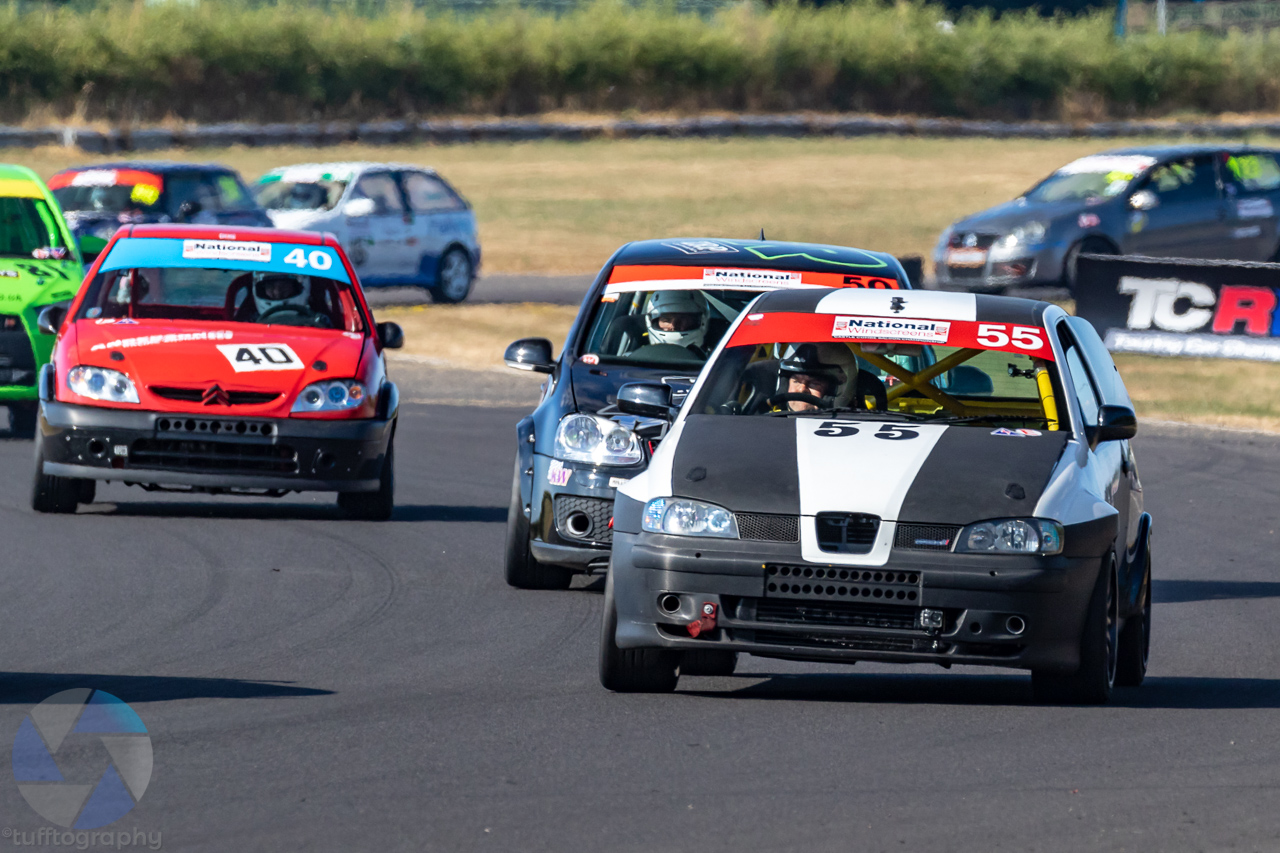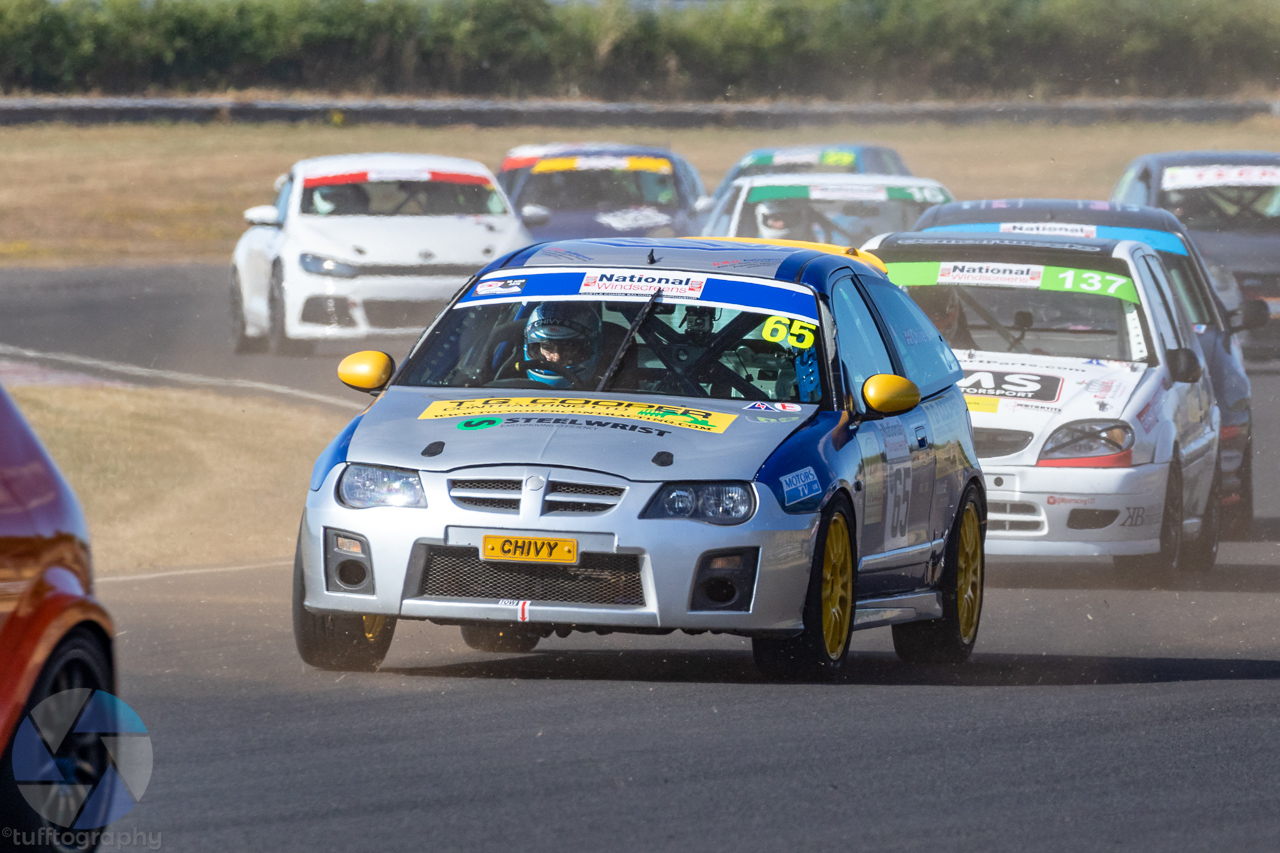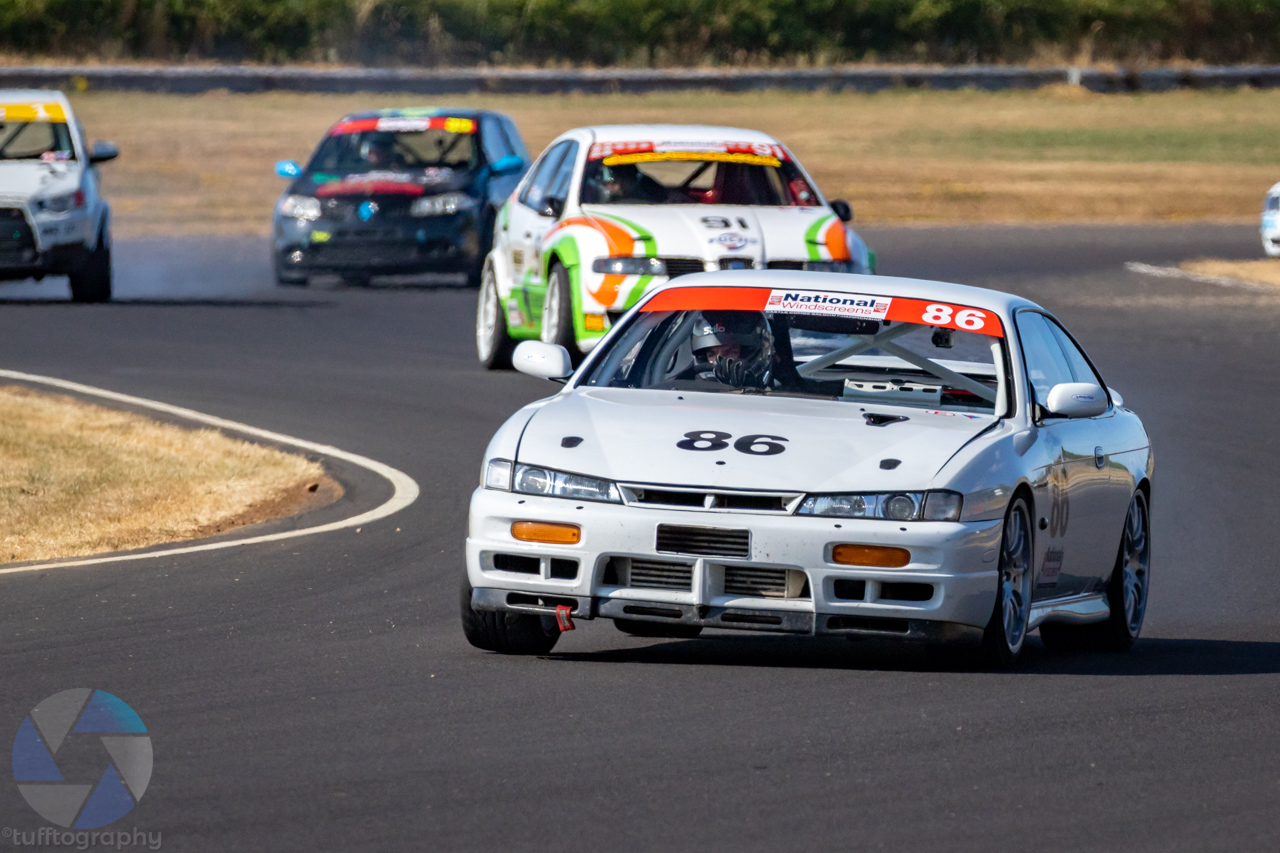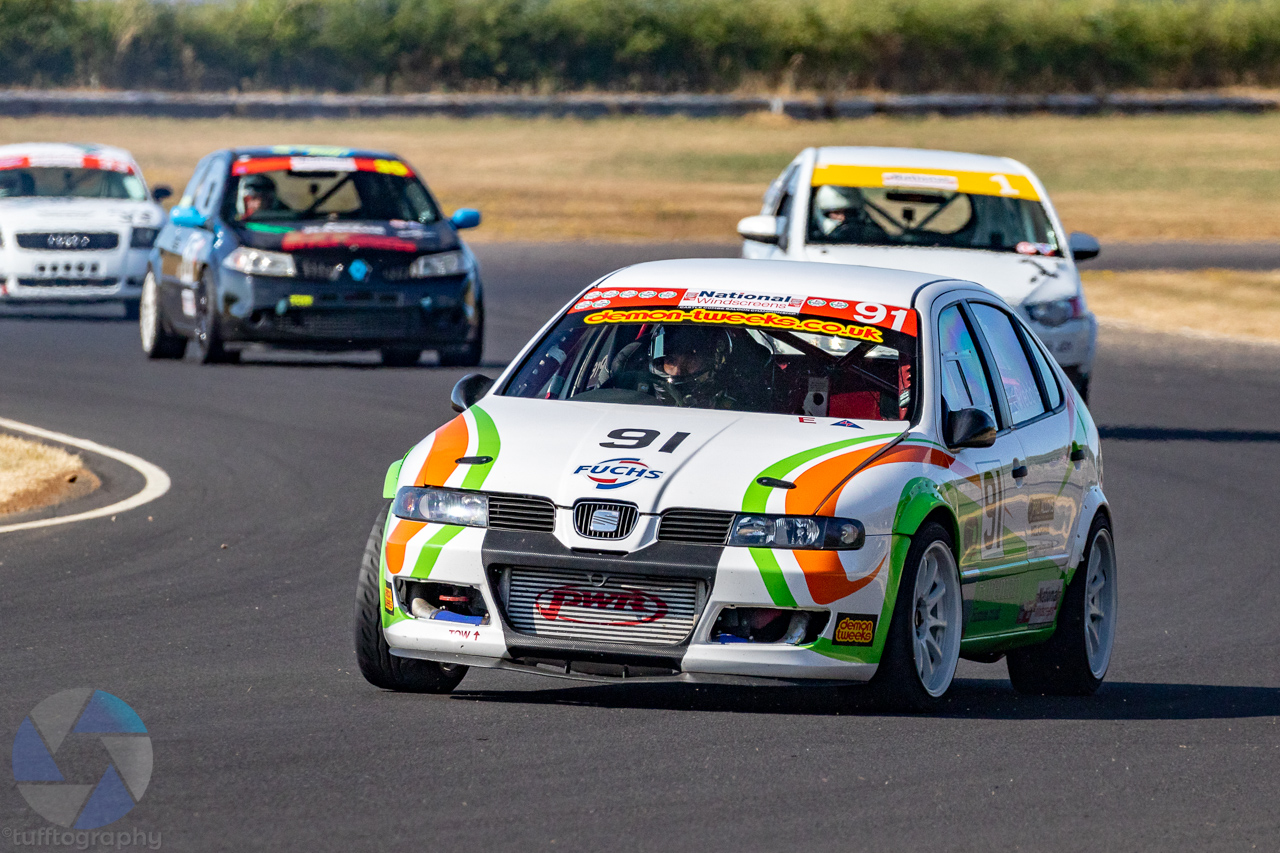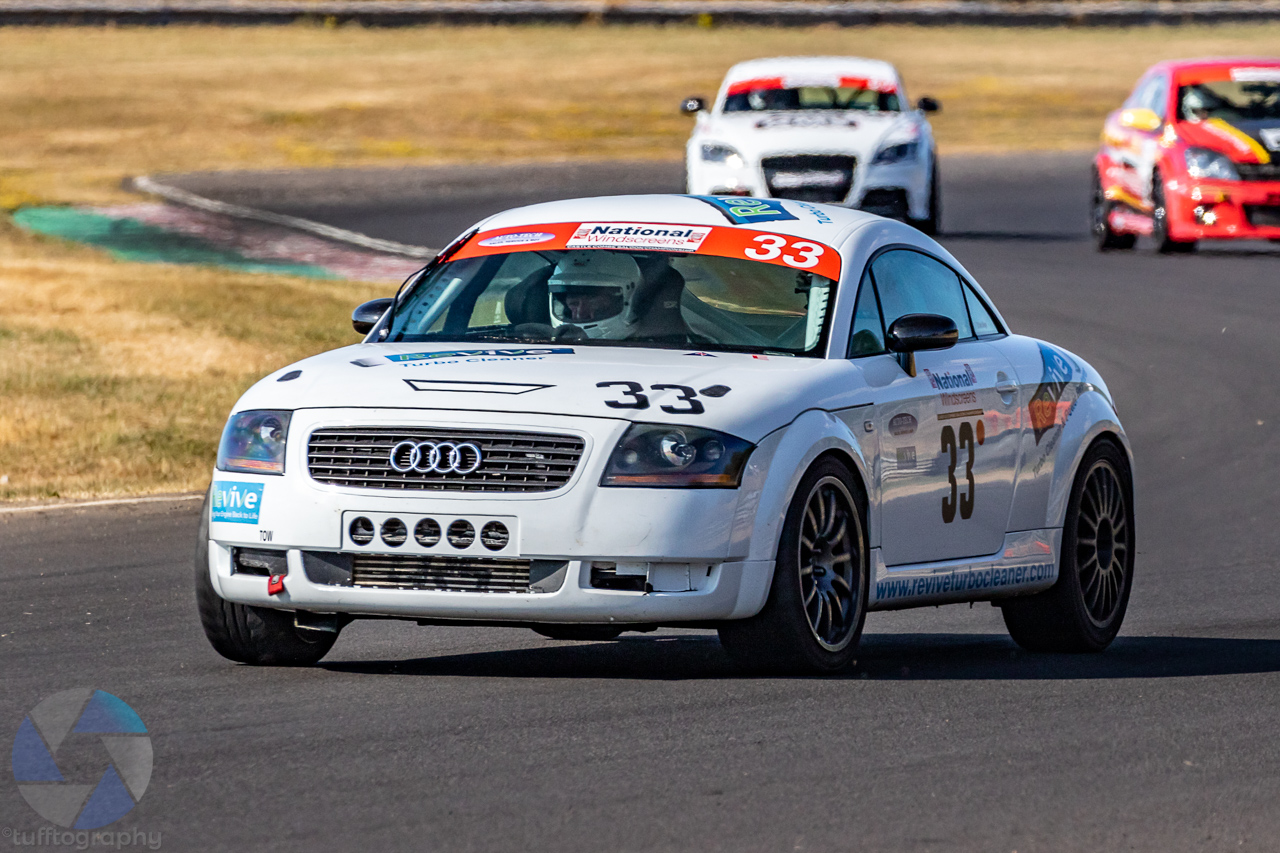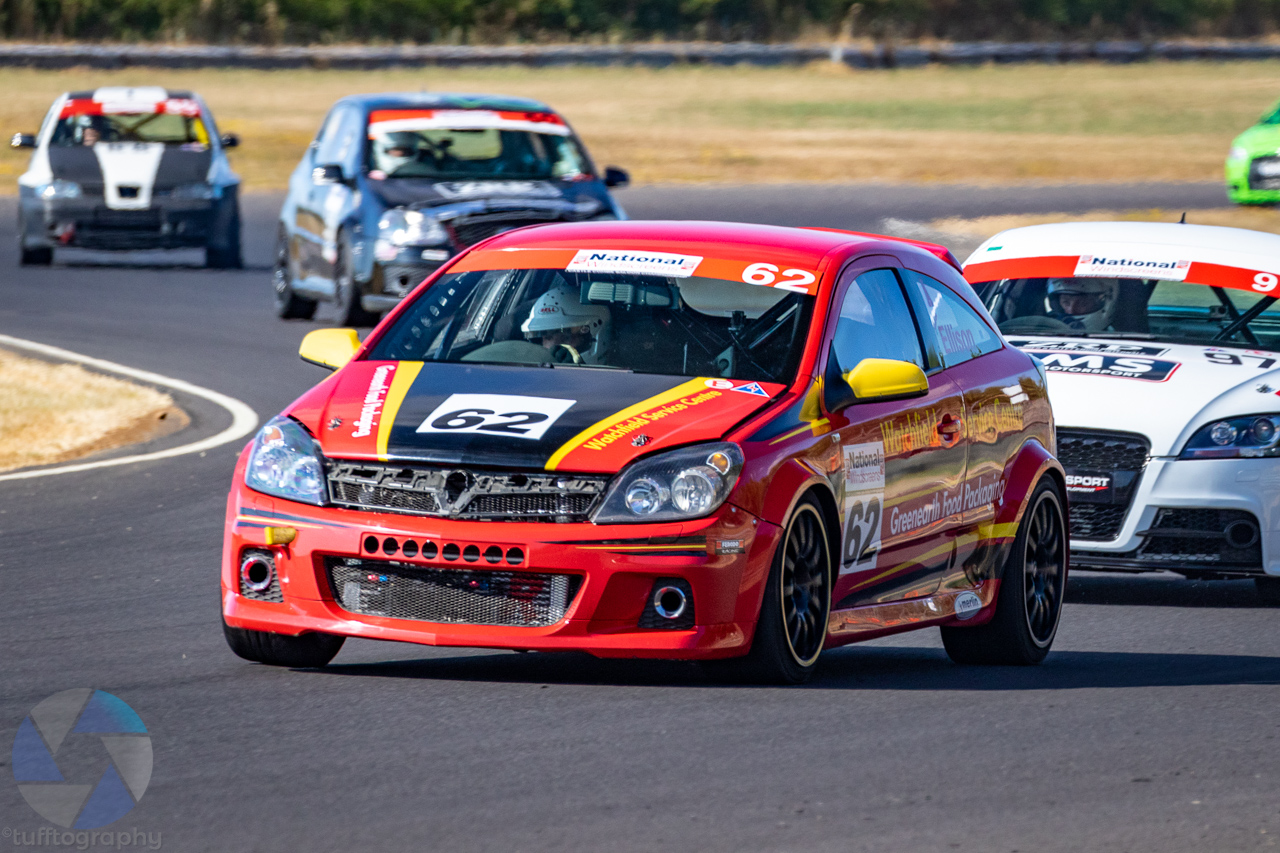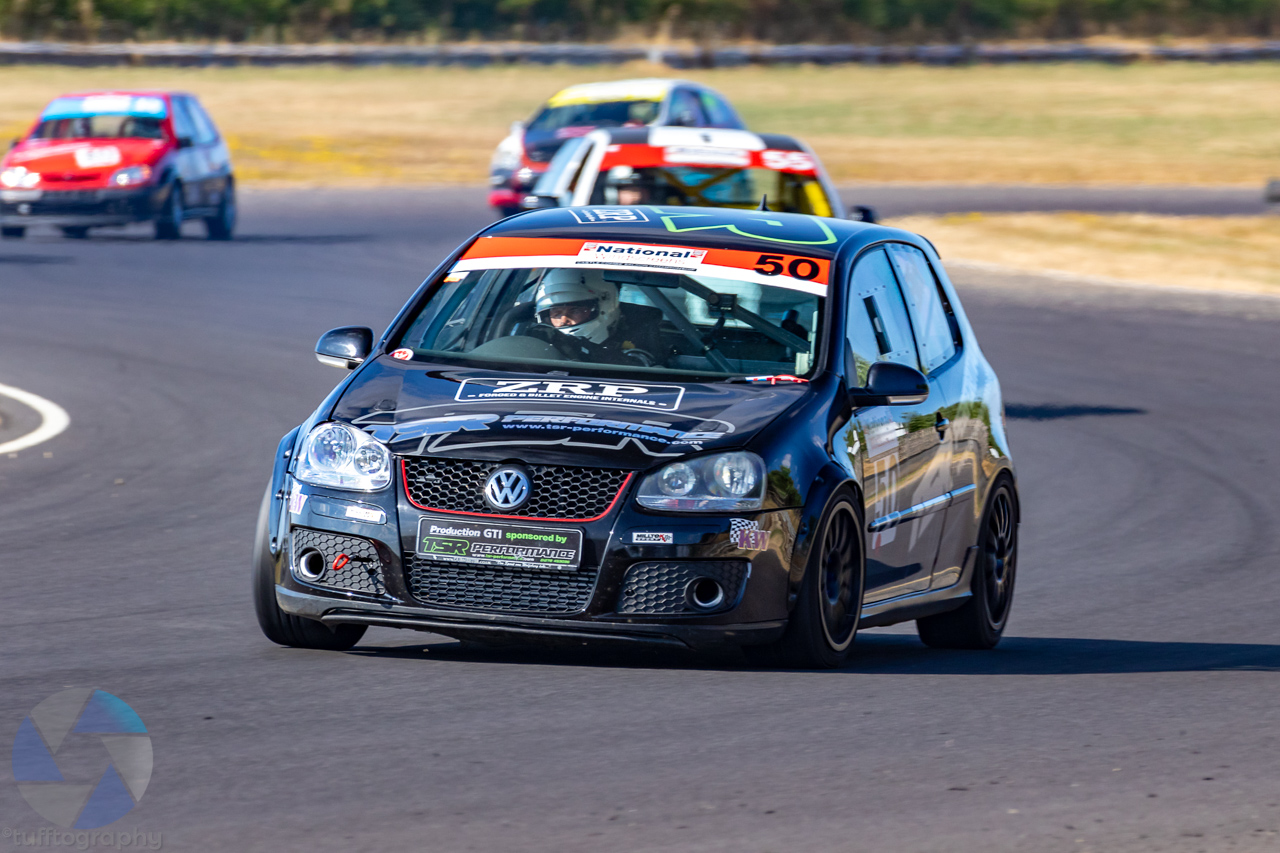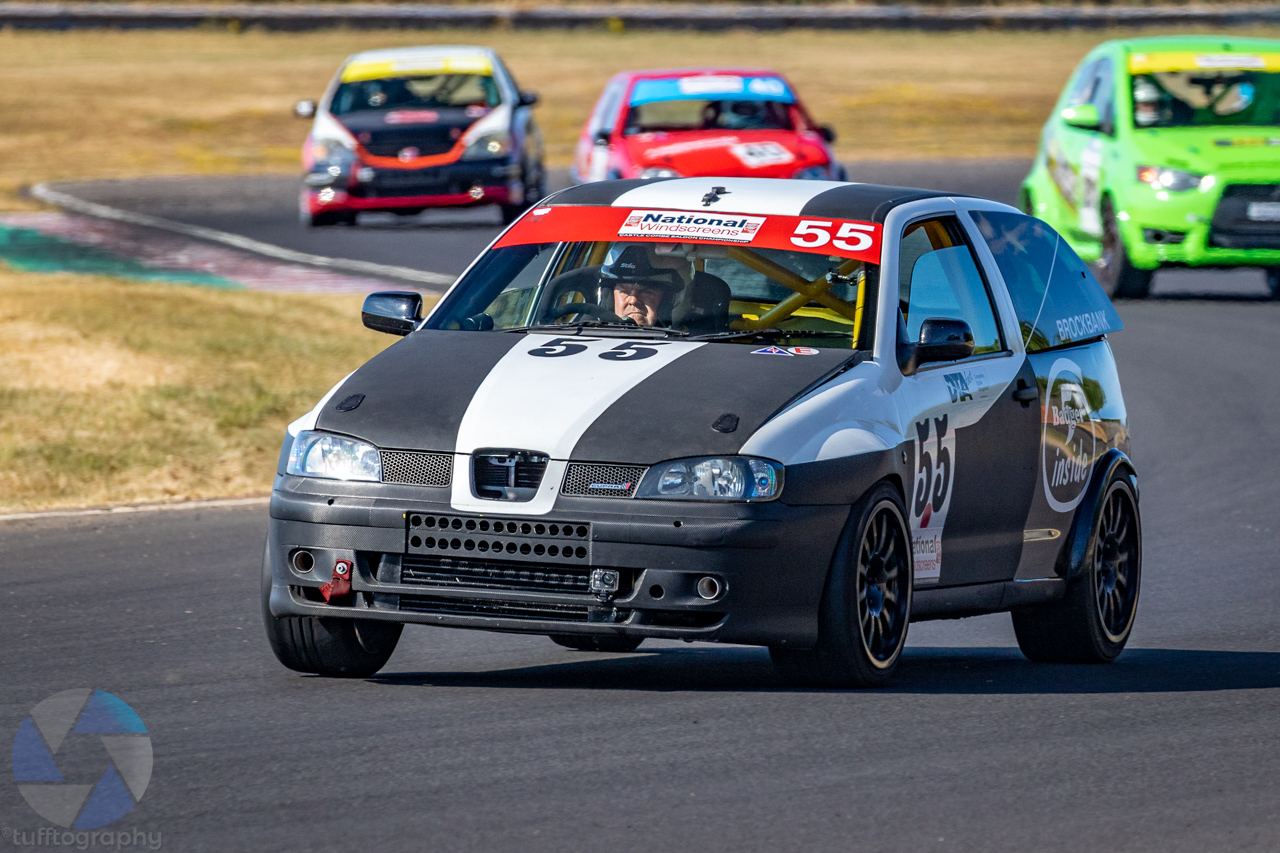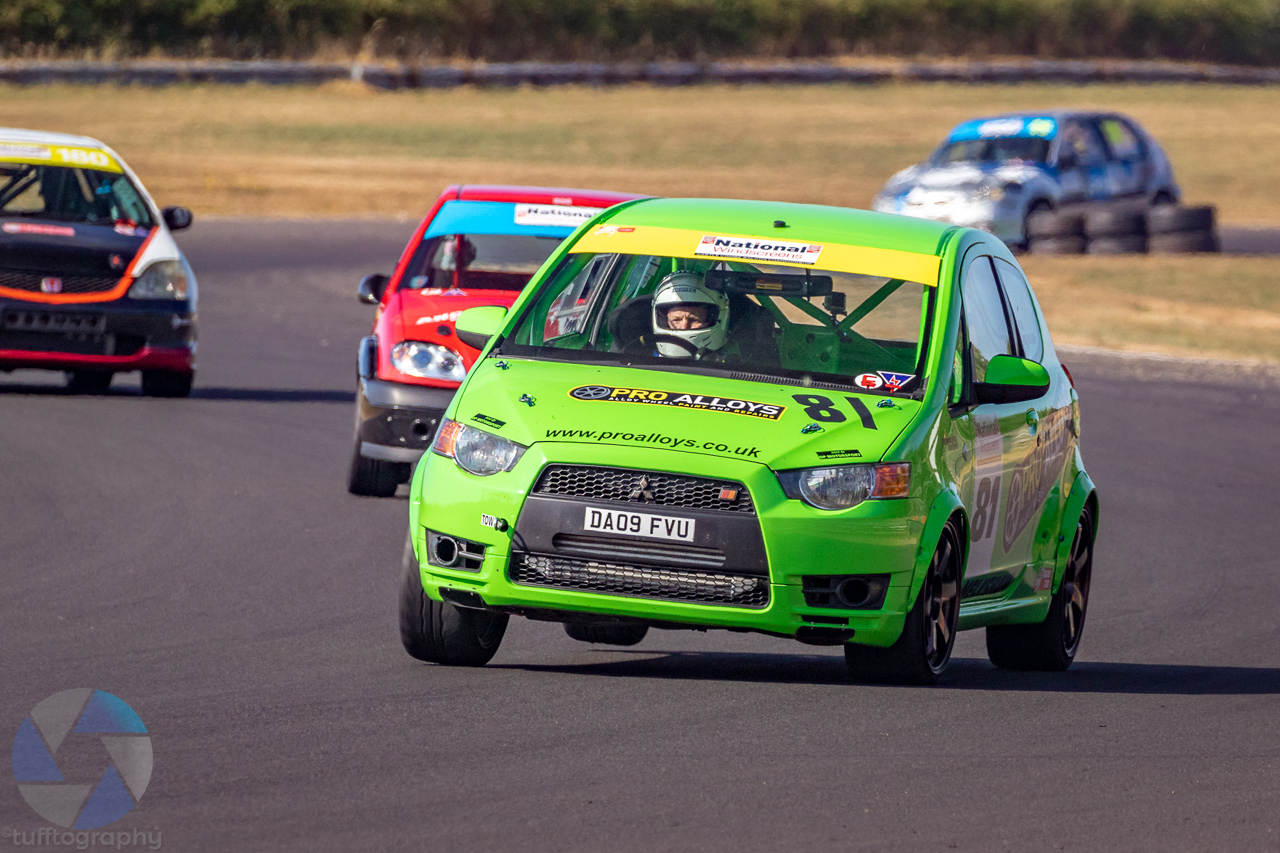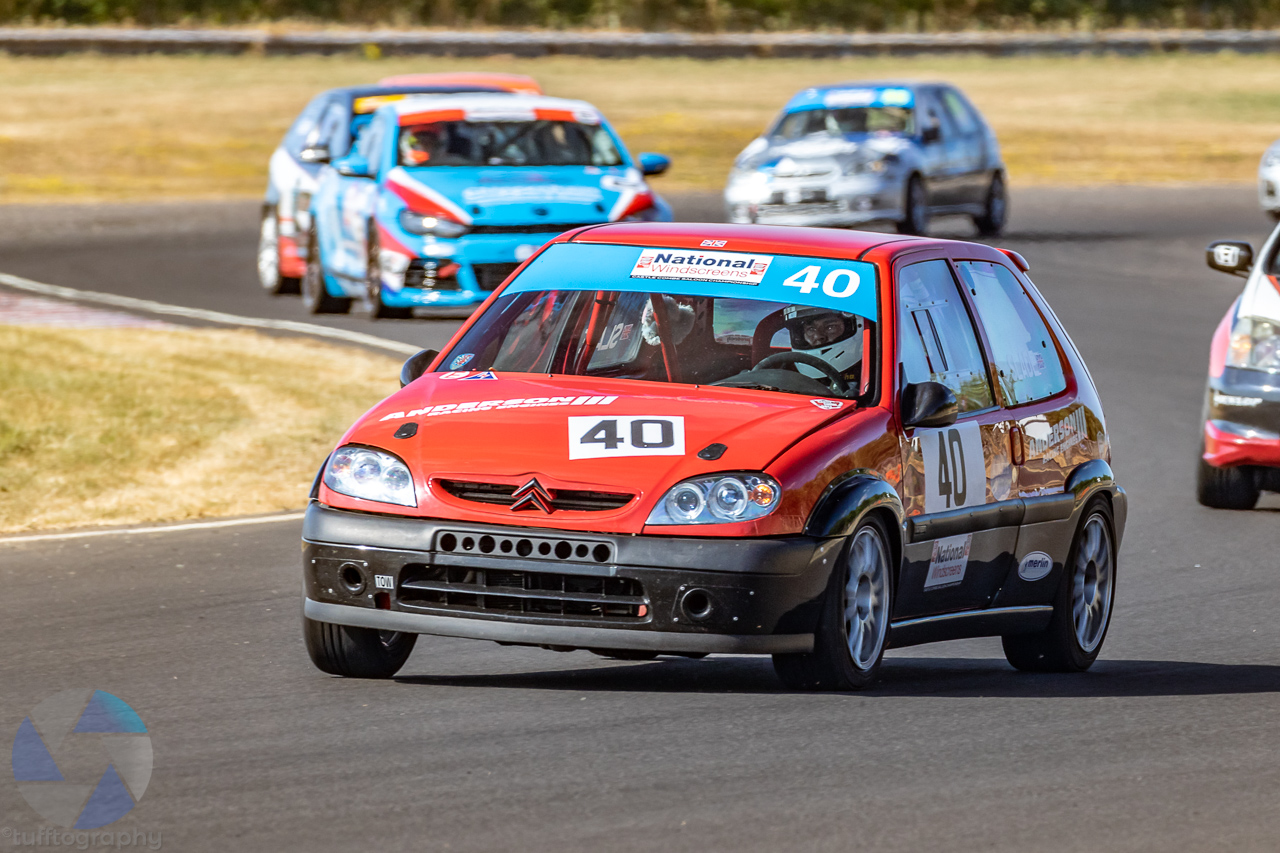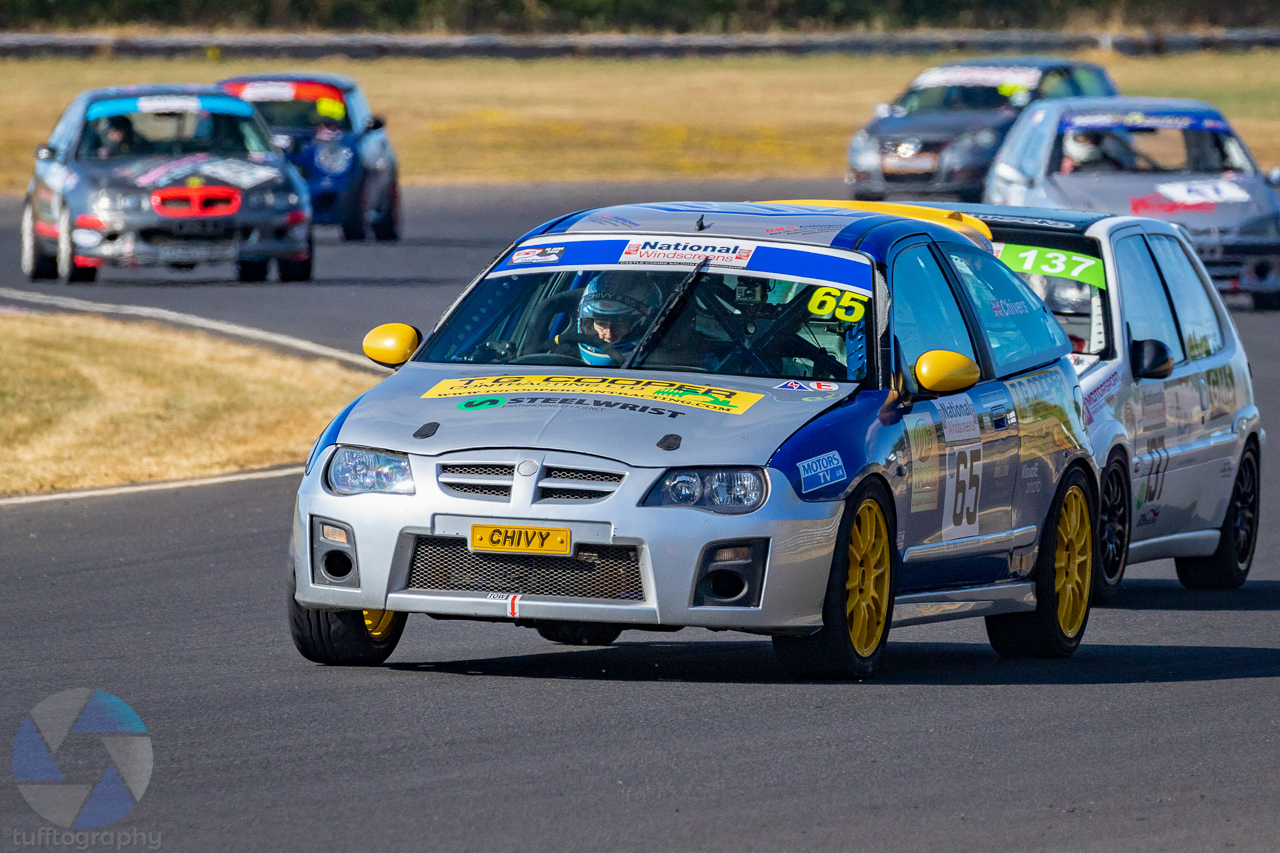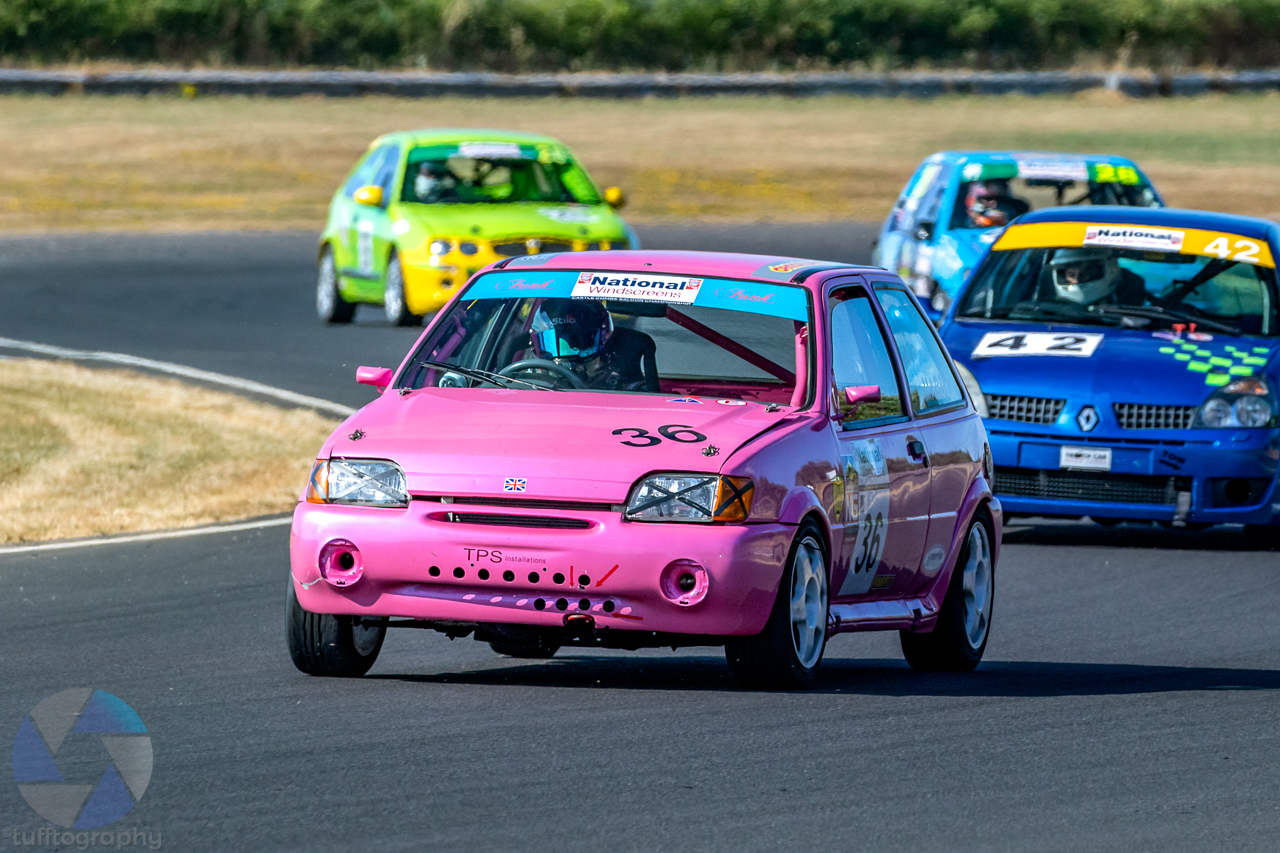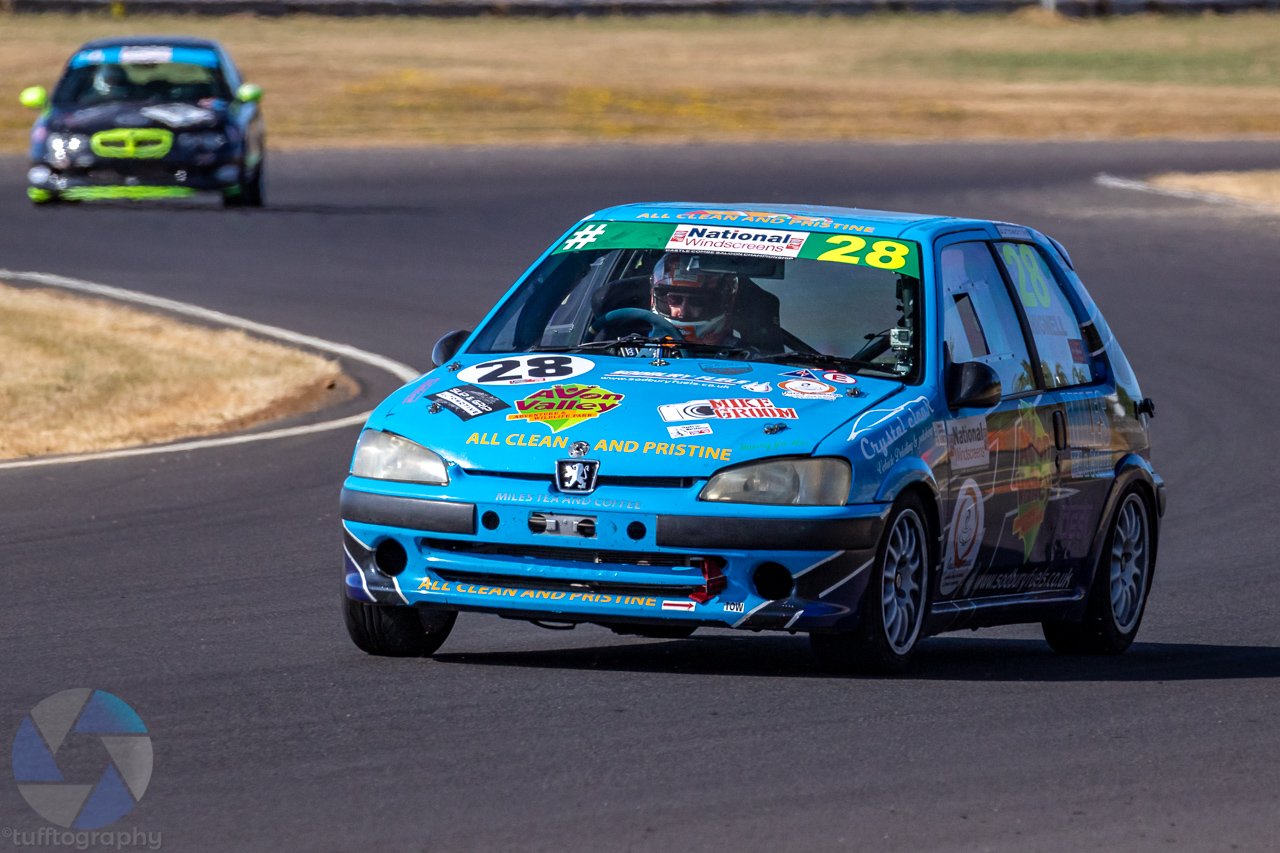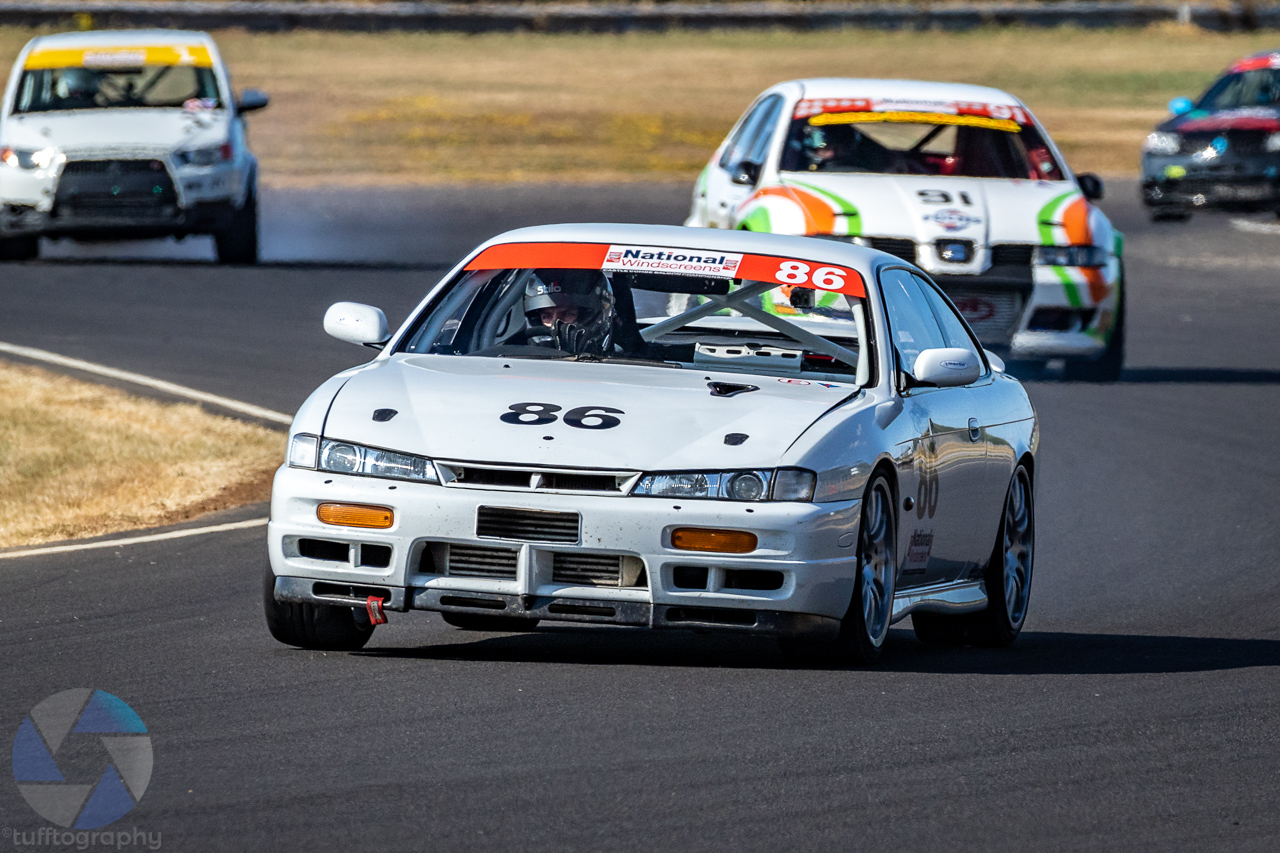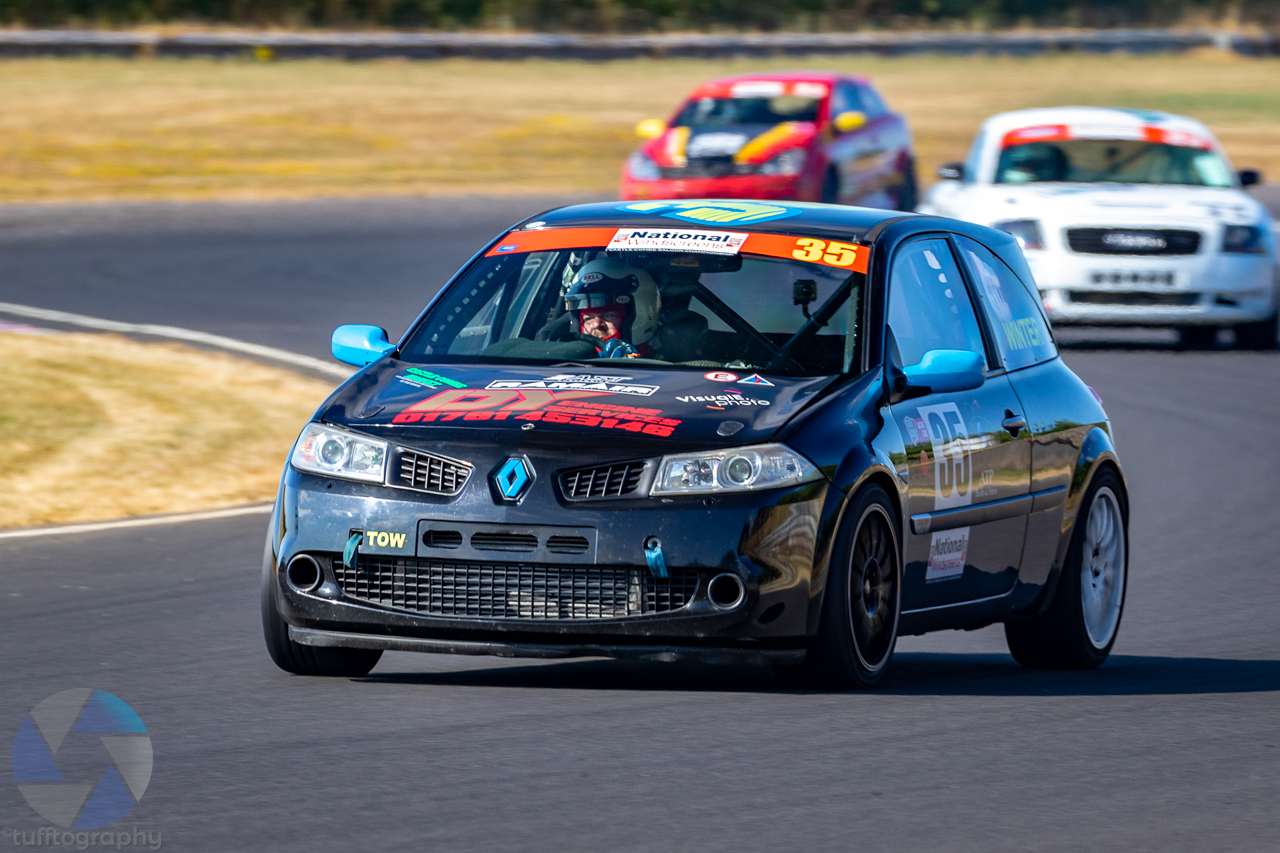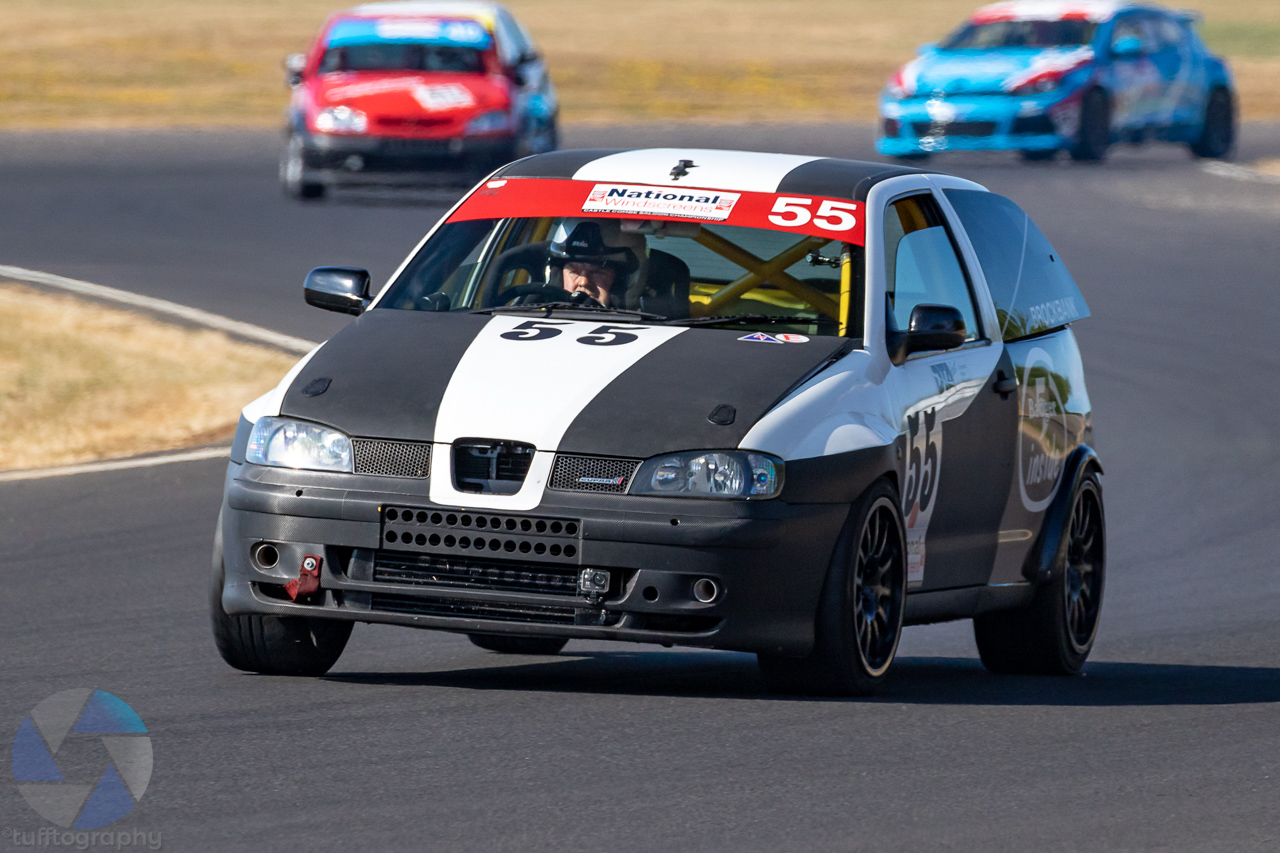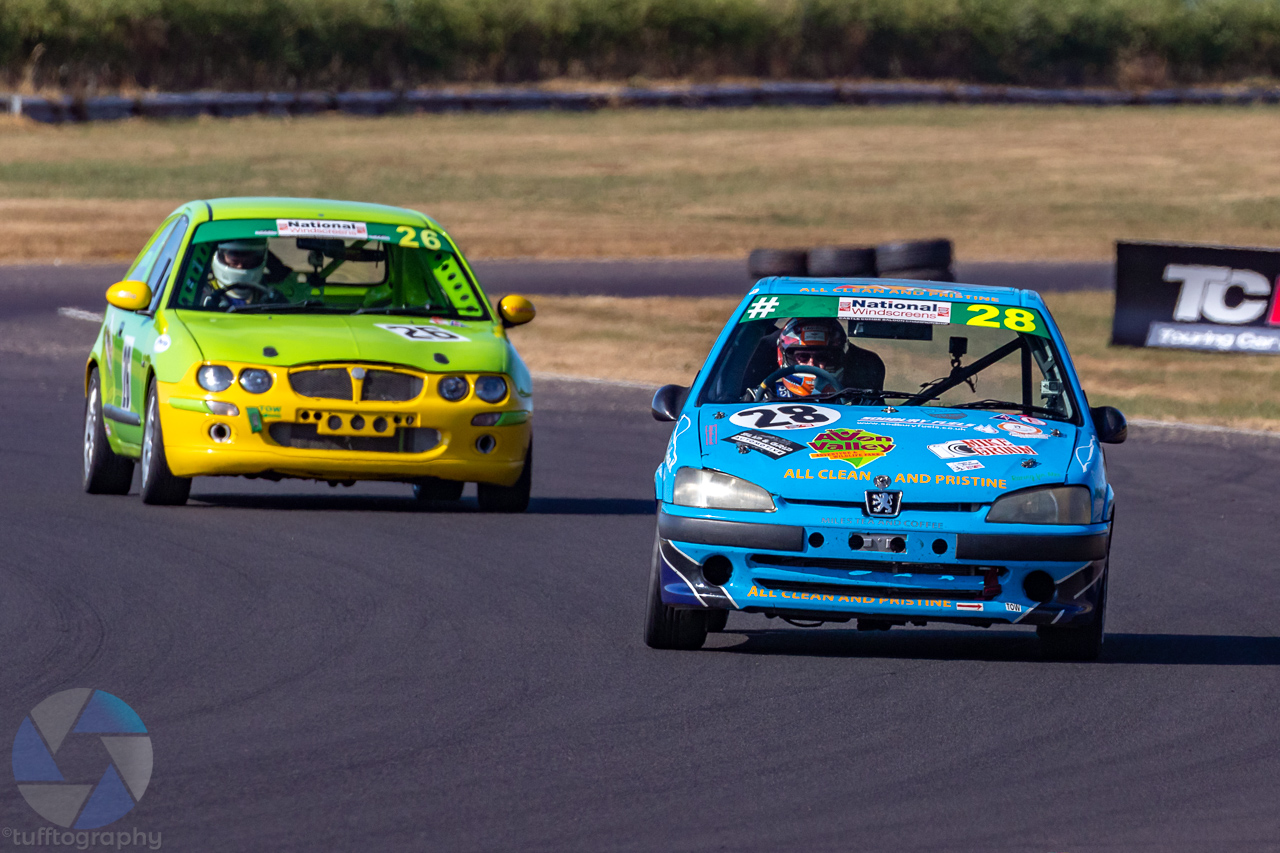 A long hot sticky day and still finding my feet with the 7D2 body… the bright cloudless sky gave me issues in my normal Av/Tv modes I typically use track side… switched to manual for a while which helped but then clouds appeared and of course I neglected to adjust so ended up with a load of shots 1 to 2 stops underexposed… then when I did remember to adjust I would forget again when the sun broke cover and had over exposed shots lol
AF seems to be doing its job now though… few more tweaks I think but keeper rates are up..
<tuffty>